Chocolate Almond Butter Bark (Keto, Gluten Free, Paleo)
If you're familiar at all with the keto or paleo, diets, you'll know that sugar is pretty much totally off-limits. For those of us with a sweet tooth or a taste for chocolate, being on these diets can be a recipe for failure if we cave to sugary temptation. Fortunately, though, there are still dessert options available, and that's why we've brought you today's meal prep recipe—keto-friendly chocolate almond butter bark!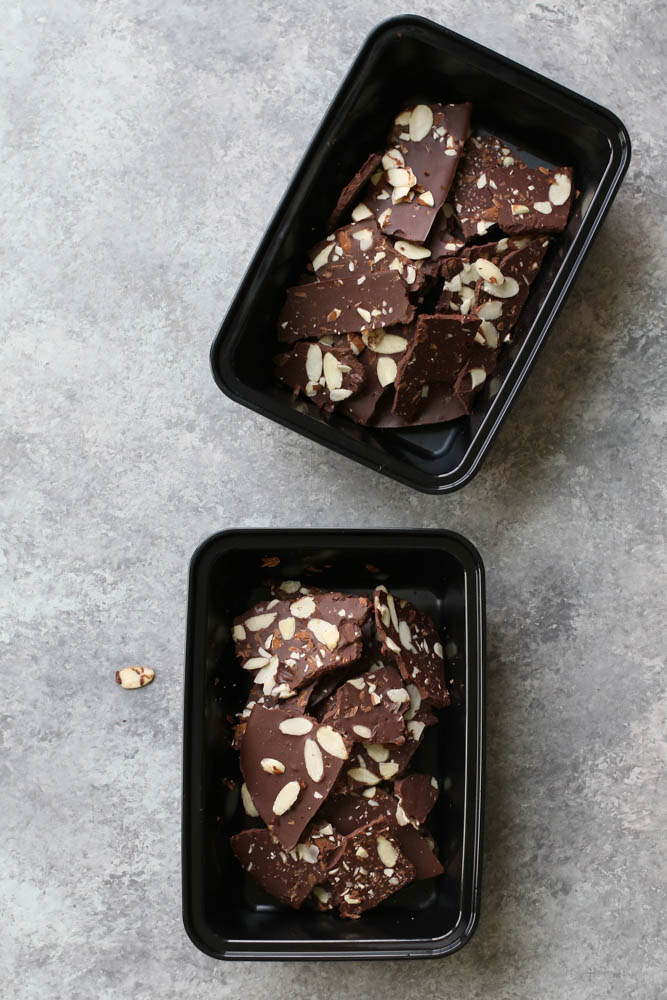 Who said dessert can't be healthy? Whoever it was, was mistaken! We love this almond butter bark because not only is it healthy, but it also has enough nutritional value to be considered an entire meal! Per serving, it contains 15g of dense nut proteins, 29g of healthy fats, and an absolutely mindblowing 18g of dietary fiber! For a frame of reference of just how much fiber that really is, let's compare it to chia seeds. Chia seeds contain about 11g of protein per cup! That means you'd have to eat almost two cups of chia seeds to get the same fiber intake as a single serving of this delectable keto chocolate almond butter bark! Fiber is an essential part of any diet because not only does it help you feel fuller for longer, but it helps feed the beneficial flora in your gut. Interested in chia seed recipes? Check out our Vanilla Chia Pudding, or this Berry Almond Chia Pudding meal prep recipe!
What makes this Keto?
Have you ever heard the expression, "not all that glitters is gold"? Well, this almond butter bark meal prep recipe is the same way, because not all that is sweet, contains sugar! That's what makes this a viable dessert for our keto and paleo readers—The only ingredients that make it sweet are the almond butter (containing a tiny 0.7g sugar per tablespoon) and the tablespoon of any optional low-calorie sweetener that you like! Treat your tastebuds and your bodily wellness by trying out this meal prep recipe.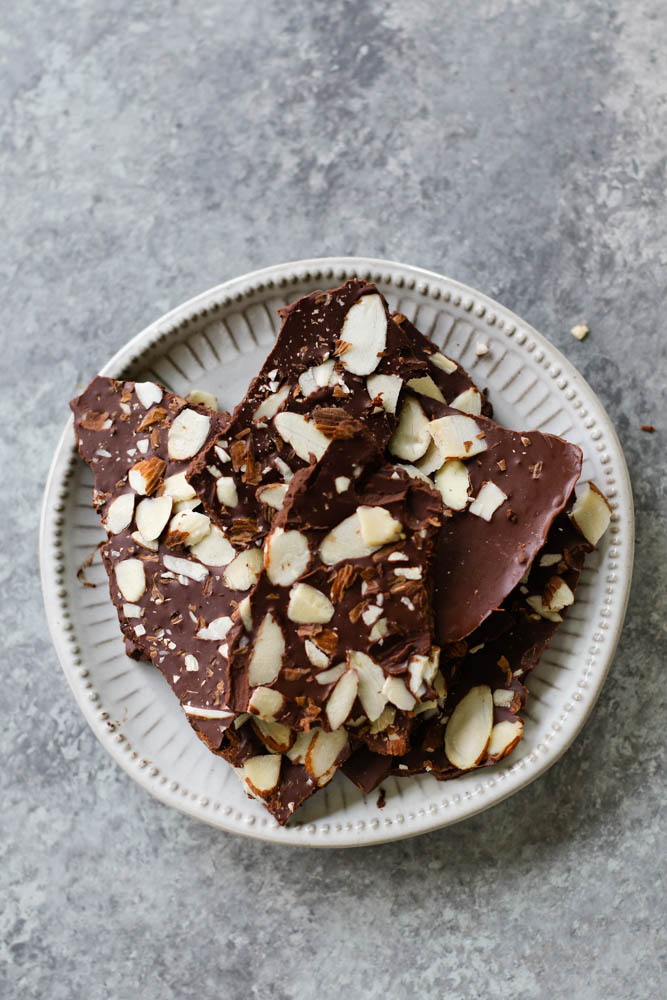 By the way, did we mention that this almond butter bark is also vegan? Because chocolate is normally dairy-based, traditional chocolate does not fit into a vegan diet. This recipe is completely different though because it actually contains no dairy whatsoever! The only ingredients in this simple, healthy dessert consist of raw cacao, almond butter, optional sweetener, and slivered almond pieces sprinkled generously on top.
We all have the occasional sugar craving. This almond butter bark allows you to indulge these cravings without ruining your progress, throwing your body out of ketosis, or triggering a sudden insatiable hankering for carbohydrates! Plus, it's so packed with nutrients that you won't be hungry at all by the time you've finished it!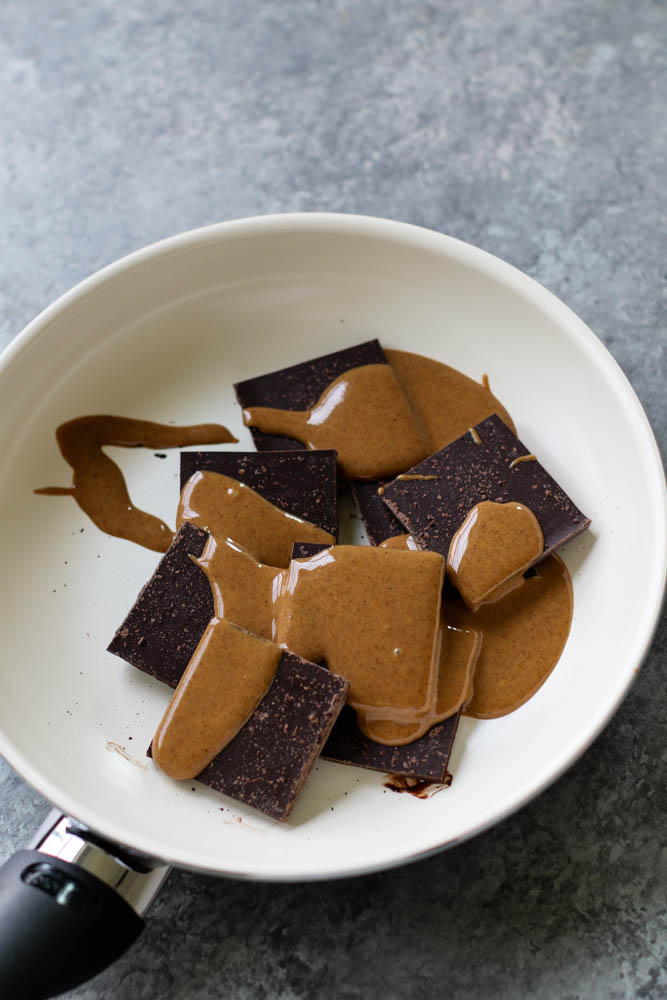 This meal prep recipe makes 4 liberal servings of deliciously-tantalizing almond butter bark. Throw it in a single-compartment meal prep container (you can check out our full meal prep container guide right here), or even double up your recipe and keep it in the freezer for emergency sugar cravings. Want more healthy dessert ideas? Check out this genius Funfetti Protein Puppy Chow or these delightfully-nutritious No-Bake Collagen Brownies for your next round of prepped meals!
Keto Chocolate Almond Butter Bark Ingredients:
1 ¾ cups 100% cacao
¼ cup almond butter
1 TBS low-carb sweetener, optional
½ cup unsalted, slivered almonds