Our cilantro lime cauliflower rice is perfect for vegan, low-carb, Keto, Paleo, and vegetarian diets. This "rice" is a tasty, light, and fresh substitute for white rice. Today, we're telling you how to make cilantro lime cauliflower rice to use for future meal prep recipes. We're prepping the meal prep to make this an easy and enjoyable lifestyle change for everyone.
How long will Cilantro Lime Cauliflower Rice last for?
Cilantro lime cauliflower rice will last for 4 days when packaged in ziplock bags and stored in the refrigerator.
Can Cilantro Lime Cauliflower Rice be frozen?
Yes, you can freeze the rice in ziplock freezer bags. Label the bags before storing the rice. Cilantro lime cauliflower rice will last up to 2 months in the freezer. You can defrost the rice on the counter when you're ready to use it.
Cauliflower steps in for rice in this low calorie, gluten-free vegetable rice with tangy lime and herby cilantro. Best of all, it can be enjoyed hot or chilled for year-round enjoyment.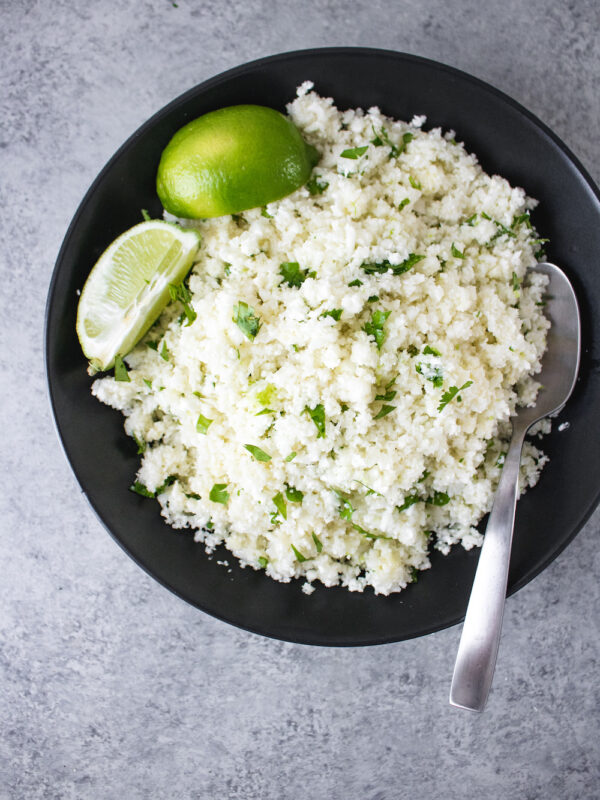 Cilantro Lime Cauliflower Rice Ingredients:
1 tbsp olive oil
2 heads of cauliflower
1/2 cup chopped cilantro
1/4 cup fresh lime juice
1 tbsp lime zest
1 tsp sea salt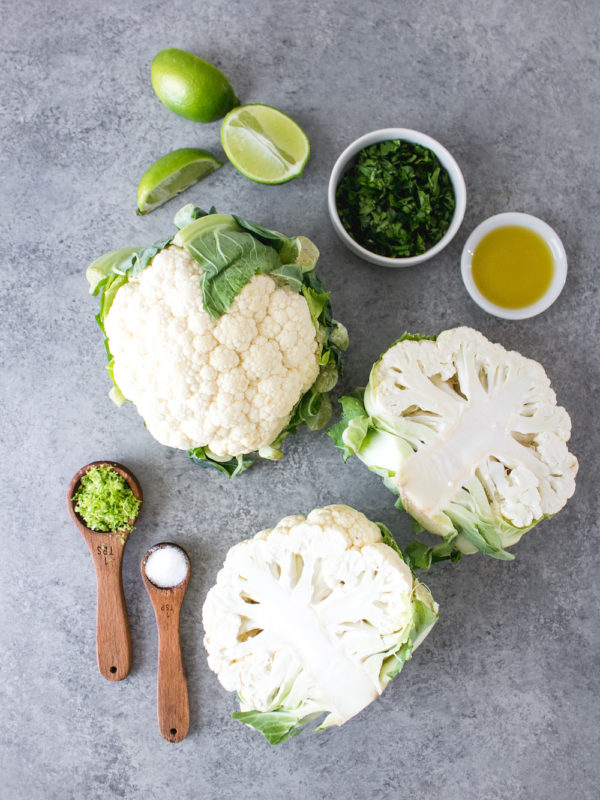 How do you make Cilantro Lime Cauliflower Rice?
This low-carb rice is ridiculously simple! Break the cauliflower into florets, add to your food processor in batches, and pulse until the cauliflower is fine. Find a large mixing bowl to put the processed cauliflower into. Repeat cauliflower processing until all the florets are finely chopped. When all of the rice is done, add olive oil, sea salt, lime juice & zest, and cilantro to the rice. Stir well, and you're done! The whole process only takes 10 minutes.
How to portion Cilantro Lime Cauliflower Rice?
If you plan on using the rice the same day, cover the bowl with plastic wrap. Otherwise, store the cilantro lime cauliflower rice in your refrigerator in one or more plastic bags.
*Make meal prepping even easier by storing each serving of rice in separate ziplock bags.
More Cilantro Lime Cauliflower Rice meal prep recipes:
Here are some meal prep recipes that pair with cilantro lime cauliflower rice quite well! there's quite a few, so now you know why we created a meal prep recipe just for the rice.
Sweet 'N Spicy Jalapeno Sausage Fried Rice
This recipe uses white rice, but you can substitute cauliflower rice Broiled Cod with Mango Relish
Chicken Fajita Veggie Meal Prep
Not that big of a cauliflower rice fan or just want to switch things up? then we highly recommend these 10 Healthy Alternatives To White Rice.
Other tips for making Cilantro Lime Cauliflower Rice:
If you don't have a food processor, you can use a box (cheese) grater to make cauliflower rice.
Transfer your cauliflower rice to a large paper towel and press out excess moisture, especially when freezing.
If you notice an unpleasant sulfur smell coming from your rice after being in the fridge, toss it out.
Cut off as much stem as possible.
Swap out lime and cilantro for lemon and parsley for a fresh change of pace!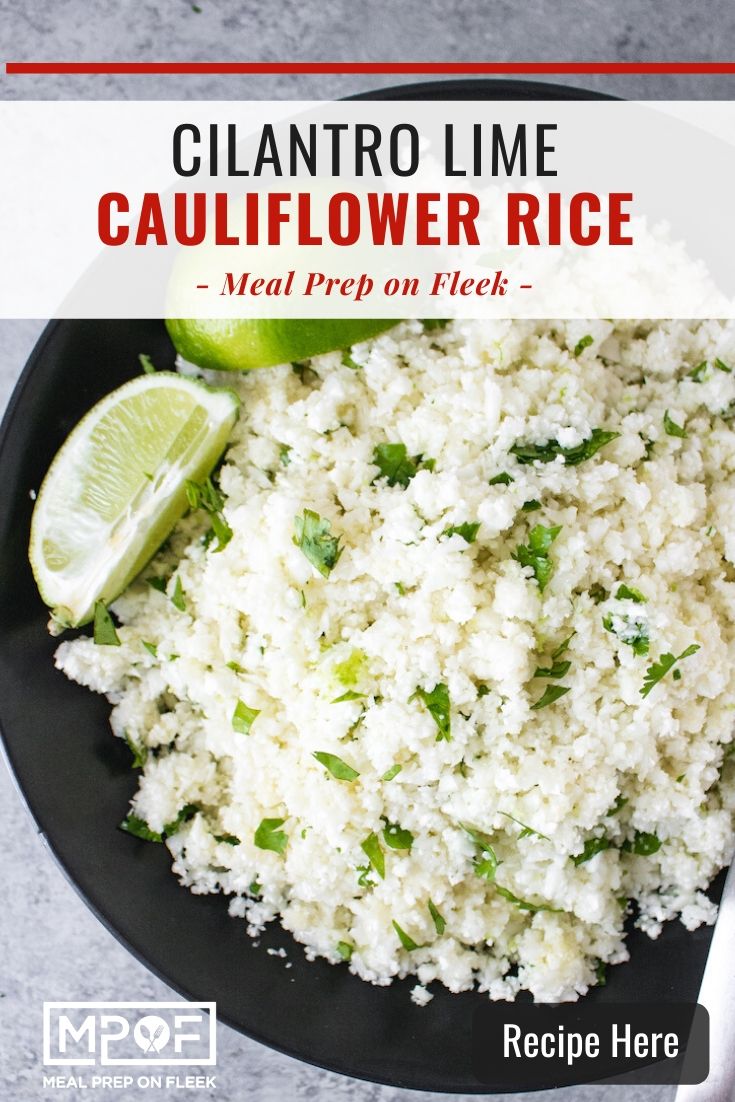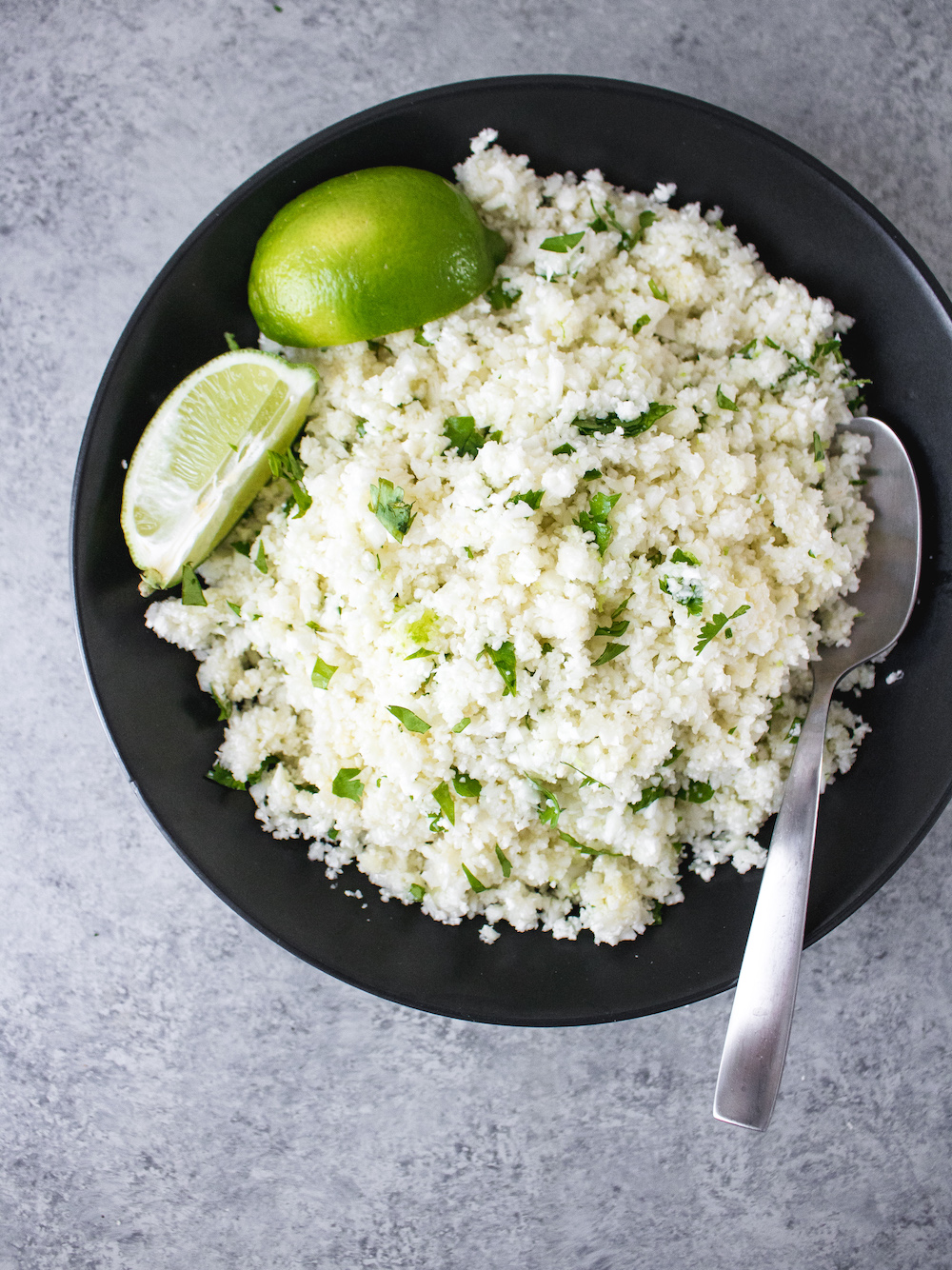 Ingredients
1

tbsp

olive oil

2

large

heads of cauliflower

1/2

cup

chopped cilantro

1/4

cup

fresh lime juice

1

tbsp

lime zest

1

tsp

sea salt
Instructions
Break the cauliflower into small florets and add in batches to a food processor. Pulse until cauliflower is fine.

Transfer to a large mixing bowl and repeat with remaining florets. Add olive oil, cilantro, lime juice, lime zest, and sea salt. Stir well to combine. Cover and refrigerate until using.
Nutrition
Serving:
1
cup
|
Calories:
55
kcal
|
Carbohydrates:
7
g
|
Protein:
3
g
|
Fat:
2
g
|
Sodium:
312
mg
|
Fiber:
3
g