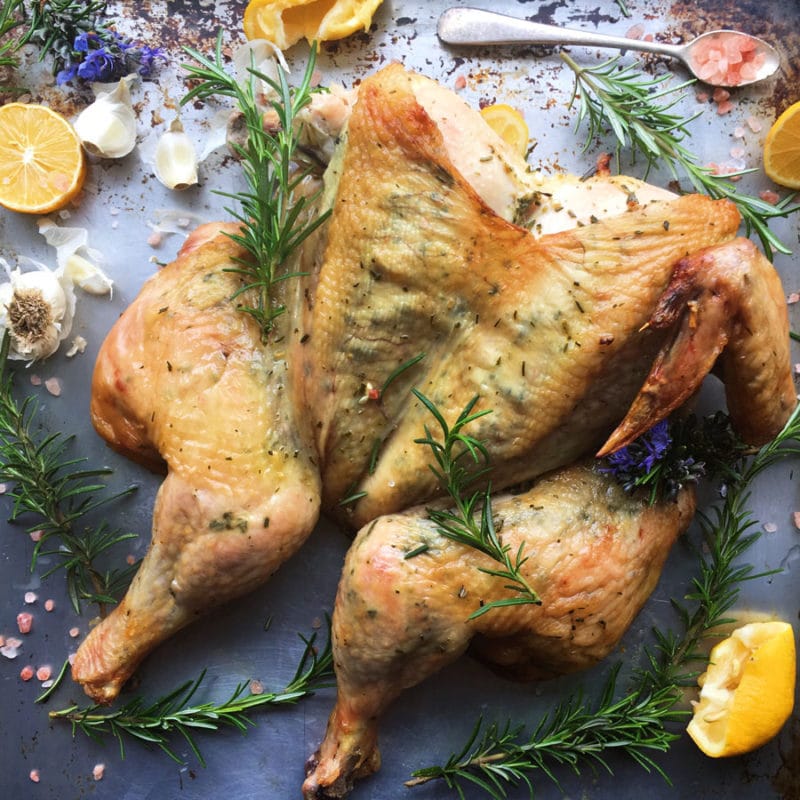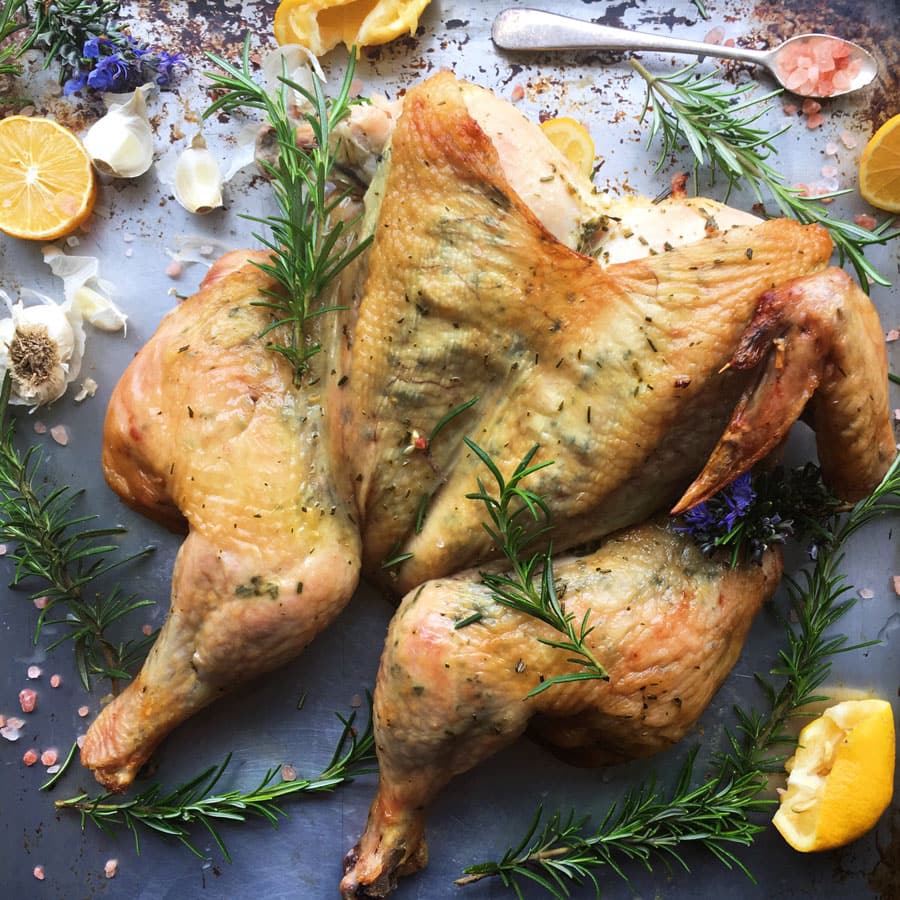 Hiiiiya! It's Stephanie here from @cookbycolor sharing a recipe for this simply delicious Rosemary, Lemon and Garlic Grilled Chicken. It is springtime, and I am here to assure you that you can multitask meal prep with soaking in some important vitamin D.
Please don't mind that this chicken missing a wing. I literally couldn't help myself. I had to test it to make sure it was safe, ya dig? It was already enjoyed before I remembered I needed a picture. Take away? It's irresistible.
This chicken will easily serve our small family 6 meals + the goods for a delicious broth. You have a perfect protein building block to work with so stick with me here…
For dinner tonight, we can have chopped chicken breast with roasted potatoes and a simple salad. Tomorrow, it can be mixed with mayo, celery, apples and curry powder into a to-die-for chicken salad that can be wrapped, sandwiched or sat atop a #BAS.
The point is: the protein is done. With minimal effort, it can feed us as is- or can be repurposed endless ways. I am always featuring easy ways to reinvent leftovers in creative, delicious ways @cookbycolor and would love for you to join the #cookbycolor community.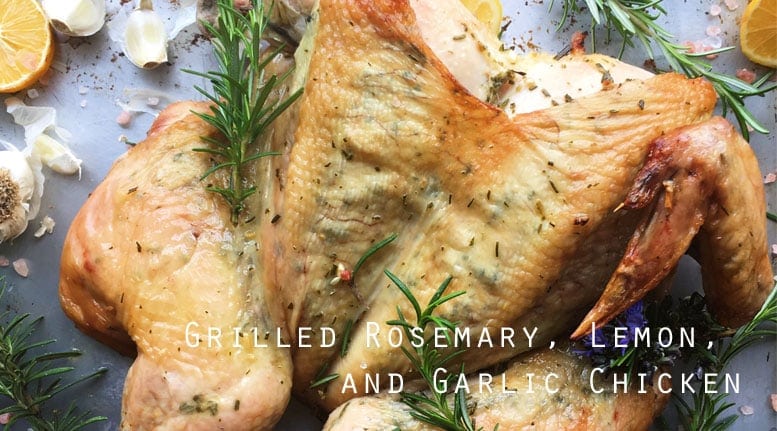 Ingredients
3

tbsp

Extra-virgin olive oil

(depending on size of the chicken)

3

tbsp

Rosemary

finely chopped

4

cloves

garlic

minced

2

tbsp

Fresh lemon juice

Salt

to taste

1

whole

chicken
Instructions
Get your lemon juiced, and rosemary/garlic ready to roll -all together in a bowl.

Cut out the backbone of your chicken with sharp kitchen shears- and break the breastbone so it will lay flat on the barbecue. (or ask your butcher to do it. Keep the backbone for broth!)

Flip 'er over, and generously salt the skin, and between the skin and meat.

Coat the meat and the skin with the marinade mixture- ensuring you get the thigh meat marinating too. Let marinate for at least 30 minutes in the fridge

Preheat the grill for low, indirect heat. On a three-burner barbecue, the two outside burners are on a medium low heat, and the middle burner is off.

Cook the chicken on the middle burner for approximately one hour. Test for a temperature of 165 degrees.

Let it rest for 10 minutes so that it stays nice and juicy!
Nutrition
Calories:
69.63
kcal
|
Carbohydrates:
1.65
g
|
Protein:
0.23
g
|
Fat:
7.2
g
|
Saturated Fat:
1.05
g
|
Cholesterol:
0.13
mg
|
Sodium:
1.15
mg
|
Potassium:
17.57
mg
|
Fiber:
0.47
g
|
Sugar:
0.15
g
|
Vitamin A:
31.28
IU
|
Vitamin C:
3.17
mg
|
Calcium:
16.42
mg
|
Iron:
0.37
mg