27 (Not-Boring) Chicken Breast Recipes Made for Meal Prep
Making chicken again? Sounds kind of boring, doesn't it? Well, it doesn't have to be! These 27 Chicken Recipes Are Lit AF. Each one of the following chicken recipes is easy, healthy and freakin' full of delicious flavor! Oh, and did we mention high in protein, too?
Although we are not all about that "chicken only" life (have you seen our Sriracha Shrimp?), we are all about trying to keep the cost of our meal preps under $4/meal. Keeping the cost down does mean eating chicken for quite a few meals a week because it is one of the cheapest proteins you can buy. So, instead of having the same sad, old chicken and rice desk lunch, we thought, why not add some variety; With 27 Chicken Recipes That Are Lit AF. Yes, that may sound intense, but trust us, once you see what's going on below, you will agree!
Pro Tip: You can easily swap the cut of chicken (ie, breast, legs, wings, etc) for what works best for you. Also, many of these recipes would be great for meat. So, if you just can't handle another chicken breast, we have just offered you 27 more recipes because each of these is meat friendly. For our vegetarian and/or vegan friends out there, tofu and tempeh will work wonders in place of the chicken too!
Happy cooking, meal prep friends! Don't forget to tag us on social (#mealpreponfleek) to see which chicken recipes you cluck, we mean cook, up! 😉
Meal Prep Chicken Recipes
Bacon Wrapped Chicken Meal Prep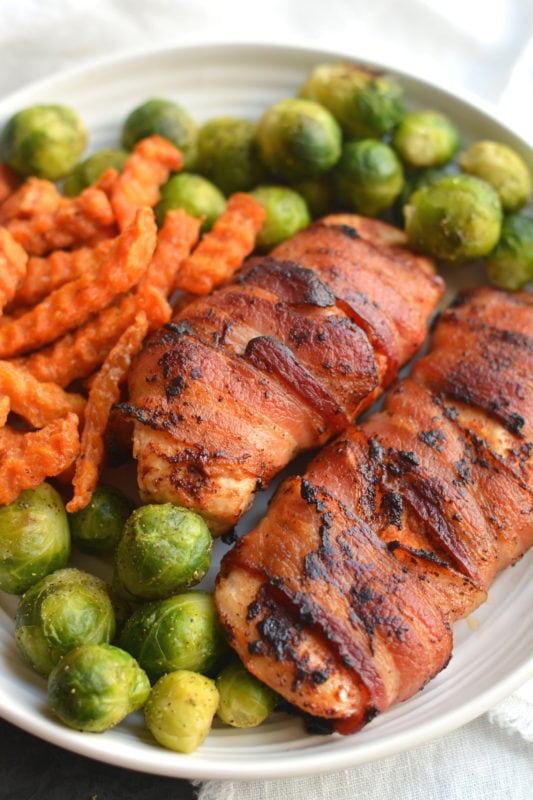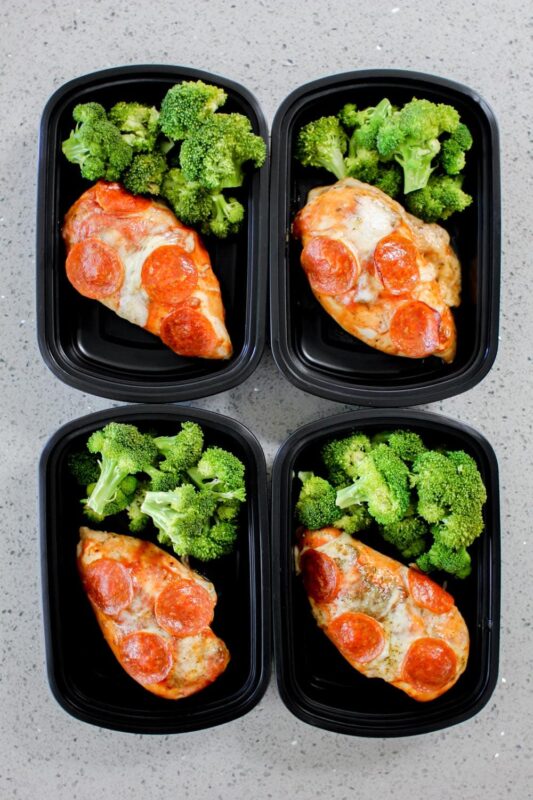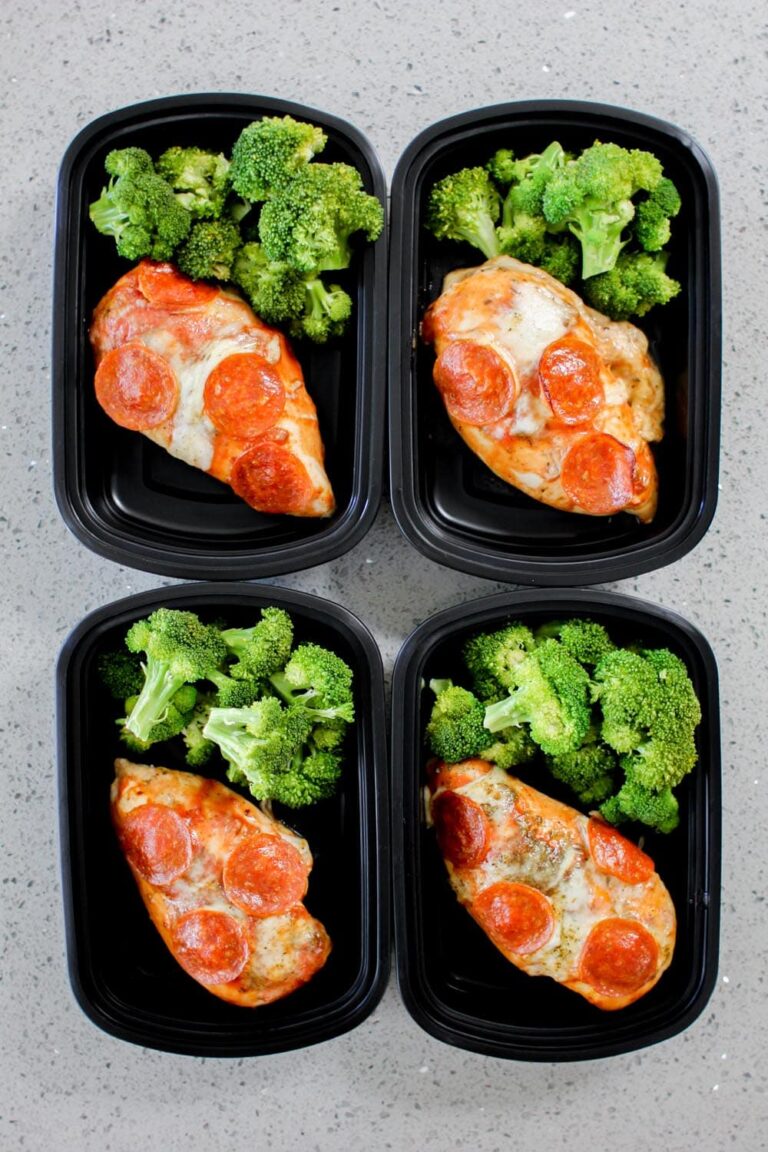 Whole30 Baked Buffalo Chicken Casserole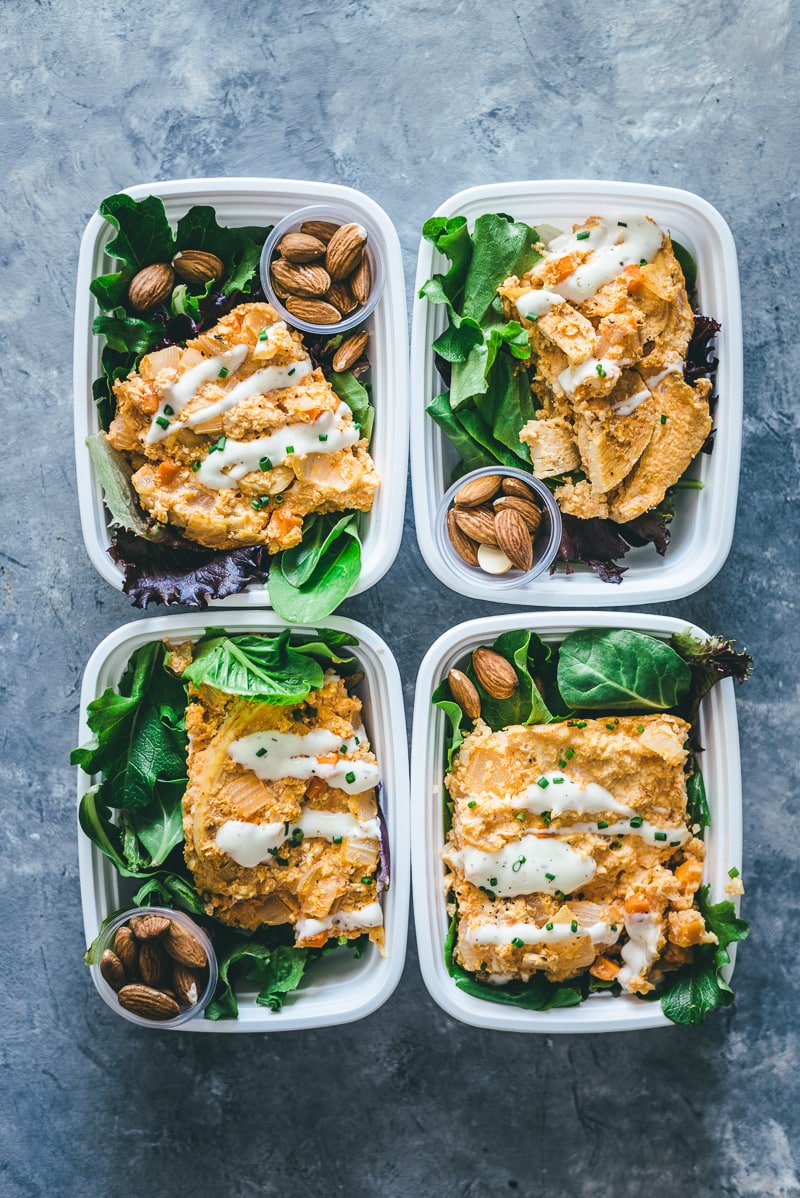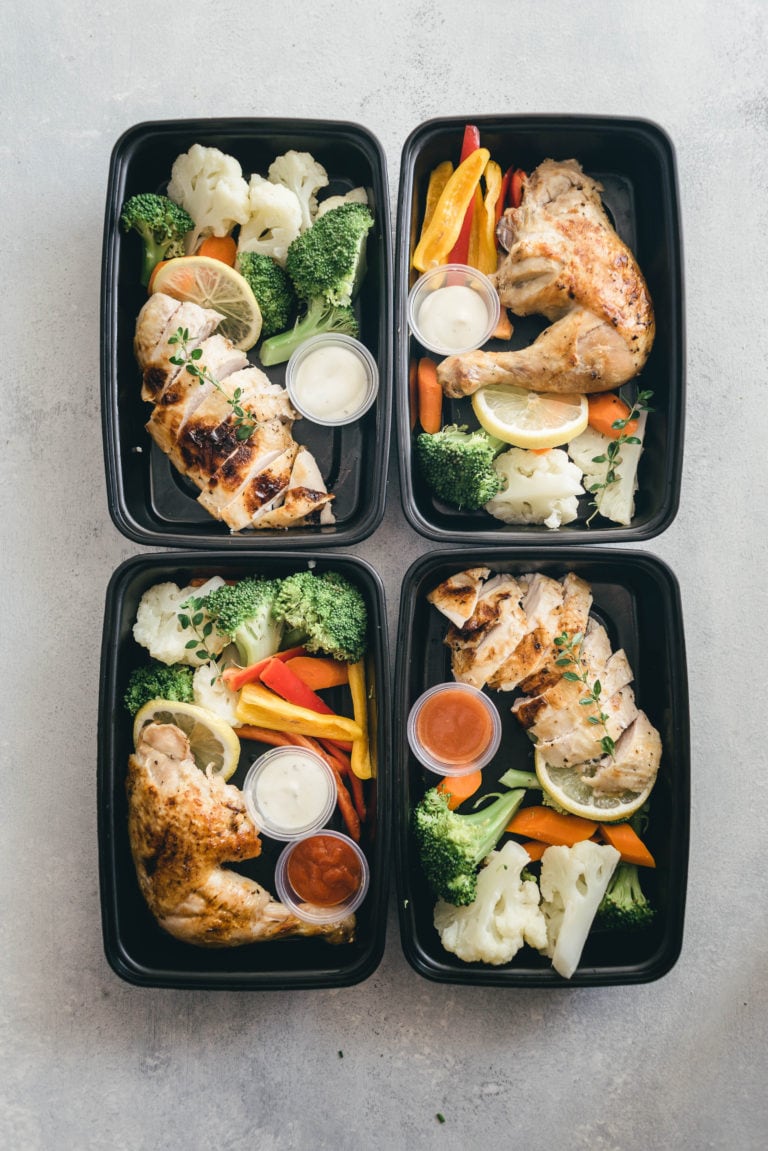 Watch these recipe videos on YouTube