Low Carb Hamburger Helper
Ready for some warm, hearty goodness? Then you're in luck because we have a healthier spin on a classic family dinner.
The point of Hamburger Helper is to help busy families save time on dinner. Spend less time worrying about cooking and more time with each other. We appreciate the ideology of Hamburger Helper but want to offer you a healthier option. That's why we're giving you our recipe for Low Carb Hamburger Helper!
Our spin on this family staple is simple, filling, and is a sure-fire hit at the dinner table! When you look at the ingredients in boxed dinner seasonings, you see all the herbs and spice you buy at the store. The difference is that these mixes contain preservatives for shelf life and way too much sodium. Our Low Carb Hamburger Helper recipe uses the spices, but no preservatives and way less salt. We also made it gluten-free and low-carb!
So, are you ready for the recipe? We're excited to share it with you!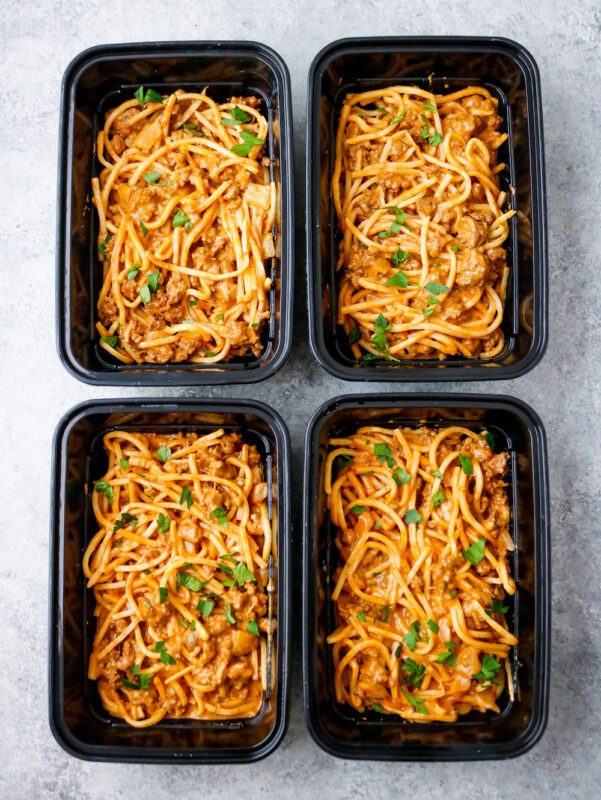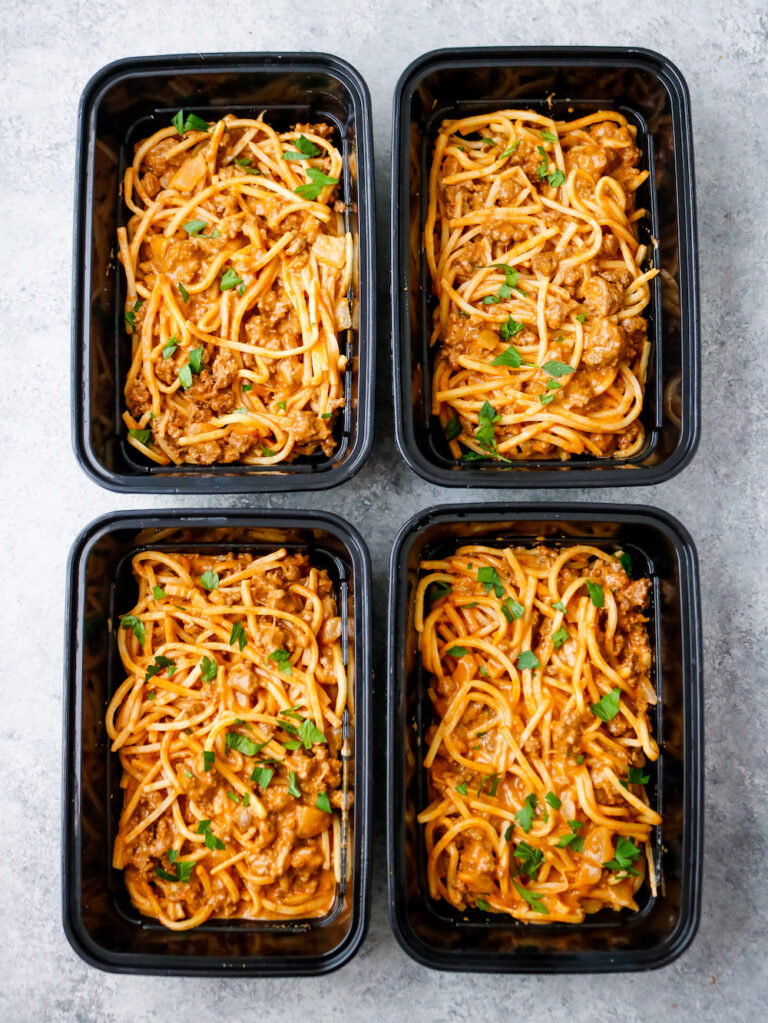 How long will this recipe last in refrigeration:
Up to 5 days. Store leftovers and portioned meals in plastic or glass containers and put them in the refrigerator.
Can Low Carb Hamburger Helper be frozen?
Yes, it can. For best taste quality, be sure to use Low Carb Hamburger Helper within 1 to 2 months after storage. Freeze Low Carb Hamburger Helper in containers or freezer bags. There are more freezing tips below.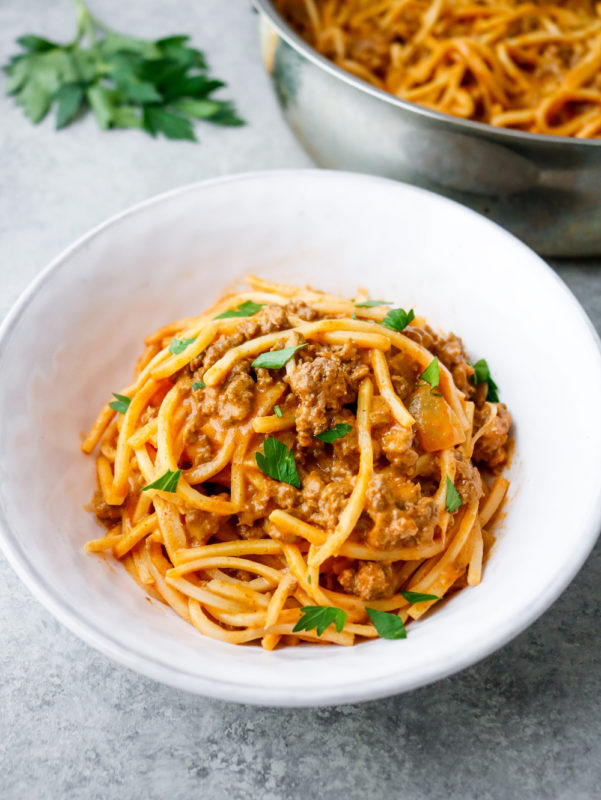 Low Carb Hamburger Helper Ingredients:
1 lb. 96% lean ground beef
1/2 cup chopped sweet white onion
1/2 tsp garlic powder
1 tsp paprika
1 tsp sea salt
1/4 tsp black pepper
2 tbsp tomato paste
1 tsp yellow mustard
2/3 cup whole milk
1/2 cup beef broth
1 tsp coconut sugar
1 1/2 cups shredded cheddar cheese
2 (14oz) cans Palmini linguini noodles, drained
2 tbsp chopped parsley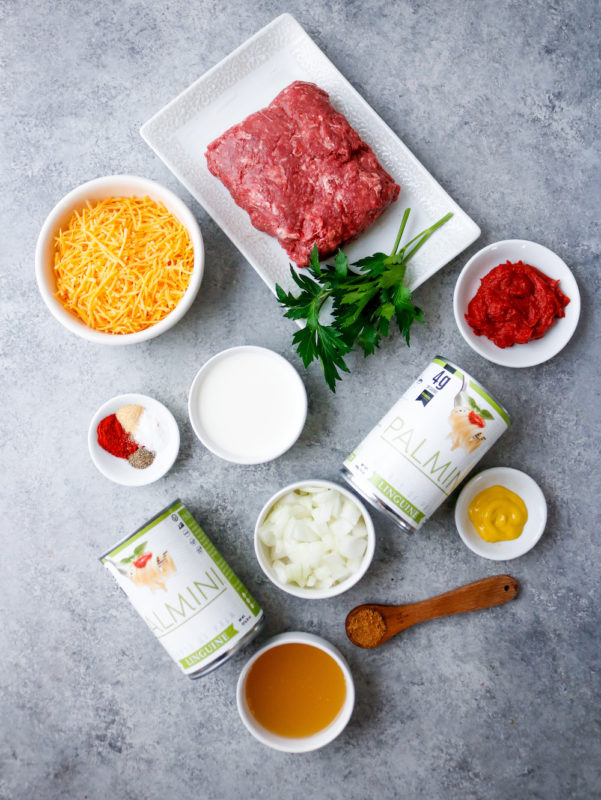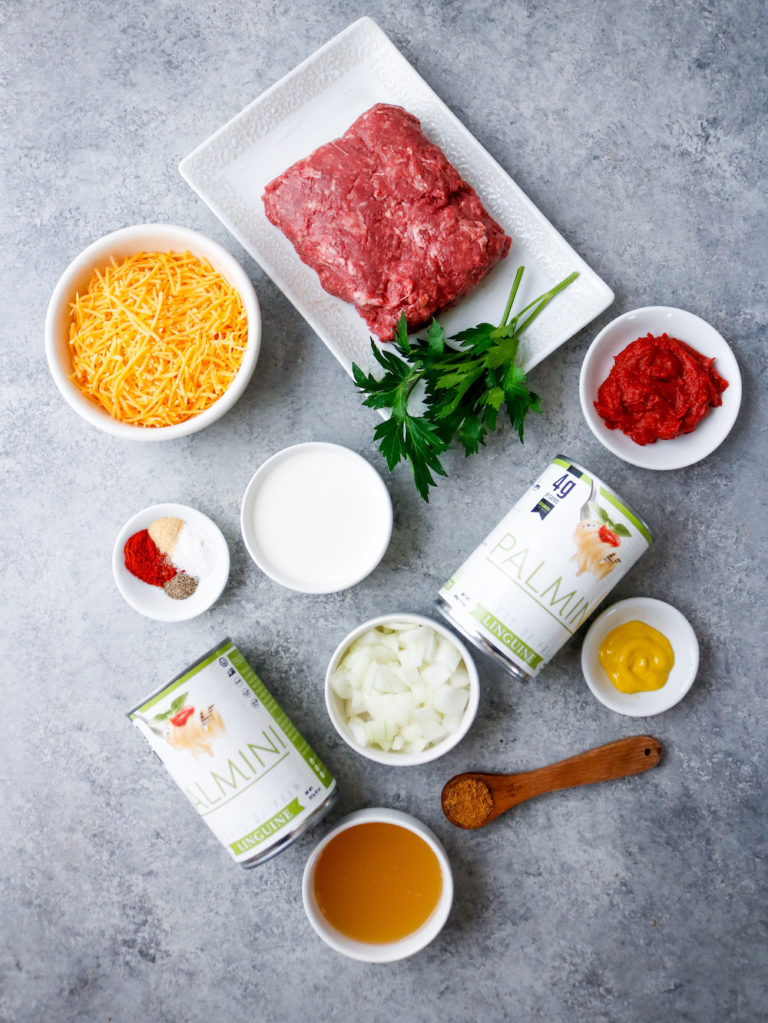 How do you make Low Carb Hamburger Helper?
Easy! Brown your ground beef for 8 minutes – add onion, garlic powder, paprika, sea salt, and black pepper while doing so. Once that's done, add the tomato paste, yellow mustard, milk, beef broth, and coconut sugar. Don't forget the cheese! Stir in the cheddar cheese until it is melted into the dish. All that's left from there is to stir in the linguini noodles. Low Carb Hamburger Helper offers simplicity and deliciousness in only 30 minutes!
How to portion Low Carb Hamburger Helper?
Divide Low Carb Hamburger Helper into fourths. Put each fourth into a one-compartment meal prep container. Garnish with parsley and wait for it to cool before refrigerating.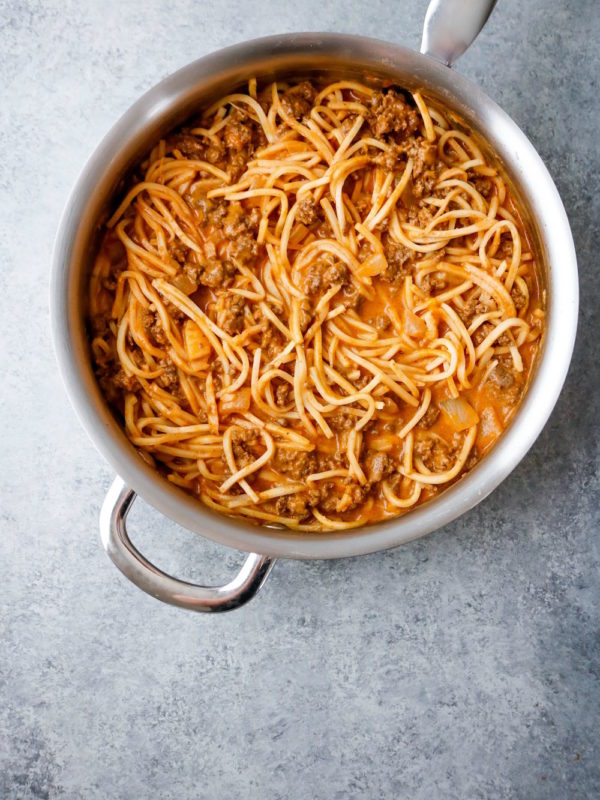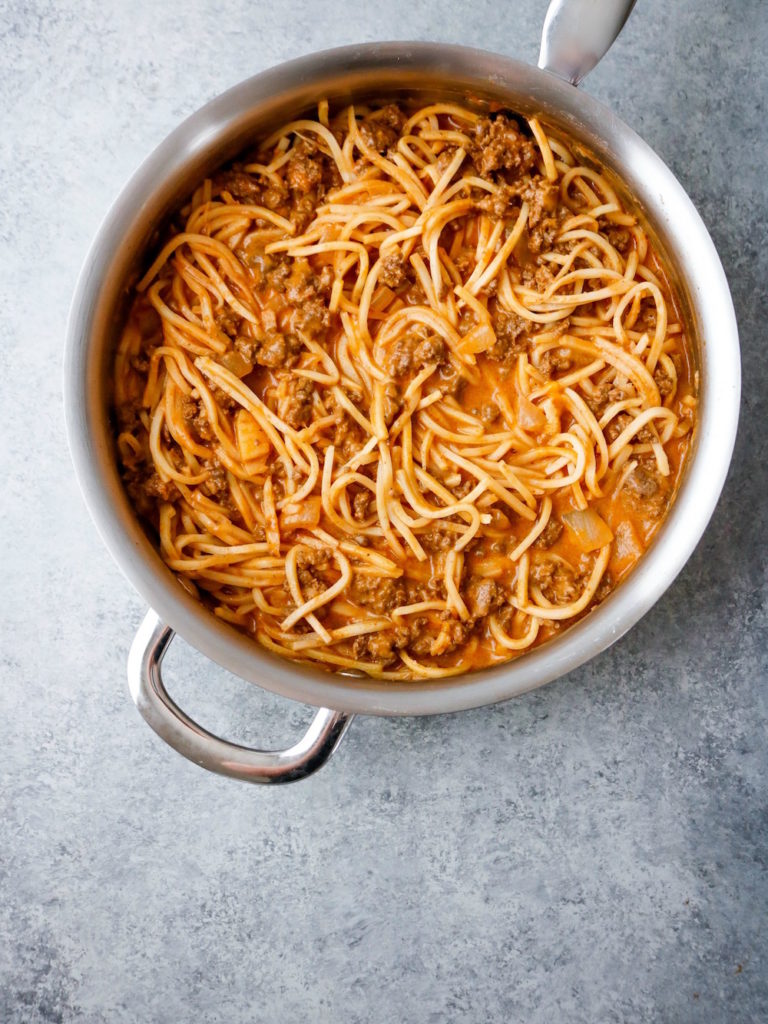 More gluten-free and/or low-carb pasta meal prep recipes:
If you enjoy this meal prep idea, have a look at more of our low-carb and/or gluten-free pasta recipes!
Gluten Free Caesar Pasta Salad Meal Prep
Honey Garlic Mushroom Meatballs
Tasty Thai Chili Garlic "Noodles"
Eggplant Meatballs and Zoodle Meal Prep
One Skillet Spaghetti Squash & Meatballs
Other tips for making Low Carb Hamburger Helper:
If you plan on freezing this meal prep recipe, feel free to add extra sauce if desired. Cooked pasta dishes with sauces freeze better.

This meal prep recipe calls for ground beef. Switch things up by using ground sirloin, ground chuck, or ground round.

Use different types of pasta. If you want to keep it gluten-free, there's quinoa, brown rice, chickpea, and other options.

Make this meal prep recipe different by adding frozen vegetables while cooking, or you can sautee fresh veggies to add last.

Keep in mind that once the linguini noodles are removed from the canned citric water, they last for 5 days. If kept inside the water, the noodles will last for up to two weeks in the refrigerator.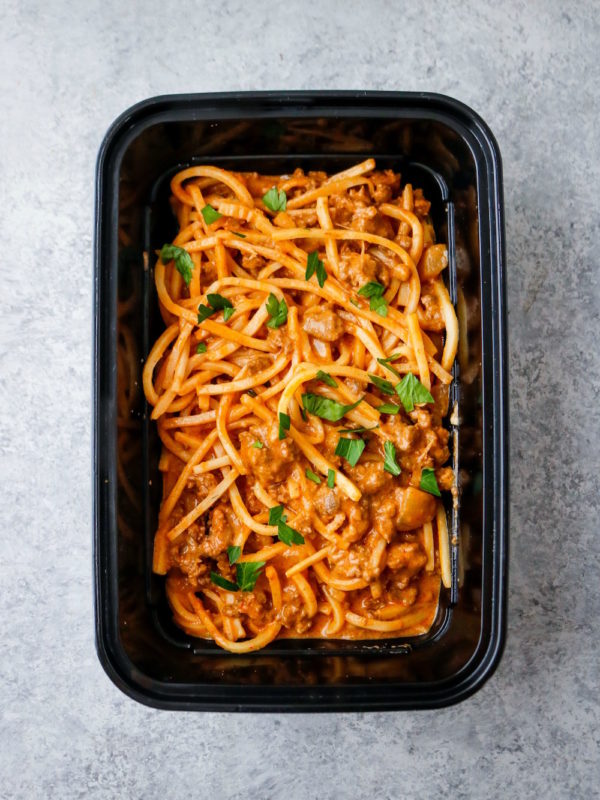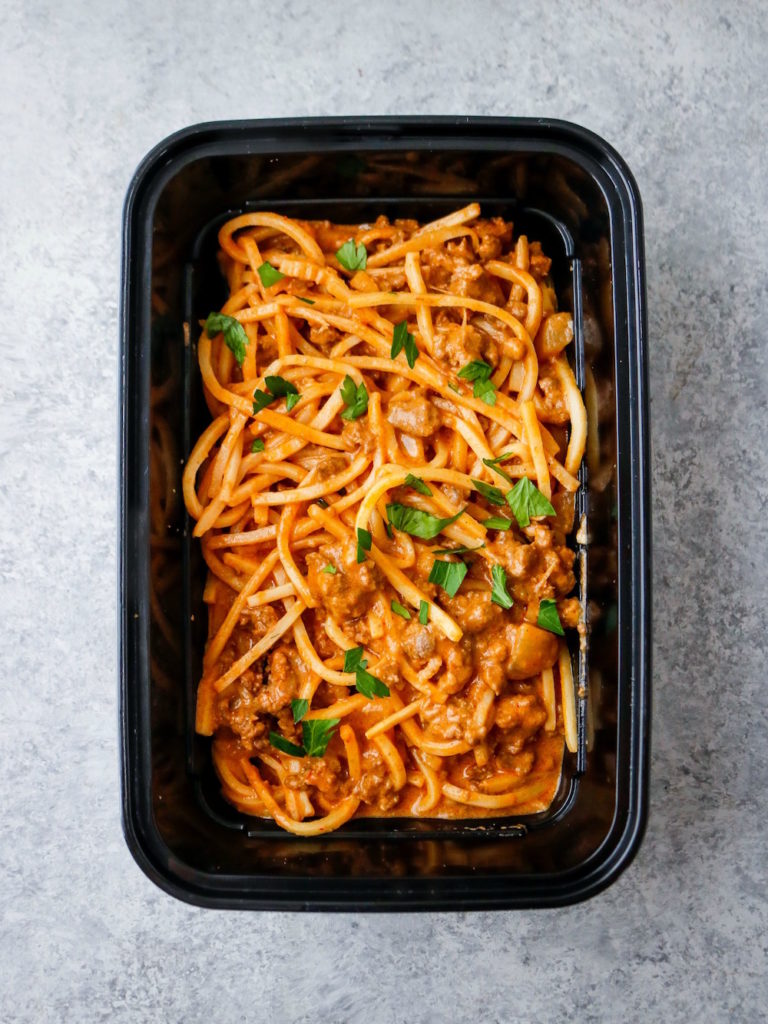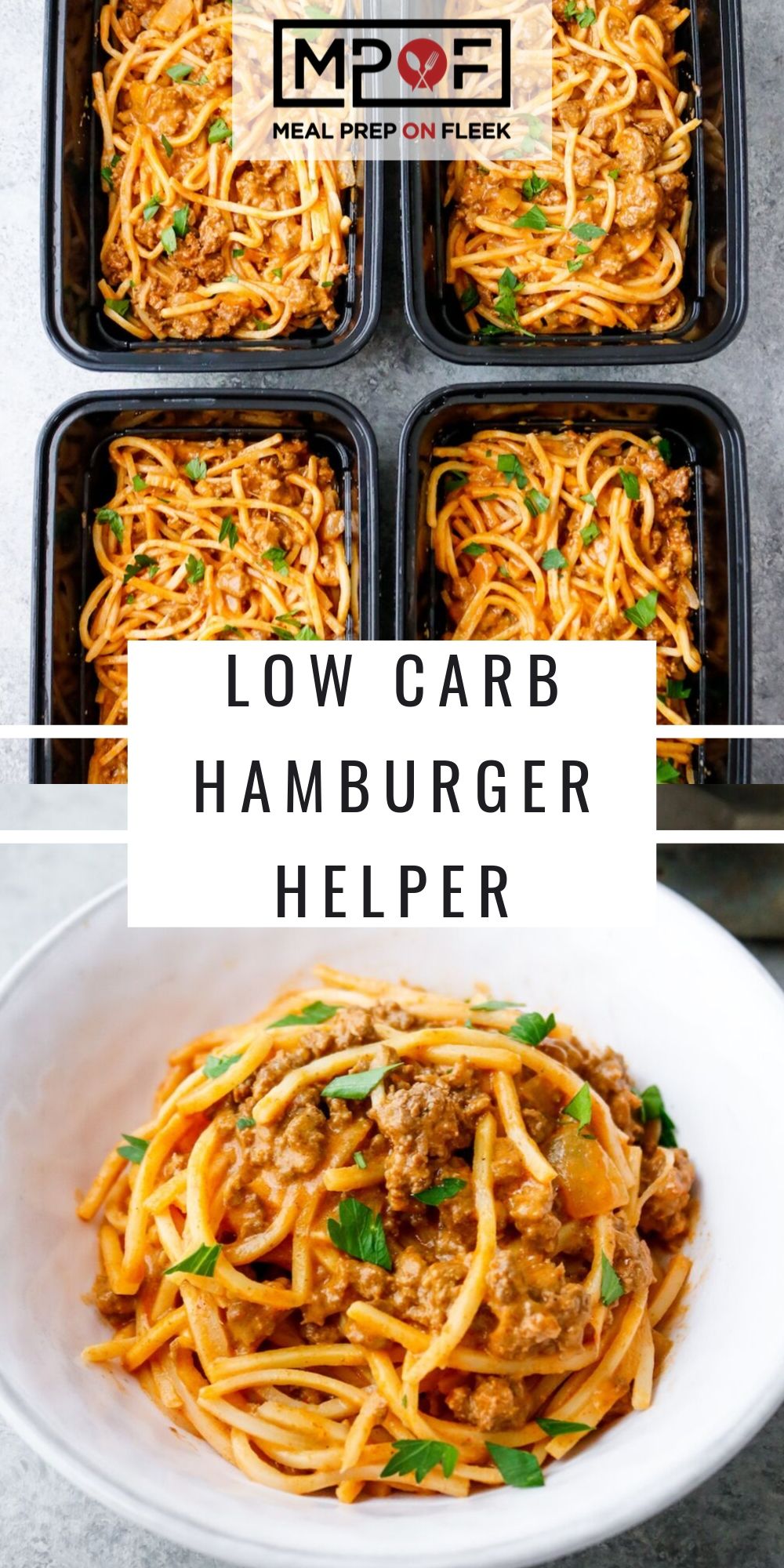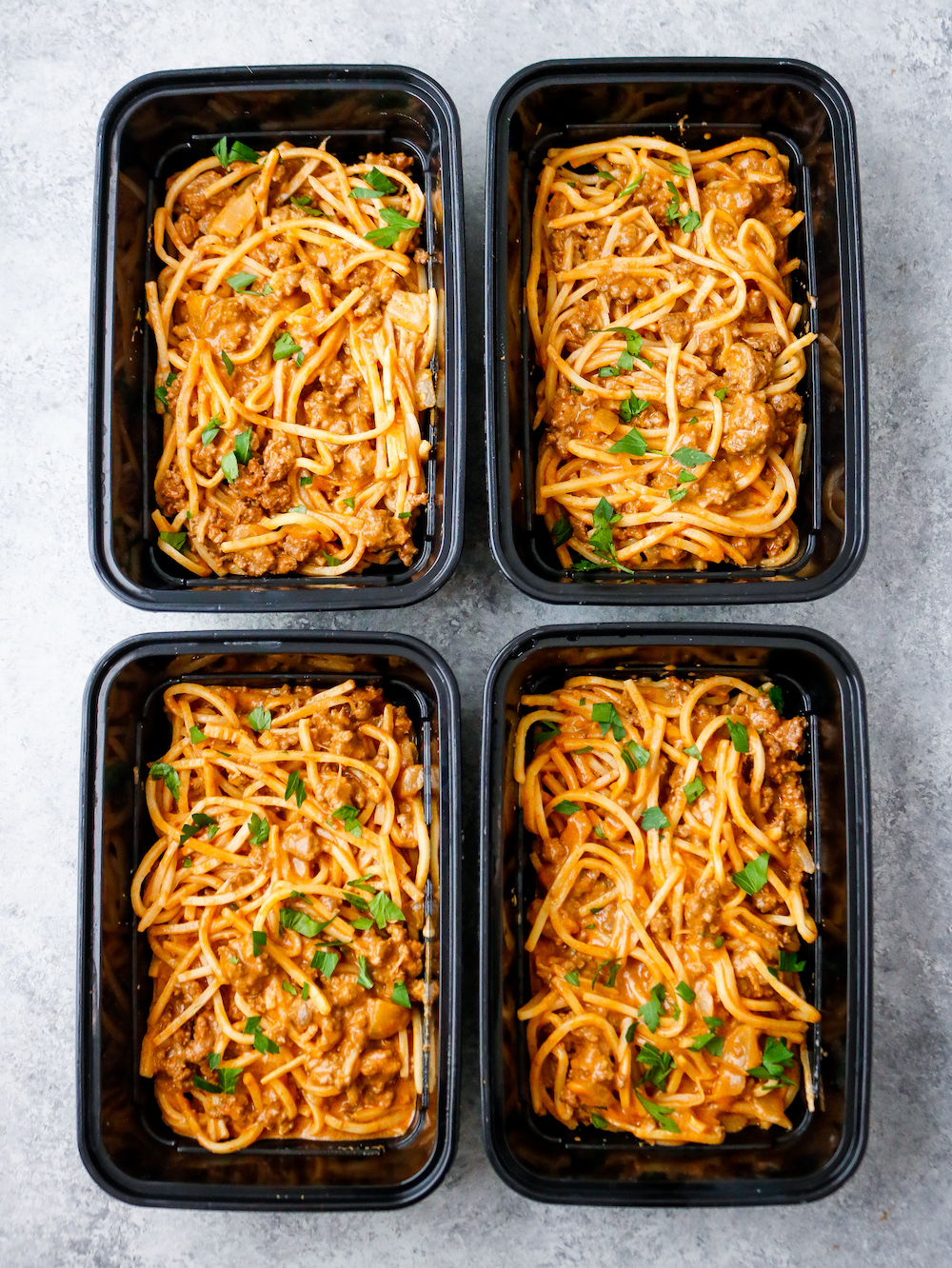 Ingredients
1

lb.

96% lean ground beef

1/2

cup

chopped sweet white onion

1/2

tsp

garlic powder

1

tsp

paprika

1

tsp

sea salt

1/4

tsp

black pepper

2

tbsp

tomato paste

1

tsp

yellow mustard

2/3

cup

whole milk

1/2

cup

beef broth

1

tsp

coconut sugar

1 1/2

cups

shredded cheddar cheese

2

cans

Palmini linguini noodles

drained (sometimes these are found in pouches, too)

2

tbsp

chopped parsley
Instructions
Heat a large sauté pan over medium heat. Add ground beef and use a spatula to breakup into small pieces. Add onion, garlic powder, paprika, sea salt and black pepper. Brown for 8 minutes, stirring regularly.

Stir in tomato paste, yellow mustard, milk, beef broth and coconut sugar. Bring to a low boil and cover with lid. Reduce heat to medium low and simmer for 5-7 minutes to cook onions and beef through, stirring occasionally. Stir in cheddar cheese until melted and thoroughly incorporated, about 2 minutes. Gently stir in Palmini noodles until coated with sauce and heated, 2 minutes.

Divide mixture between 4 black MPOF containers and garnish with chopped parsley. Cool for 10 minutes before covering. Refrigerate until serving.
Notes
*Palmini noodles can be swapped for zucchini noodles, rices cauliflower, or even regular pasta, if desired. These swaps will effect the nutrition count. 
__
WW Smart Points= Green:12  Blue:10  Purple:10
Nutrition
Serving:
1
meal
|
Calories:
388
kcal
|
Carbohydrates:
11.8
g
|
Protein:
40.3
g
|
Fat:
19.6
g
|
Fiber:
4.1
g