Whole30 Sausage and Veggie Meal Prep
This quick and easy sausage and veggie meal prep is simple enough for weeknight dinners and special enough for guests. It has all three main categories of the meal; Protein, Carb, and Vegetable. We talk about these core items more on our Meal Prep 101 post. And if you're following the Whole30 plan, you're going to thank us for this recipe!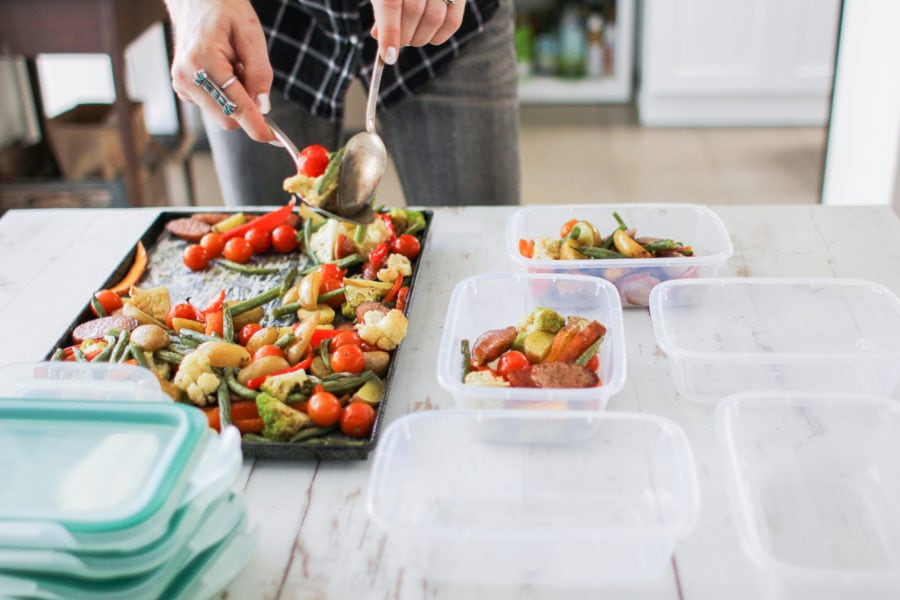 Ingredients:
* 1lbs Dutch Yellow Potatoes
* 3/4lbs pound green beans
* 4 links Chicken/Apple sausage
* 6 tablespoons olive oil
* 8 baby carrots
* 6oz Cherry Tomatoes
* 4 baby cauliflower
* 1 Bell Pepper, Sliced

Directions:
1. Preheat the oven to 400 degrees F.
2. Line a large sheet pan with foil or parchment paper.
3. Prep the veggies: chop the potatoes (pretty small pieces here so they will be tender in time), trim the green beans, chop the baby cauliflower, chop the peppers into strips, remove the greens from the baby carrots, and thickly coin the sausage.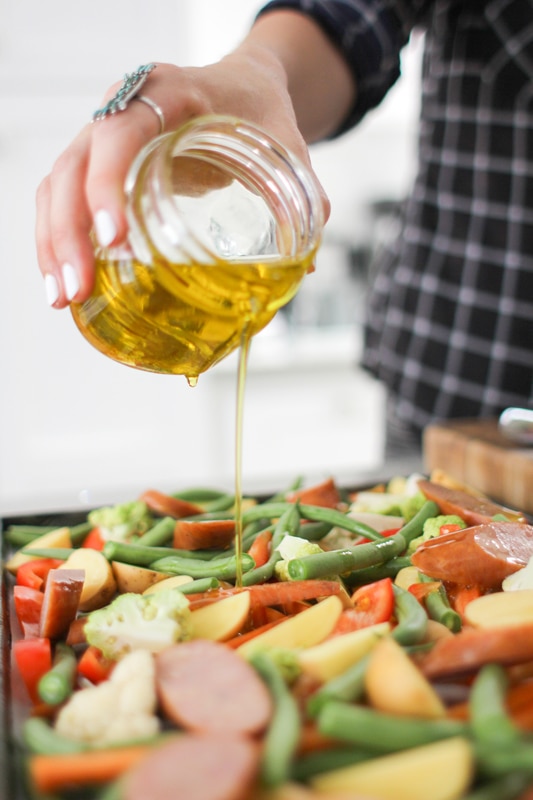 4. Place all the veggies and sausage on a sheet pan and bake for 15 minutes, remove from the oven and flip/stir all the veggies around. ADD tomatoes before putting the pan back Inc the oven.
5. Return to the oven and bake for another 20 minutes or until vegetables are crisp tender and sausage is browned.
6. Evenly distribute into meal prep containers. I'm using OXO Snap Containers.
(WW Smart Points= Green:10 Blue:10 Purple:9)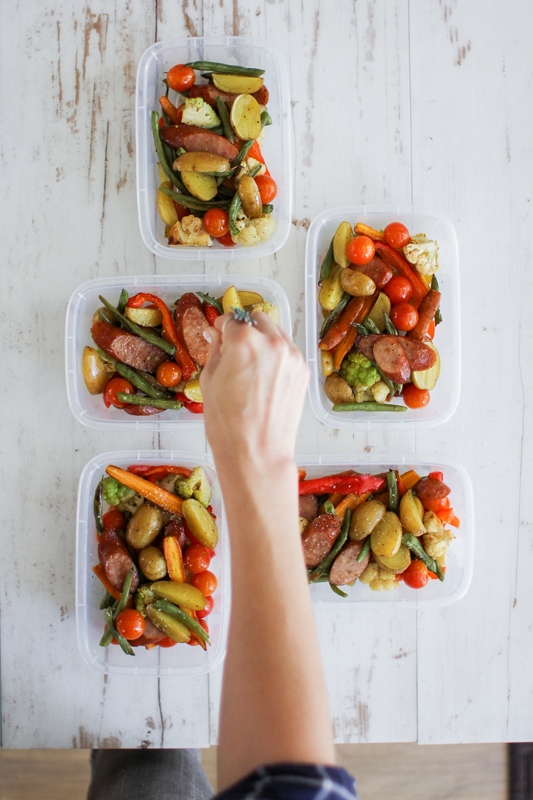 Know someone who would love this recipe? Click the share button so they can enjoy it as well

[blog_subscription_form title="Subscribe to Meal Prep on Fleek" blog_subscription_form subscribe_text="Get new recipes and articles delivered to your inbox"]