16 Gluten Free Meal Prep Recipes To Try This Week
Simple swaps in your diet can significantly reduce inflammation and deliver overall amazing health benefits. Whether you are gluten free due to a medical condition or are just looking to incorporate a few more whole foods into your diet, we have put together 16 Gluten Free Meal Prep Recipes To Try This Week.
Complete with a grocery list of items to buy plus pantry staples, you and your family will be set to eat fast, fresh and 100% delicious all week long! And yes, this gluten free meal prep plan does include a few sweet treats! Even we get a hankering for a rich, yet healthy chocolate treat now and again!
Breakfast
Broccoli Rice Red Pepper Egg Muffins
Prep these egg muffins ahead of time, and make breakfast lean and green. A Paleo friendly, veggie packed egg muffin. Great for sneaking in more veggies!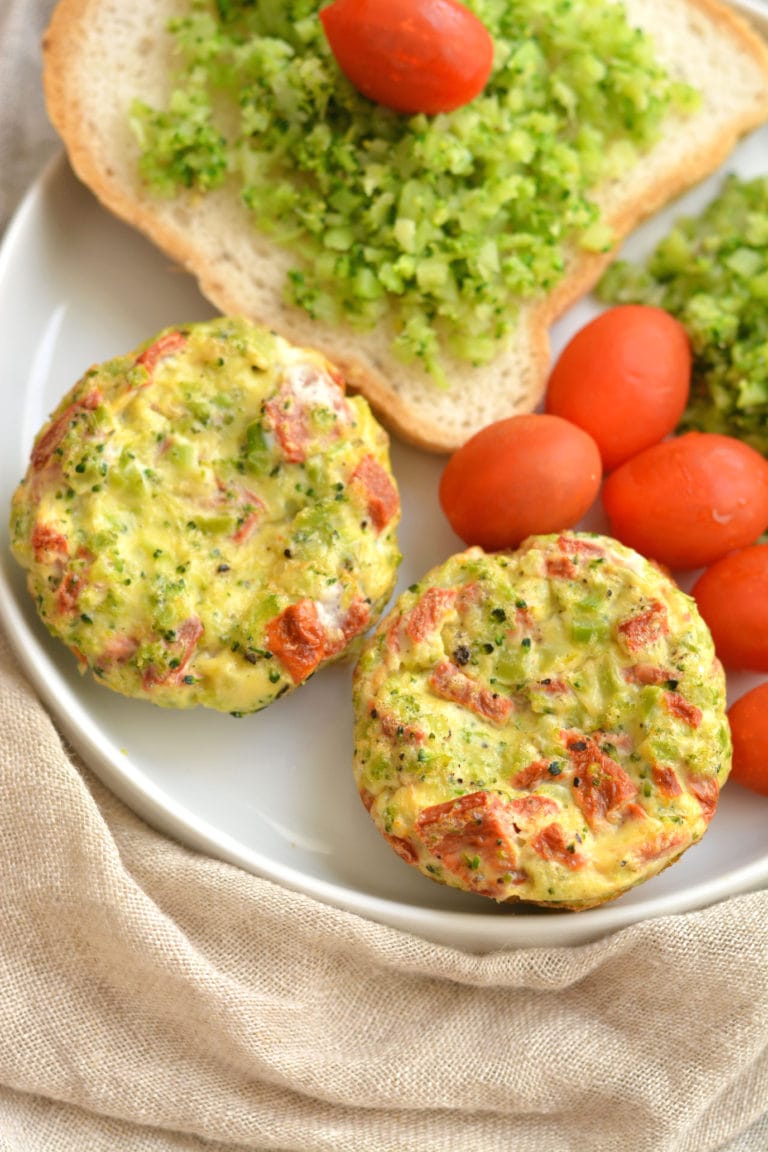 Didn't think you could meal prep pancakes? Well, we are here to show you that you can! This quick, paleo friendly meal is loaded with fiber and healthy fats to keep you going all morning long!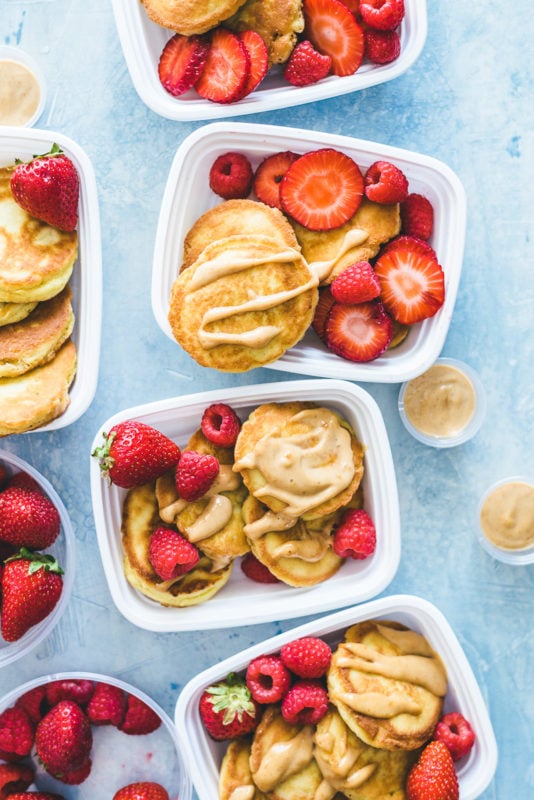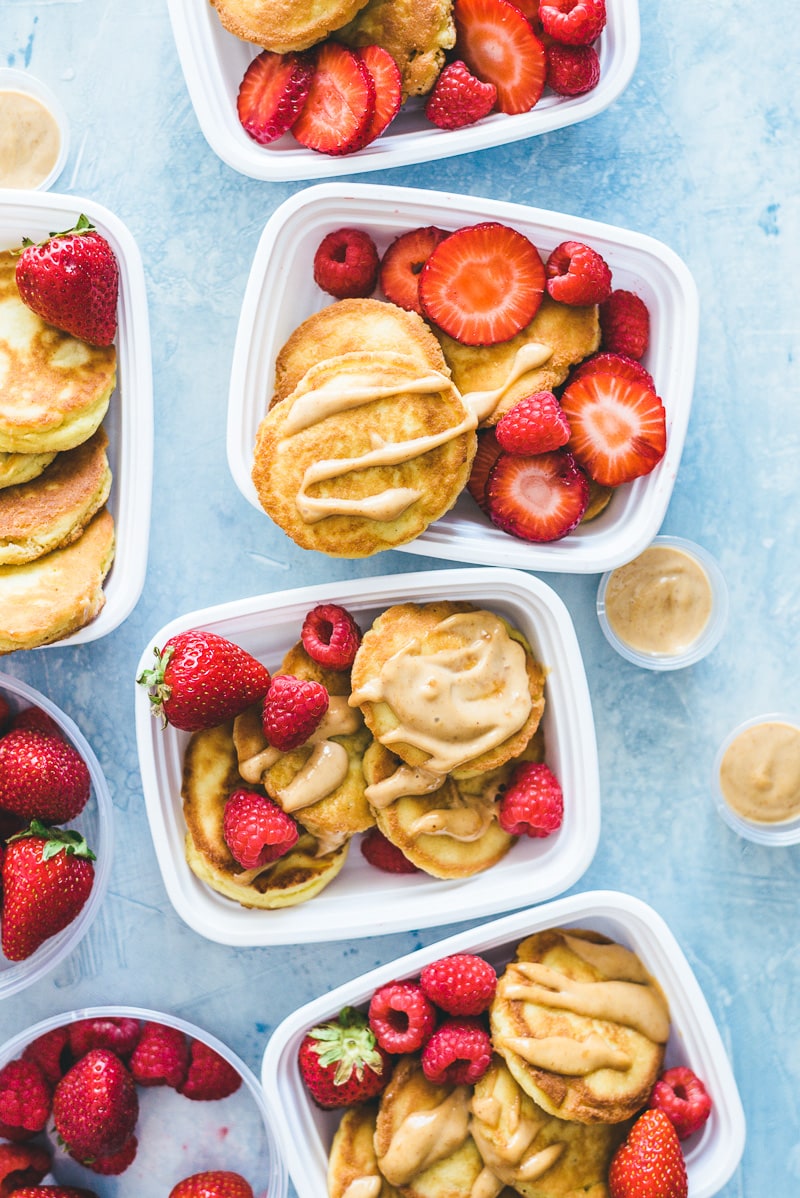 Make breakfast count with a Breakfast PRO Power Bowl loaded with PROduce, PROtein and veggies! Guaranteed to jumpstart your day and easy to meal prep. Substitute the veggies for any green.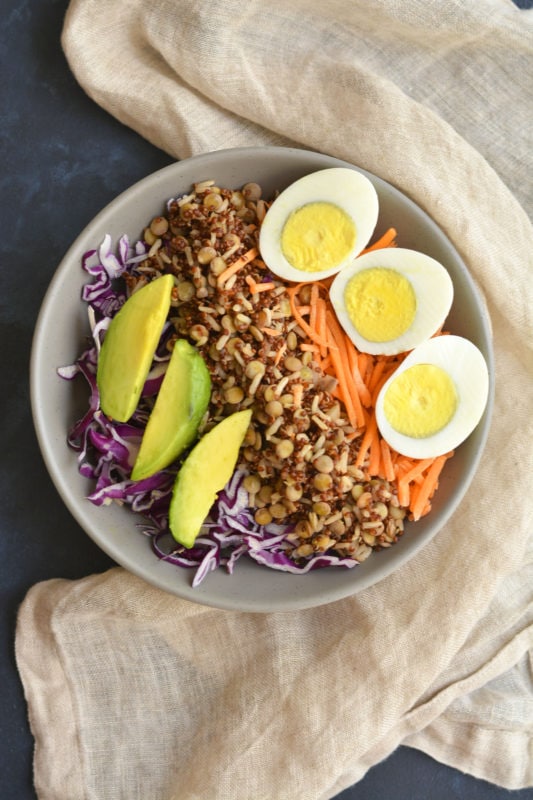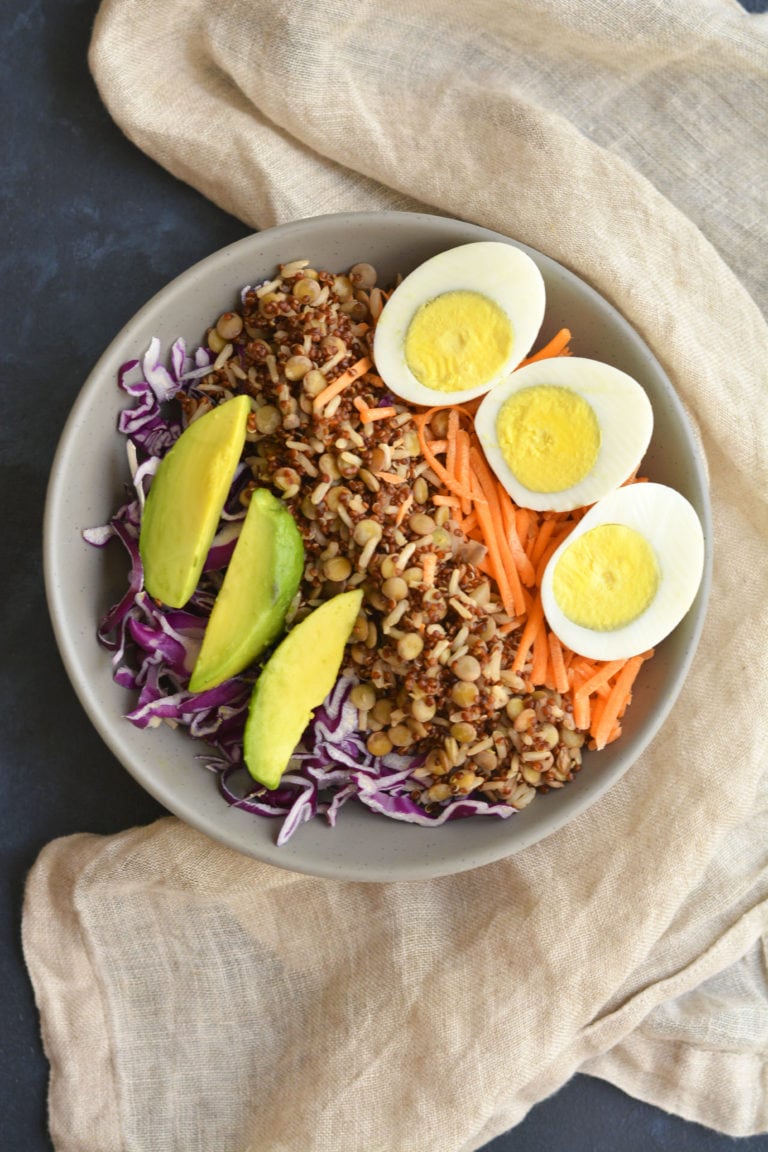 Sausage Lover's Hashbrown Casserole
This recipe is what you make for breakfast, lunch or dinner when you need something quick, satisfying and healthy! If you're a fan of sausage and potatoes you will definitely love this! Whole30. Paleo. Gluten-free.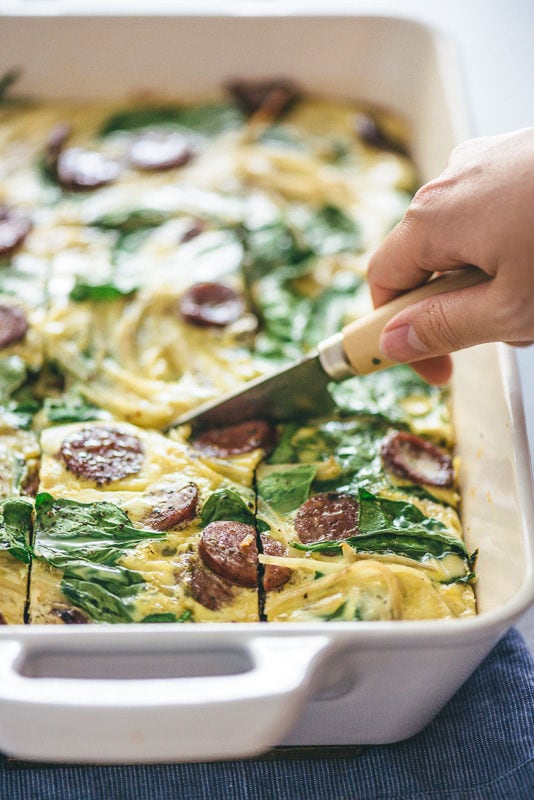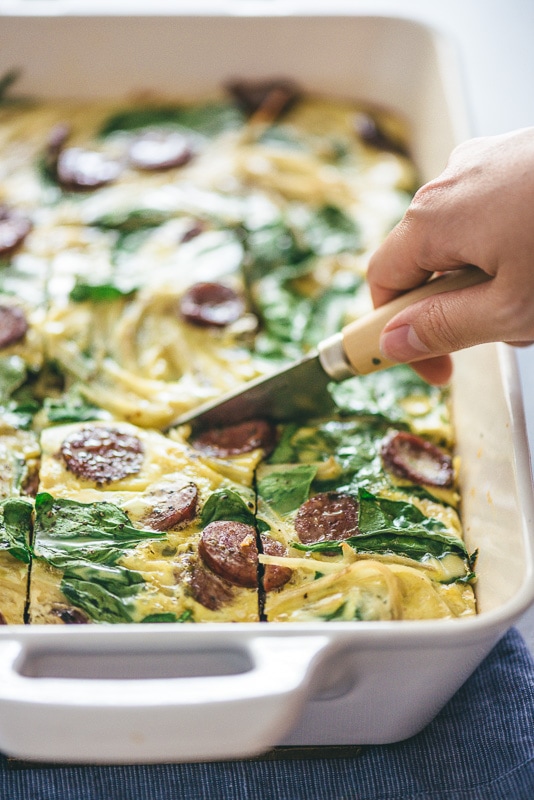 Lunch
Carrot Meatballs With Mint Cauliflower Rice
Carrot Meatballs With Mint Cauliflower Rice is an Easy, 15-minute meal prep meatballs recipe loaded with Italian flavor and a hidden veggie. Paired with lemon mint cauliflower rice for a filling, low carb meal!
Whole30 Baked Buffalo Chicken Casserole
This Whole30 Baked Buffalo Chicken Casserole has all of the traditional buffalo chicken flavors that you love baked into one healthy dish! Gluten free, low carb and exceptionally easy. A meal prep recipe doesn't get any better than that!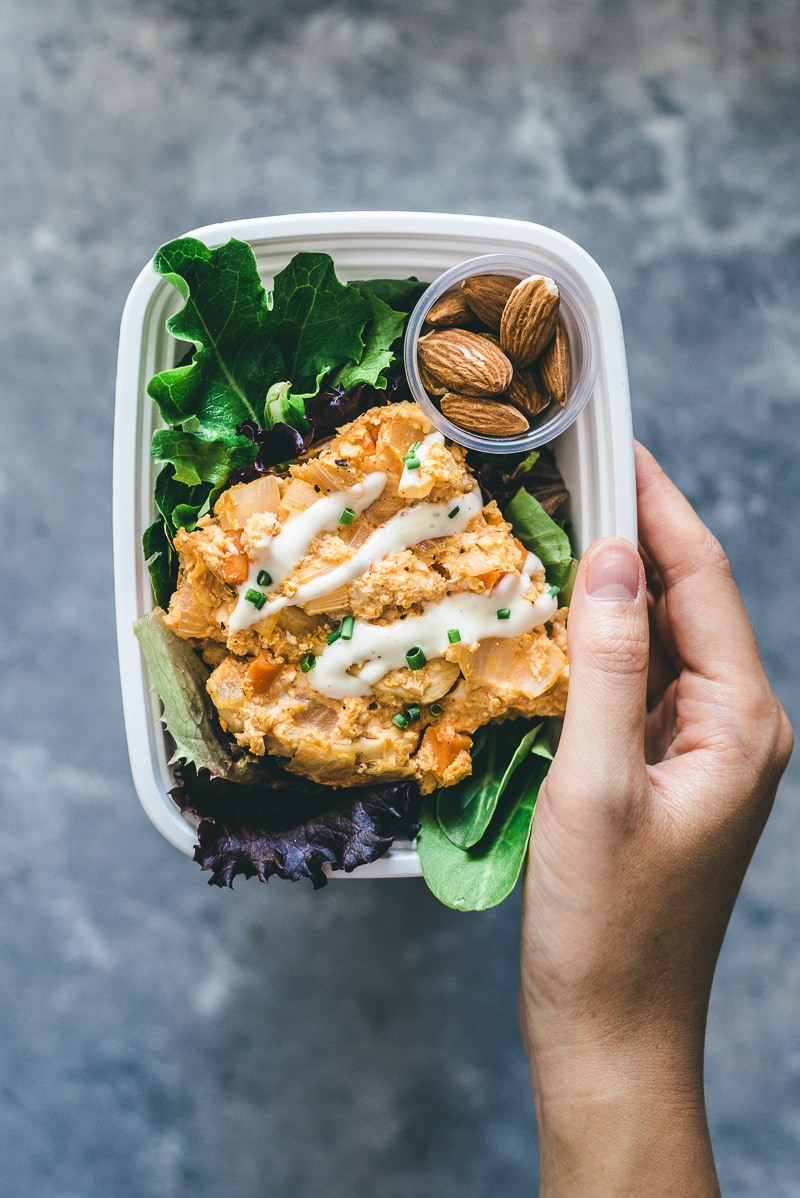 Easy Avocado & Mango Sushi Rolls
Homemade sushi is much easier to make than you would think… and it's way cheaper than eating at your favorite restaurant.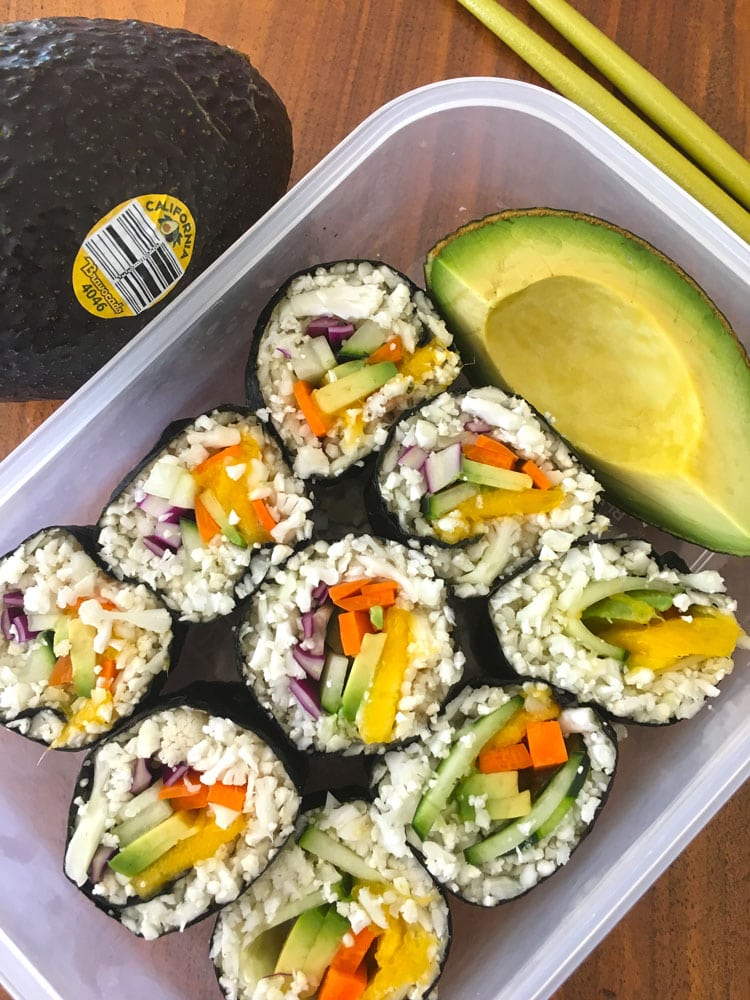 Tuna Quinoa Salad & Endive Wraps
Love tuna salad? This Tuna Quinoa Salad is made healthier and packed with protein. Greek yogurt is used instead of mayo for a lighter, satisfying meal. Paired with endive leaves for easy meal prep wraps.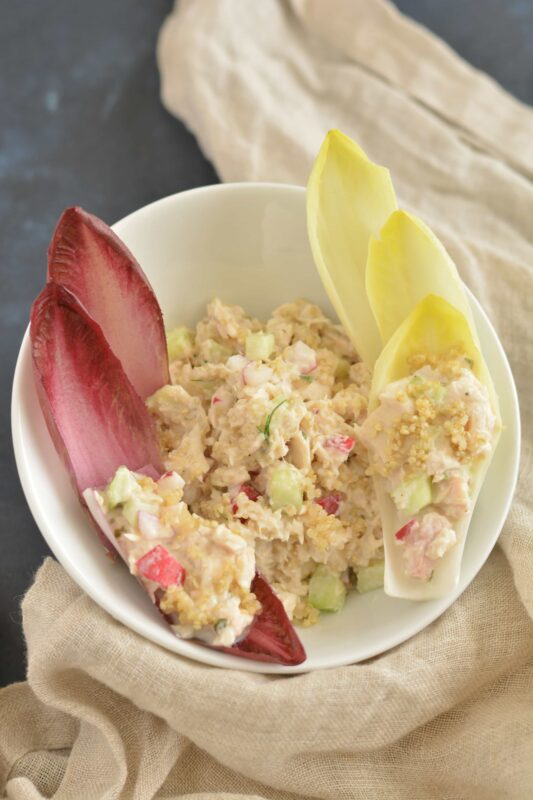 Dinner
Grilled Steak & Garlic Roasted Potatoes
Rib eye steaks are hand rubbed and grilled to perfection in this easy recipe! Served with a side of roasted garlic & thyme potatoes and a steamed vegetable, making this recipe perfect for prepping a hearty, stick to your ribs kind of meal.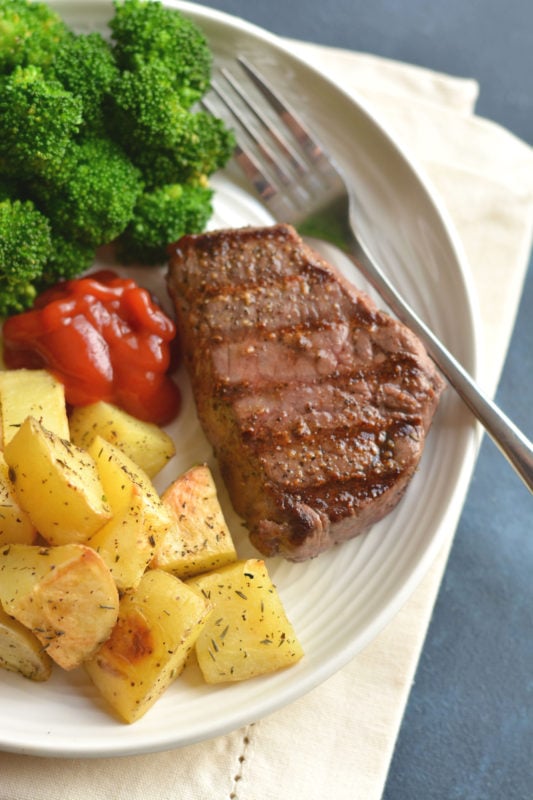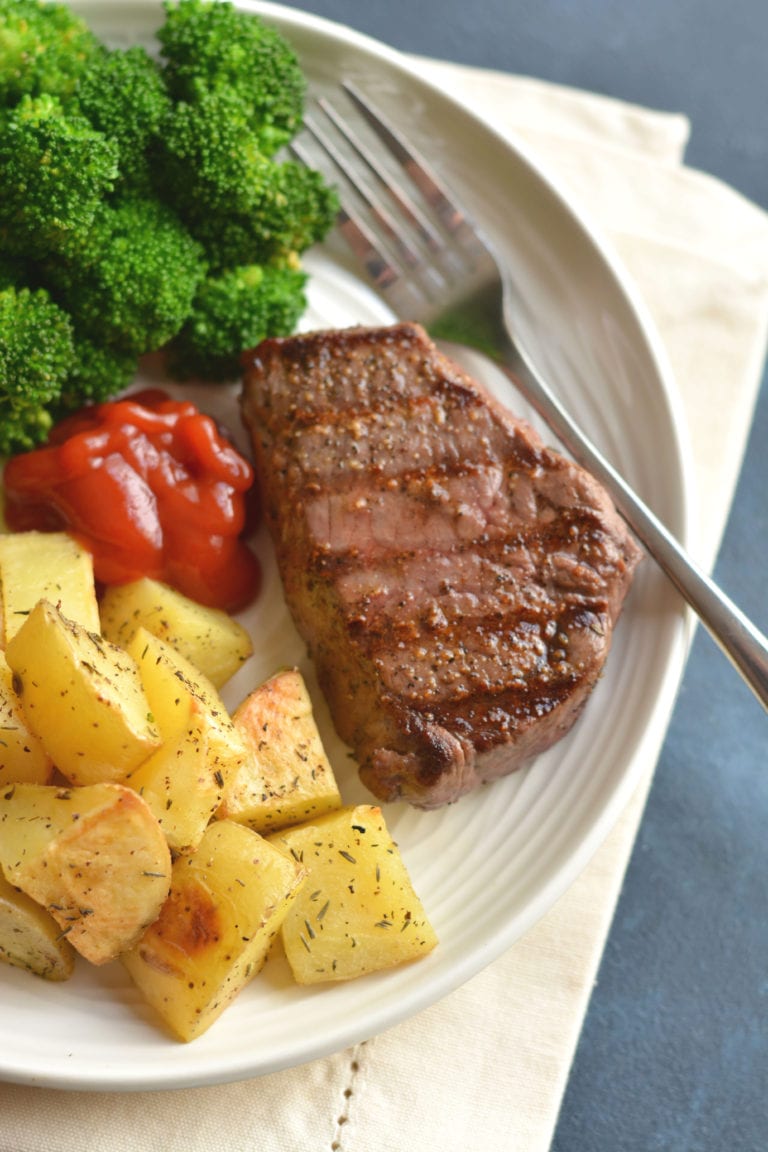 This One-Pan Baked Cod & Veggies recipe comes together in less than 30 minutes. It is full of flavor and completely Whole30 and Paleo approved! It works well for a quick weeknight dinner or an easy Sunday meal prep.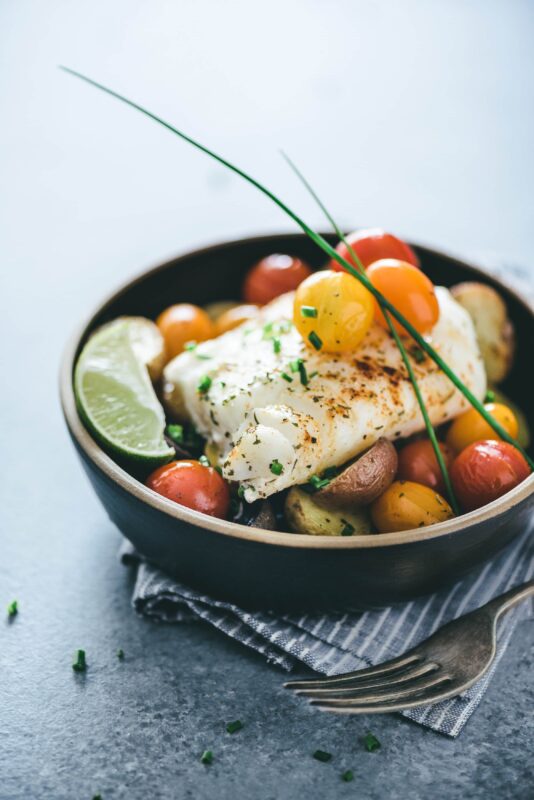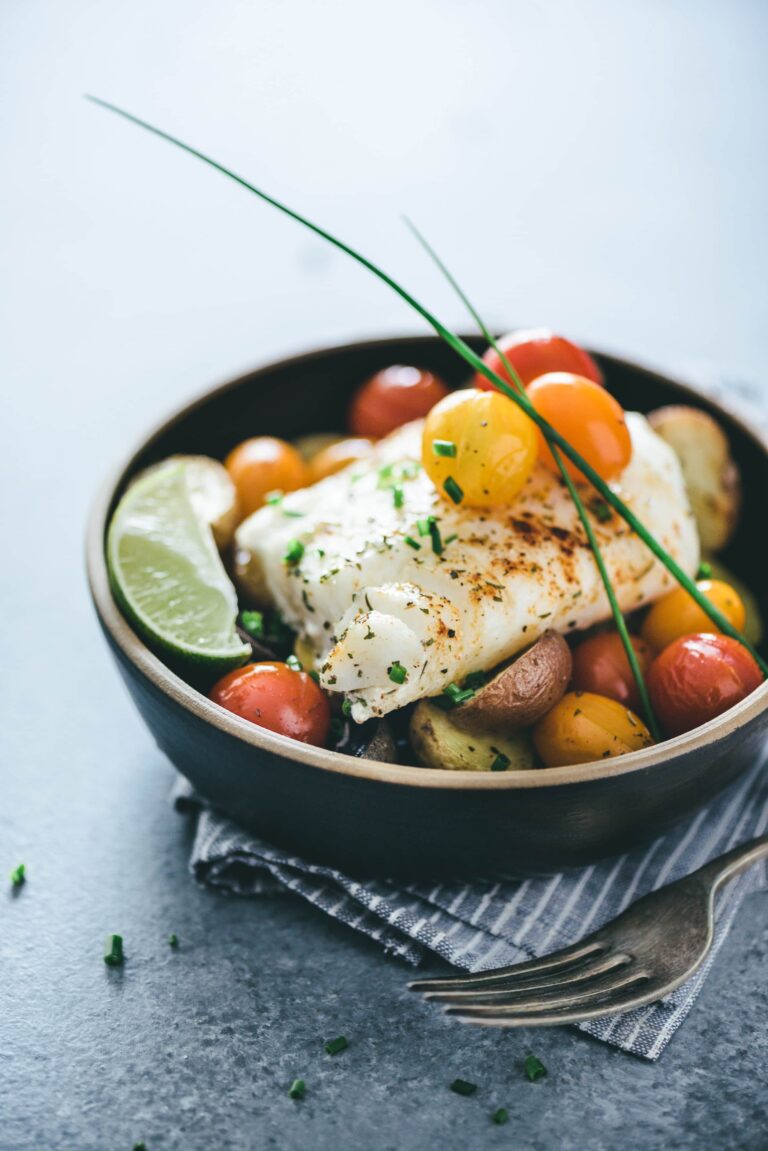 Jalapeno Sliders With Sweet Potato Buns
These sliders have a spicy kick! Made with diced jalapenos and placed on a sweet potato "bun" for Paleo friendly meal on the go!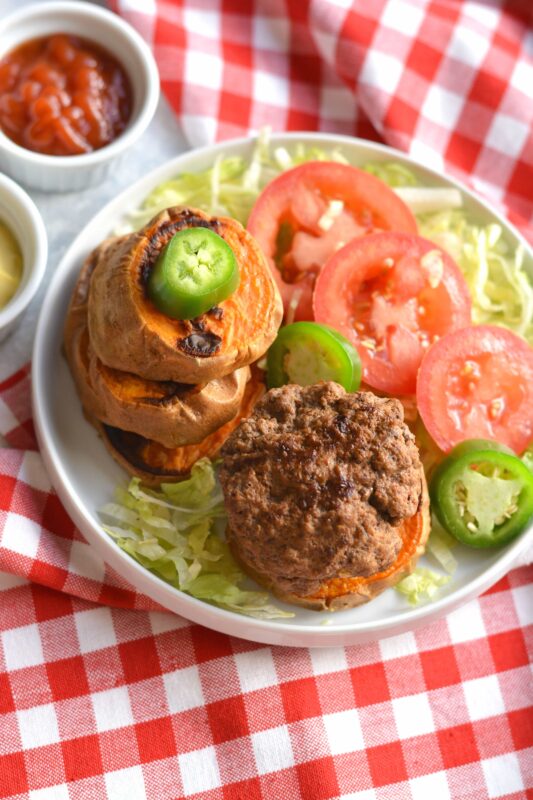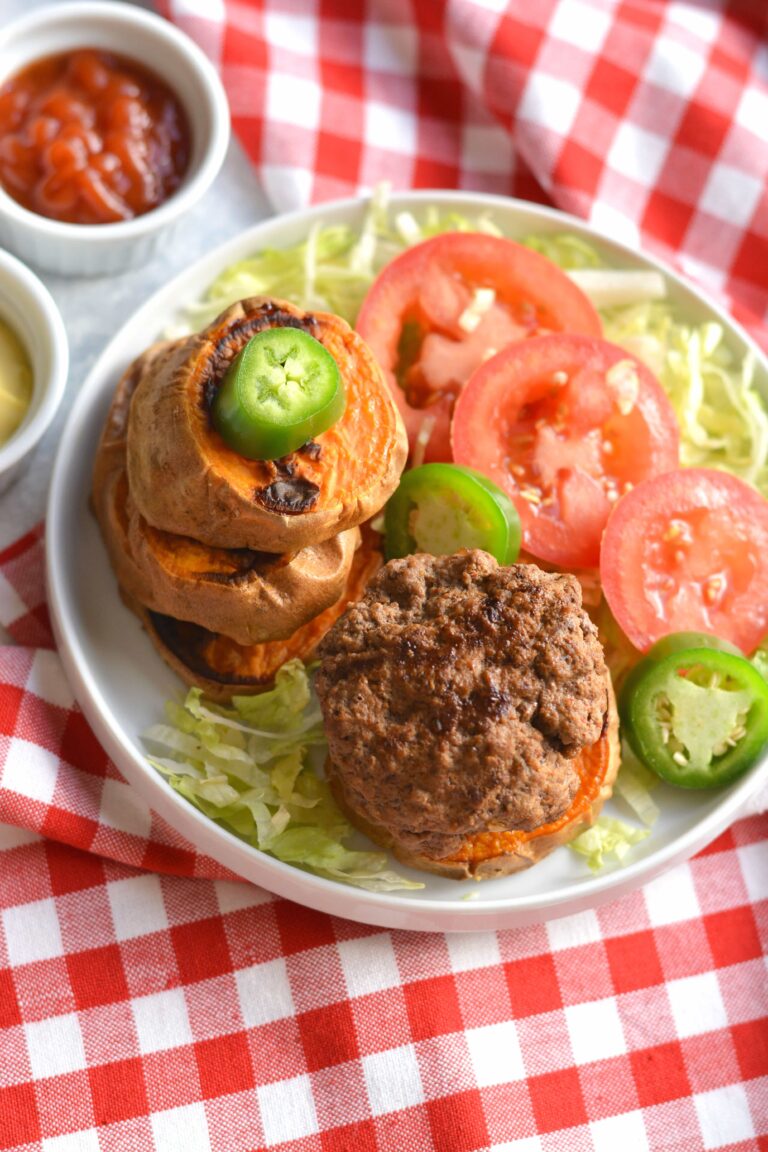 Spicy Mustard Thyme Chicken With Coconut Brussels Sprouts
Chicken marinated in a spicy mustard thyme marinate is baked on a sheet pan with coconut infused Brussels sprouts. A flavorful meal with minimal ingredients. Perfect for an easy meal prep!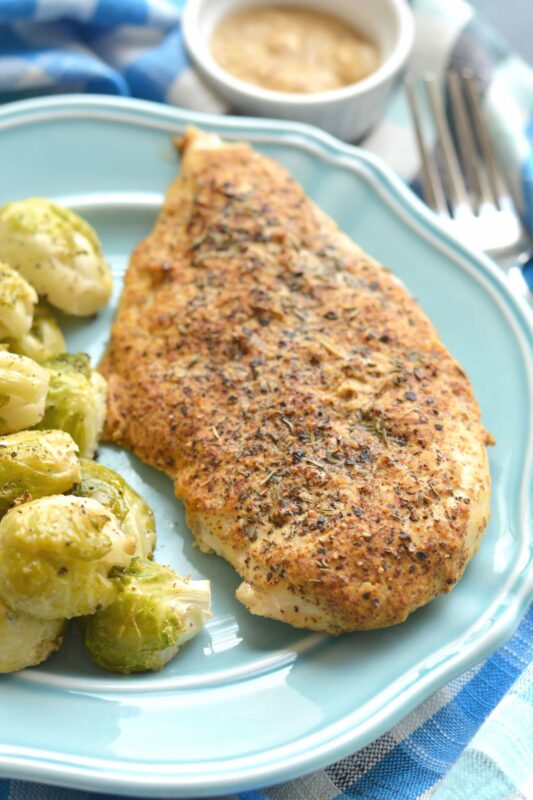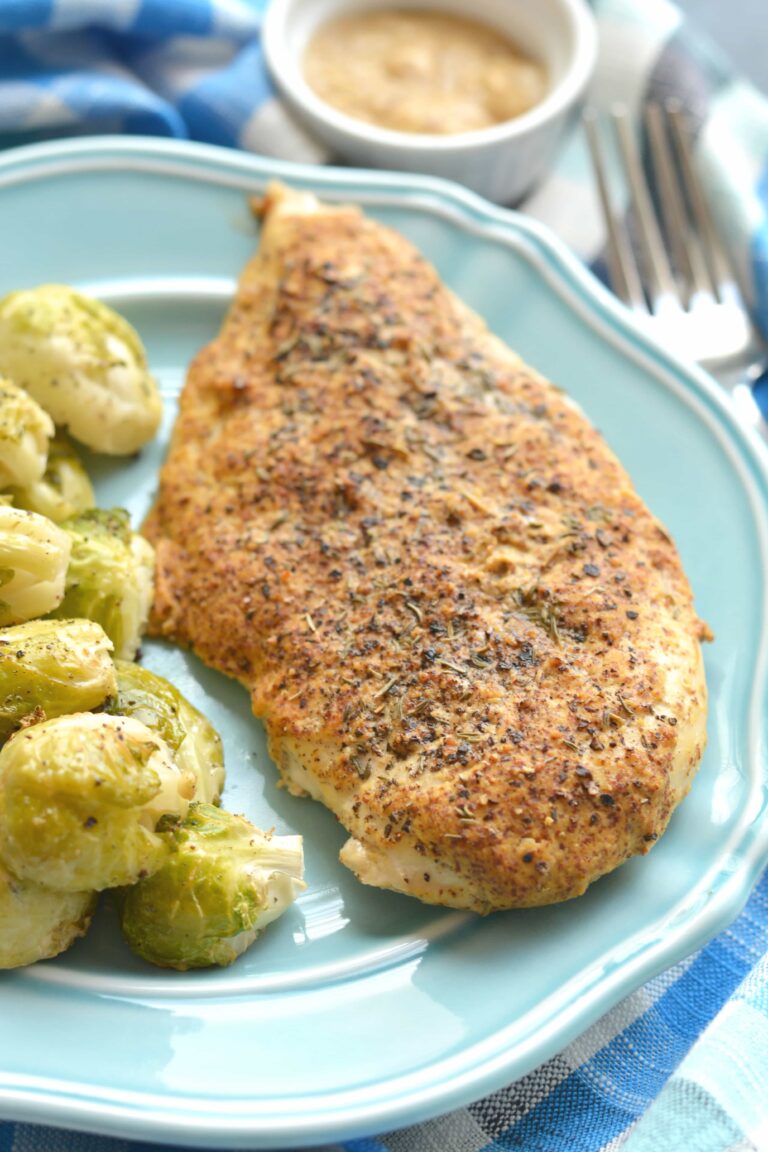 Snacks
Protein Peanut Butter Energy Bites
These Protein Peanut Butter Energy Bites are high in protein, healthy fat and fiber. An easy, no-bake snack you can make in 10 minutes with healthy ingredients you should always have in your pantry!
Made with simple and clean ingredients, these Cranberry Almond Granola Bars are the perfect on-the-go healthy snack! Dairy free, gluten free, and vegan. And made with less than 10 ingredients.
Paleo Protein Peanut Butter Bars
These slightly chewy "peanut butter" snack bars are jam packed with natural protein. And they have NO peanut butter! That's right! Just good old, paleo ingredients and lots of yummy flavor!! Because, this snack is super easy to make ahead of time and freeze, it makes a perfect snack for any occasion.
This Cinnamon Raisin Granola is easy to make, loaded with wholesome ingredients and slightly sweetened with raw honey and maple syrup. It is nutritious, paleo-friendly, gluten-free, dairy-free and 100% delicious!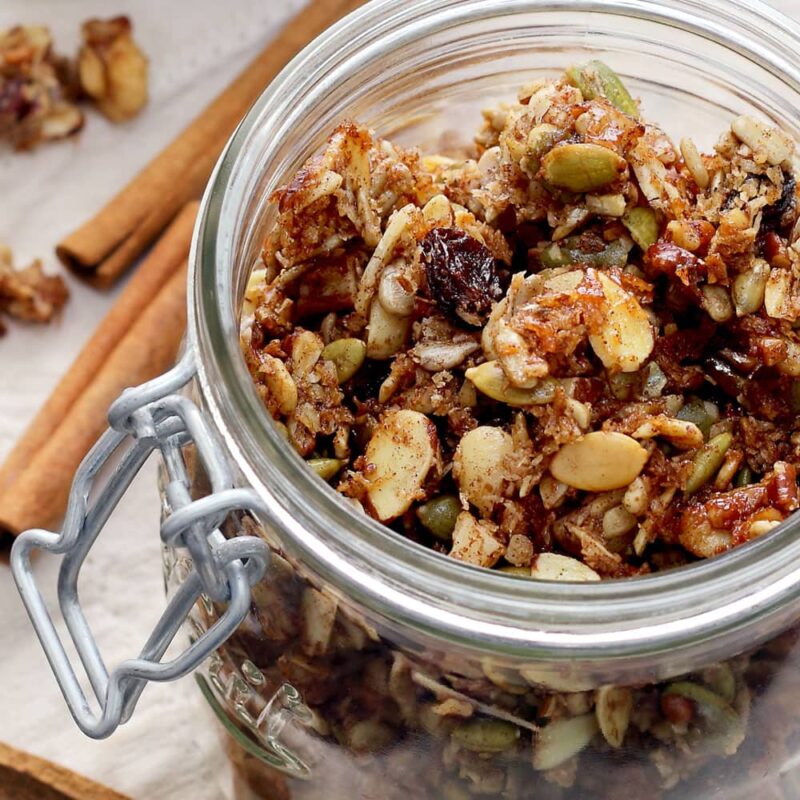 Now, Let's Shop!
Here is a list of the items you will need to make this gluten free meal plan in its entirety. For some, this list may seem very long and overwhelming since you are just starting to build your own meal prep kitchen 'base.' You can always start out with 1-2 recipes, swap ingredients so you can double up on things you already have or half many of the recipes. On the other hand, you can always double or even trip some of these and store them for the following week. (I.e, the granola and protein bites will last in a sealed container for up to 2 weeks).
Also, keep in mind that many of the items will be used in your future meal preps. Things such as quinoa, lentils, spices, nut butter, seeds, etc will become your 'go-to' pantry items for so many easy and delicious recipes! As always, we advise that you do what is best for you, your family and your budget. In the long run, meal prepping will save you more money than what you spend to start stocking your pantry.
Gluten Free Grocery List: