These Mint Chocolate Energy Bites are your favorite thin mint cookie transformed into a healthy and super fast snack!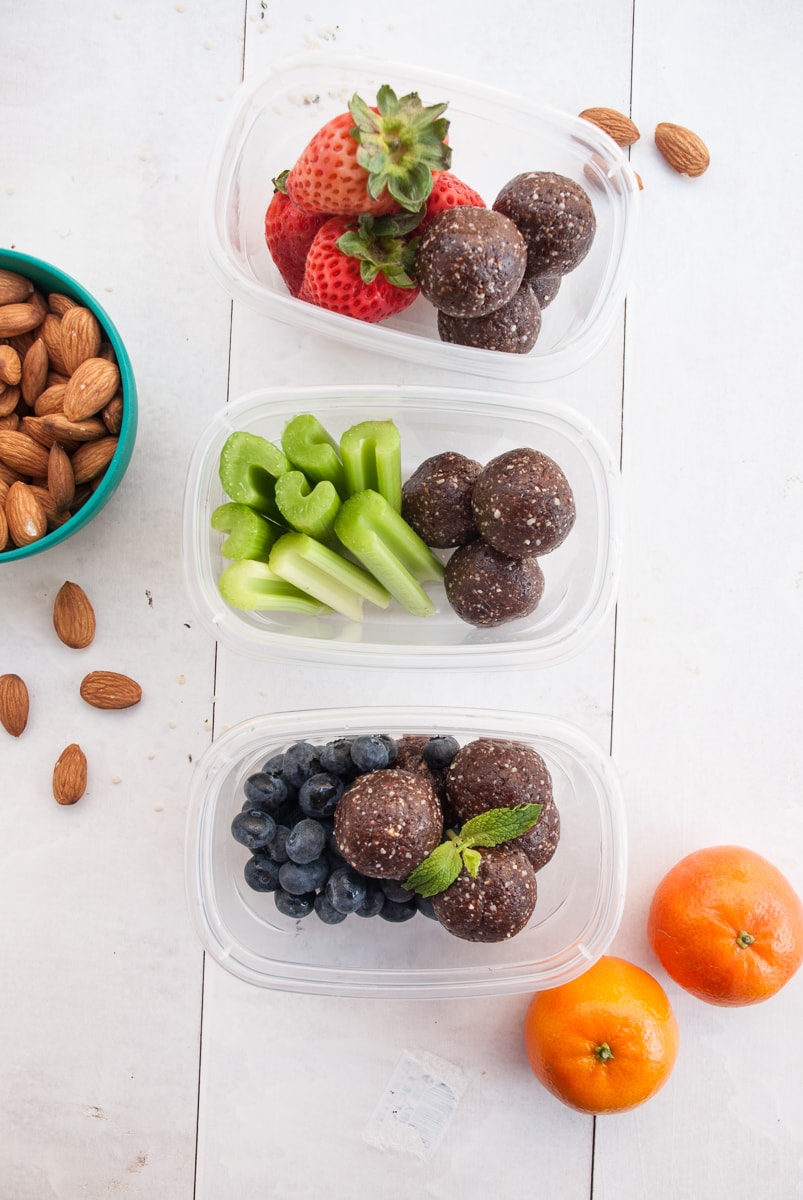 If you love Thin Mints Girl Scout cookies, you will love this recipe!
These tasty treats can be made in about five minutes and are loaded with superfoods such as almonds, hemp seeds, cocoa powder, and almond butter. They will help you kick your afternoon chocolate craving without any misgivings. They're also paleo, gluten-free, and dairy free. A great after-school snack, easy dessert or treat, these mint chocolate energy balls will hit the spot.
Mint Chocolate Energy Bites Ingredients
½ c raw almonds
3 tablespoon hemp seeds
14 dates, pitted
2 tablespoon unsweetened dark cocoa powder
2 tablespoon natural almond butter
1 tablespoon honey (or agave syrup)
1-2 drops peppermint extract
How to Make Mint Chocolate Energy Bites
You'll need a food processor fitted with the blade attachment to make these energy bites, and a bunch of excellent healthy ingredients. You can literally pop them all in there and process until a thick batter forms. Roll the bites into balls and transfer to a rimmed baking sheet lined with parchment or wax paper. Chill in the fridge (or not, it's your call!) and they're good to go.
How to Store Mint Chocolate Energy Bites
Once these are prepped, you can keep them in at room temperature. We prefer to fridge for longer storage, up to a week, as long as they're in a sealed airtight container. They happen to be tasty with some fruit on the side, or an additional handful of almonds or other nuts.
Mint chocolate energy bites can be stored in the freezer in an airtight container for several months. They make a good emergency snack or a healthy way to satisfy a chocolate craving.
Substitutions and Alterations
These are great just as they are, but feel free to add a little bit of vanilla extract if you want, which will deepen the chocolate flavor and add a little bit of creaminess to the taste.
Energy bites are also awesome if you roll them in a bit of unsweetened shredded coconut. If you do this, consider adding a drop of coconut extract to the batter. You can also roll the bites in cocoa powder, but it's not necessary.
Cashew or seed butter would work here, too, but peanut butter competes with the mint taste.
If you omit the honey, that makes them vegan (use maple syrup instead or agave nectar).
Add ¼ to ½ cup plain (or chocolate) protein powder to the batter (and increase the liquid accordingly as you go to make sure the "dough" comes together.
Similarly, increase the hemp seeds a bit if you want a bit more protein. You can safely double the amount, but you might need to add another tablespoon or so of honey and/or almond butter so they're not too dry and they hold together. Just keep an eye on the texture as it's processing.
Tip for Making Energy Bites
Stop the processor to scrape down the sides if need be. Sometimes energy balls can get clumpy in the bowl of a food processor and need some help. This advice is good for almost all energy ball recipes that you make in the food processor.
If the dates are not very soft, rehydrate them in a bowl of hot water for a few minutes to soften them up. Then, drain and pit them and proceed with the recipe as directed.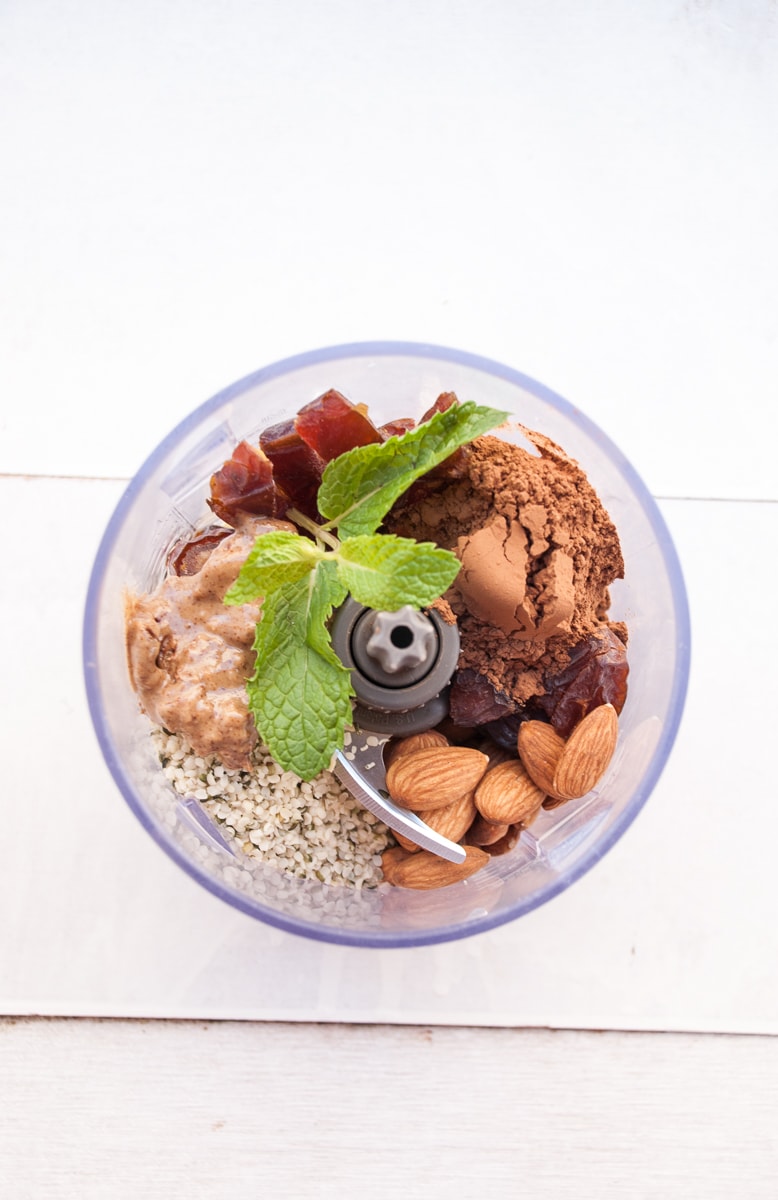 Pin this Meal Prep Recipe for later: