Salmon with a side of rice? Yes, please! We will take the #Whole30 compliant version of that!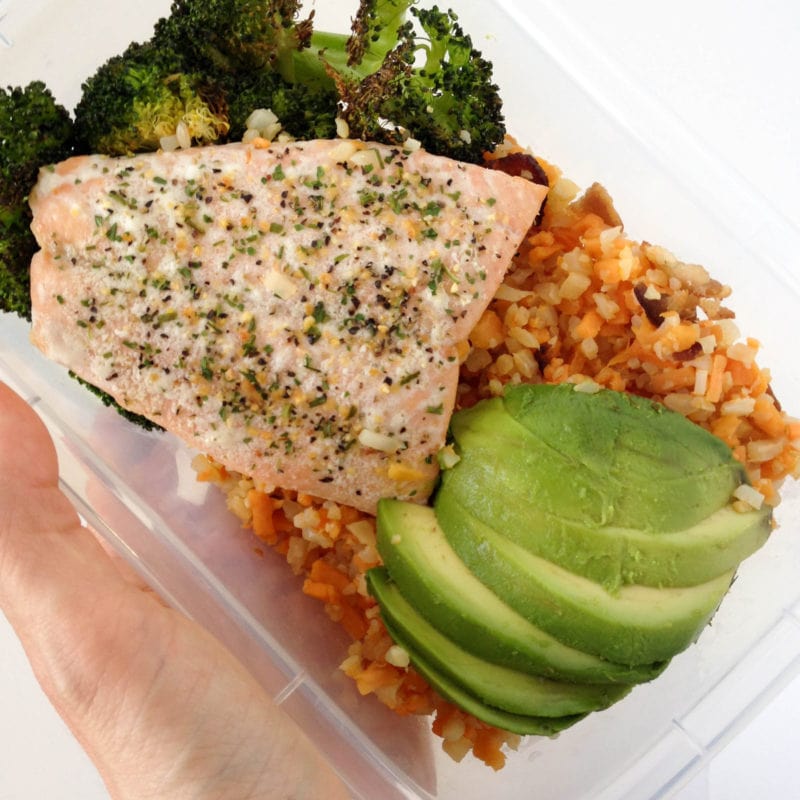 One of the most important nutrients in any diet is fat. Not the kind you find in cakes and cookies, but the kind that comes from salmon, avocado, and ghee. This salmon and bacon 'rice' meal prep is loaded with all the important fats you need and satisfies your craving for rice, in a whole30 way!
Ingredients:
1 lb coho salmon
2 avocado
4 cups broccoli
2 cups riced sweet potato
2 cups riced cauliflower
2-3 slices whole30 compliant bacon
2 avocado
ghee
Method:
Preheat oven to 350 degrees F
Line a baking sheet with foil.
Toss salmon and broccoli with ghee and roast for about 12 minutes
Also, add bacon to your baking sheet and cook until crispy
While salmon is cooking sauteed cauliflower & sweet potato with ghee in a pan
Evenly divide your cauliflower & sweet potato mixture between containers
Crumble bacon on top
Place salmon on top of 'rice'
Add in broccoli and sliced avocao
Season, as desired.