Thank you to BiPro for sponsoring this Cinnamon Apple Protein Bites post, and thank YOU for supporting the brands that help make Meal Prep On Fleek possible. All opinions are our own.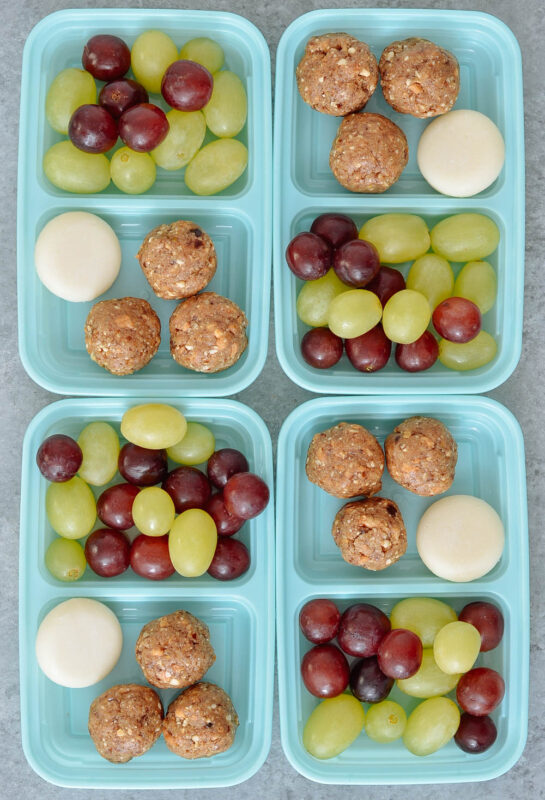 These Cinnamon Apple Protein Bites are a perfect meal prep snack or even dessert! They are made with whole ingredients to naturally satisfy your sweet tooth without any added sugars. They also have a great punch of protein to keep you satisfied!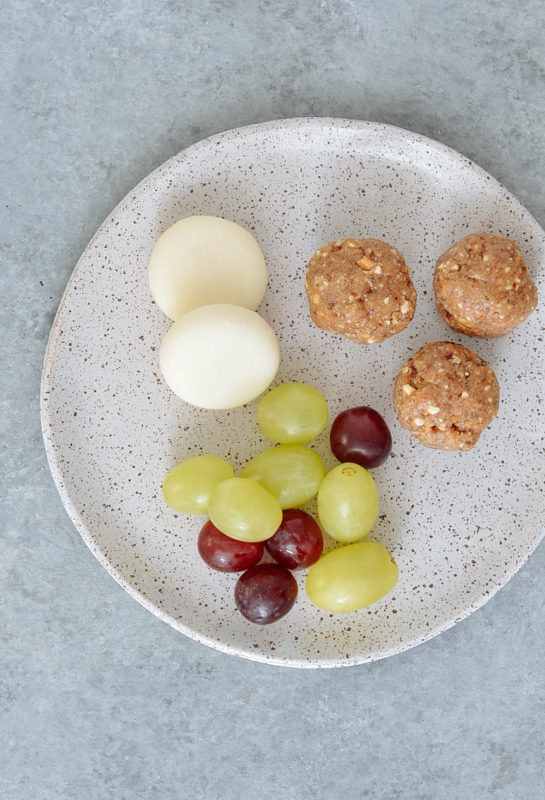 One thing that is a non-negotiable for us is something sweet every day. Whether it is a sweet breakfast, a snack, or a dessert, we just can't go a day without something. That's where this protein-packed, no-bake recipe comes into play! We used all whole ingredients like nuts, dates, dried fruit, and cinnamon to create the most amazing flavor! We also added in a couple of scoops of the BiPro BOLD™ Unflavored Whey Protein to give each little bite a protein punch!
We opted to go with the unflavored so that the other warm flavors could really shine! However, we have also made these with the Vanilla Whey Protein Powder and it's just as delicious! Since it's officially fall around here and all things apple and pumpkin spice are all the rage, we created this Cinnamon Apple version. However, if you are more of a pumpkin spice kind of a person then replace the dried apples with more dates and swap the cinnamon for pumpkin pie spice! They are to die for! They taste just like a pumpkin pie!
The fun doesn't stop!
As we mentioned that we enjoy these for breakfast, snack, or even dessert. But, we didn't mention that these little bites are also great to pack for the kids, take to your weekend BBQ, or even wrap up in pretty see-through bags with a ribbon and given as a holiday gift! This recipe is something that you can feel good about eating yourself, giving to the kids or serving at parties. No crazy hidden ingredients are anywhere to be found here!
After you grab your Unflavored Whey Protein Powder you can head to the store and pick up the rest of the ingredients, if you don't already have them on hand. We recommend hitting the bulk bins to save some money! Unless you are nut connoisseurs like us and they don't last long in your house. Then, by all means, grab the full bags!
Why BiPro?
BiPro BOLD Whey Protein Powder is our go-to brand for all recipes that we want to add an extra boost of protein too! We love using their products because not only do they align with our eating styles, but their products:
Use only natural sweeteners and flavors
Gluten-free
Lactose-free
No hormones
No added sugars
Their protein works perfectly in this recipe because the base ingredients are naturally high in fat and carbs, so adding the extra couple scoops of BiPro BOLD helps us get a balance of all three macronutrients into these little bite-sized treats!
How to serve.
Eat the protein bite on their own or serve them up snack box style as we did with some fresh fruit and a couple of wedges of light swiss cheese. It's the perfect combination of salty & sweet!
Cinnamon Apple Protein Bites Ingredients:
1 cup raw unsalted cashews
1/2 cup raw unsalted pecans
1/2 cup raw unsalted walnuts
1 cup BiPro BOLD Unflavored Whey Protein Powder
8 large or 10 medium medjool dates, pitted
1 cup dried apple rings (no sugar added)
1/2 tsp. ground cinnamon
pinch sea salt, optional
The ingredients couldn't be more simple!
Add your cashews to the food processor.
Then add your pecans.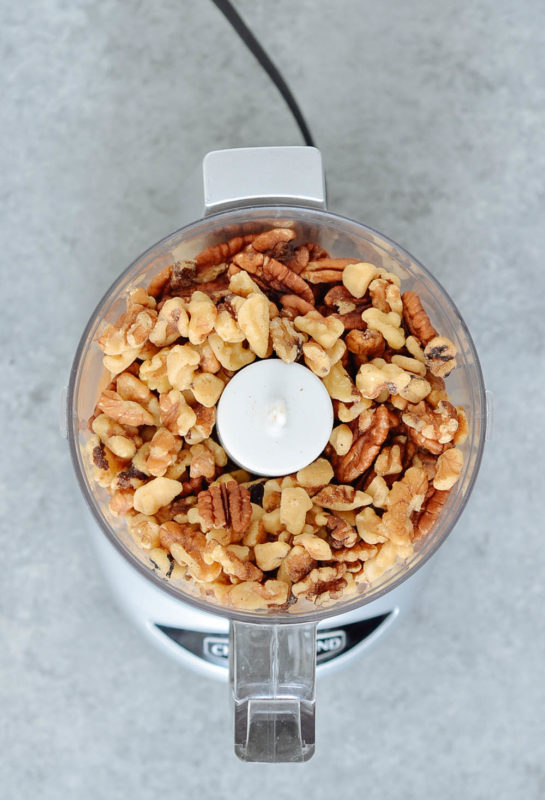 And then your walnuts.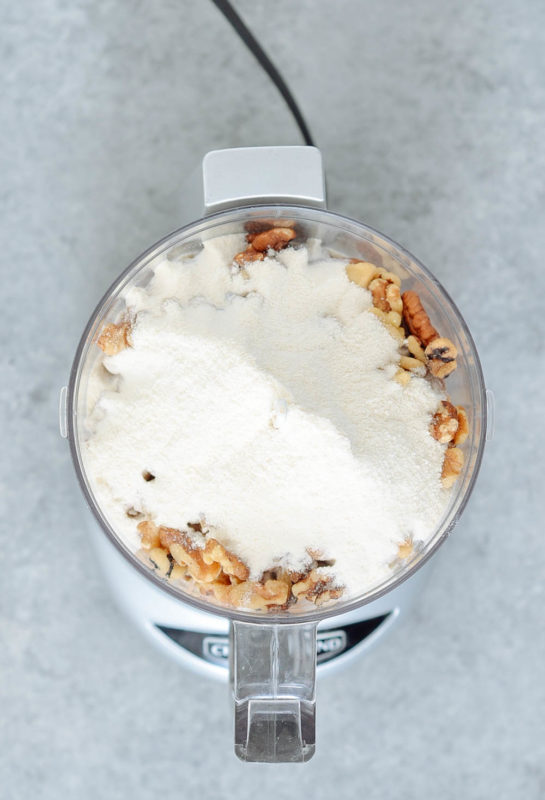 Next up is your BiPro BOLD Unflavored Whey Protein Powder.
Then your cinnamon and salt, if using.
Process everything until it looks like this! You can leave some large nuts in the mix if you'd like more texture.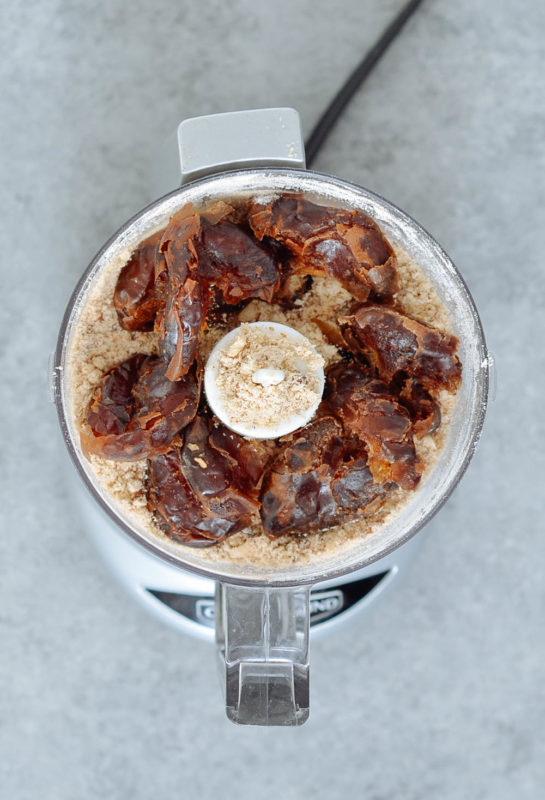 Next, add in your pitted dates.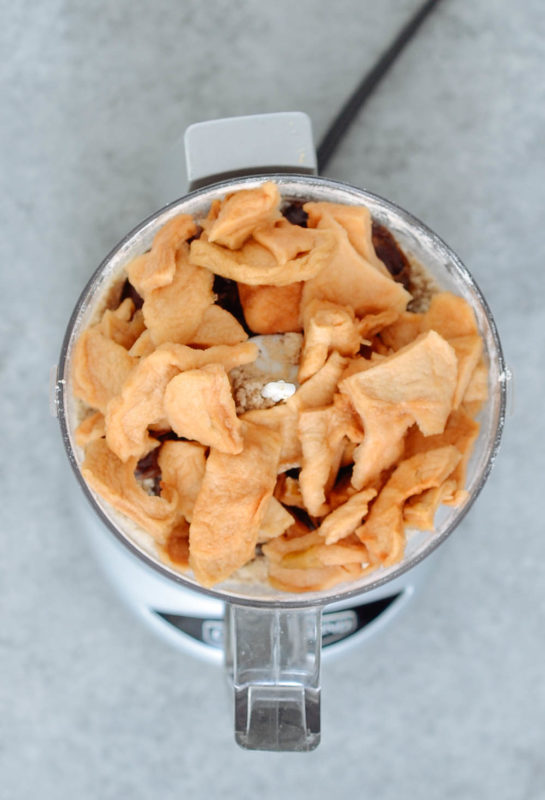 And your dried apples.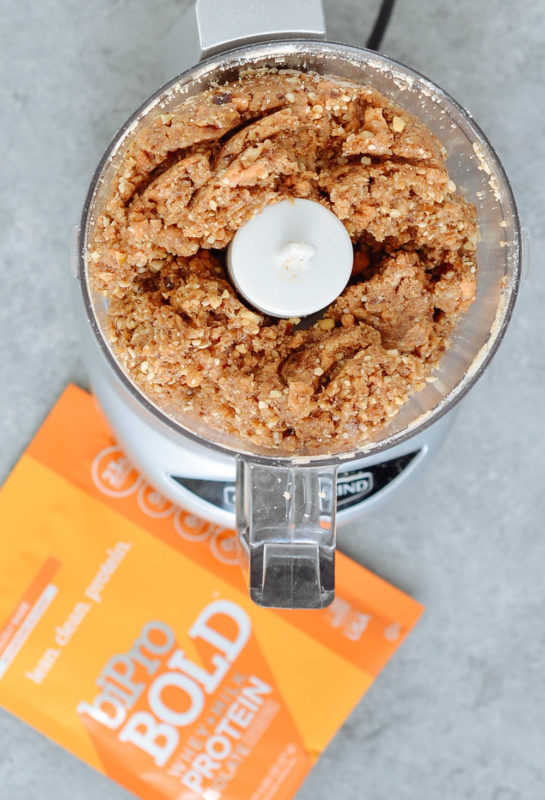 Process until everything is mixed together. You may need to stop and scrape the sides down.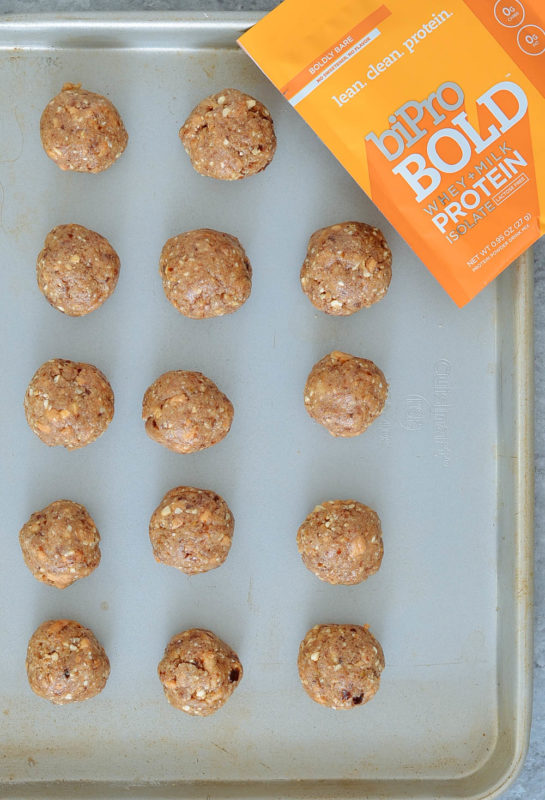 Roll into 1 tbsp. size bites.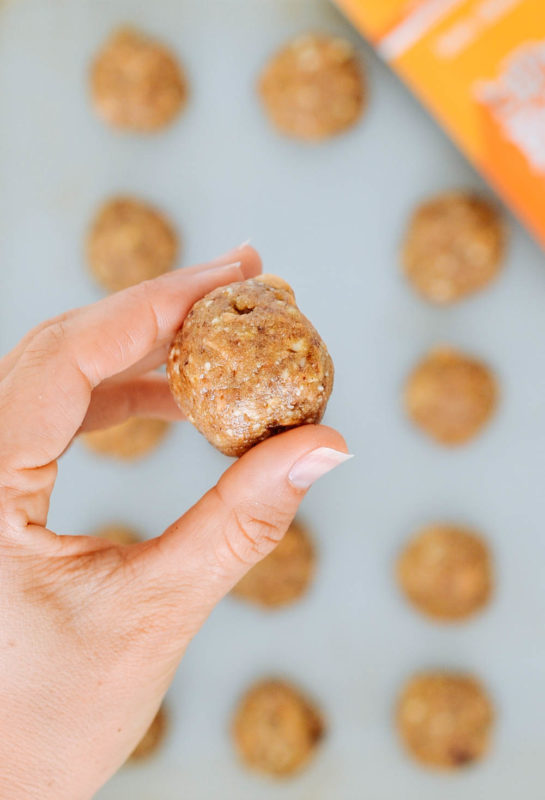 And enjoy!
Serve with fresh fruit and light swiss cheese, if desired.
Don't you want to dive right in?!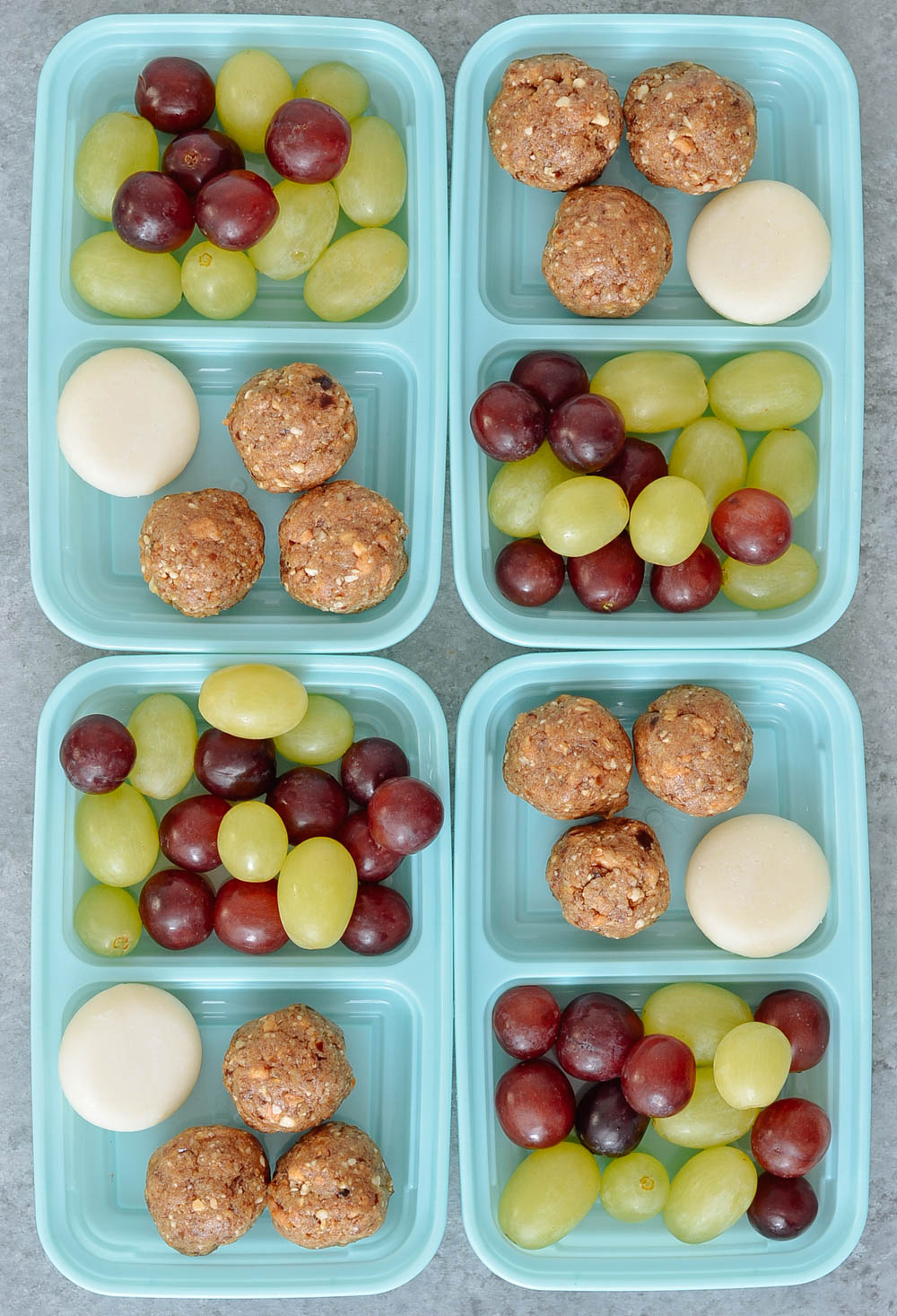 Ingredients
1

cup

raw unsalted cashews

1/2

cup

raw unsalted pecans

1/2

cup

raw unsalted walnuts

1

cup

BiPro BOLD Unflavored Whey Protein Powder

8

large

medjool dates

or 10 medium dates, pits removed

1

cup

dried apple rings

no sugar added, cut into small pieces

1/2

tsp.

ground cinnamon

pinch

sea salt

optional

water

if needed
Instructions
All of your ingredients except the dates and apples to your food processor and pulse until finely ground.

Next, add in your dates and apple rings.

Blend until a paste forms.

Scoop mixture into 1 tbsp. serving sizes.

Roll into balls.

Add 2-3 protein bites to each meal prep container.

Store the remaining protein bites in a sealed container in the refrigerator for up to 1 week.
Notes
*Nutrition listed at the very bottom is for 1 protein bite only. 
Nutrition for the entire snack box is (2 protein bites + 1/2 cup grapes + 1 baby bell cheese) 409 calories | 17g protein | 44g Carbs | 20g Fat | 5g Fiber 
Nutrition
Calories:
159
kcal
|
Carbohydrates:
18.1
g
|
Protein:
5.8
g
|
Fat:
7.5
g
|
Fiber:
2.4
g