AB&J Fat Bombs Meal Prep (Keto & Paleo!)
Because they're so much more time consuming, we tend to focus our easy meal prep recipes around, well, meals. But snacks are just as important! Not having access to healthy snacks throughout the day can be a surefire way to slip up and eat more calories than you want or need to. Those in-between meal times are when we are most vulnerable to the donuts in the break room or that fast food restaurant that's on your way home from work. So we came up with these satisfying fat bombs- the perfect snack allies!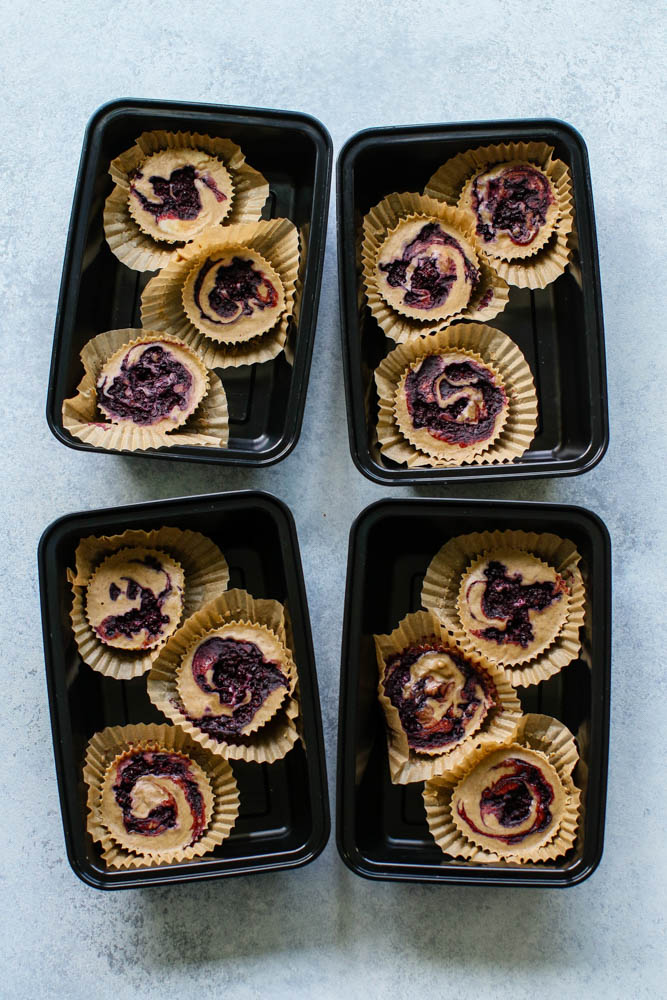 Fat bombs are exactly what they sound like- snacks that prioritize fat over all other nutrients. These ones for example come in at a whopping 23 grams of fat per serving. Fat bombs are essential snacks for folks on a keto diet, as it can sometimes be challenging to get enough fat from meals alone. But they're also a great snack to have on hand for anyone working a physically or mentally draining day. Fat is a great way to stay fuller longer and to activate brain function! Fat bombs typically have a base of coconut oil, coconut butter, and/or nut butter (non-peanut if they're paleo), and are a great vessel for getting in a few servings of healthy spices and supplements such as cinnamon, ginger, collagen, or medicinal mushrooms.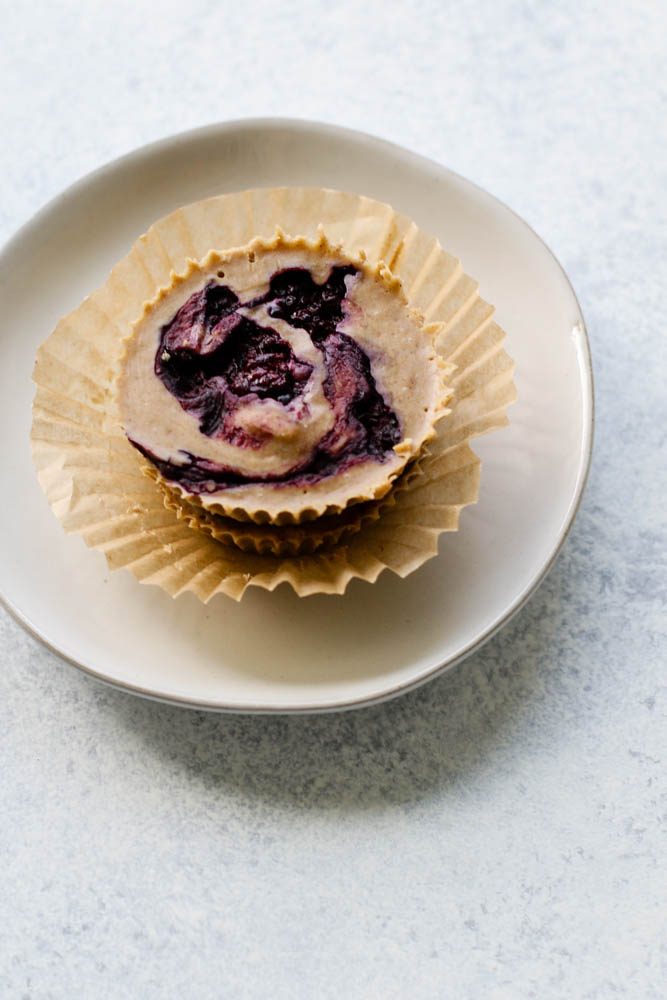 We're calling the flavor profile for these particular fat bombs AB&J: almond butter and jelly. We used blackberries because we love the contrast of their fruity tang against the richness of the fatty coconut and almonds, but we encourage you to experiment with any of your favorite low-sugar fruits. Blueberries, raspberries, or cherries would all make great alternatives! Because they're vegan, these fat bombs have quite a long shelf life in the fridge. Make plenty ahead of time and enjoy for weeks! This easy meal prep is one for the keto books.
AB&J Fat Bombs Meal Prep Ingredients:
3/4 cup frozen blackberries (or berries of choice)
1-2 tbsp filtered water
3/4 cup creamy almond butter (no sugar added)
3/4 cup coconut oil
1-2 tbsp sweetener, if desired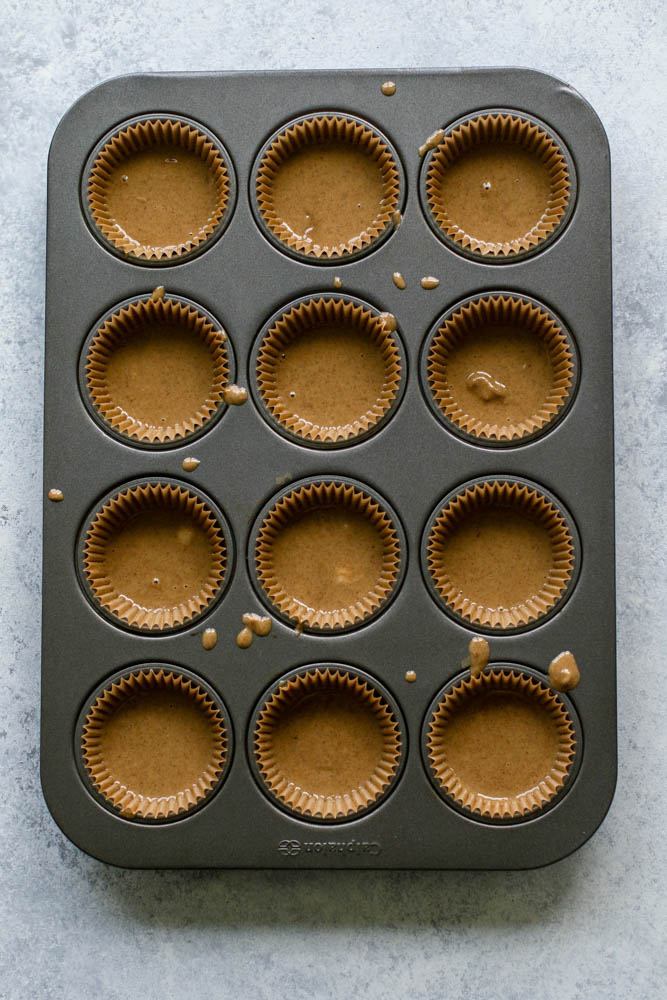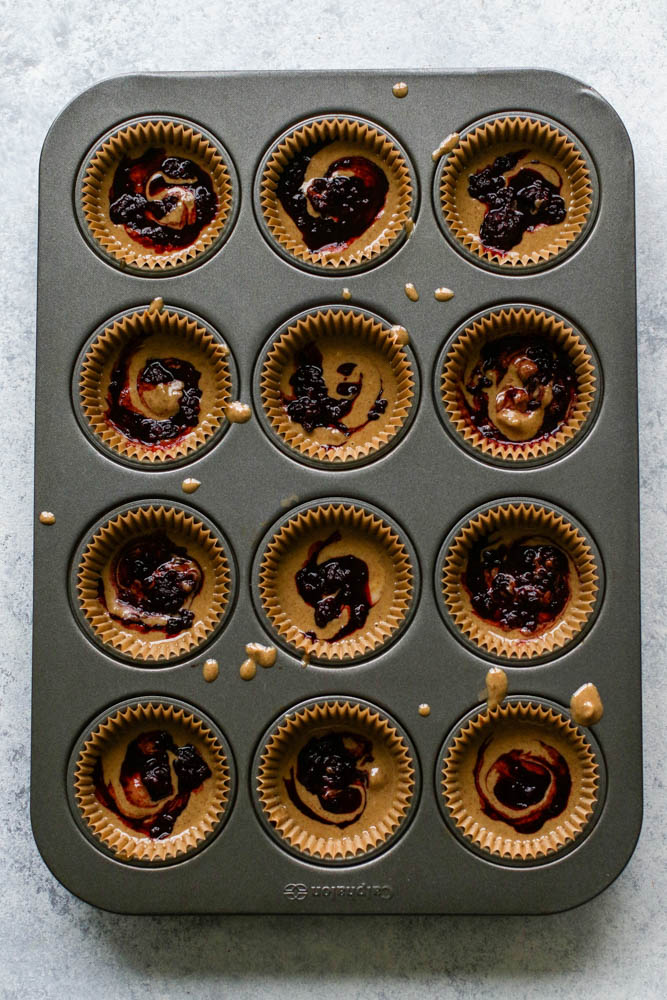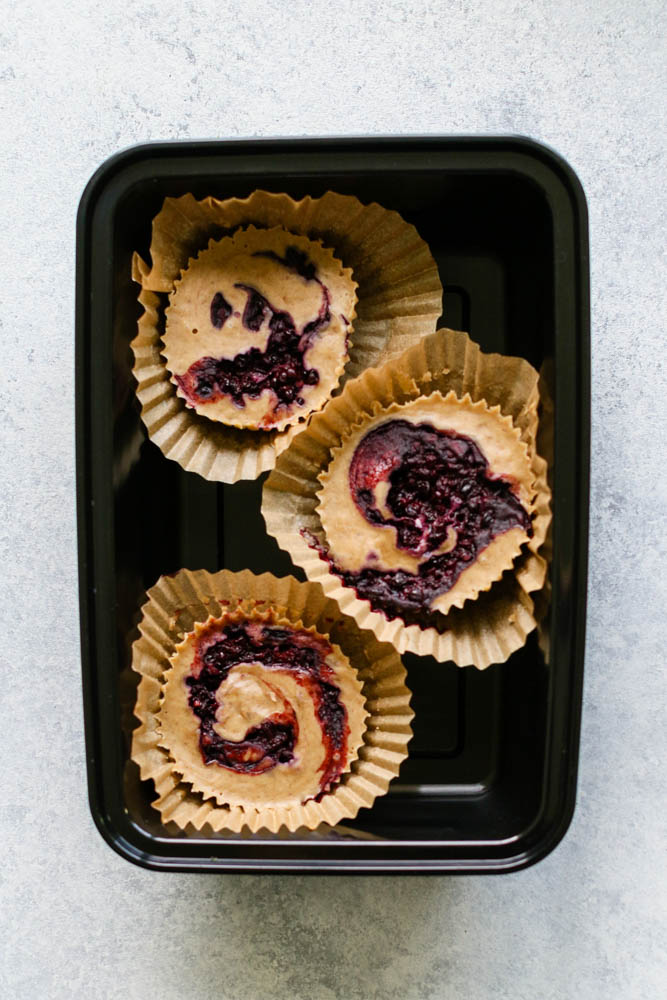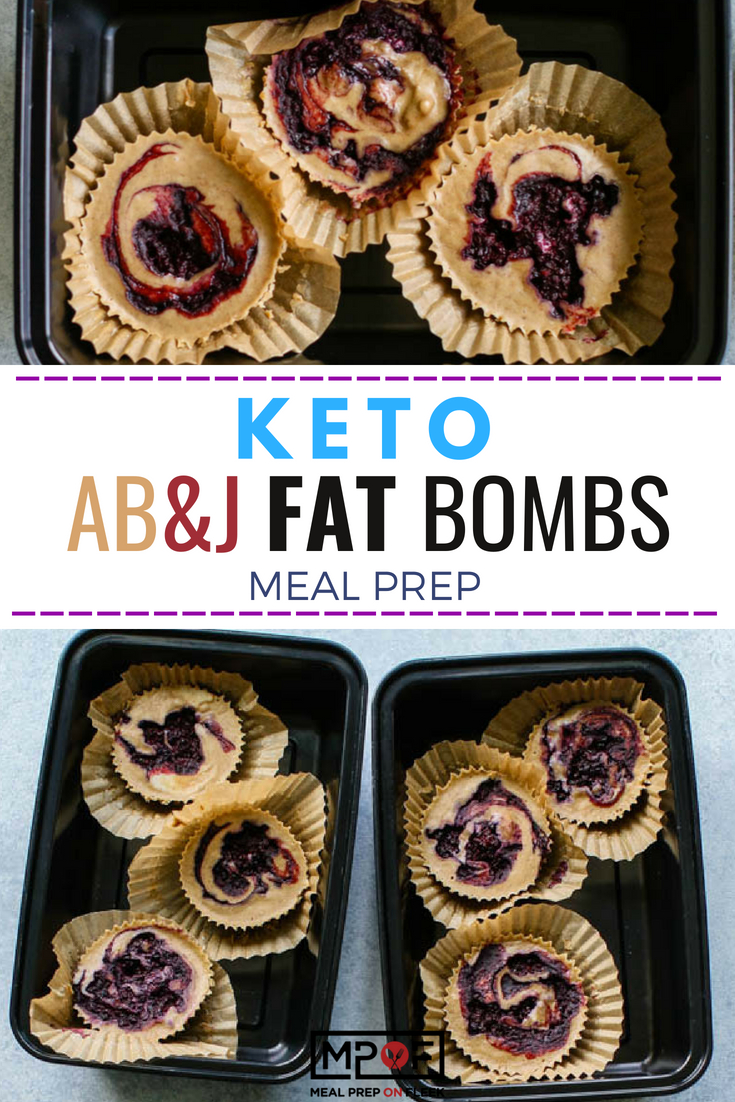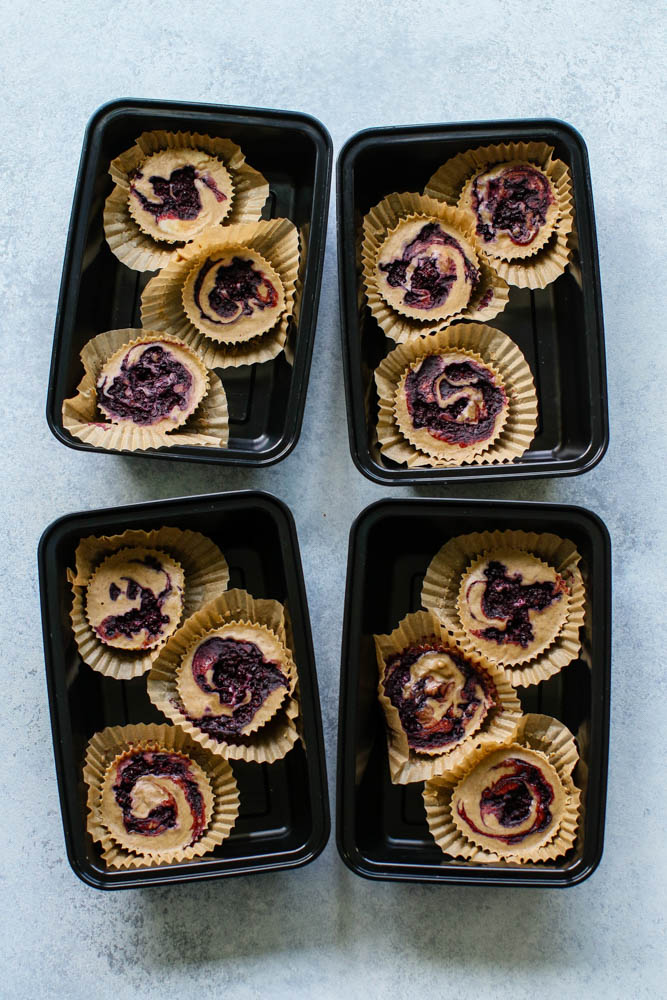 Ingredients
3/4

cup

frozen blackberries

or berries of choice

1-2

tbsp

Water

3/4

cup

Almond Butter

no sugar added

3/4

cup

Coconut Oil

1-2

tbs

sweetener

optional
Instructions
Line a muffin pan with 12 parchment paper liners and set aside.

In a medium saucepan over medium heat, combine the frozen blackberries and water. Bring to a boil and the reduce the heat and simmer 5 minutes. Mash the berries with a fork.

In a large saucepan, combine the almond butter and coconut oil over medium heat, whisking until melted. Add optional sweetener, if desired.

Divide the melted almond butter mixture among the 12 cups then add ~1 TBS of blackberry mixture and swirl with a toothpick.

Refrigerate until firm and store in the refrigerator until serving.
Notes
Nutrition per serving:
3.6g Protein | 3.9g Carbs | 23g Fat | 2.5g Fiber | 229 Calories
Nutrition
Serving:
1
cup
|
Calories:
229
kcal
|
Carbohydrates:
3.9
g
|
Protein:
3.6
g
|
Fat:
23
g
|
Fiber:
2.5
g