Time to spring clean your diet! No, we aren't necessarily talking about a detox per se, but a reboot, maybe?
Many cultures around the world engage in some form of annual spring cleaning. It makes sense. After a longer colder season of being indoors, we are looking for some renewal, a rebirth, a reawakening of sorts. Often, after the cleaning process is complete, a celebratory meal or a period of lighter, healthier, meals will follow.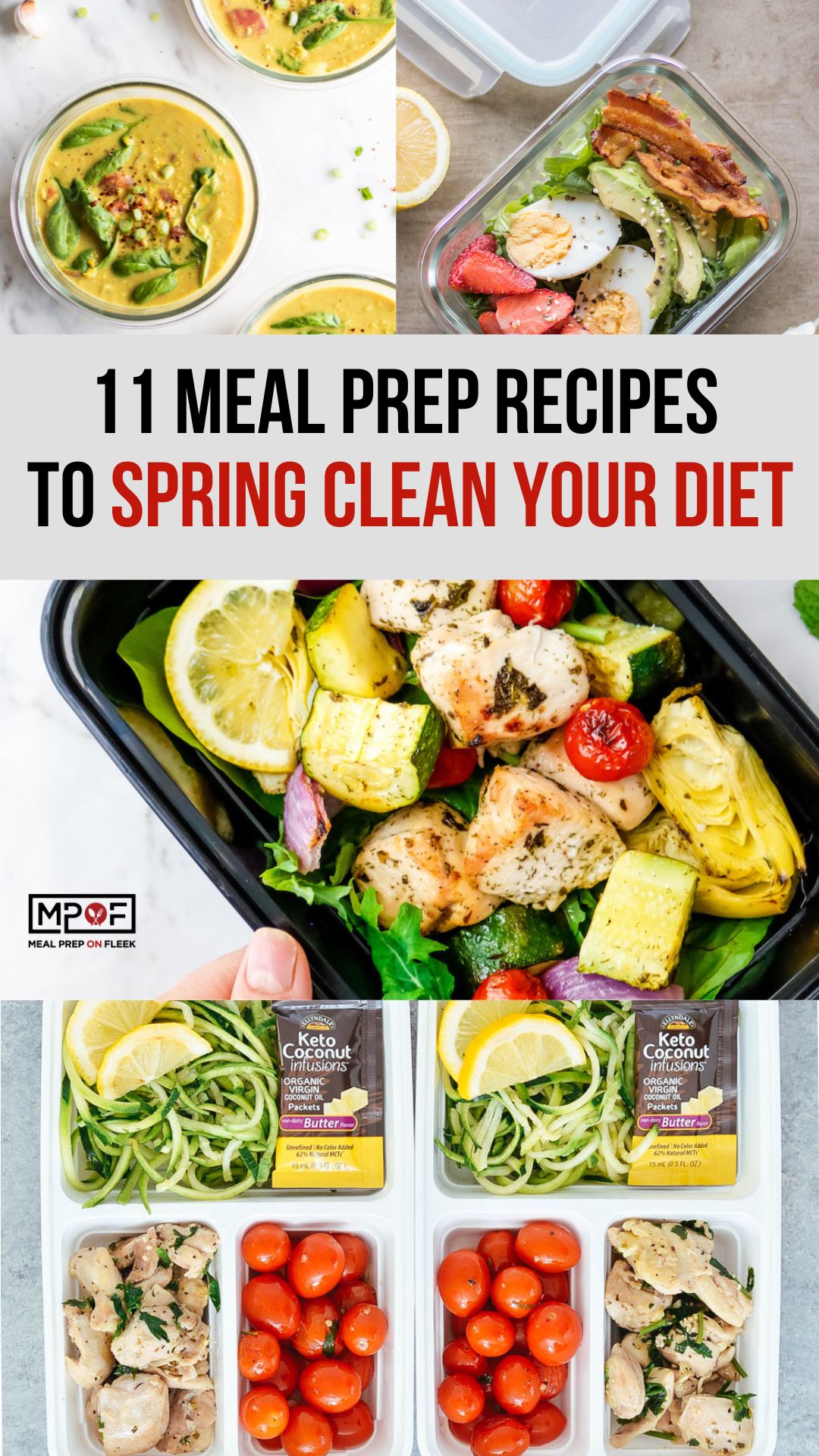 In honor of such a universal seasonal practice, we put together our 11 favorite Spring Cleaning meal prep recipes that will inspire newness and leave you with that proverbial spring in your step (We know, we know, bad pun!). Prep these meals to spring clean your diet, while you are working hard to spring clean your house!
Golden lentil soup is aesthetically pleasing all around! This delicious soup invites a warm and bright atmosphere, and is one of our favorites.
(Carbs: 29g - Protein: 9g - Fat: 13g)
Slow-cooking lentil soup fills a home with the comforting aroma of fragrant spices. Put this soup on in the morning to enjoy after a long day of cleaning.
(Carbs: 49g - Protein: 15g - Fat: 2g)
Light tasting, but filling, this avocado egg salad provides important nutrients along with a great taste. Plus it's a colorful snack break!
(Carbs: 23g - Protein: 20g - Fat: 61g)
This might be the best salad you'll ever eat for breakfast. Or during spring cleaning. Crisp, peppery, nutrient-dense, deliciousness in every bite.
(Carbs: 23g - Protein: 20g - Fat: 61g)
These vitamin-rich spring rolls are full of raw veggies like watercress, protein-rich tofu and a creamy peanut sauce for a refreshing dish. You'll be happy to spring clean your diet with these flavors!
(Carbs: 60g - Protein: 19g - Fat: 23g)
Loaded with good fats and fiber, this quick skillet dish is flavorful and healthy with much-needed zest to brighten your day.
(Carbs: 7g - Protein: 25g - Fat: 9g)
Tangy lemon and bright herbs like dill and fresh mint, antioxidant-rich, and packed with protein, this dish is great to spring clean your lunch, and for a winner-winner chicken dinner!
(Carbs: 31g - Protein: 33g - Fat: 21g)
Hollowed zucchini boats filled with a flavorful mixture of ground beef, beans and spices! Try this lighter take on Mexican food.
(Carbs: 22g - Protein: 38g - Fat: 20g)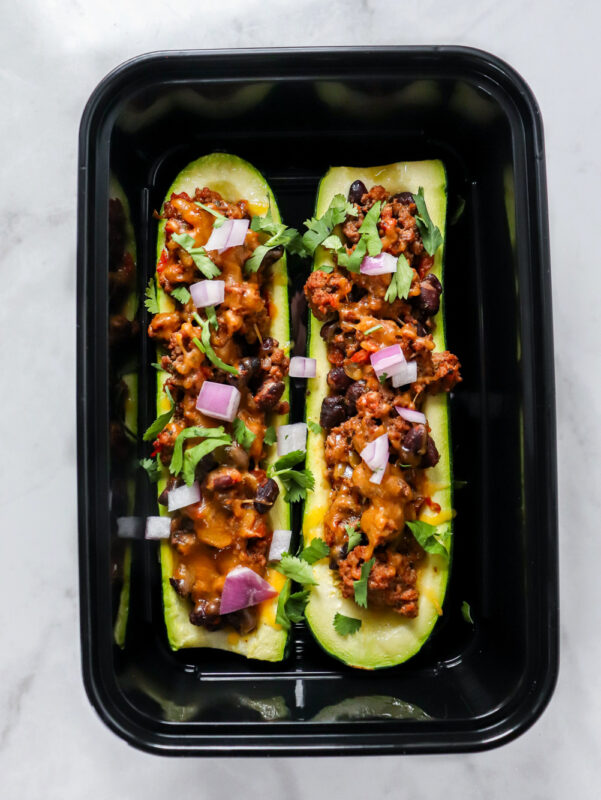 This crunchy Asian-inspired buddha bowl is full of protein from shredded chicken breast. The dressing is tart and nutty with sesame oil and creamy peanut butter.
(Carbs: 31g - Protein: 25g - Fat: 21g)
A great cost-saving poke bowl, filled with flavor and protein! You won't need to order it anymore, since this is so quick and easy to make!
(Carbs: 7g - Protein: 27g - Fat: 7g)
This dish is packed with flavor and comes together in less than 20 minutes in one pan (hello, fewer dishes!) Plus, it caters to low-carb, high protein, and no gluten dietary needs.
(Carbs: 14g - Protein: 22g - Fat: 35g)
How are you celebrating spring with food, exercise, or cleaning? Or all of the above? Tell us in the comments!