Have you heard that eating healthy snacks and small meals frequently throughout the day is a one of the keys to weight loss?
One common notion is that eating smaller meals, more frequently, boosts metabolism… well, let me stop you right there, because that statement is just not true.
There is no solid evidence stating that eating many small meals throughout the day boosts metabolism, however, this eating strategy does have other benefits, especially for people who are trying to lose weight, manage high cholesterol, or diabetes.
So, what's the real reason for eating smaller meal throughout the day you ask?
Eating frequently throughout the day is great for your body because:
It reduces the strain on your pancreas, preventing a large insulin response (read more about insulin and weight here)
It decreases the chance that you will overindulge at your next meal
It can prevent excessive night-time snacking (we've all been there)
It prevents you from feeling deprived
Snacking is another opportunity to add in extra nutrients to fuel your body
It keeps your energy levels up – so you actually do have energy for physical activity after work!
With this little nugget of information, now we have to make sure that our "small meals" are efficient and that you're eating for a reason. Small meals and healthy snacks should have the right balance of macro nutrients to provide us with fuel and satiety, without leading to an energy 'crash' and more cravings an hour later.
That's great and all but…
It's going to take like 30 minutes to make a meal that I'm going to devour in like .5 seconds. Aint nobody got time for that!
Okay, we get it – this is why you're going to thank us in the comments for this post! 🙂
Here are some easy-to-make, satisfying snacks that you can bring with you to school/work/life. These healthy snacks are hunger-cutting, nutritionally-balanced and overall pretty awesome.
Healthy Snacks that Burn Fat
Cottage Cheese or Greek Yogurt with Fruit
A great source of lean protein that is satiating and is neutral in flavor that it acts as a vessel for nature's candy: fruit. Go for lower-sugar fruits such as berries or apples, which also pack a fiber punch! Try to avoid the fruit filled and sweetened versions and simply add a bit of natural sweetness to it, perhaps a teaspoon of honey or some stevia, if the fruit is not enough for you.
Veggies and Hummus
Fiber galore! Hunger has no chance with the fiber and the protein hit from this delicious snack. Not only is it filling but its also quick to put together and run out the door if you are short on time. If you have 5-10 minutes to spare, whiz up your own hummus simply by combining a can of chickpeas, your favorite spices and a touch of olive oil to get it running. Customize it by adding ingredients like herbs, roasted red peppers, roasted garlic or an Italian classic, sun dried tomato. If you need to pick one up, watch the sodium levels, as many brands tend to add a lot of unnecessary sodium and keep the ingredient list short.
Turkey Roll Ups
Easy to throw together, a great source of protein and a dose of vegetables make this snack a wonderful go-to when you are in a rush. Better yet, for all the parents out there, kids also love this fun snack! For the meat, avoid the heavily processed and smoked deli meats and go for the lean, preservative-free and all natural roasted meat sources.
Lettuce Boats
Lettuce makes a great vessel for a number of toppings! Grab a can of tuna, some avocado and a few romaine leaves and voila, tuna salad boats. Have leftover chicken from last night's dinner? Throw that in your 'boat' and you have an easy, handheld snack that is perfect to hold you over until you eat your next meal. Don't let this beautiful photo make you think it's hard!
Smoothies
Got a few minutes in the morning or have a breakfast smoothie for breakfast? Make a bit extra so that you can have a cup when your tummy starts to grumble during that mid-afternoon slump. Just ensure your smoothie has lots of hunger-fighting ingredients including a source of fat, like nut butter or maybe coconut oil, protein, which could come from unsweetened greek yogurt or your favorite protein powder, and fiber, like greens, chia or flax meal.
Energy Balls
These energy balls are a great snack to make for your kids and the adults in your life! There are many different variations of this snack – with my favorite being with almond butter, oats and apples. A few of these in the afternoon helps me deal with that mid-afternoon slump like a champ! You literally need only 10 minutes to make these – no baking involved! Just simply mix the ingredients together, roll and enjoy!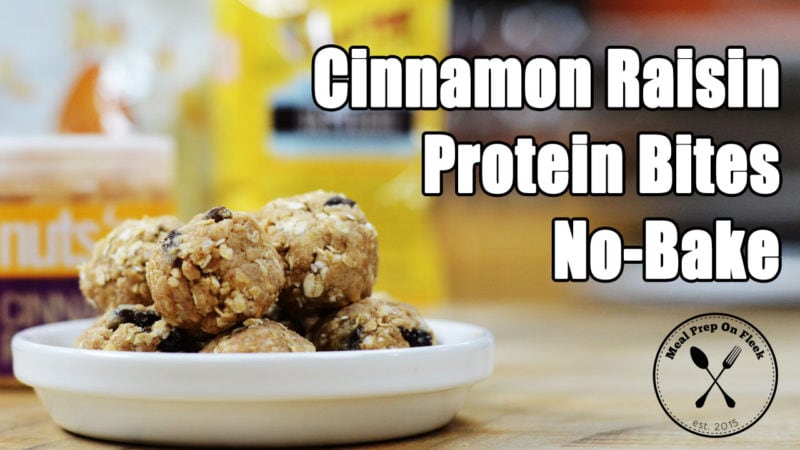 Roasted Chickpeas
Don't have time to roast your own? Then grab a pre-portioned bag at the grocery store. These are quite popular these days and come in a variety of different flavors. Kids love them because they are crunchy and can be eaten with their fingers while you will love them because they are filled with fiber, protein and are allergy friendly.
Kale Chips
A bit on the pricier side but this crunchy snack has certainly caught the attention of many people. It's a great way to get some dark leafy greens into not only your diet, but your kids too if you have them and they come in a variety of flavors. Be mindful of the sodium content, but otherwise, snack away!
Fruit and Nut Butter
Stores often carry single serving packets of nut butter that are perfect for grabbing on the go. You get some great fiber and vitamins from the fruit, which apples go great with nut butters like peanut and almond, and a good dose of filling, healthy fats from the butter. Ensure you are grabbing natural nut butters and not the processed kinds that contain hydrogenated oils, sugars and chemicals.
Snack ideas by Chelsea Cross, BASc(C)
Contributing writer Nicole Osinga
---
Pin this for Later: