Do you love sweet potatoes? Sweet potatoes are bright, beautiful, and delicious. They're a versatile root vegetable that can be enjoyed at any time of the day with meals or as a snack. Make them sweet by adding cinnamon and sugar or make them savory by adding salt and earthy herbs like rosemary. Sweet potatoes are also rich in nutrition. they are packed with fiber, potassium, vitamins, and other essential nutrients. If sweet potatoes are a staple in your household, then read on! We wrote this sweet potato meal prep idea for you. Crockpot Sweet Potatoes is more of a meal prep idea inside of a meal prep idea because you're prepping the sweet potatoes for future use with other meals. This meal prep idea will save you time and money in the long run.
How long will Crockpot Sweet Potatoes last for?
Crockpot Sweet Potatoes last for 3-5 days in the refrigerator. Store them in an airtight container within 2 hours after cooking. You may want to cut them up after cooling so they fit in the container.
Can Crockpot Sweet Potatoes be frozen?
Absolutely! It's best to freeze your Crockpot Sweet Potatoes for long-lasting freshness. Store your sweet potatoes in airtight containers or heavy-duty freezer bags. They will last for up to 6 months in the freezer.
This easy method for prepping a large batch of sweet potatoes will make meal prepping a breeze. All you need are sweet potatoes and a crockpot to cook up a batch of tender spuds ready to stuff, mash and serve with anything your appetite desires.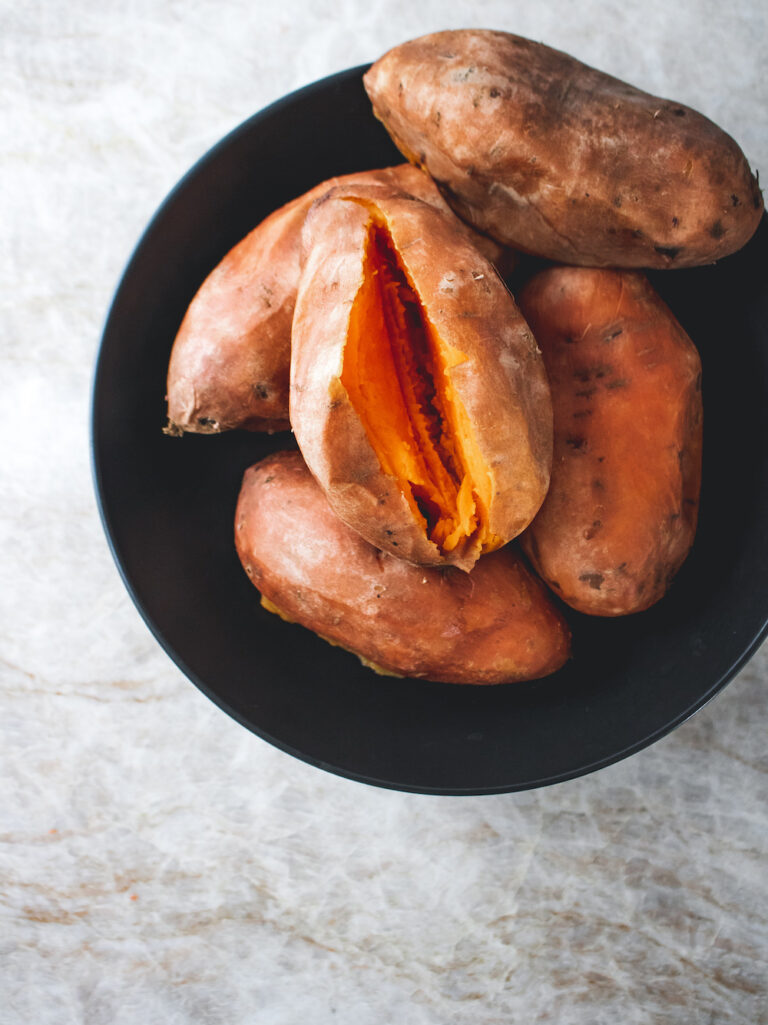 Crockpot Sweet Potatoes Ingredients: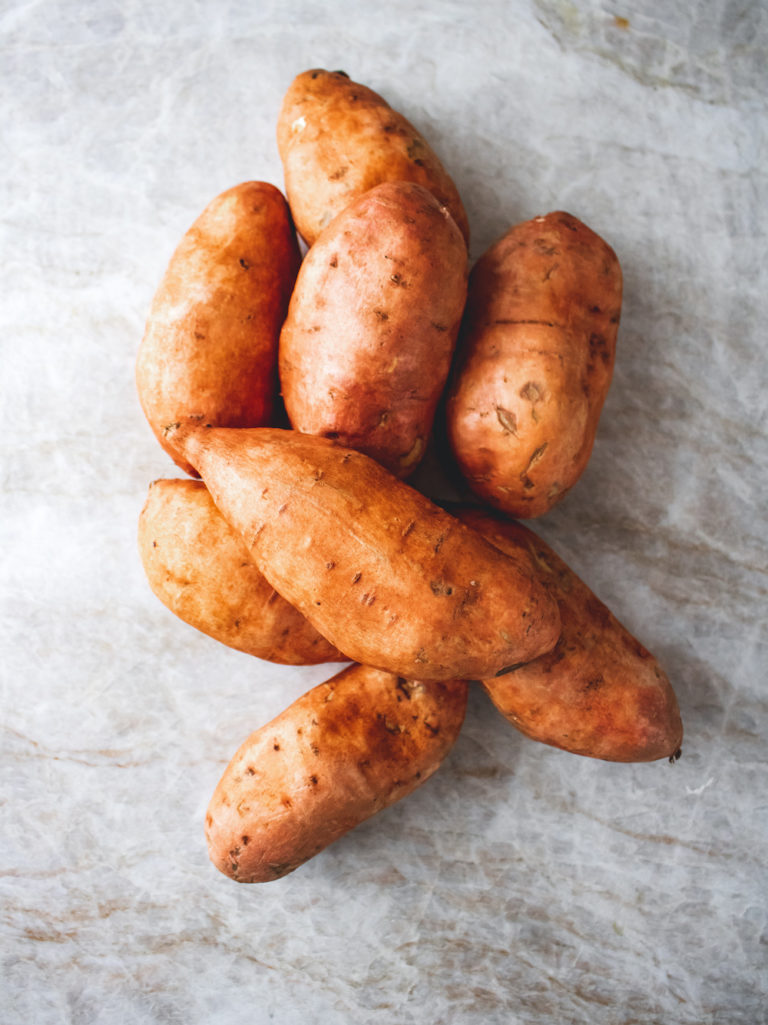 How do you make Crockpot Sweet Potatoes?
Making Crockpot Sweet Potatoes is super easy because the crockpot cooks them for you while you go about your day. Then you come home to cooked sweet potatoes for you to enjoy immediately or later.
All you do is rinse and scrub the potatoes, place them in the crockpot, and cook them for 4 to 8 hours. Cook them on high for 4 hours or on low for 8 hours. Use tongs to remove the sweet potatoes from the crockpot and wait at least 5 minutes for them to cool before using them. You can't get simpler than that!
How to portion Crockpot Sweet Potatoes?
You can wrap them individually in aluminum foil and store them in containers or freezer bags.
More Sweet Potato meal prep recipes:
So now that you have cooked sweet potatoes, it's time to use them! Crockpot Sweet Potatoes are perfect for stuffing or mashing. Try one or a few of our many stuffed sweet potato meal prep ideas.
BBQ Pulled Chicken Stuffed Sweet Potatoes
Southwestern Stuffed Sweet Potatoes
Buffalo Chicken Stuffed Sweet Potato Skins
Quinoa Stuffed Sweet Potato Meal Prep – 3 Ways!
Scrambled Egg Stuffed Sweet Potato Meal Prep
Other tips for making Crockpot Sweet Potatoes:
Add flavors to your sweet potatoes before and after cooking. Rub with olive oil before and sprinkle with sea salt or other seasonings after. 
If you freeze your crockpot sweet potatoes, squeeze lemon juice in them to prevent discoloration. You'll also add a nice zesty flavor to them. 

To reheat frozen sweet potatoes, wrap them in new aluminum foil and place them in the oven at 350 degrees for 25 to 35 minutes. 

If you plan on mashing your sweet potatoes later, remove the skin ahead of time after cooking and cooling.