Bacon is 1000 percent amazing and that's just a fact. It only makes sense that bacon meal preps need to be part of the weekly lineup. If you're calculating macros, in order to ensure bacon is in your meal prep, here are some nutrition facts about bacon.
Bacon Nutrition Facts
based on Wright Brand - Thick-Cut Bacon
Nutrition Facts
Bacon
Amount Per Serving (1 pan-fried slice)
Calories 80
Calories from Fat 63
% Daily Value*
Fat 7g11%
Cholesterol 15mg5%
Sodium 250mg11%
Protein 5g10%
* Percent Daily Values are based on a 2000 calorie diet.
I broke these recipes down by meal, so here are my top 5 meal prep recipes with bacon for Breakfast, Lunch, and Dinner. That's because bacon makes everything BETTER!
5 Bacon Meal Prep Ideas: Breakfast
Bacon Wrapped Omelets
Protein 15 grams - Carbohydrates 17 grams - Fat 26 grams
Bacon Wrapped Asparagus Breakfast Bowls
Protein 16 grams - Carbohydrates 4 grams - Fat 19 grams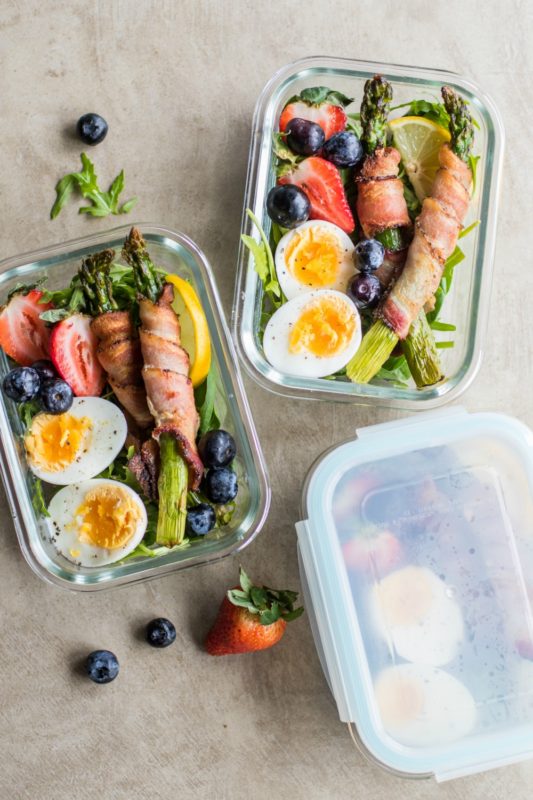 Loaded Sausage and Bacon Breakfast Casserole
Protein 19 grams - Carbohydrates 46 grams - Fat 27 grams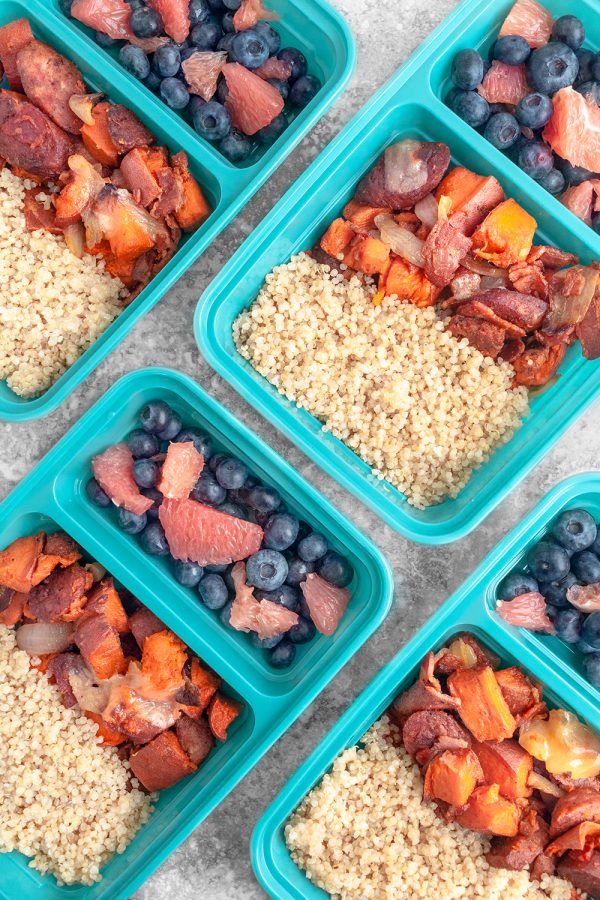 Savory Waffles with Kale and Bacon
Protein 13 grams - Carbohydrates 17 grams - Fat 32 grams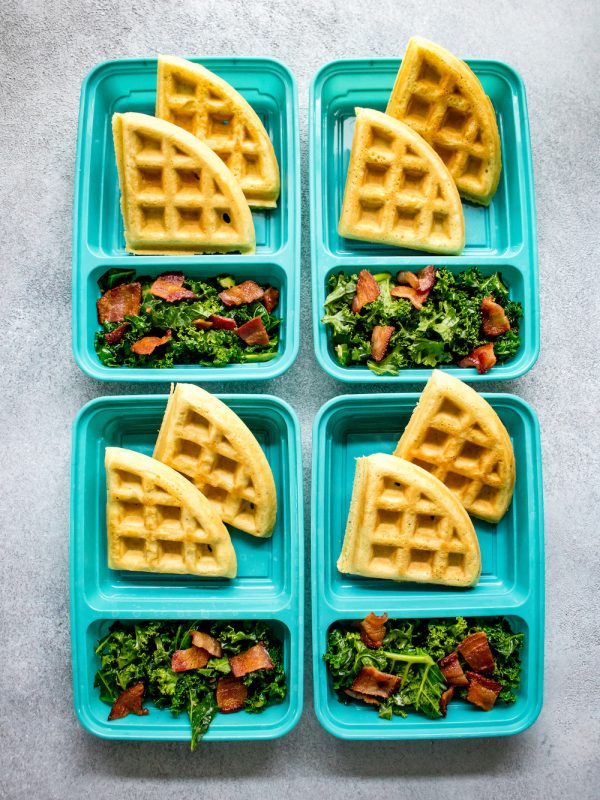 Bacon Strawberry Breakfast Salad
Protein 17 grams - Carbohydrates 16 grams - Fat 36 grams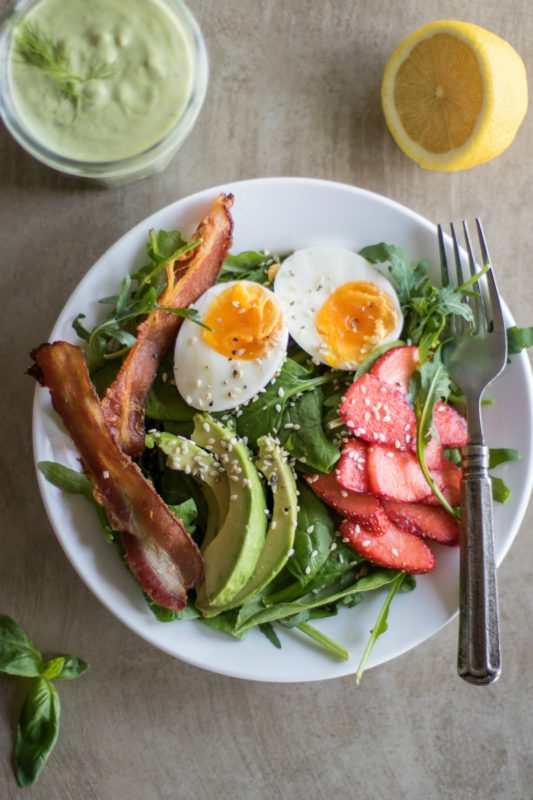 5 Bacon Meal Prep Ideas : Lunch
Bacon Ranch Chicken and Veggies
Protein 22 grams - Carbohydrates 49 grams - Fat 27 grams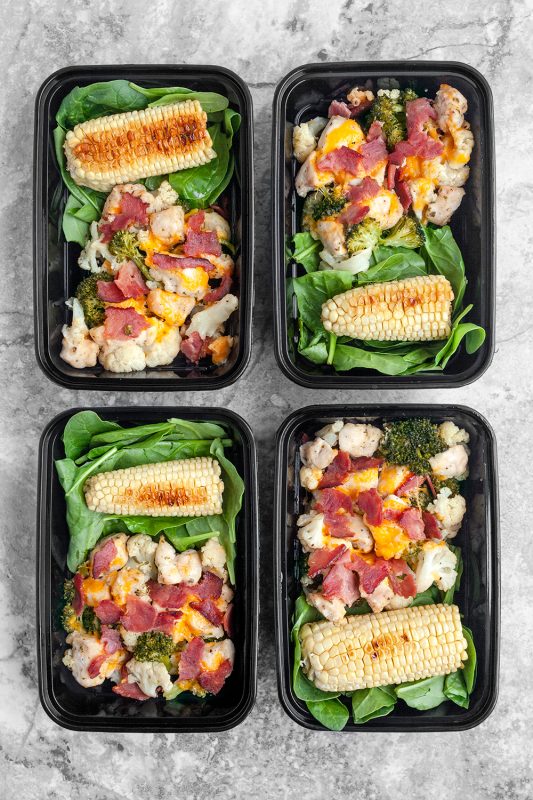 Bacon Wrapped Potato Wedges
Protein 5 grams - Carbohydrates 20 grams - Fat 23 grams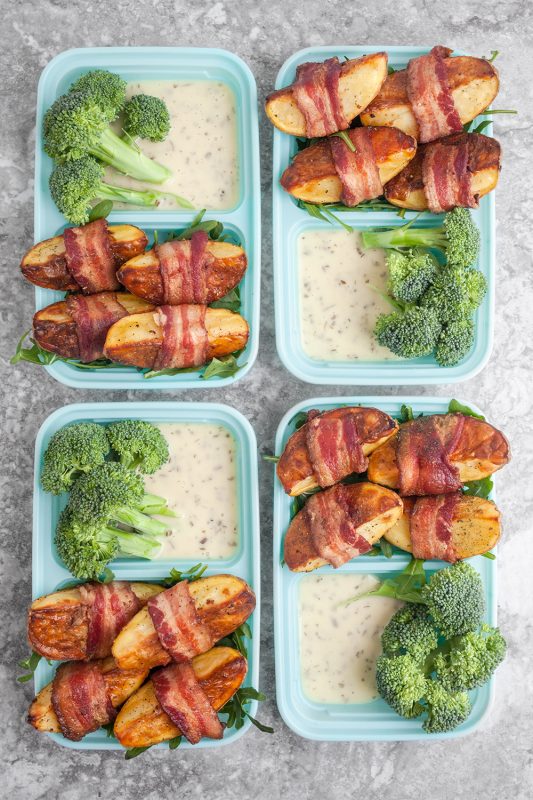 Bacon Cauliflower Soup
Protein 15 grams - Carbohydrates 15 grams - Fat 8 grams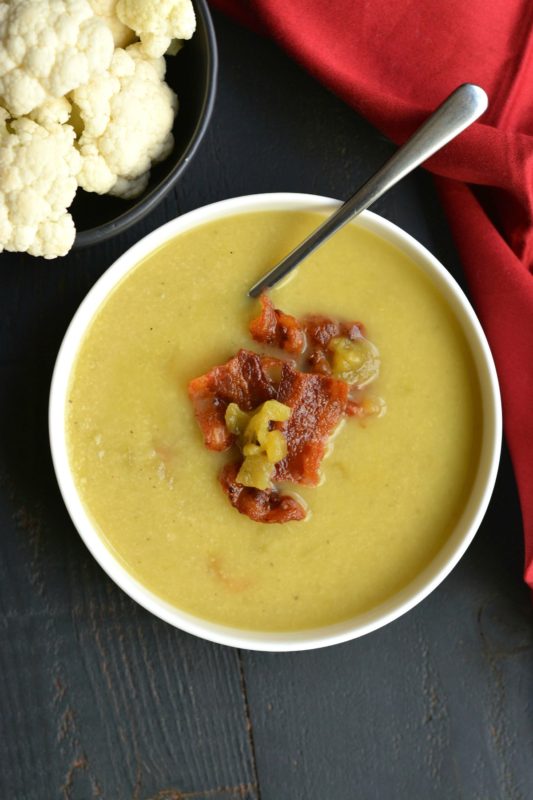 Bacon Sausage Meatballs
Protein 12 grams - Carbohydrates 2 grams - Fat 7 grams
Bacon, Chicken, Tomato Stuffed Avocado
Protein 4 grams - Carbohydrates 2 grams - Fat 28 grams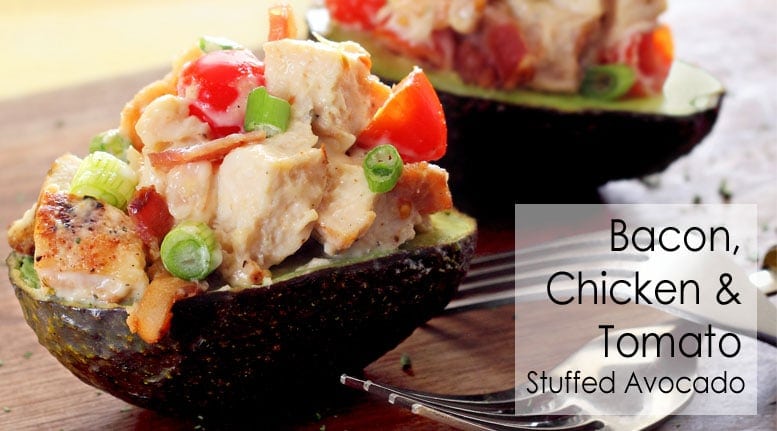 5 Bacon Meal Prep Ideas: Dinner
Bacon Wrapped Chicken
Protein 35 grams - Carbohydrates 35 grams - Fat 19 grams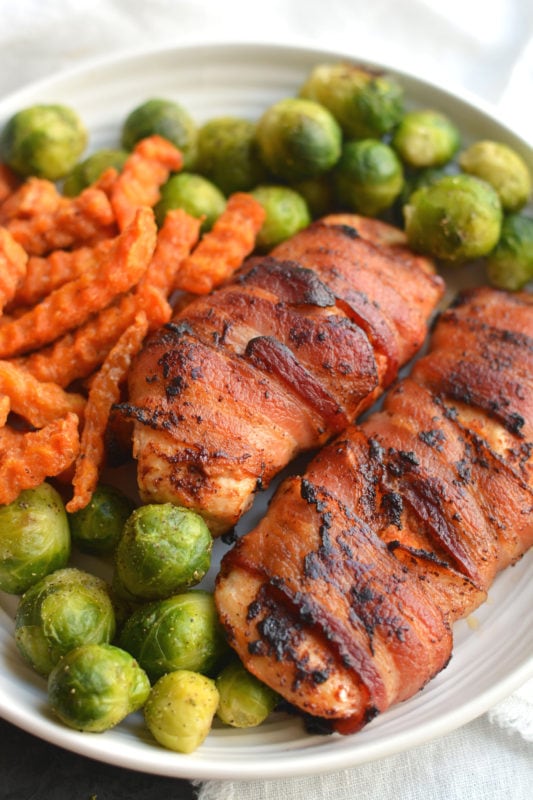 Chicken Bacon Ranch
Protein 43 grams - Carbohydrates 30 grams - Fat 22 grams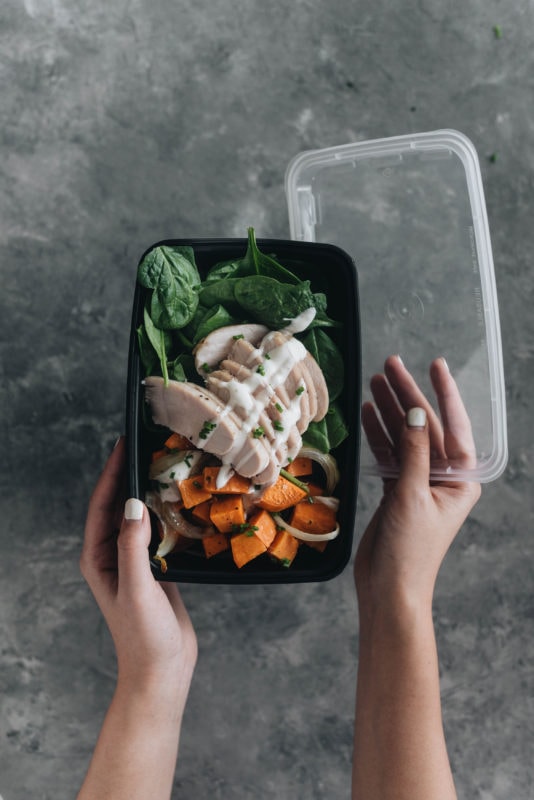 Cod with Bacon & Balsamic Tomatoes
Protein 26 grams - Carbohydrates 5 grams - Fat 6 grams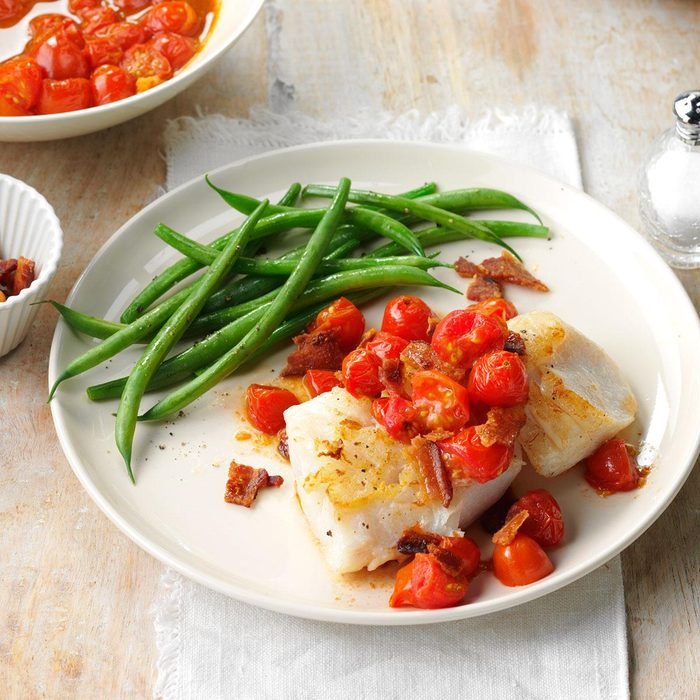 Grilled Steak and Bacon Pinwheels
Protein 26 grams - Carbohydrates 1 gram - Fat 12 grams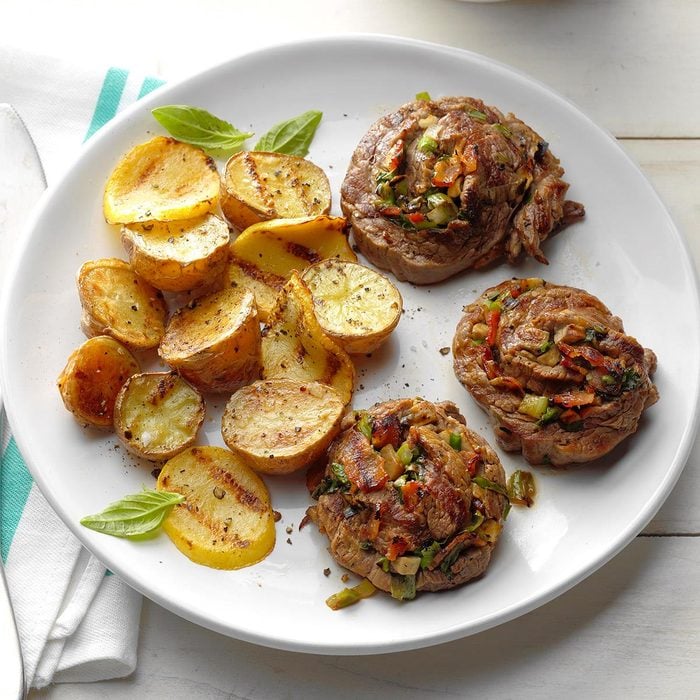 Air Fryer Brussel Sprouts with Bacon
Protein 15 grams - Carbohydrates 11 gram - Fat 12 grams