Meal Prep on Fleek – Easy Recipes for Busy People
When it comes to healthy eating, planning ahead is the key to success and Meal Prep on Fleek is the best resource for healthy, simple, and affordable recipes. We have seen so many lives transformed by meal prepping and firmly believe that the key to a healthful life starts in the kitchen. Having healthy meal ideas on hand is easy with Meal Prep on Fleek and we are always here to answer your questions and give you feedback.
MealPrepOnFleek is a premier food and meal planning resource, changing lives one meal at a time. We craft healthy, simple, and affordable meal inspiration for people who don't have hours to cook dinner.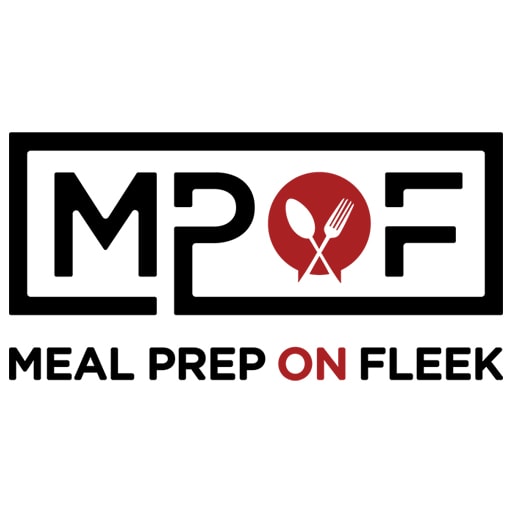 Planning ahead and Food Prepping Impacts:
Finances
Time Management
Dietary Concerns
Weight Management / Body Image
Strength and Conditioning
Sleep
and more…
Join us on this journey to inspire people to live a healthful life by following us on Instagram and sharing our profile with 5 of your friends now. Building a network of people to help support and share ideas is key! Here are some additional resources to get you started:
For Meal Prepping Tips and Tools – CLICK HERE
For Recipes – CLICK HERE
For Nutritional Facts and Graphics – CLICK HERE
To Join our Private Facebook Group – CLICK HERE
Calculate your Macros with our Macro Calculator – CLICK HERE
Meal Prep Recipe Videos – CLICK HERE
…Is the day that meal preppers around the globe are sharing and inspiring others to lead a healthier lifestyle. Our Instagram account is for more than beautiful photos of pre-portioned meals! MPM is a day that embodies a lifestyle around saving time, saving money, eating with a purpose, and hacking life.
Are you are looking for meal planning ideas or delicious snack recipes? Then you have come to the right place. Healthy lunch? No problem, check out 25 Healthy Lunches For People who Hate Salads: