Gluten-free Thai Peanut Stir Fry Meal Prep is made with lean beef, broccoli, and peppers tossed with a Thai peanut sauce and served over brown rice.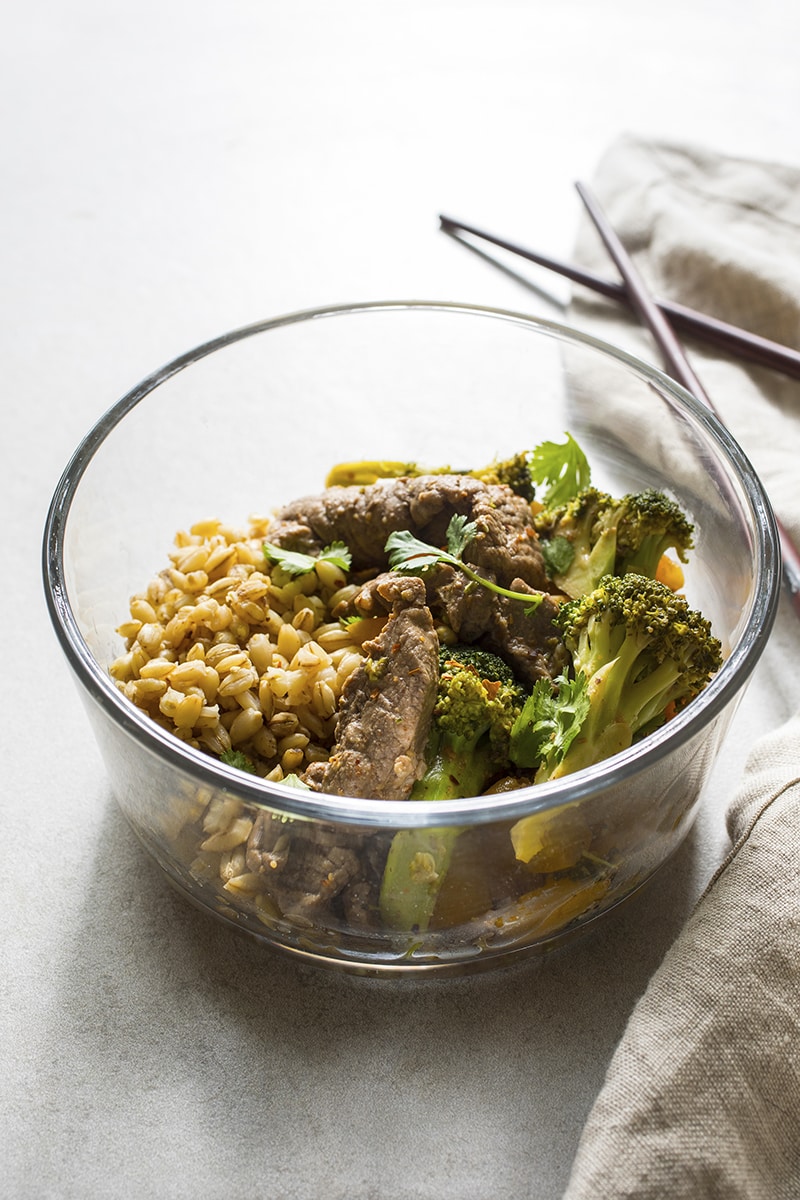 Peanut butter is one of the best pantry staples and it comes in handy for this easy meal prep recipe. This recipe isn't tough to execute at all. With a few more pantry staples in addition to the beloved peanut butter, you can make this takeout-worthy dish at home, without the expense (and extra unknown ingredients) from takeout food.
Gluten-Free Thai Peanut Stir Fry Meal Prep Ingredients
1 cup cooked brown rice
1 lb lean beef, cubed or pre-sliced for stir fry
3 cups broccoli, roughly chopped
1 bell pepper
1 clove garlic
3 tablespoon Bragg's liquid aminos or coconut aminos
... Unlock the recipe below for full ingredients list, instructions, and macros.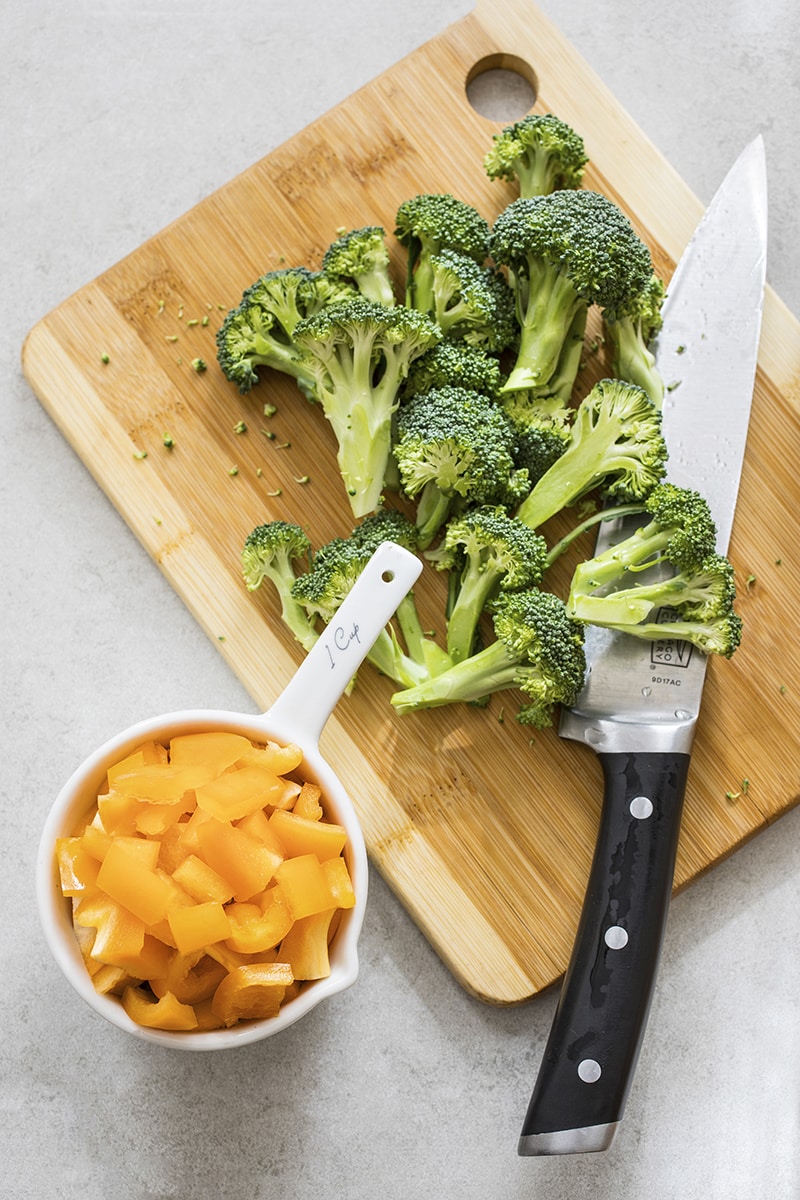 How to Make Gluten-Free Thai Peanut Stir Fry Meal Prep
This dish starts with some sesame oil in a pan, with some garlic. Cook the beef in the sesame oil and garlic, and then set aside. Then, add the broccoli and bell pepper and saute until tender. The sauce is easy, too. In a small bowl, just whisk together the liquid aminos, peanut butter, rice wine vinegar, and lime juice. Add it to the pan with the beef and veggies and stir together until it's combined and heated through.
Never worked with liquid aminos before? It's a great soy sauce substitute for those who can't have gluten, or if you just want to avoid soy.
How to Serve Thai Peanut Stir Fry
This is a one-bowl kind of meal, to serve right with the rice. We like adding a little extra heat with the chili flakes and cilantro is always welcome as a garnish in a Thai stir fry. You can also garnish it with some chopped peanuts, which would taste great. (Toast them beforehand in a dry skillet until fragrant for extra peanutty goodness).
How to Store Gluten-Free Thai Peanut Stir Fry
Once you've made this meal you can of course eat it right away (yum!) and serve to your family, or you can prep it for the week. To reheat, turn it all out onto a skillet with a tiny bit of sesame oil over medium heat, and stir to combine. It should reheat really easily this way, without the danger of the microwave drying out the rice. A microwave will work but it runs the risk of making the protein a little rubbery and drying out the rice, although you can always add some liquid to the rice and reheat that separately in the microwave if you like.
Feel free to freeze this entire dish. You'd be surprised by how well rice does in the freezer. You can take the whole thing right from the freezer and dump it into a hot skillet with a little oil and in minutes you've got a brand-new meal waiting for you. Or, of course, microwave it or defrost in the fridge overnight and then reheat it in a skillet.
Substitutions and Alterations
Other veggies besides broccoli can be used here. We like cauliflower with this Thai peanut beef stir-fry, and extra bell peppers wouldn't hurt, either.
Skip the peanut butter and use almond butter, cashew butter, or a seed butter if desired.
Use chicken instead of beef, or tofu if you want to make this dish vegan.
Use white rice or cauliflower rice instead.
Tip
To make more servings or servings with more veggies, double the peppers and broccoli in this recipe. (Note: Your macros will be different if you do this.)
Prep the rice ahead of time and pull it out to come to room temperature from the fridge when you start cooking this stir fry. Then, toss the rice into the pan at the end of cooking along with everything else to warm it up, without drying it out.
READ MORE: All Thai, All the Time with Thai Chicken Tenders with Creamy Almond Dipping Sauce and Thai Basil Chicken Meal Prep!