Meal kits, food storage containers, pantry organizers, ingredient swaps, and more.
With the holidays, New Year's resolutions for a new-year and new-you, this is the best time to get everything you need for your meal prepping lifestyle. There are so many amazing products on the market today, and after some thought and value assessing, we came up with the perfect list of 13 incredibly useful products every meal prepper needs!
This batch of gifts for home cooks is great for the holiday season, but I'd love to remind you, that gifts are appropriate at all times of the year! Bookmark this post for future birthdays, anniversaries, mothers/fathers' day, siblings day, grandparents day, or the "just because" occasions to get the home cook in your life a memorable and practical gift.
Jump ahead to:
This post contains affiliate links. This doesn't affect the price of the items listed but allows us to earn commission on purchases. Thank you so much for supporting Meal Prep on Fleek!
The Best Gifts for Meal Preppers
Meal Kits:
FlexPro Meals - this is our go-to for getting meals delivered. You can read more about our FlexPro Meal Kit review HERE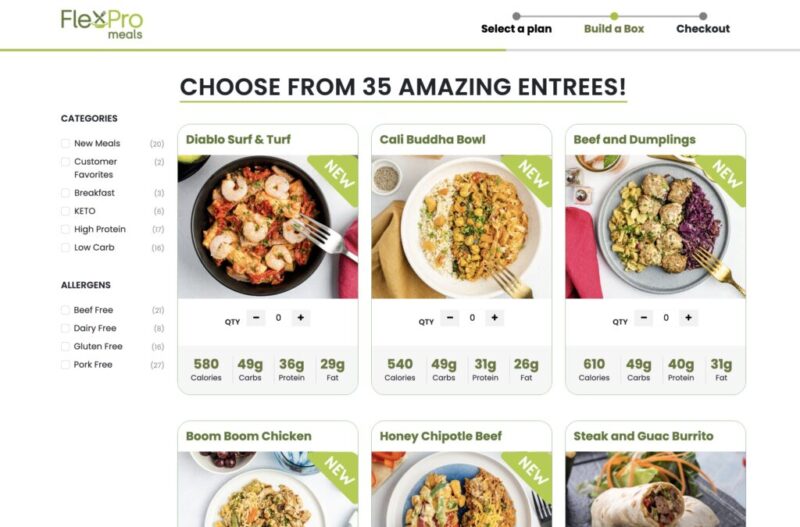 Ingredient / Pantry Swaps:
NOW Foods Organic Monk Fruit With Erythritol Powder, 1-to-1 Sugar Replacement.
With this natural sweetener sugar replacement you will be able to keep the sweet taste with none of the guilt or wasted diet efforts. Monk Fruit sweetener is great if you are looking to also reduce the many risks associated with consuming a lot of sugar and carbohydrates. Find meal prep recipes with this product HERE
Vanilla Monk Fruit Liquid (lots of recipes on MPOF with this).
This organic, all natural, castoreum-free, vanilla extract with monk fruit allows for pure vanilla flavor with less bitterness and no sugar or calories. At Meal Prep on Fleek, we have a growing number of recipes that use this amazing product.
For more Meal Prep Pantry Swaps, CLICK HERE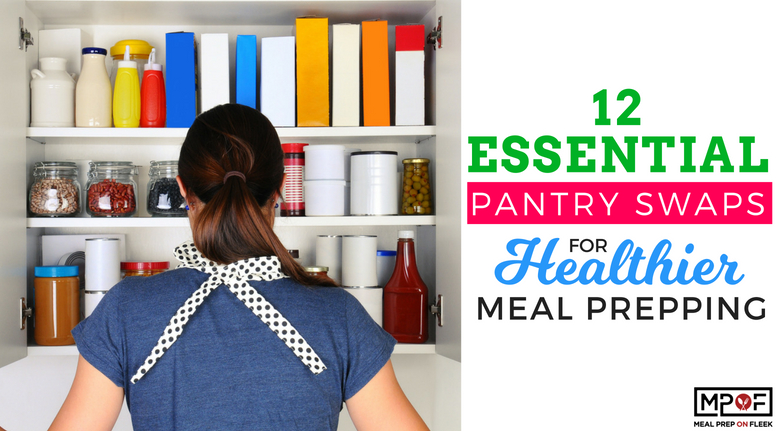 Cooking Appliances and Tools
Slow Cookers are one of the best time savers in the kitchen, whether meal prepping or making a meal for your return home later in the day. They help tenderize lower quality meats, maintain an even temperature, and create a small safe cooking environment while you are gone. This also makes meal prepping so much easier providing extra space for cooking, and helping to manage time.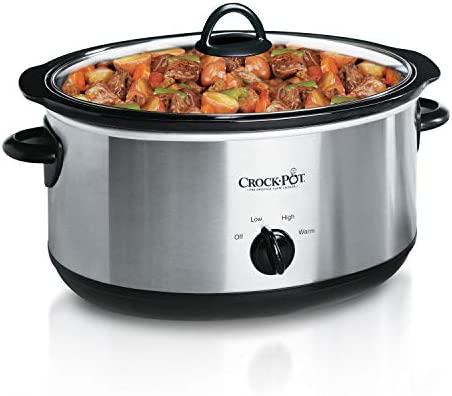 Pressure Cookers not only cook things much faster than they would have had they been boiled or cooked in the oven, but they also help with canning foods for meal preparation. Whether it is beans, lentils, stew, chili, or brown rice, the pressure cooker will cook what would have taken hours within minutes. This is a must-have for time saving and meal prepping.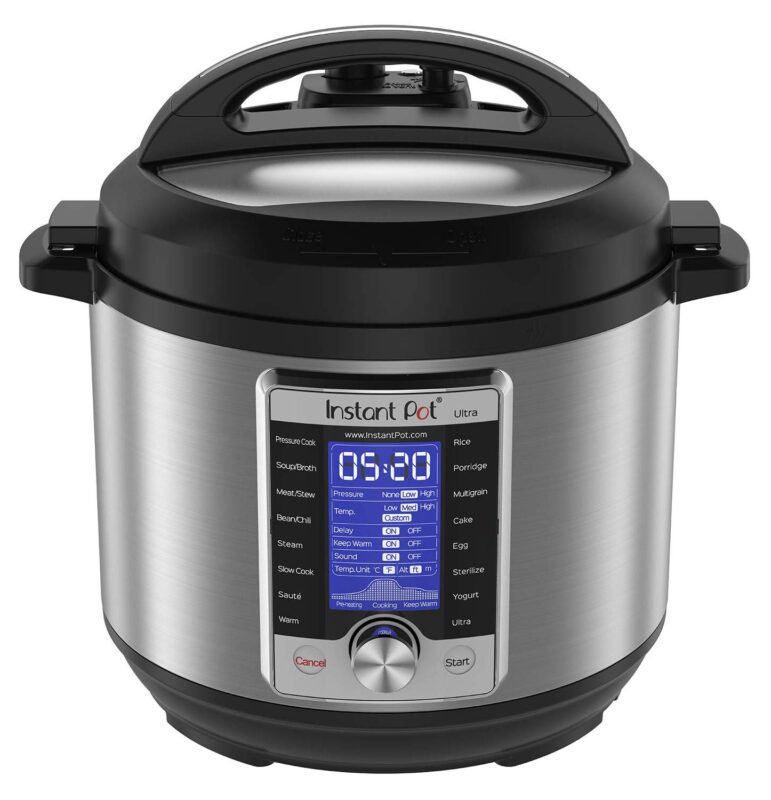 Air Fryers are among the top wish list products for so many people. These help making things crispy and seemingly fried, without the calories and health concerns that come with deep frying. Air fryers are perfect for those potatoes, vegetables, or even reheating precooked foods. If you are gong to warm up some previously fried food, such as fries or wings, the air fryer is the best solution to getting that crispness in minutes. This is far better than the microwave, and they take about the same amount of time.
Meat Thermometers are an overlooked item by the average home cook, but not for those serious about eating delicious meals and for those that care about what they eat. With a meat thermometer, you can know for certain what temperature you have cooked your meats, so you can stop overcooking and start enjoying the flavors. A meat thermometer is also good for feeling more confident in killing the bacteria in the food, meaning less chance for sickness. After comparing the traditional versus the digital, cost-wise it is better to go with a traditional meat thermometer.
Spiralizer Vegetable Slicers are such an amazing time and energy saving product. They make peeling, cutting, and spiraling vegetables fun and easy. If you want to make vegetable or potato chips, this tool can help. We also enjoy how easy they are to use and to clean.
Food Processors are an amazing kitchen tool for chopping, slicing, grinding, shredding, and pureeing. They even have various blade attachments that make them capable of kneading dough, whipping creams, and juicing.
Ninja Blender sets are phenomenal for meal prepping because they are quick, easy, and have special lids designed for their blending containers. So, instead of pouring out your sauce from the blender into a container, Ninja brand comes with smaller size blending container options with lids to keep fresh and pour from. Super easy to clean product.
Food Storage Containers
Glass Containers are fantastic for meal prepping. Obviously, we need containers for meal prepping, but why not the plastic containers we already have? Whether or not they are BPA-free, or microwave safe, etc., the plastic containers tend to stain far too easily. This allows us to take more pride in our food and its presentation. Additionally, it ensures less chance of, shall we say, "flavor crossover."
Read more about the Best Glass Meal Prep Containers here
Plastic Meal Prep Containers are fantastic for meal prepping. Read more about The Best Plastic Meal Prep containers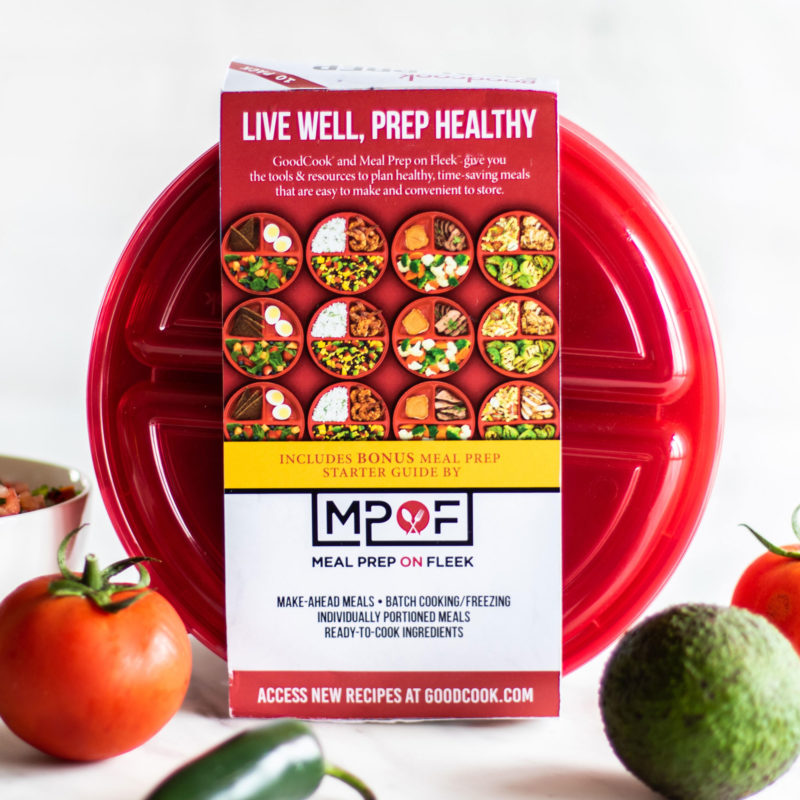 Supplements and Essential Oils
L-Glutamine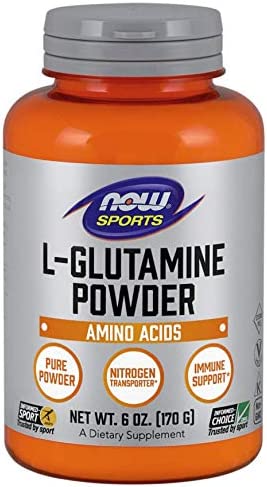 Glutamine is considered a "conditionally essential" amino acid, meaning that when your body is under an inordinate amount of stress, such as during strenuous exercise, it needs more glutamine than it can normally produce internally. Glutamine helps to maintain a positive nitrogen balance, referred to as an anabolic state, which is crucial for any active individual.* It also aids in the production of rapidly growing cells, such as immune system lymphocytes and intestinal cell enterocytes, which can help to off-set some of the stress from physical exertion.* Homeostasis is critical for overall fitness and glutamine helps to regulate the body's acid-alkaline balance, also known as the body pH.*
Physical exertion sets off a cascade of stress responses in the body that, if left unaddressed, can make it harder for you to recover and achieve the gains you're working towards. L-Glutamine not only can help to address the many different stressors that arise in physical exertion, but can also help in a variety of other ways.*
* These statements have not been evaluated by the Food and Drug Administration. This product is not intended to diagnose, treat, cure or prevent any disease.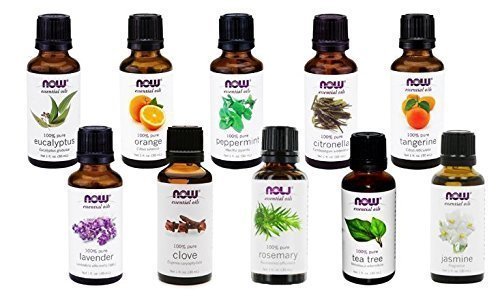 Essential Oils can aid in aromatherapy as well as added flavor and health benefits from consuming them in limited quantity. Some essential oils can relieve stress, provide natural relief for upset stomachs, reduce headaches, fight infection, and more.
That wraps up this year's Gift Guide for Meal Planning! If you have any suggestions you'd like to add, please leave us a comment and let us know what you found to be the most helpful in your meal prep journey.