Zoodle Meal Prep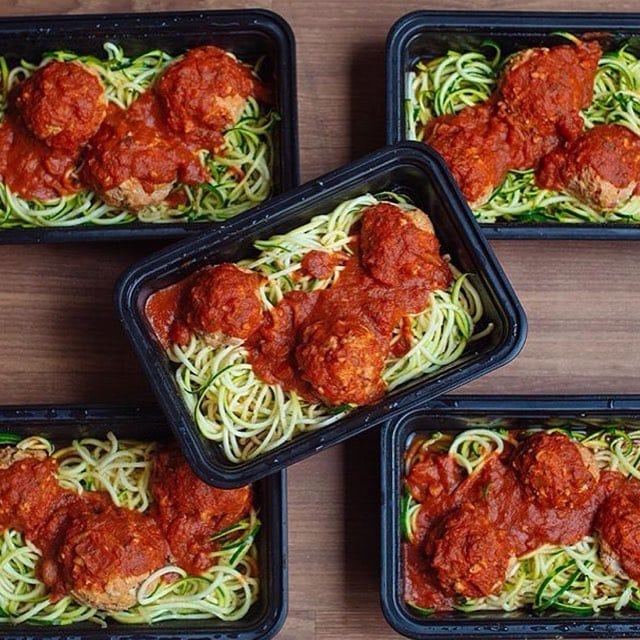 Who said you can't have pasta meal prep in the summer! #Zoodles for the win! ????????
_
Double tap for turkey meatballs over zoodles ???? This delicious combination is perfect for dinner or lunch ???? Full instructions on how to make meatballs below plus I included @21dayfix container info for any on that program ???????? Makes 4 servings, 3 medium meatballs per serving (about 1 red, ½ yellow, ¼ green per serving)
Ingredients:
1lb of ground turkey
1 teaspoon of Himalayan Salt (or sea salt)
1 teaspoon of paprika
everything spicy @flavorgod seasoning (to taste)
1 large egg, lightly beaten
½ – 1 cup diced white onion
1 can diced tomatoes
1 cup whole grain quick cooking oats
2 cloves of garlic, minced
1 tablespoon of dried parsley
Instructions:
Preheat oven to 400 degrees F.
Mix all ingredients in a bowl.
Spray baking sheet and roll into 18 balls.
Heat for 15-20 minutes or until meat is cooked through.
Serve over zoodles (made from @melissasproduce zucchinis) with organic marinara sauce. (1 green+ for noodles, ½ purple for marinara sauce).