Korean Beef Bowl Meal Prep Idea
This flavorful and easy Korean Beef Bowl recipe is a fast meal prep recipe that is made in 25 minutes and packs in 30g+ protein per serving.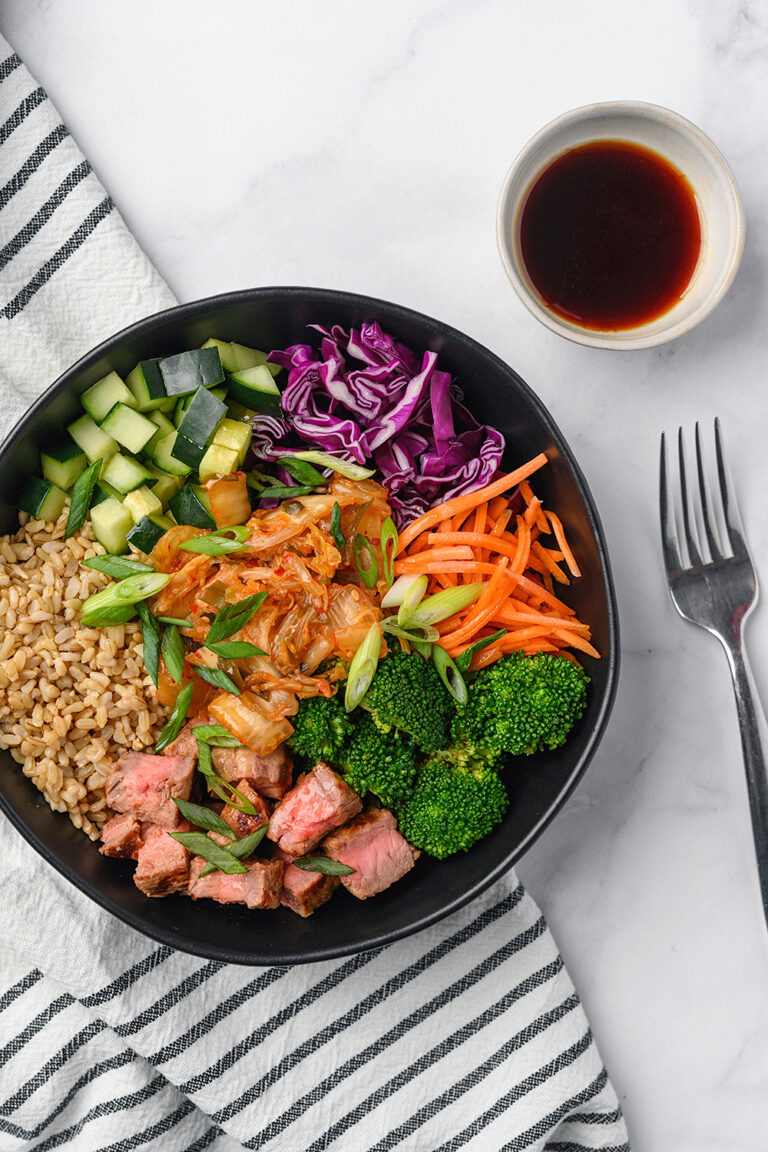 These Korean Beef bowls are made with lean Strip Steaks and include plenty of your favorite veggies and whole grains. Plus, they provide over 30g of protein per serving. They are guaranteed way to get you through your afternoon. Studies have shown that people who eat a higher-protein diet (about 30% of daily calories from protein) feel more satisfied. The higher protein helps curb cravings and prevent overeating. Research has also shown exercise is more effective for weight management when paired with a higher-protein diet. Beef provides the amino acids necessary for building and replenishing muscle.
A 3 oz. cooked serving of lean beef (about the size of a deck of cards) provides 10 essential nutrients and about half the Daily Value in protein for about 170 calories. This recipe uses the Strip Steak, a lean cut of beef, but did you know many of America's favorite cuts of beef are classified as "lean"? In addition to the Strip Steak, the Top Sirloin, Tenderloin and 95% lean ground beef are also on the list. An easy way to find beef at the grocery store is to look for the word "Round" or "Loin" in the name. Over 60% of the whole muscle cuts found in the supermarket are considered lean when cooked with the visible fat trimmed.
Recipes like these Korean Beef Bowls, breakfast eggs cups and mozzarella stuffed meatballs are all easy and delicious ways to include more lean beef in your diet. So, if you're in need of more protein and want to eat it in a delicious way, we've got you covered!
Korean Beef Bowl Ingredients:
16 ounces boneless beef strip steak cut into 1-inch pieces
1/4 cup coconut aminos or tamari sauce
2 tbsp Asian sesame oil
2 cups cooked brown rice
4 cups assorted veggies such as thinly sliced cabbage, shredded carrots, broccoli or cucumbers
2/3 cup coarsely chopped kimchi
1/4 cup thinly sliced green onion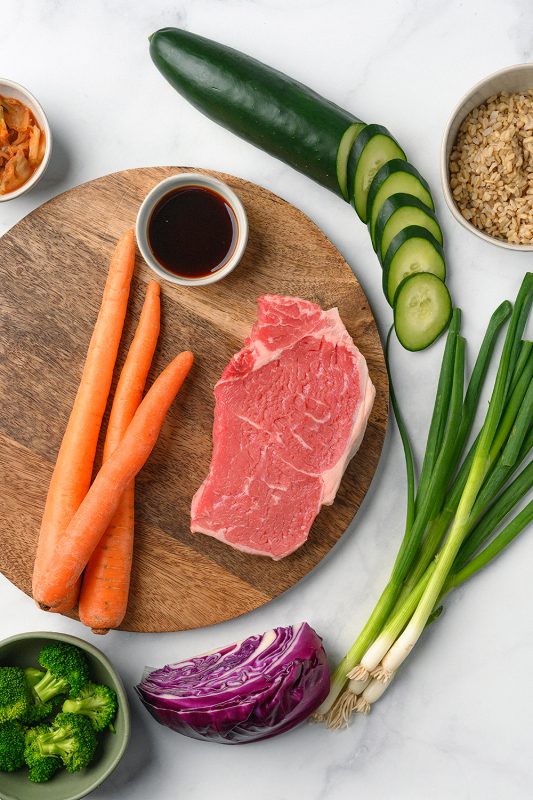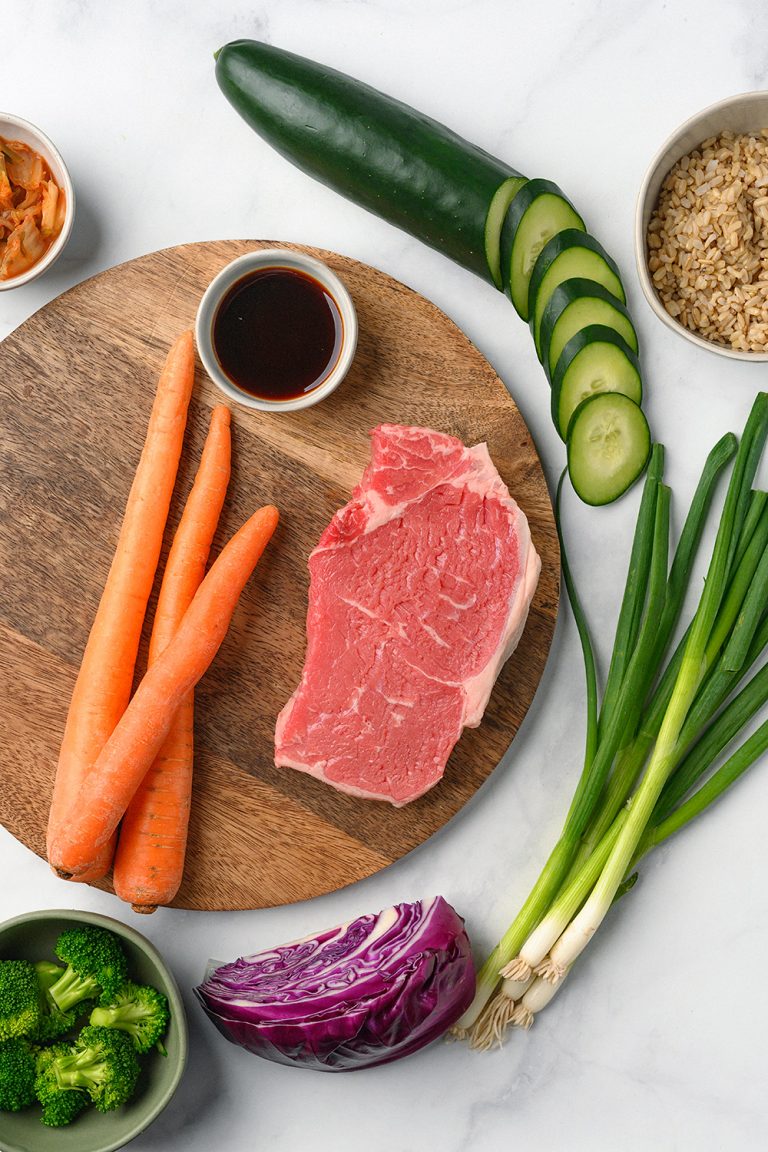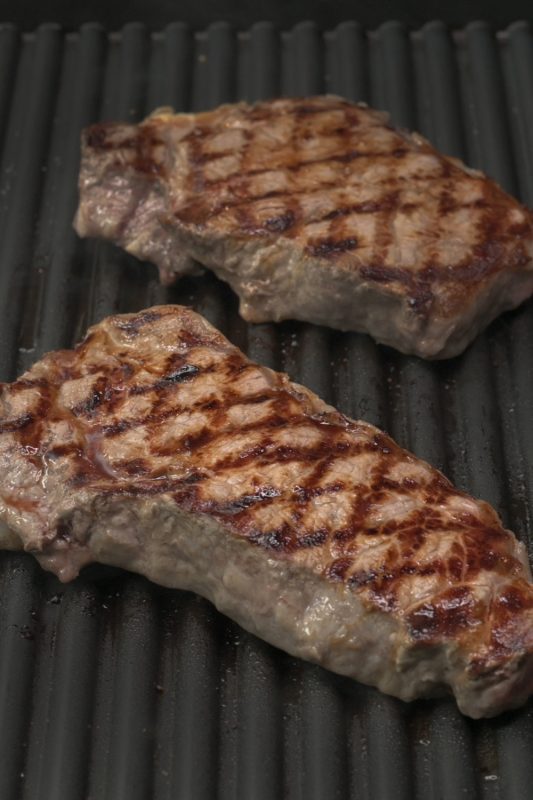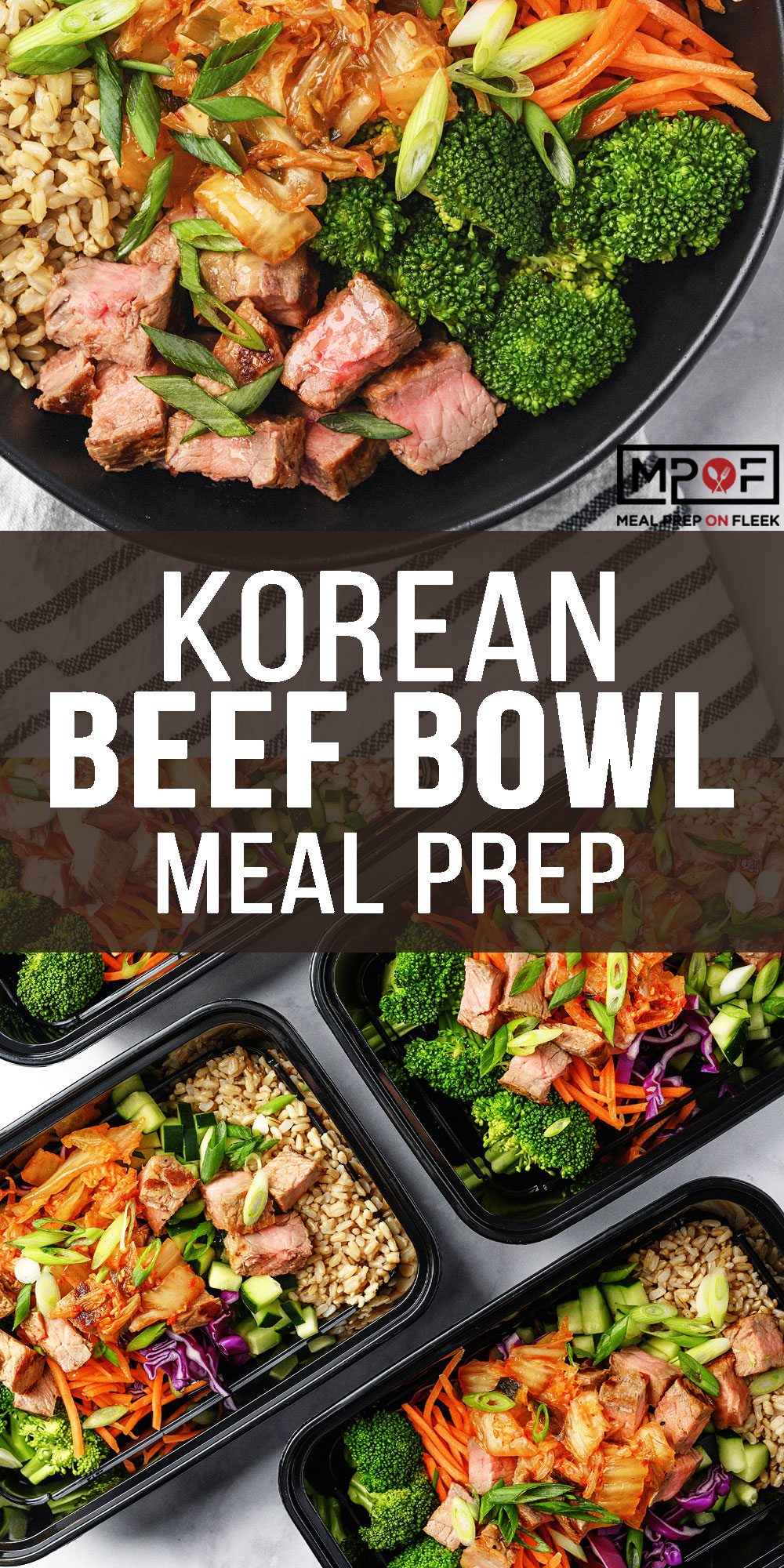 Recipe courtesy of The Kansas Beef Council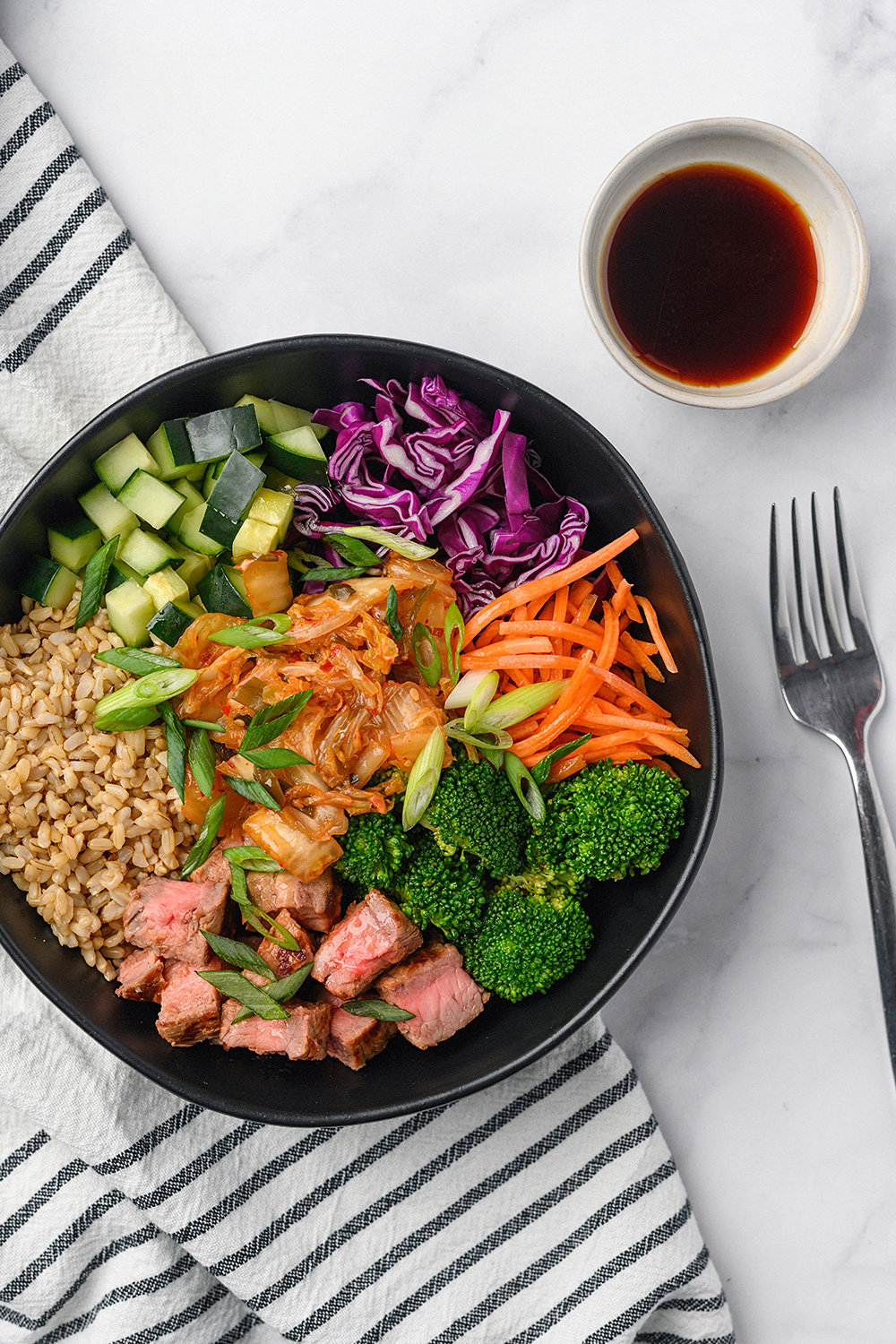 Ingredients
16

ounces

beef strip steak

cut into 1 inch pieces

1/4

cup

Coconut Aminos

or Tamari

2

tbsp

Asian sesame oil

2

cups

cooked brown rice

4

cups

assorted veggies

such as thinly sliced cabbage, shredded carrots, broccoli or cucumbers

2/3

cup

chopped kimchi

1/4

cup

thinly sliced green onion
Instructions
Place steaks on grid over medium, ash-covered coals. Grill steaks, covered, 11 to 14 minutes (over medium heat on preheated gas grill, covered, 11 to 15 minutes) for medium rare (145°F) to medium (160°F) doneness, turning occasionally. A table-top griddle or frying pan can be used if you don't have a grill.

Meanwhile, to prepare dressing, whisk together soy sauce and sesame oil in small bowl; set aside.

Divide rice evenly among four bowls. Top rice with vegetables and kimchi.

Carve steaks into thin pieces and divide evenly among bowls. Drizzle with dressing. Garnish with green onions and optional sesame seeds.
Notes
Nutrition for 1 out of 4 servings:
32g Protein | 33g Carbs | 14g Fat | 390 Calories
Nutrition
Serving:
1
meal
|
Calories:
390
kcal
|
Carbohydrates:
33
g
|
Protein:
32
g
|
Fat:
14
g