Keto Chilled Avocado Soup Meal Prep
How many uses can you think of for avocado? Guacamole, on burgers, in salads, for ice cream—is there really anything avocado isn't good on?! That's why today we're showing you this keto chilled avocado soup meal prep recipe! Earthy, velvety avocado comes together with flavors of fresh cucumber, creamy yogurt, and zesty lime in this cool summer dish!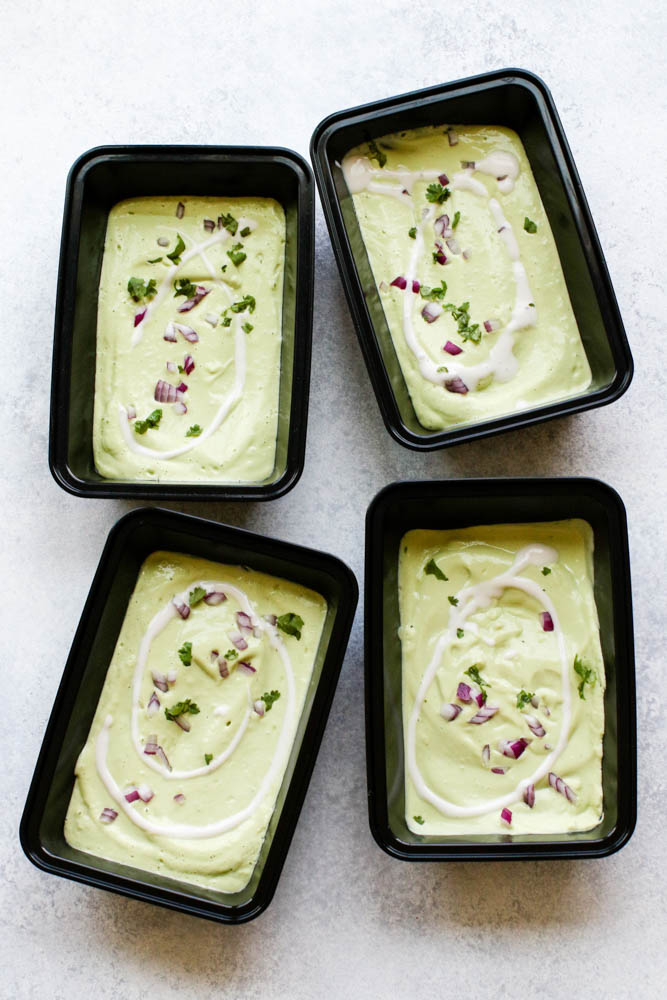 Super creamy keto avocado soup served cold with cucumber and yogurt. Refreshing and filling for a summer meal.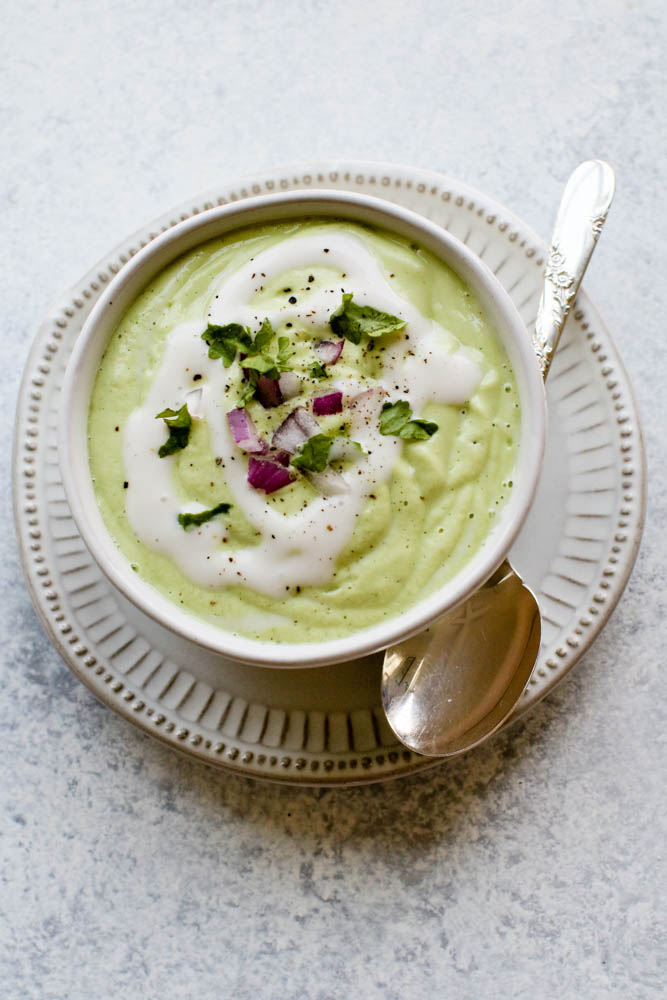 Vegan or lactose intolerant? No problem! One of the great things about this avocado soup is that it contains no dairy. That's right, it contains yogurt and no dairy—Unlike other avocado soup recipes you'll find, this meal prep recipe uses dairy-free yogurt (we recommend Kite Hill) instead of sour cream or traditional yogurt! That doesn't make this avocado soup any less keto-friendly, though. Avocados are packed with monounsaturated fats, which are said to lower cholesterol and reduce the risk of heart attack or stroke.
In fact, nature's butter has a whole host of health benefits to reap and is considered a superfood. For example, they have more potassium than bananas! Other nutrients include folate and vitamins B, C, E, and K, which means this avocado soup recipe will provide you with the essentials for better energy during your busy day.
The nutritional value of this avocado soup meal prep doesn't stop there, though! Did we mention how incredibly good cucumber is for you? This soup's second main ingredient is cucumber, and let us tell you—It's not only chock full of antioxidants, but it has anti-cancer and anti-inflammatory benefits too!
This creamy keto delight comes together in a snap, and that's one of the reasons we love it so much! We clocked around 10 minutes when we made it, and all it took was a blender and meal prep containers. Speaking of which, if you're new to the meal prep game, that's okay! Check out our Ultimate Guide To Meal Prep Containers. There you will find a number of great options for an array of different meal prep options. For this avocado soup recipe, we recommend one-compartment containers.
Avocado on its own has a tendency to turn brown quickly, but we love this avocado soup because it stays fresh in the refrigerator for 4-5 days! It's because of its shelf life that it makes such an excellent option for your grab-and-go prepped lunch. Not to mention, we found it to be quite filling! That's because this keto avocado soup boasts nearly 11g of fiber. Fiber is a type of carbohydrate that your body can't break down, and it's important to get plenty of it in your meals. Not only does it help you feel fuller for longer, but also regulates blood sugar and aids in digestion.
Whether you're vegan, keto, or just love meal prepping, we highly recommend this avocado soup recipe. It's healthy, delicious, and easy breezy to make! For garnish, give the cilantro and onion a try. For you avocado lovers out there, also check out this awesome BBQ Jackfruit with Avocado Slaw recipe or our Cauliflower Rice Sushi Roll with Avocado + Mango recipe! Happy meal prepping!
Chilled Avocado Soup Meal Prep Ingredients:
2 avocados, smashed
½ cup full-fat dairy free yogurt
4 TBS lemon juice
¼ cup cilantro
1 cucumber, seeded and roughly chopped
Himalayan sea salt
Black pepper
Filtered water, as needed, for thinning
For serving: red onion, cilantro