Nutty Peanut Butter Trail Mix Bars are a combination of high-protein peanut butter, dried fruit, nuts, and seeds. They are an easy, no-bake, gluten-free snack that is packed full of superfoods.
Nutty Peanut Butter Trail Mix Bars. When salty meets sweet. 😉 We love granola bars. When we were growing up more often than not we always had a Quaker chewy granola bar in our bag. But, today there are so many granola bars on the market. Many made with unhealthy or processed ingredients. Oh, and did we mention that many of them are expensive too? Like $3.50-$4 for a single bar, sometimes? Who are these people kidding! If we are going to spend $4 it is going to be for a full meal, not just a snack. Plus, with the store bought bars you can't customize them to include all of your favorite superfoods. Sigh.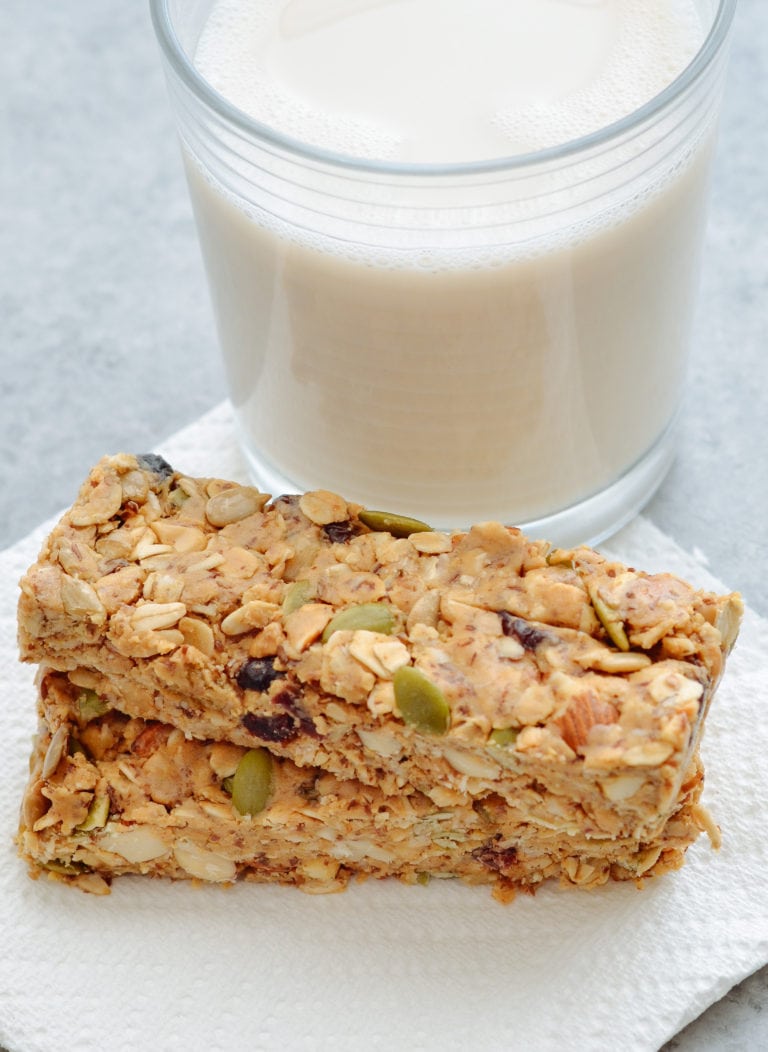 Let's solve all of those problems and take the (no-bake) granola bar making to our own kitchen, shall we? Just take a look at the ingredients:
Does it get any healthier? You can swap the peanut butter for any nut or seed butter, you can swap the nuts and seeds for any combination of either/or you like, you could replace the honey with maple syrup or agave and use any dried fruit your heart desires. PLUS, you could opt to add in something sweet like chocolate chips to really take it up a notch. Or maybe even a chocolate drizzle on top? Yeah, that sounds perfect actually. We did say that dark chocolate is healthy, didn't we?
If made with an all natural nut or seed butter instead of the high-protein version these bars would be dairy free, vegetarian, gluten-free and vegan (if you swap the honey for agave). Total win!
Nutty Peanut Butter Trail Mix Bars Ingredients:
1 ½ cup rolled oats
⅔ cup whole almonds
⅔ cup dried fruit (any combination of raisins, blueberries, cherries, cranberries, etc. no-sugar-added, if desired)
¾ cup whole cashews
½ cup pepitas
⅓ cup ground flax
¼ cup sunflower seeds
1 cup high-protein peanut butter
⅓ cup honey (or sweetener of choice)
pinch sea salt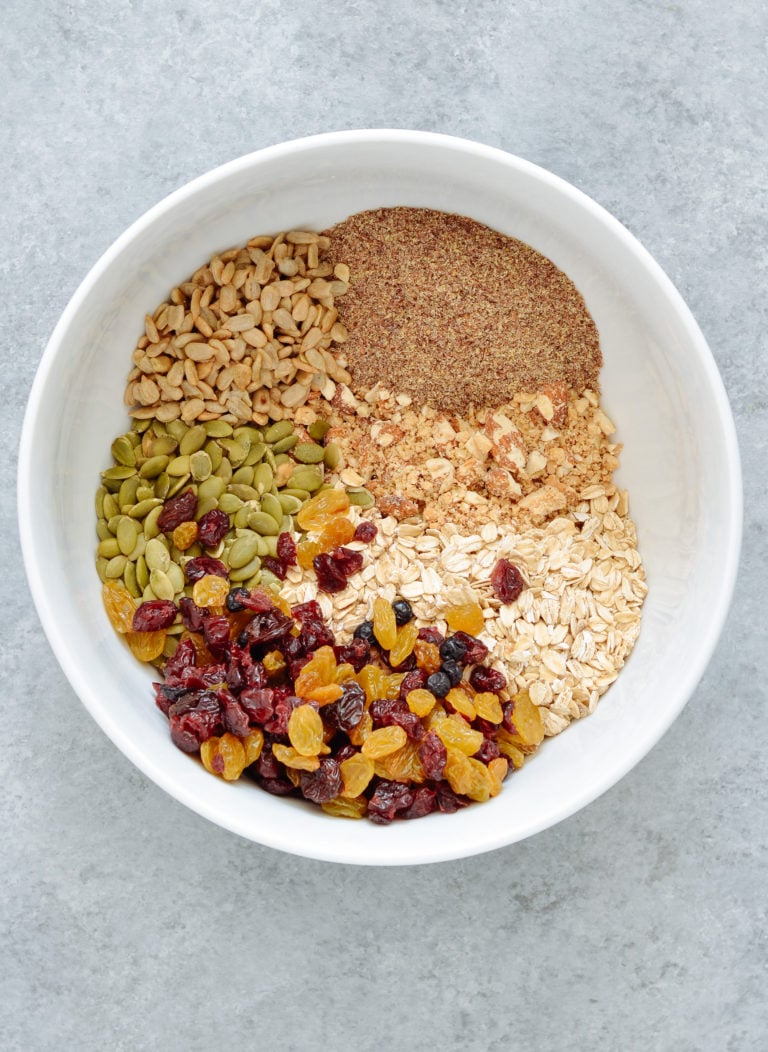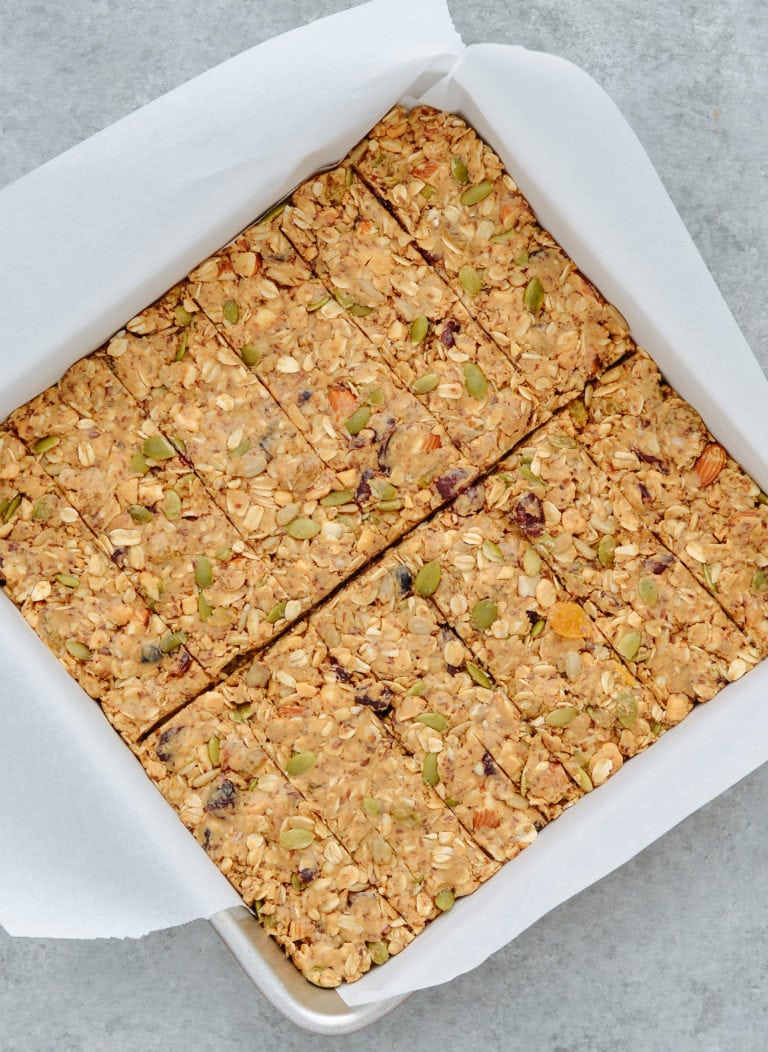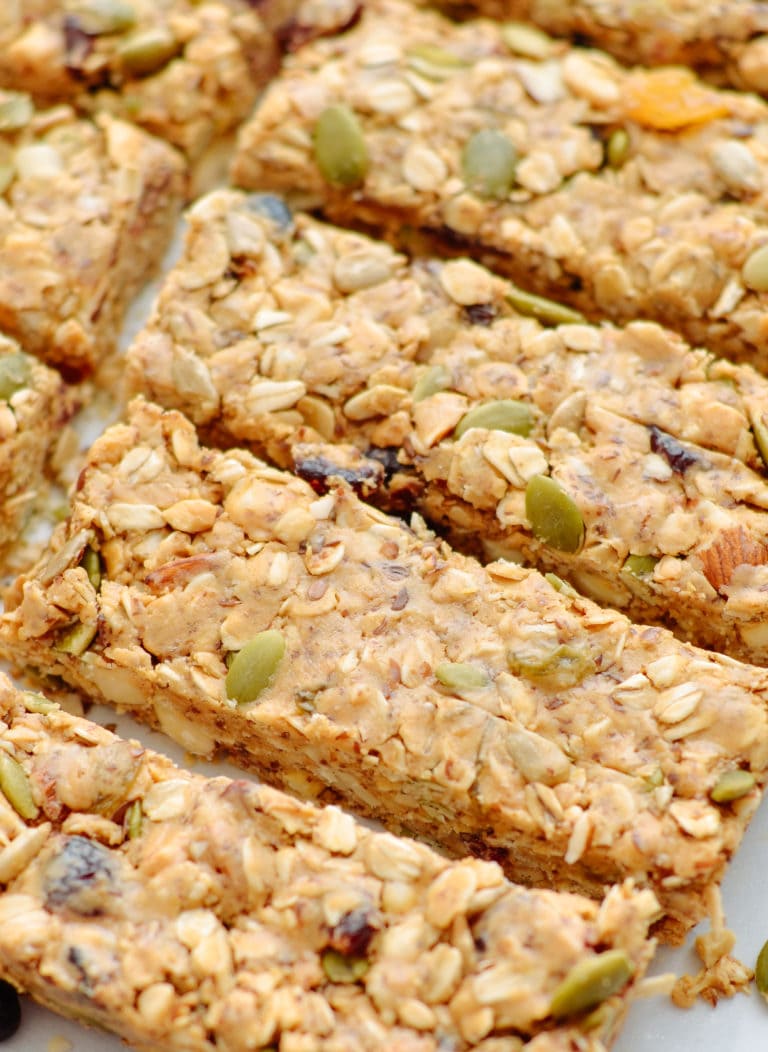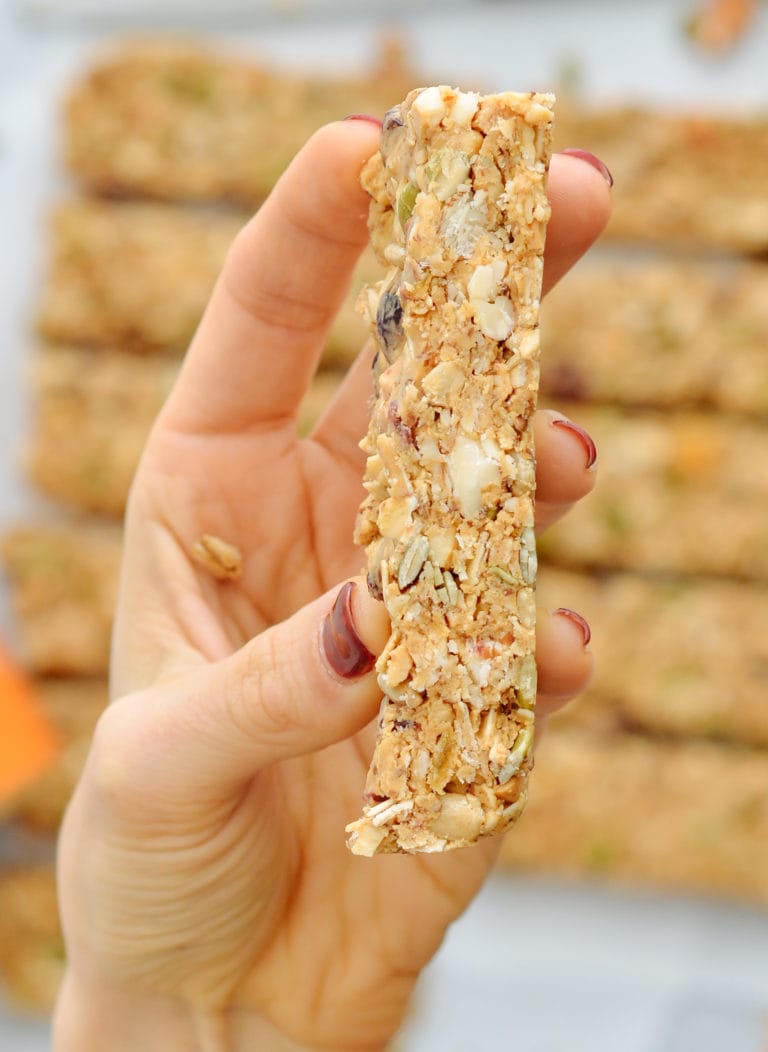 And if you like this recipe, you're going to love these peanut butter chocolate bars!!