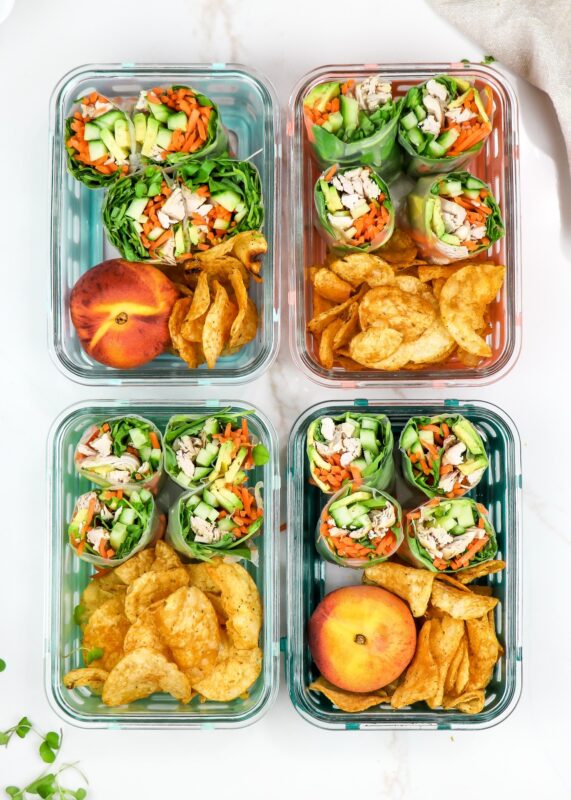 These avocado & chicken summer rolls are easy, light, yet still full of flavor. Served with dipping sauce. Gluten-Free. Paleo.
Avocado & Chicken Summer Rolls Ingredients:
12, 6-inch rice paper wrappers
2 cups shredded chicken (1 rotisserie chicken)
2 large carrots, thinly sliced
1 cucumber, thinly sliced
12 Boston Lettuce Leaves or 2 cups Microgreens Mix
2 Avocados, thinly sliced
1 lime, juiced
Salt & Black Pepper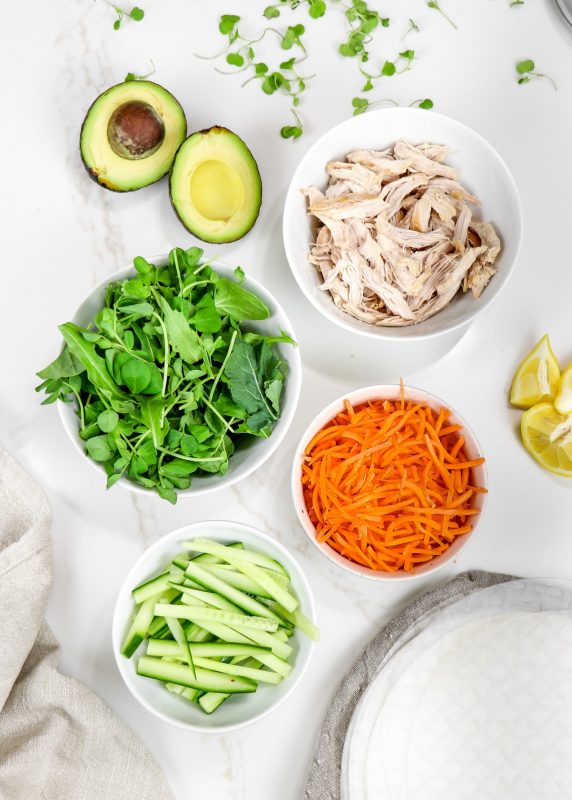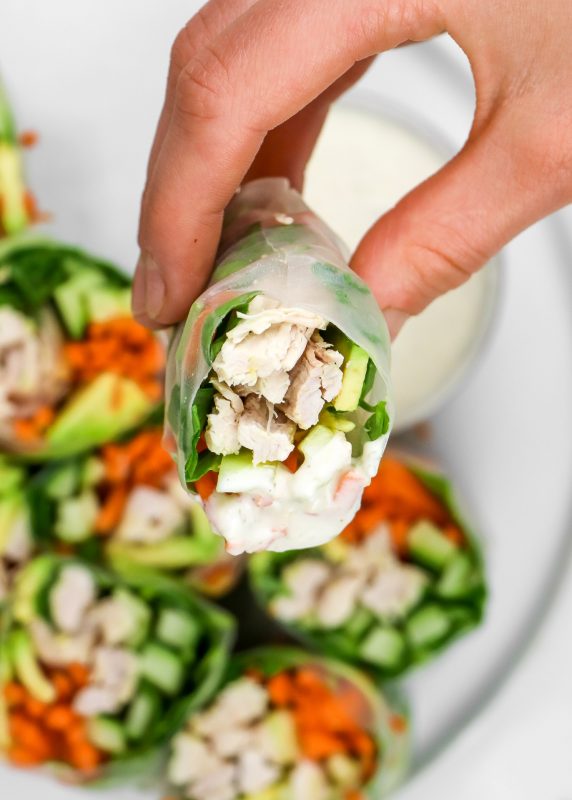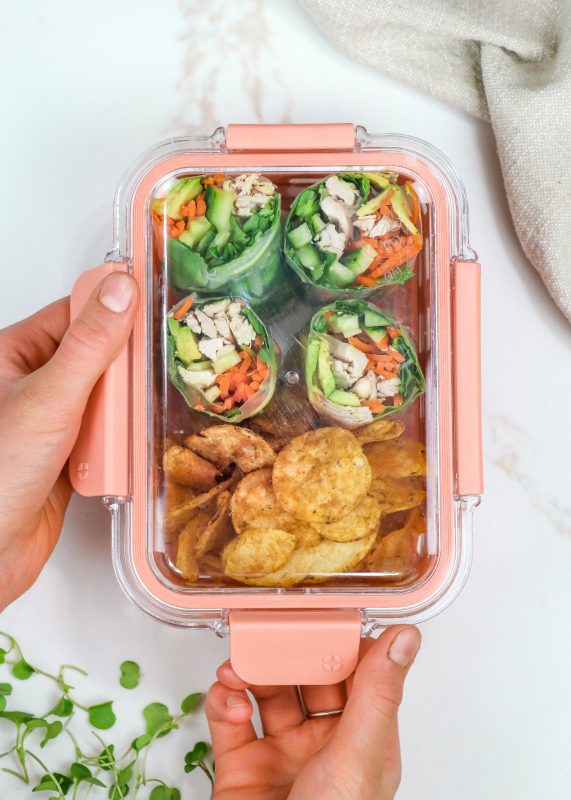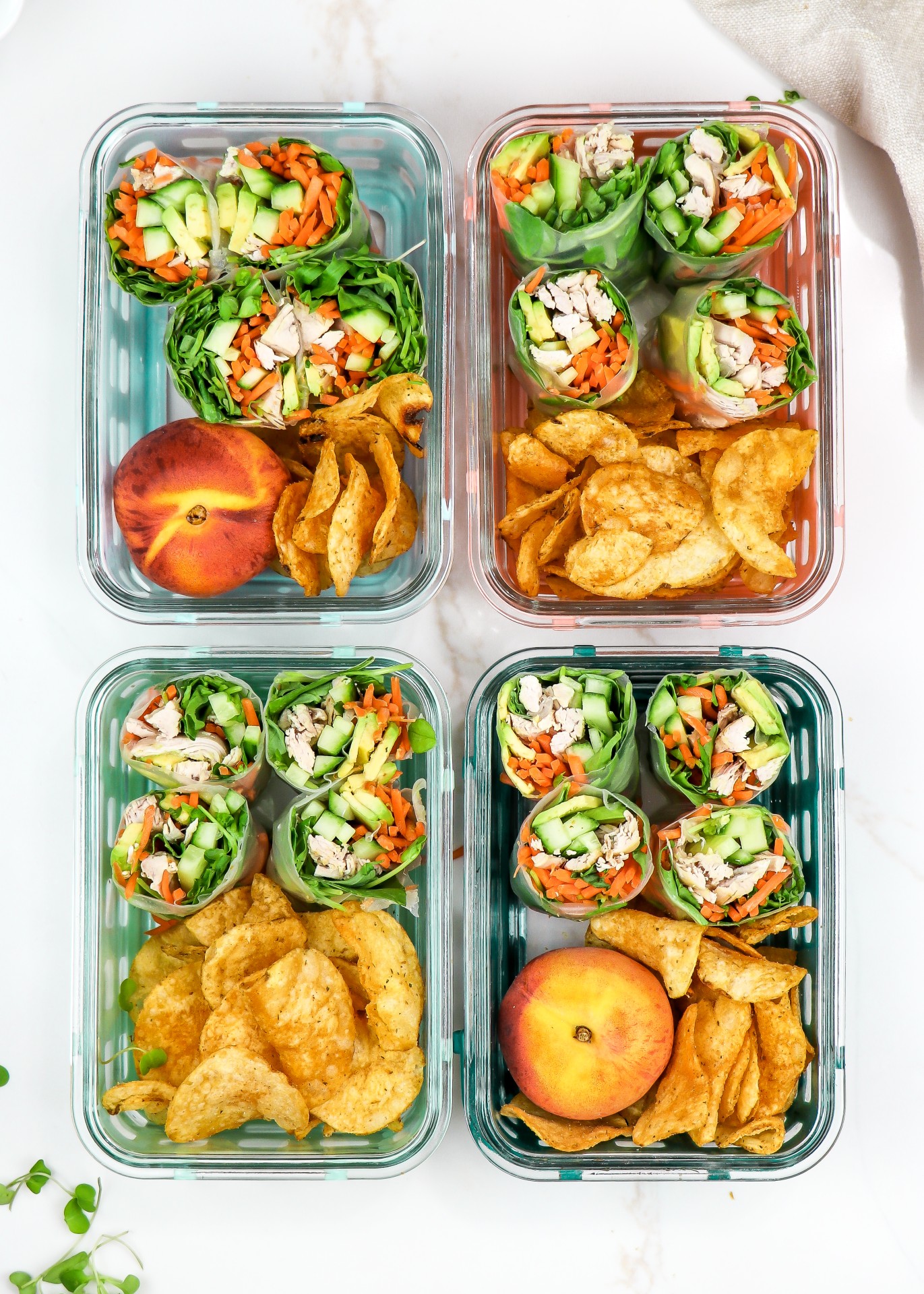 Ingredients
12

6-inch

rice paper wrappers

2

cups

shredded chicken

1 rotisserie chicken

2

large

carrots

thinly sliced

1

medium

cucumber

thinly sliced

12

leaves

Boston Lettuce or 2 cups Microgreens Mix

2

medium

avocados

thinly sliced

1

medium

lime

juiced

Salt & Black Pepper

to taste
Instructions
Dip a sheet of rice paper into a bowl of lukewarm water for 5-10 seconds, until soft to bend, then lay flat on a damp towel on a firm surface.

Add the juice of 1 lime to the sliced avocado. Set aside.

Spread the boston lettuce or microgreens mix on the bottom third of rice paper, followed by the thinly sliced carrots, thinly sliced cucumbers, rotisserie chicken slices, and sliced avocado. Season with salt and black pepper, to taste.

Fold up the bottom edge to cover the ingredients, fold in the outside edges, then tightly roll until sealed.

Place the finished roll on a plate lined with a damp paper towel. Continue steps 1-3 until all remaining ingredients are used, being sure not to place the finished summer rolls next to each other since they will stick.

Cut each roll in half, then place four half rolls in each container (makes up to 6 containers). Serve with either a peanut dipping sauce, Greek vinaigrette, ranch dressing, or hoisin dipping sauce.
Notes
*macros do not include optional dipping sauces. 
*Calories can be reduced by using shredded boiled chicken in place of rotisserie chicken and 1 avocado instead of two. 
Nutrition
Calories:
430
kcal
|
Carbohydrates:
39
g
|
Protein:
18
g
|
Fat:
22
g
|
Fiber:
9
g