Here is your months worth of Fat Bomb recipes that you can make in advance or prep for each week.
Fat bombs are exactly what they sound like- snacks that prioritize fat over all other nutrients. They are meant to be easy to make, low carb, and high fat. Many people report that fat bombs give them an extra boost of energy for a workout; and help them fight cravings for hours—plus they make your taste buds happy! … If you're eating fat bombs to lose weight, you need to eat them as part of a low-carb diet.
These Almond Butter and Jelly Fat bombs, for example, come in at a whopping 23 grams of fat per serving. Fat bombs are essential snacks for folks on a keto diet, as it can sometimes be challenging to get enough fat from meals alone. But they're also a great snack to have on hand for anyone working a physically or mentally draining day. Fat is a great way to stay fuller longer and to activate brain function! Fat bombs typically have a base of coconut oil, coconut butter, and/or nut butter (non-peanut if they're paleo), and are a great vessel for getting in a few servings of healthy spices and supplements such as cinnamon, ginger, collagen, or medicinal mushrooms.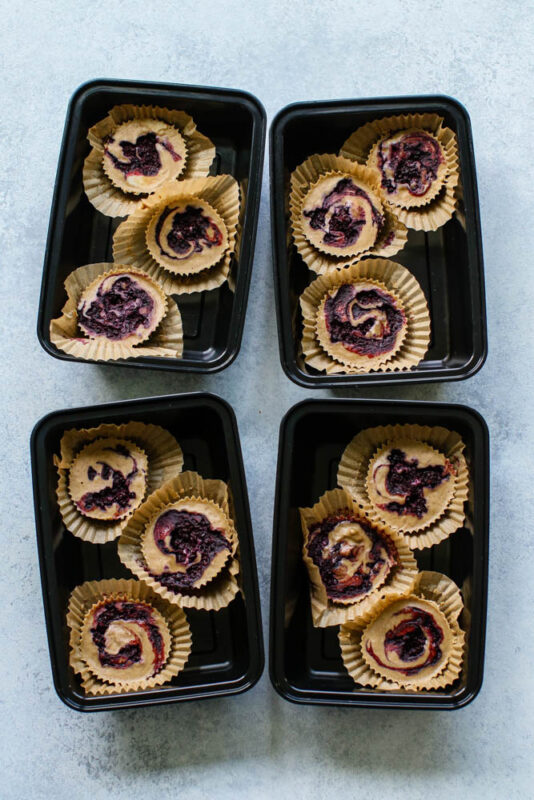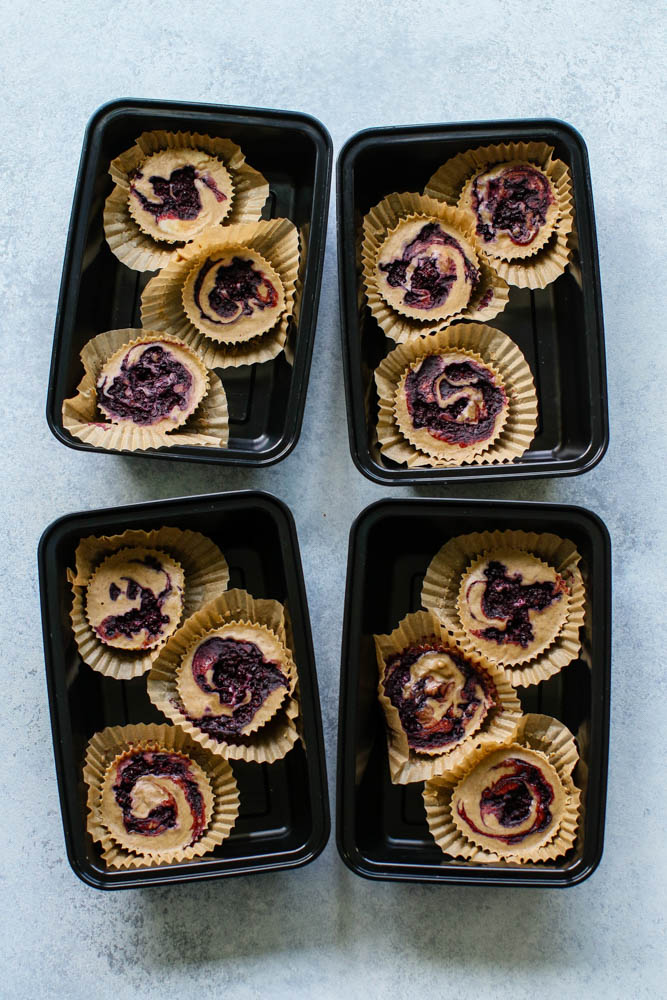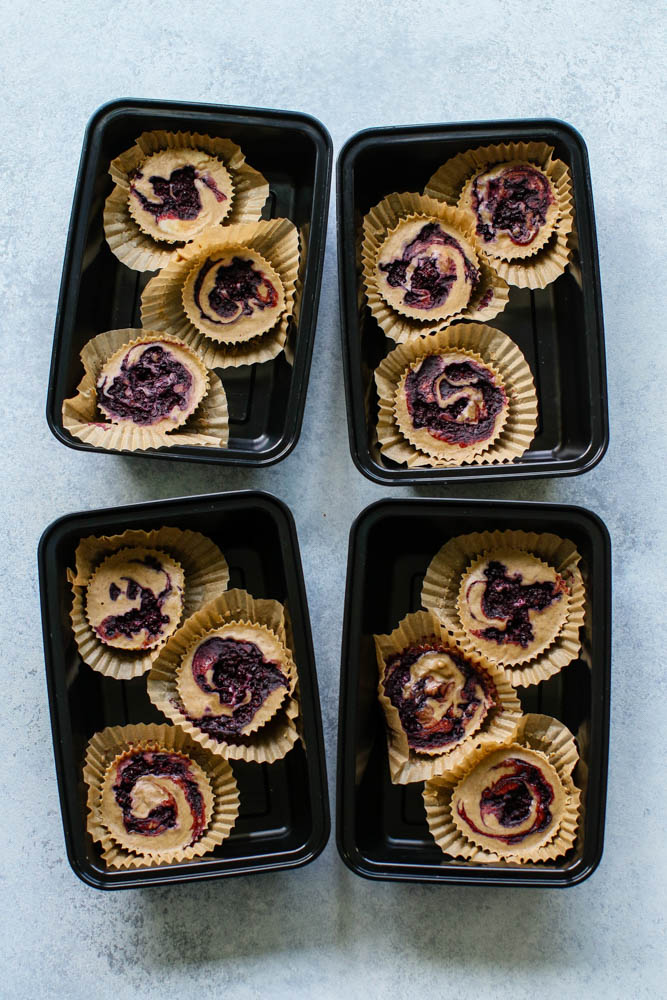 Ingredients
3/4

cup

frozen blackberries

or berries of choice

1-2

tbsp

Water

3/4

cup

Almond Butter

no sugar added

3/4

cup

Coconut Oil

1-2

tbs

sweetener

optional
Instructions
Line a muffin pan with 12 parchment paper liners and set aside.

In a medium saucepan over medium heat, combine the frozen blackberries and water. Bring to a boil and the reduce the heat and simmer 5 minutes. Mash the berries with a fork.

In a large saucepan, combine the almond butter and coconut oil over medium heat, whisking until melted. Add optional sweetener, if desired.

Divide the melted almond butter mixture among the 12 cups then add ~1 TBS of blackberry mixture and swirl with a toothpick.

Refrigerate until firm and store in the refrigerator until serving.
Notes
Nutrition per serving:
3.6g Protein | 3.9g Carbs | 23g Fat | 2.5g Fiber | 229 Calories
Nutrition
Serving:
1
cup
|
Calories:
229
kcal
|
Carbohydrates:
3.9
g
|
Protein:
3.6
g
|
Fat:
23
g
|
Fiber:
2.5
g
This pumpkin spice keto fat bomb recipe is the perfect fall treat for those on a ketogenic diet. It is sugar-free and full of healthy fats that boost metabolism such as coconut oil. Also it has fiber from flax seeds that also has cancer-protective lignans. Cinnamon is a natural blood sugar modulator and helps with cravings. – Grass Free Girl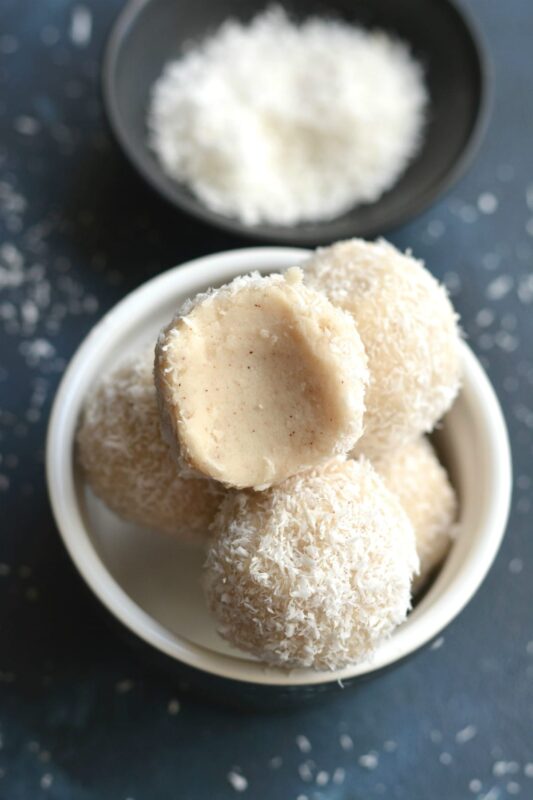 These healthy, no-bake bites are just the thing to keep your energy up and your sugar cravings away! They are quick and easy to make, keto friendly, paleo friendly, vegan and gluten-free. That is a recipe score! Basically, it means that this recipe will be good for almost anyone you know! Thinking about it, these would make a great snack for the office work party too!
There are so many different fat bomb flavors and recipes floating around the web but peanut butter chocolate is by far my favorite fat bomb flavor! I've seen some recipes use avocado but this one uses coconut oil. It curbs the appetite like a boss! Not to mention, coconut oil does so many other wonderful things for your body so what's not to love? – Monique