Portable Chocolate Chip Pancakes
Thank you to Farm Table Chef for sponsoring this post, and thank YOU for supporting the brands that help make Meal Prep On Fleek possible. All opinions are our own.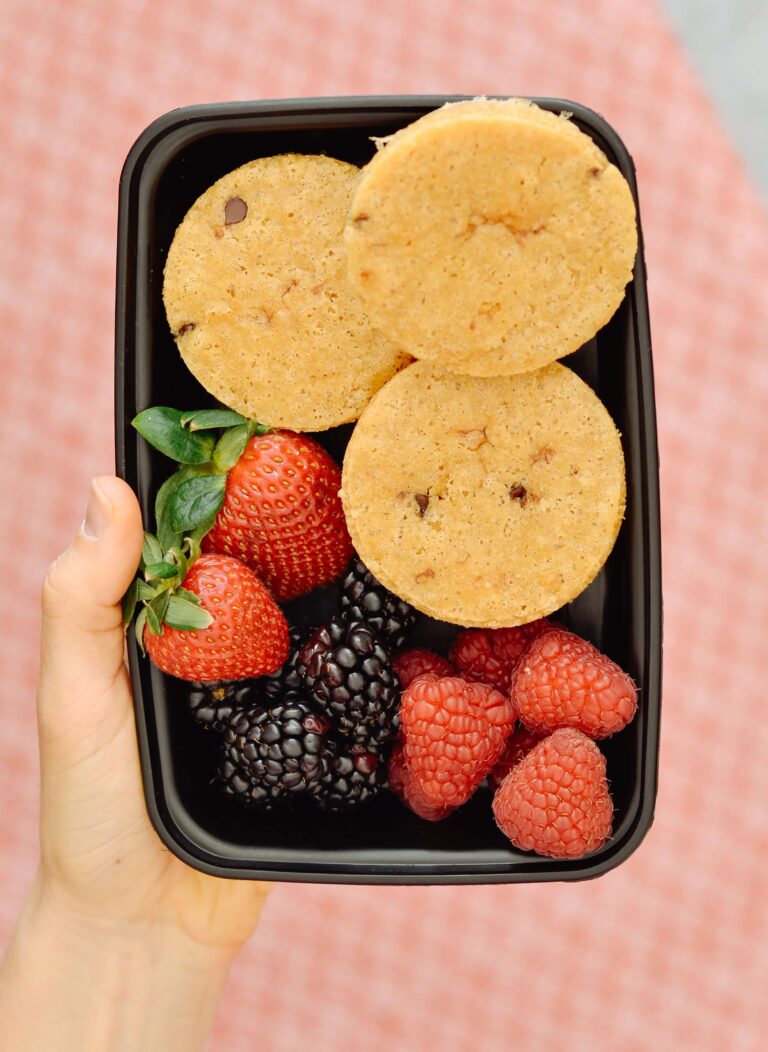 Take your favorite Sunday breakfast food, pancakes, with you to work all week long with these Portable Chocolate Chip Pancakes. Made with only 5-ingredients this recipe is gluten-free, dairy-free, soy-free, and vegetarian friendly. Paleo. 
Happy meal prep Sunday! Today's recipe couldn't be a better fit for the day given that one of the top Sunday breakfast foods is pancakes! Honestly, who doesn't love a good pancake recipe? They are always a go-to in our houses on the weekends. You know, sleep in, grab a cup of coffee, relax, make a big batch of pancakes with eggs, bacon and fresh fruit......Ahhhhh! If only every day of the week could start like that!
You may not be able to sleep in during the week, but you can enjoy pancakes (plus eggs and bacon if you want) with this recipe for portable chocolate chip pancakes. It's as simple as mixing up a box of pancake mix and then baking them in your favorite muffin pan.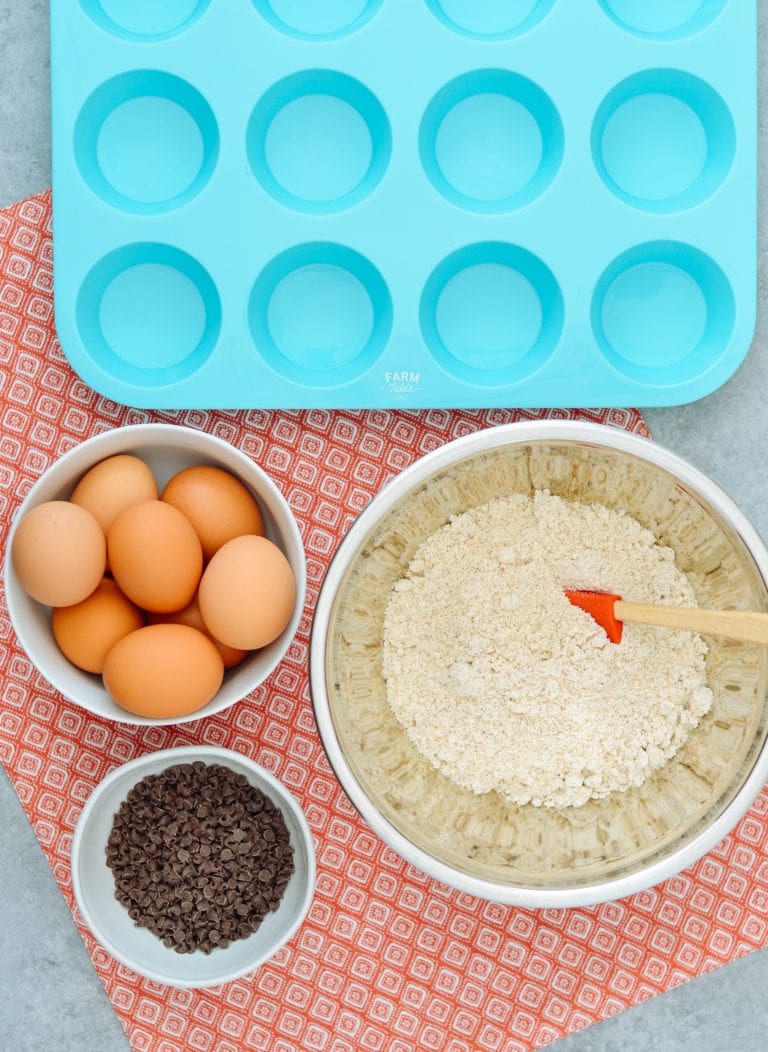 The only ingredients needed to make this recipe are pancake mix, eggs, oil, water, and dairy-free chocolate chips.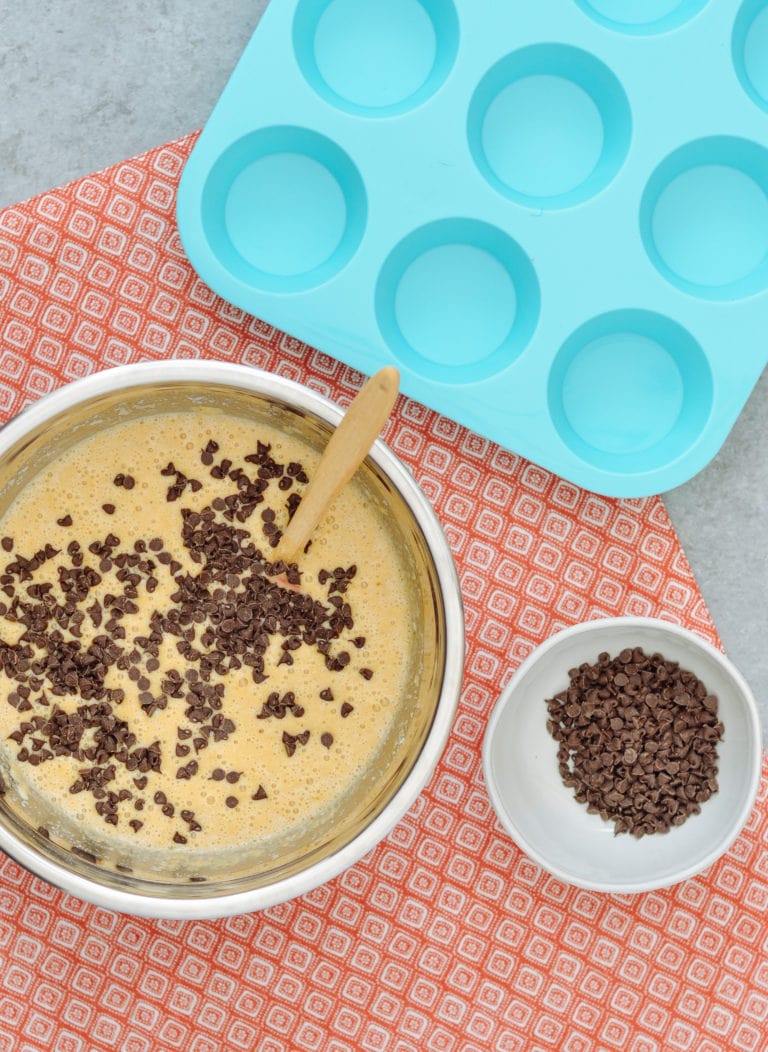 Mix everything together. Add in some of the chocolate chips and then decide if you want to make larger muffins or smaller bite sized ones for the kids in the house!
Or, do like we did and make some of each! If you have the Farm Chef Table silicone muffin baking set on hand you can choose from regular size or mini muffins! It's literally so much fun to pop those bite-sized portable chocolate chip pancakes into your mouth! So fun and almost too easy sometimes 😉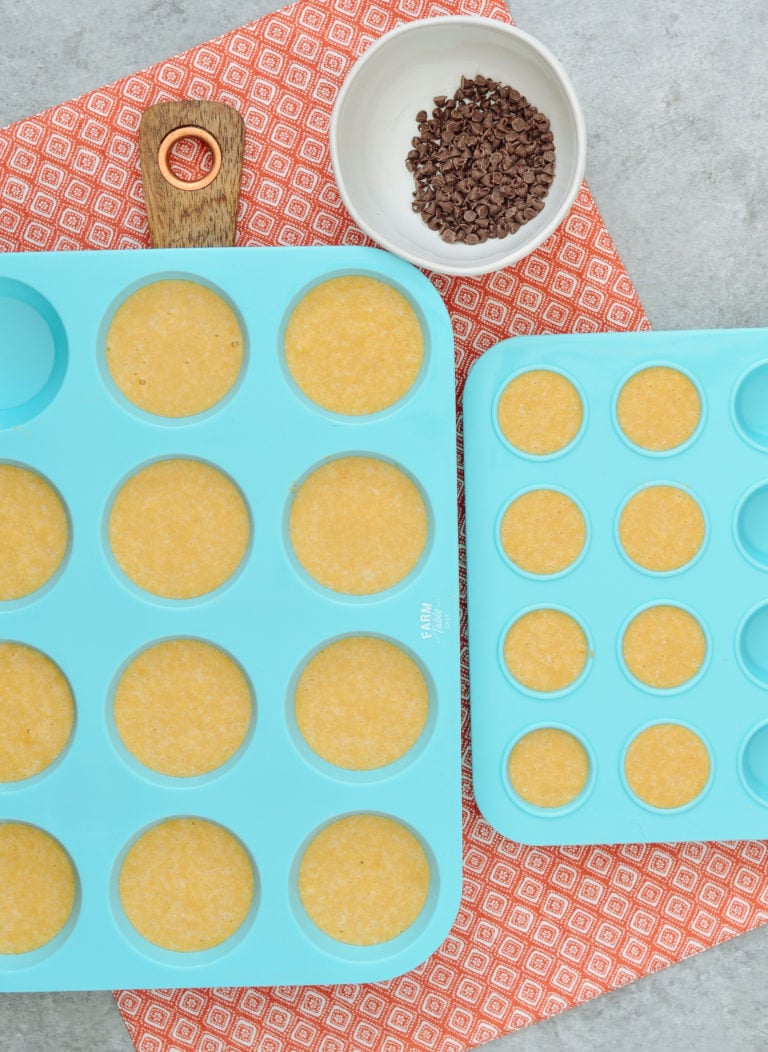 Finish off the muffins with extra chocolate chips on top and then into the oven they go!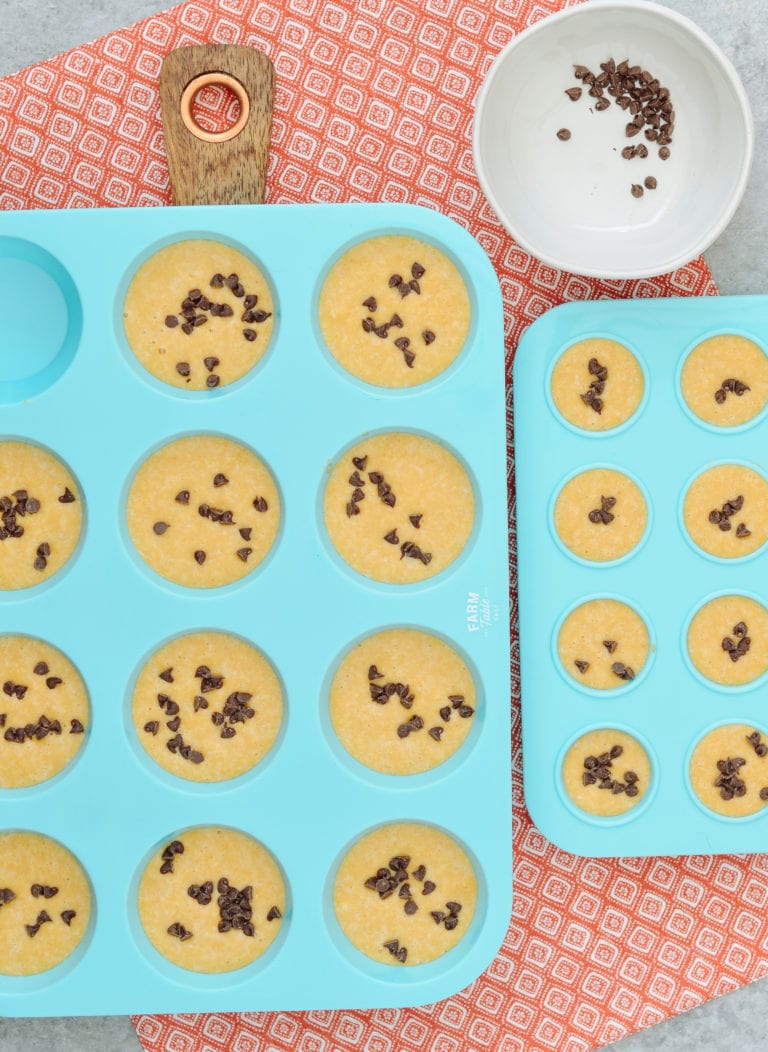 One of the things we love about baking with silicone muffins pans is that we do not have to use any oil or cooking spray to coat the pans before adding the mix to the muffin cups. That is a win in saving fat calories from oil and chemicals from the non-stick spray!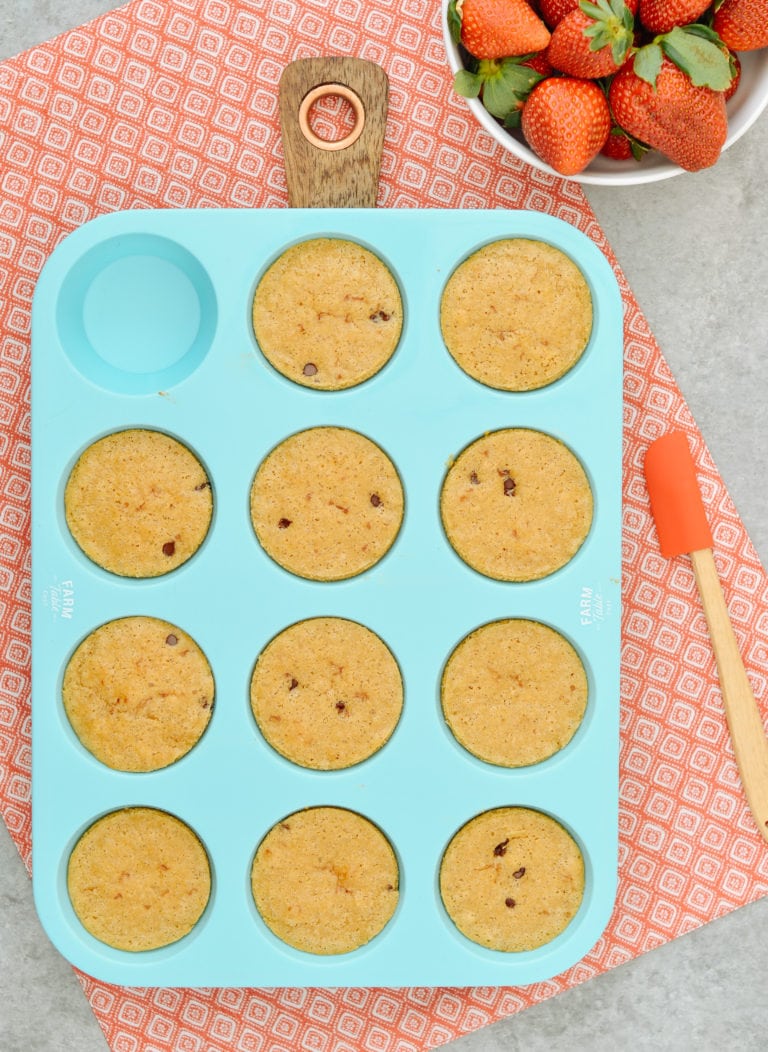 And check out how easy these little portable chocolate chip pancakes just come right out of the muffin pan! All you need to do is bend the muffin pan back a bit and.....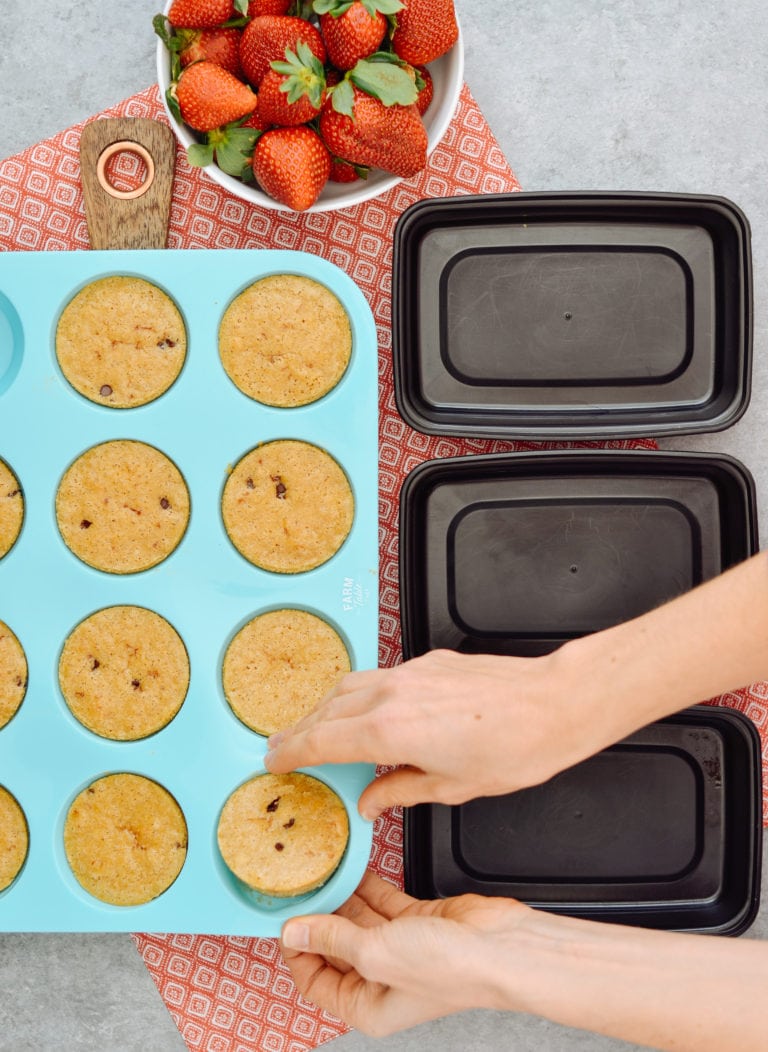 out they come! We can't even tell you how much we appreciated the 15 minutes we saved from not having to let the pan cool down! Another meal prep time saving win!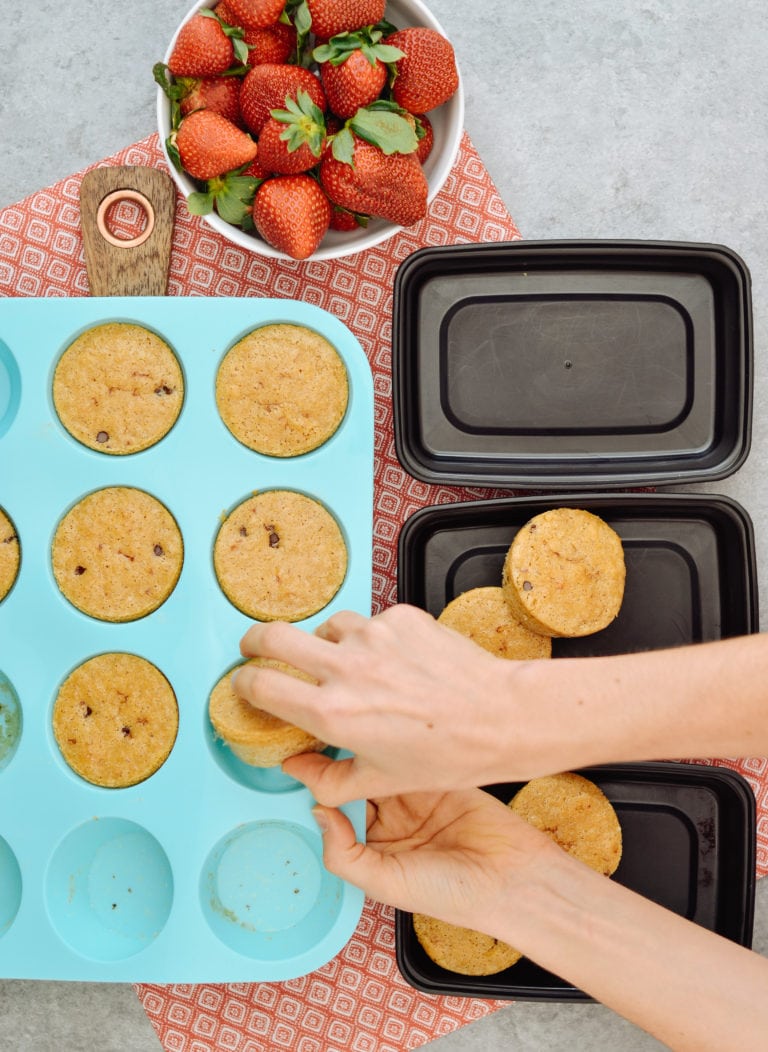 Ahhh......just check out those perfect portable chocolate chip pancakes!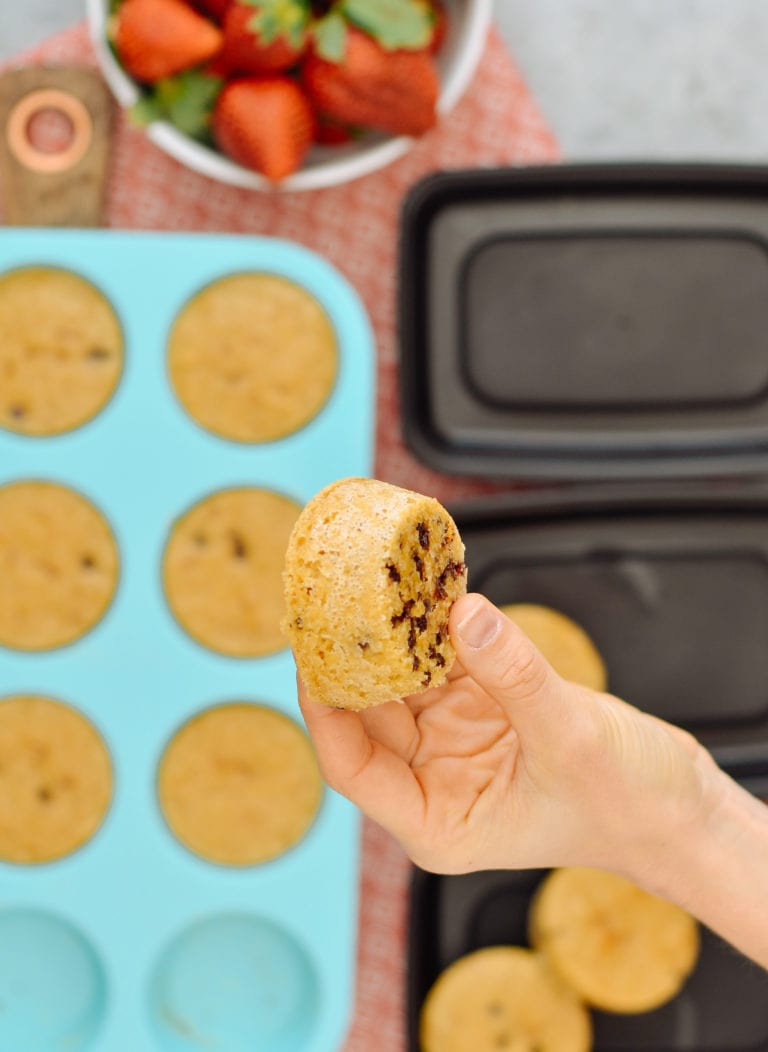 You can do a traditional Sunday breakfast style prep and serve with eggs and bacon or make it a little lighter and go with all of your favorite berries! It's now a pancake party for breakfast or snack all week long!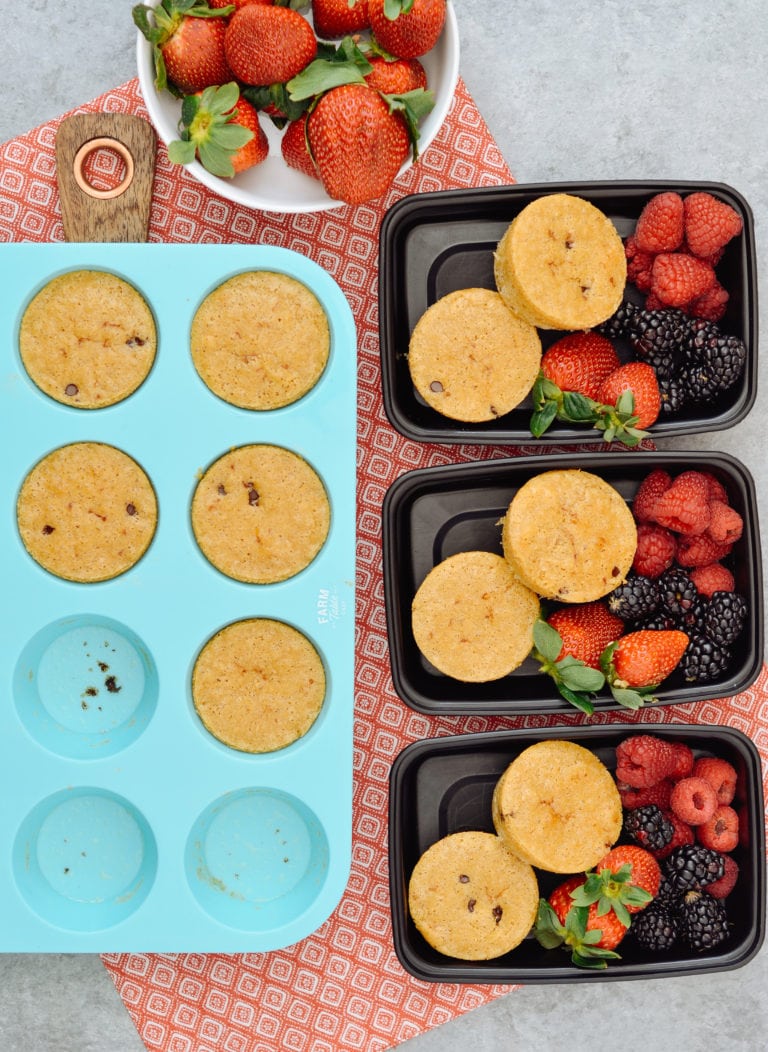 Can you even imagine using these muffin pans for a recipe like these egg muffins? Heck, you could even use them to make these keto bacon sausage meatballs!
Are you ready to make your pancakes portable this week?