15 Healthy Vegan Recipes That Are Easy To Pack
If you are following a plant-based diet or a vegan diet then we know you are in need of some easy recipes. And even if you aren't following either of these dietary lifestyles, we guarantee that one of these 15 Healthy Vegan Recipes That Are Easy To Pack will make you think twice about including more plant based dishes in your meal prep rotation.
All of these healthy vegan recipes are quick, easy and 100% packable to make your on-the-go meals a breeze. We guarantee that these 15 healthy meals will make even your biggest carnivore co-worker want to grab a fork and dive right in.
Vegan Chopped Chickpea Greek Salad Meal Prep
Loaded with protein, fiber, and healthy fats. This prep comes together in less than 15 minutes.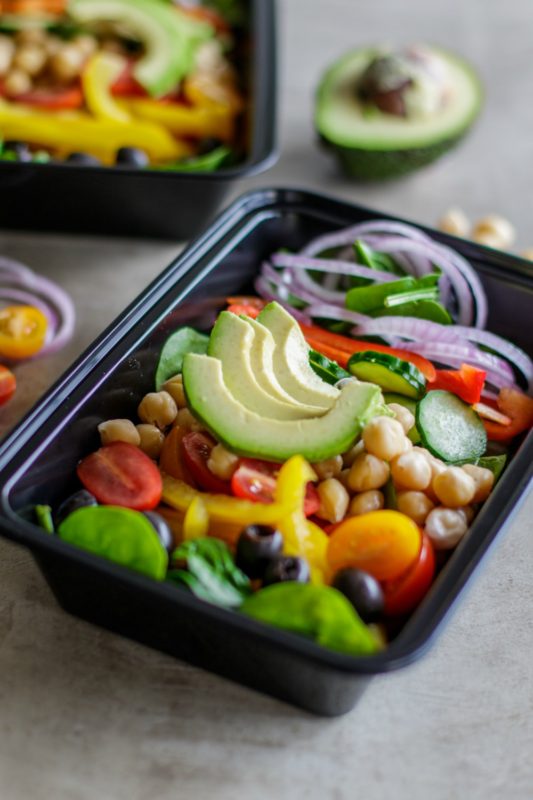 Hearty, spicy and loaded with all of that fall, slow cooker flavor. This killer chili will leave you feeling satisfied on the coldest fall day.
Apricot Cucumber Tofy Steak Meal Prep (YUM!)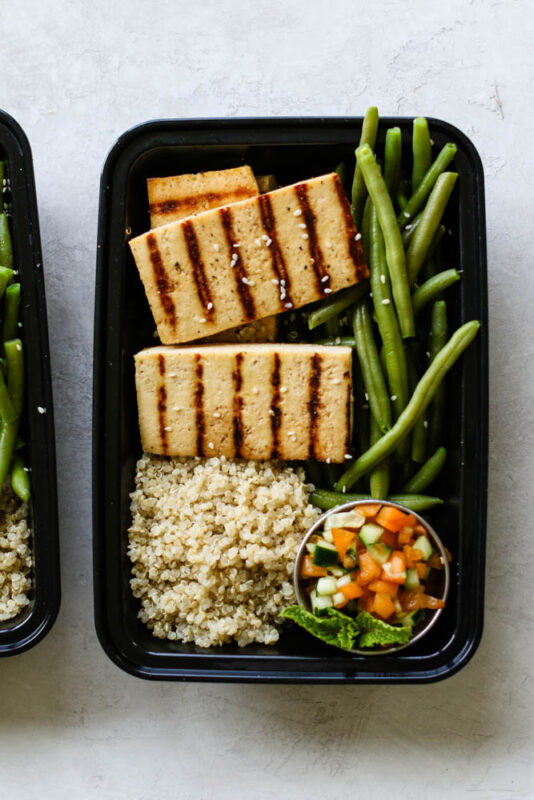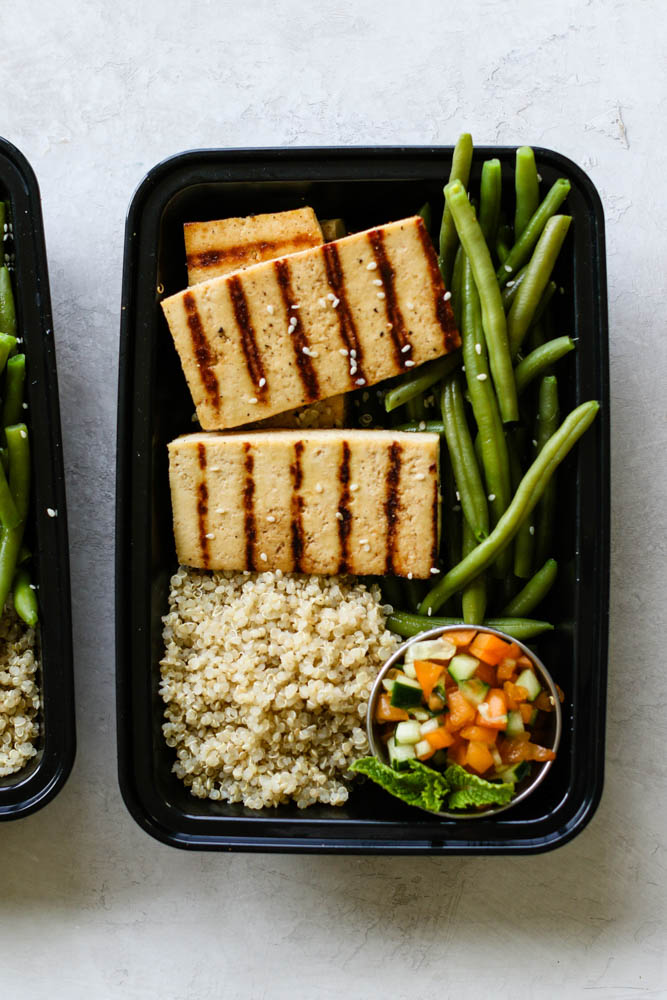 Vegan 'Cheesy' Spaghetti Squash
A mac 'n cheese like dish filled with a vegan cashew cream sauce. Need we say more?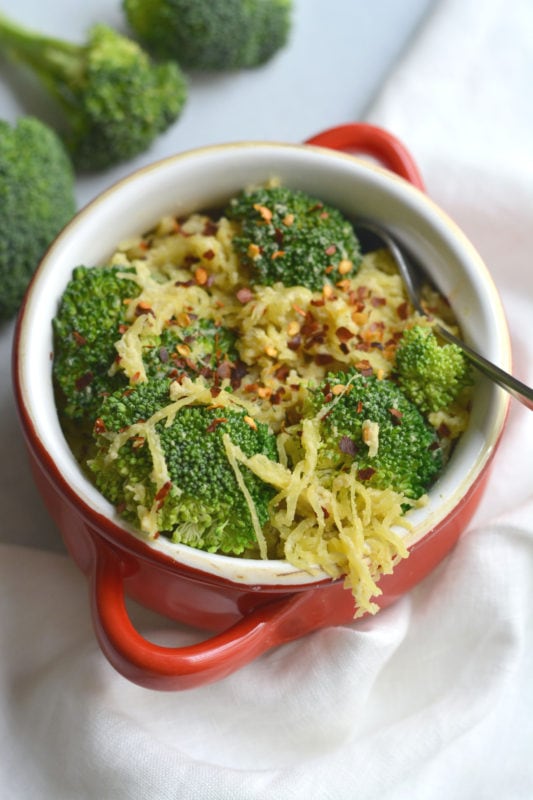 Vegan BBQ Lentil Taco Meal Prep
Vegan tacos are taken to the next level with the addition of crispy fried onions and a smooth and tangy cilantro lime crema
What you can always eat is any combination of vegetables, grains and vegan protein! We call this a Green Goddess Bowl, because that's how you will feel.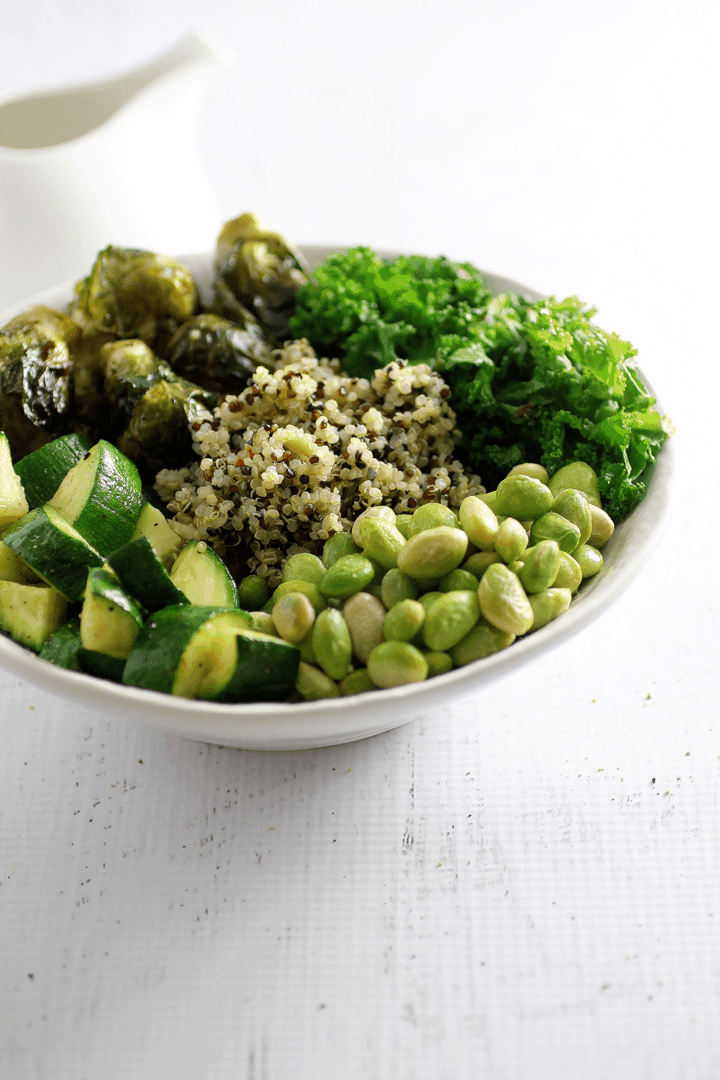 Homemade sushi is much easier to make than you would think… and it's way cheaper than eating at your favorite restaurant.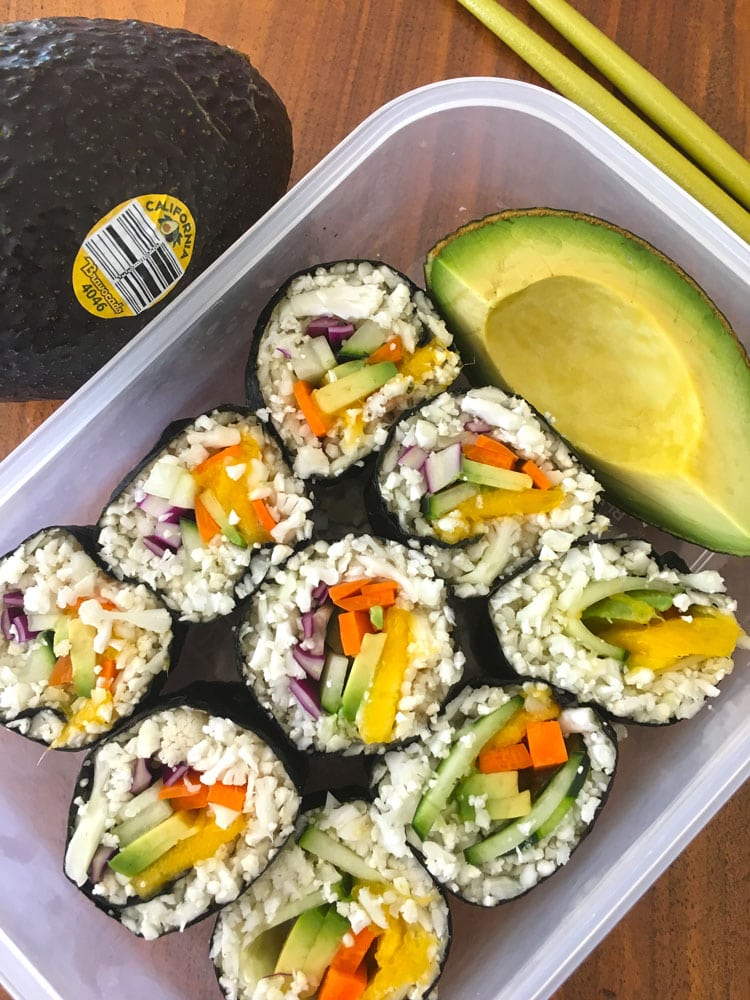 Santa Fe Quinoa Stuffed Bell Peppers
Looking to spice up your weekday menu? These Santa Fe Quinoa Stuffed Peppers will do just the trick.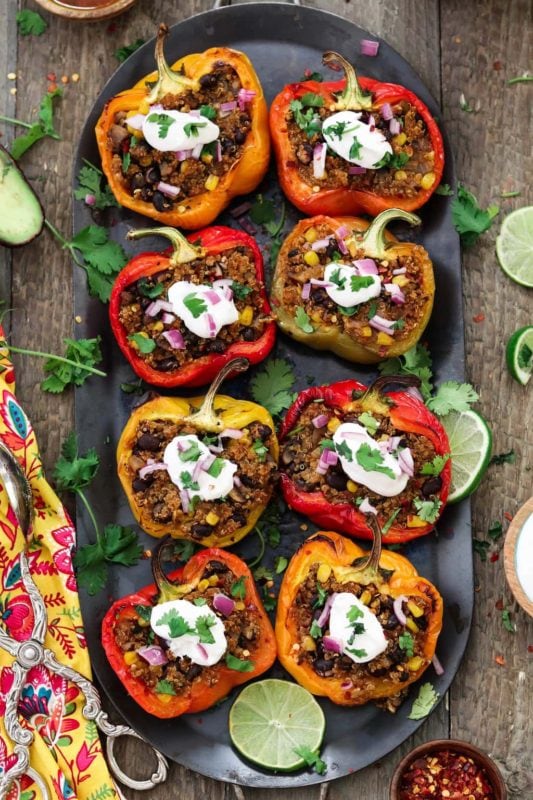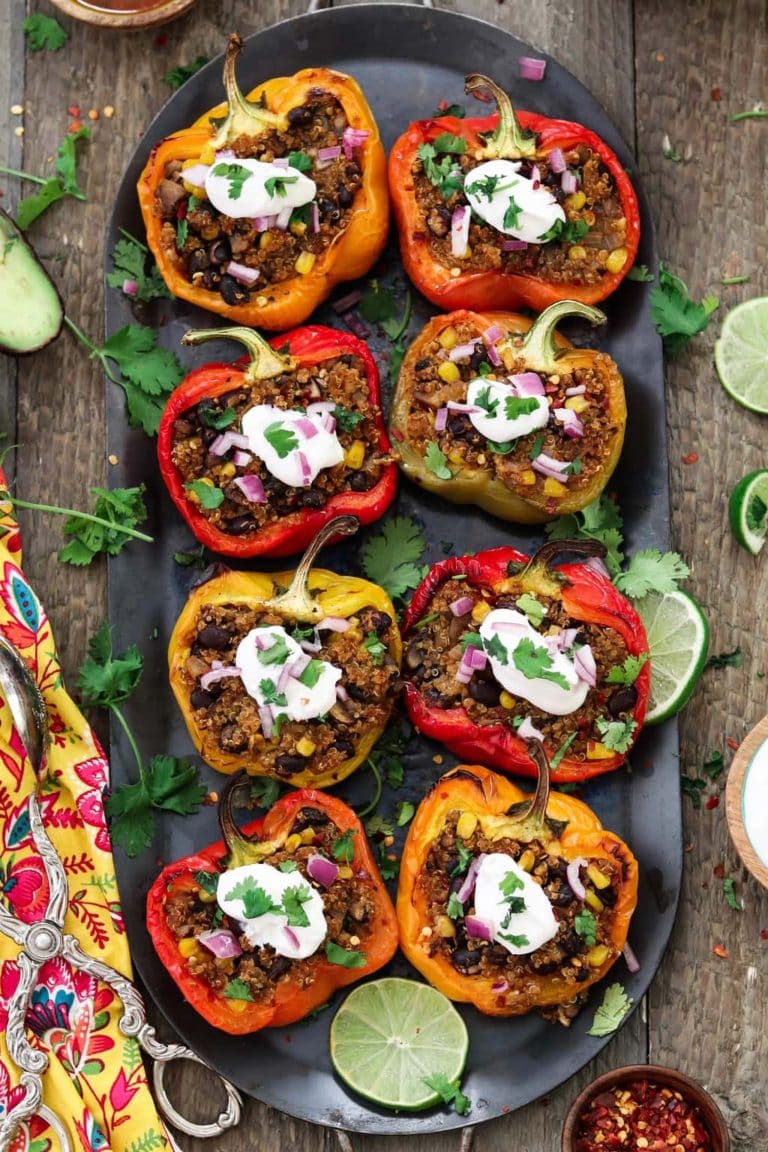 Roasted Sweet Potato Black Bean Quinoa Salad
This healthy Sweet Potato Quinoa Black Bean Salad is exactly the sort of meal that we can spend all morning looking forward to at our desk.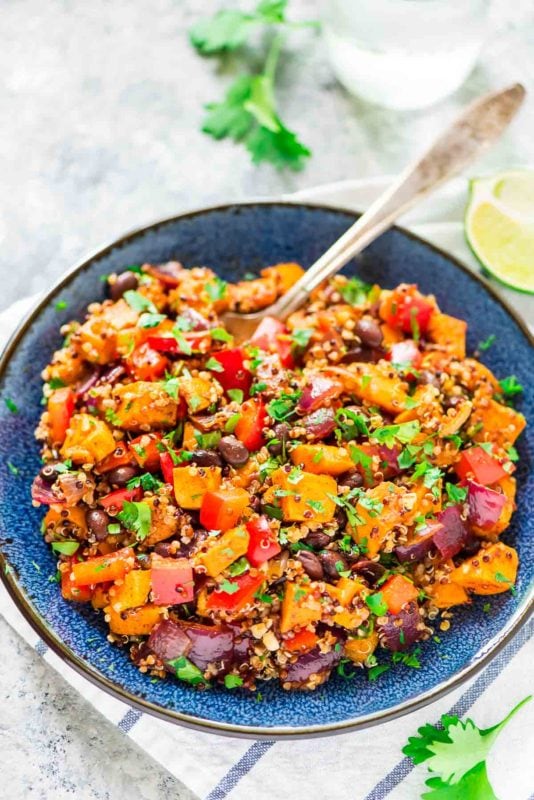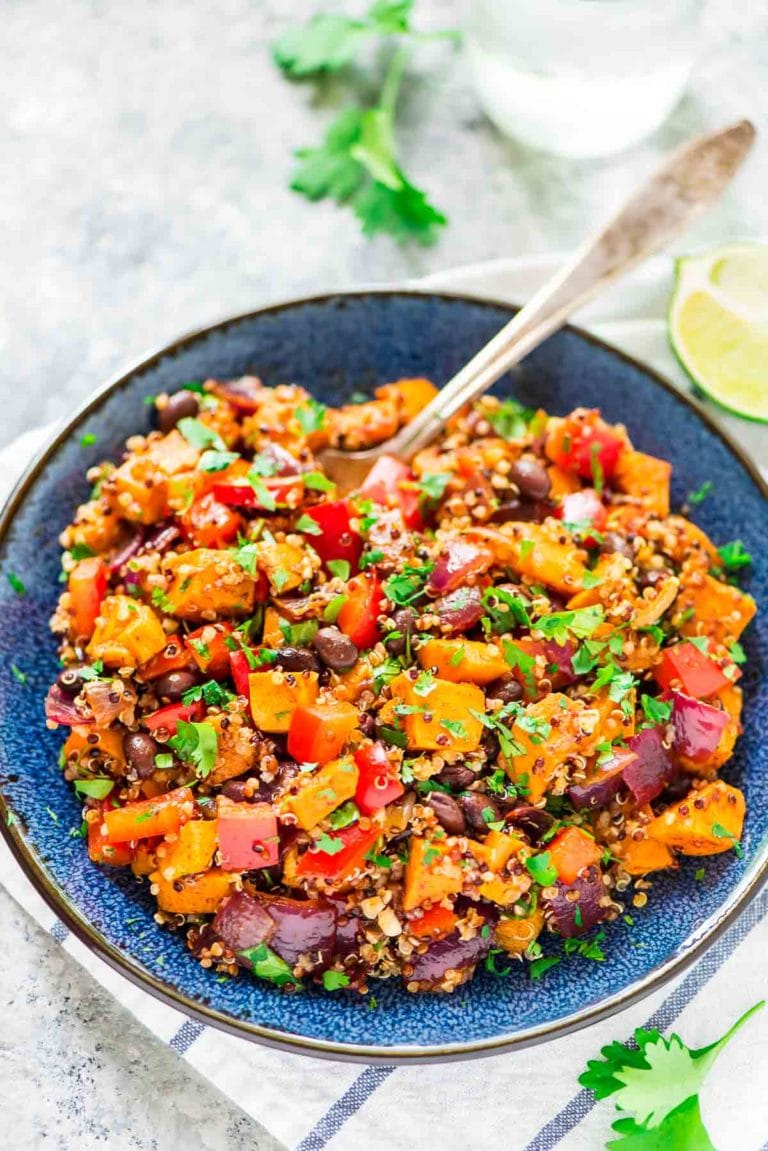 This tofu. Please try it. Please try it. This technique is pretty foolproof in creating chewy, crispy chunks of tofu that aren't drenched in oil.
Ramen noodles are good for more than just soup! Switch things up and try them in this easy and colorful Vegan Ramen Noodle Salad!
Meal Prep Vegetarian Quinoa Burrito Bowls
These easy vegetarian quinoa burrito bowls make 5 days worth of food in less than 20 minutes, is packed with nutrients and tastes delicious!
A bowl of super filling and satisfying Moroccan-inspired meatballs are exactly what you should be making for lunch this week.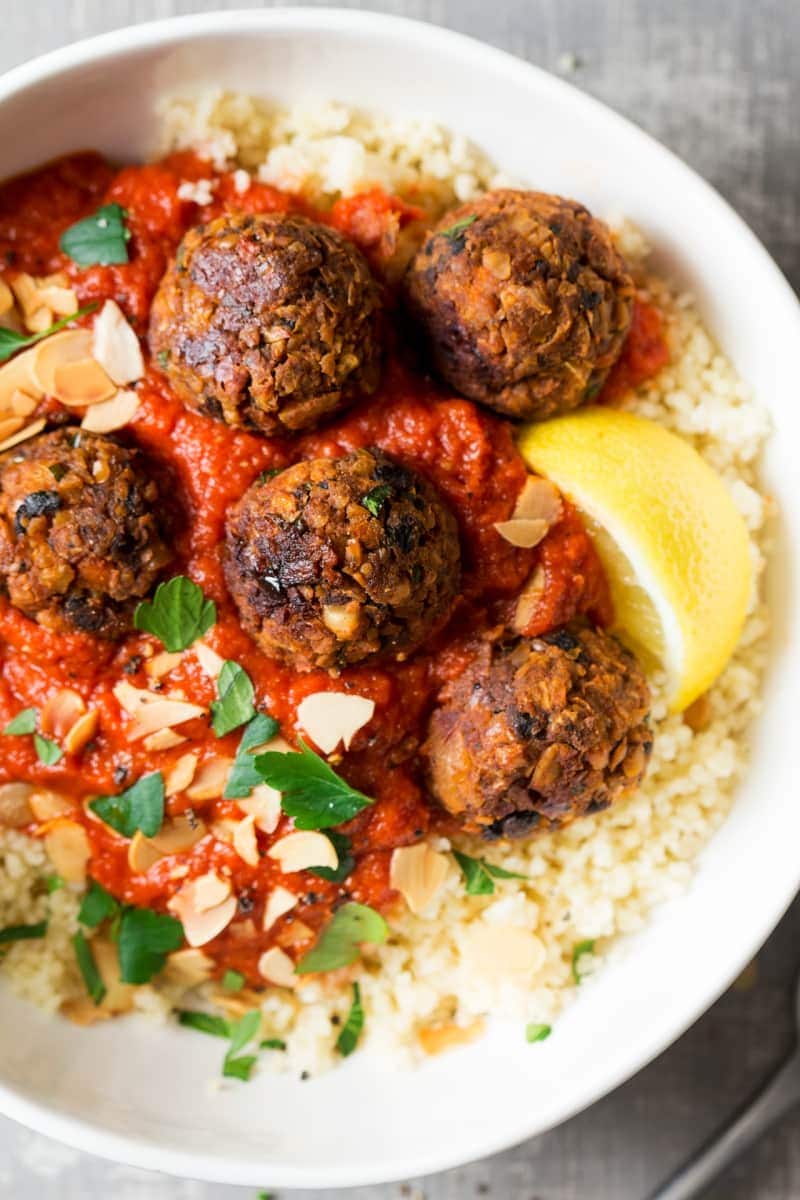 The sweet, sticky, & addictively delicious dish that tastes like a better-for-you version of Panda Express!
Quinoa & Spinach Delicata Squash
Roasted delicata squash loaded with quinoa, spinach, pecans, and cranberries. A deliciously wholesome and hearty dish you can enjoy all season.