Stay on track for your week and get ahead with this easy Cauliflower Rice meal prep!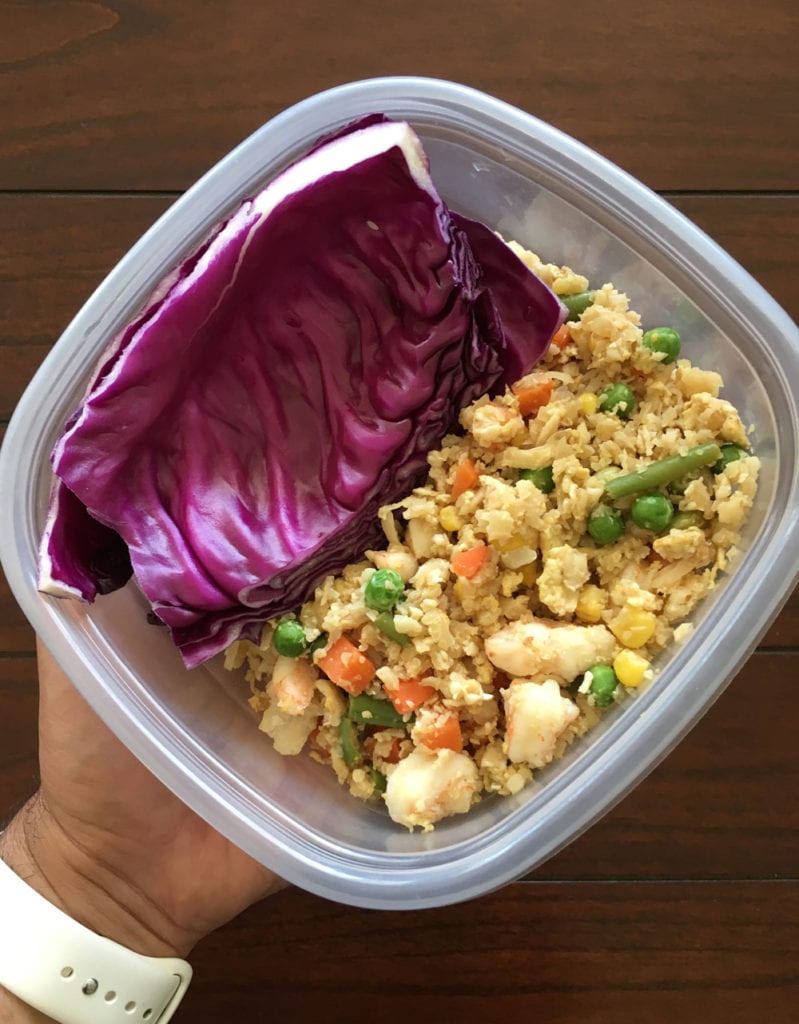 Ingredients:
1 large Cauliflower head (quartered)
1 tbsp extra virgin olive oil
2 tbsp Liquid Aminos (or Low Sodium Soy Sauce)
1 lb Shrimp, chopped
1 1/2 tsp salt
2 cups Mixed Chopped Veggies
Cooking spray (olive or coconut oil)
Instructions:
1. With a cheese grater, take each of the quarters and pass it over the medium cheese blade, creating small pieces of raw cauliflower. Transfer Cauliflower "rice" to bowl.
2. Preheat large and deep non-stick pan, spray with cooking spray. Add cauliflower "rice" and cook for 3-4 minutes or until slightly golden, stirring frequently and being careful not to burn. In the last minute of cooking, add 1/2 tsp salt and 2 tbsp of liquid aminos. Transfer to a bowl and set aside.
3. Return skillet to medium heat and swirl olive oil to coat. Add shrimp and cook on each side for about 2 minutes. Increase heat to medium-high.
4. Add chopped veggies (I used frozen veggies) to the shrimp to warm them up. Reduce heat to low, cover, and simmer, for 6 more minutes. Remove from heat, stir in cauliflower "rice." Serve with cabbage leafs or eat by itself. NOM!
Do you have a favorite cauliflower rice meal prep recipe? Let us know in the comments below.