If you're strapped for time too, budget meal planning has become an essential life skill for people strapped for time. Maybe you're a student, working professional, stay-at-home mom, of someone who just takes on more than you can handle? With rising food costs and busy schedules, finding ways to enjoy tasty, nutritious meals without breaking the bank is a top priority. In this comprehensive guide, we'll share expert tips and mouthwatering recipes to help you master the art of budget-friendly meal planning.
Why Budget Meal Planning Matters:
Budget meal planning isn't just about saving money – it's about making the most of your resources while maintaining a balanced and healthy diet. By strategically selecting affordable ingredients and planning your meals ahead, you can reduce food waste and make better use of your grocery budget.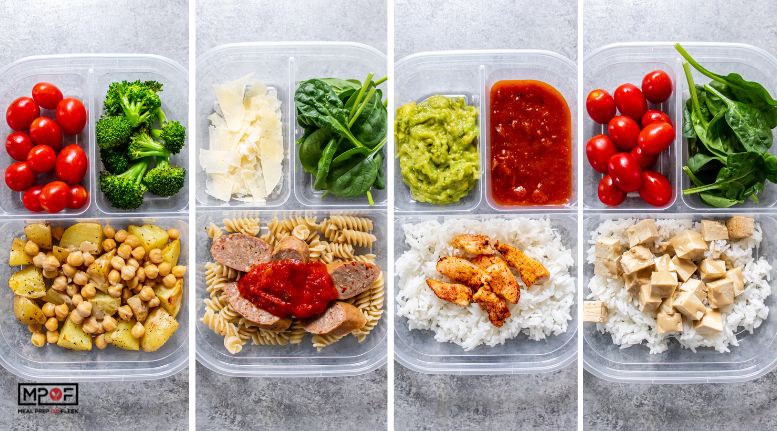 Tips for Successful Budget Meal Planning:
Create a Weekly Meal Plan: Start by outlining your meals for the week. This prevents impulse purchases and ensures you only buy what you need.
Shop with a List: Armed with your meal plan, create a detailed shopping list. Stick to it to avoid purchasing unnecessary items. If you like using apps, here are the 5 best meal planning apps that include shopping lists.
Embrace Seasonal Produce: Seasonal fruits and vegetables are often more affordable and fresher. Explore local farmers' markets for great deals.
Buy in Bulk: Non-perishable staples like rice, pasta, and beans are more cost-effective when purchased in bulk. Just be sure to store them properly. Try these 5 other money saving tips.
Repurpose Leftovers: Get creative with leftovers to minimize waste. Turn last night's roasted chicken into a tasty chicken salad for lunch.
Cook in Batches: Dedicate a day to meal prep and cook in batches. Portion and freeze meals for later use.
Compare Prices: Don't hesitate to compare prices at different stores. Online tools and apps can help you find the best deals.
DIY Convenience Foods: Instead of buying pre-packaged snacks, make your own granola bars, energy bites, and trail mix.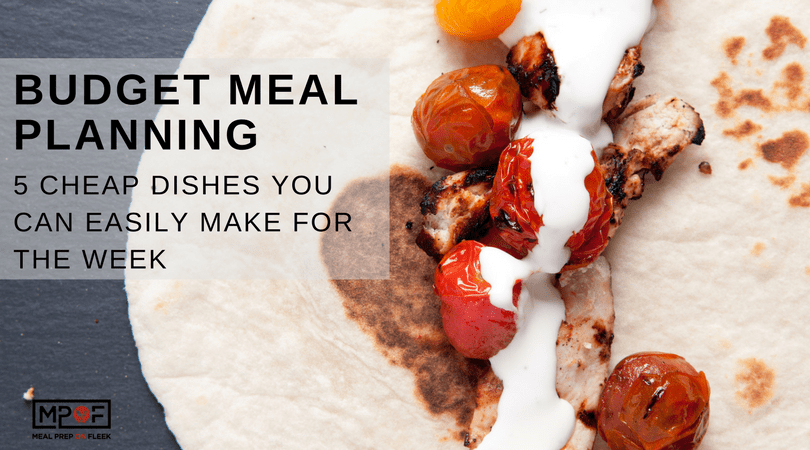 5 Cheap Dishes You Can Easily Make For The Week
Here are my top five favorite dishes I usually make in bulk. They're easy to whip up, last a whole week, and are very healthy for the mind and body!
Chicken Shawarma
I love this recipe because it truly brings out so many flavors without the guilt! It's effortless to do, and you've got everything you need in one bowl, from the healthy carbs down to the satiating protein.
Prep Time: 30 minutes
Cook Time: 30 minutes
Total Time: One hour
Serves: Six meals
Ingredients:
Two pounds of boneless skinless chicken breasts (cut into chunks)
One tablespoon of honey
Two teaspoons of paprika
Two teaspoons of cumin
Two teaspoons of kosher salt and pepper
Juice of two lemons
Four cloves of minced garlic
A pinch or red pepper flakes
Five tablespoons olive oil
Two sweet potatoes, cut into sticks
One bunch of asparagus with its ends trimmed
Four cups quinoa, cooked
Half cup of pitted kalamata olives (oil drained)
Half cup of sun-dried tomatoes (oil drained)
Steps:
Put together the chicken, paprika, honey, salt, pepper, cumin, lemon juice, red pepper flakes, garlic, and two tablespoons olive oil. Toss it in a large zip bag until well combined. Seal the bag and chill in the fridge for half an hour. You can also leave it for up to 12 hours for better flavors.
Preheat your oven to 425 degrees F. Now prepare the sweet potatoes by placing it on a baking sheet and tossing it with the other two tablespoons olive oil, as well as salt and pepper. Let it bake in the oven for 15 to 20 minutes. Flip all the sweet potatoes and let it bake for another 15 to 20 minutes.
Now prepare the asparagus by tossing it on a baking sheet with the last tablespoon olive oil, salt, and pepper. Let it roast in the oven for 10 to 15 minutes.
Put the now marinated chicken on a baking sheet, spreading it all in an even layer. Place it in your oven, roasting for 15 to 20 minutes.
Divide the cooked quinoa into six containers and then arrange the asparagus, sweet potatoes, and the chicken on top. Top it off with the olives and tomatoes. Enjoy!
Grilled Vegetables
Not a fan of the intense flavors from the shawarma marinade? No problem! This is a much more straightforward and healthy recipe, made with colorful vegetables and lean protein. I love making this when I have no time on a Sunday night!
Prep Time: 10 minutes
Cook Time: 20 minutes
Total Time: 30 minutes
Servings: Four Meals
Ingredients:
Two medium boneless skinless chicken breasts (cut into chunks)
One cup of broccoli florets
One chopped red onion
One cup of grape tomatoes
One chopped medium zucchini
Two cloves of minced garlic
One tablespoon Italian seasoning
One teaspoon salt
Half teaspoon black pepper
Half teaspoon red pepper flakes
Half teaspoon paprika
Two tablespoons olive oil
Four cups of cooked rice or quinoa
Steps:
Preheat your oven to 450 degrees F. Prepare the baking sheet and line it with aluminum foil. Set it aside to use for later.
Place the chicken and vegetables in a baking dish, sprinkling the garlic and all spices over it. Drizzle with olive oil.
Bake the chicken and vegetables on the baking sheet for about 15 to 20 minutes or once the chicken is tender and the greens are charred.
Place one cup of cooked quinoa into four containers. Divide your chicken and vegetables into the cups evenly and cover. You can store these for up to five days or freeze for up to two months. Enjoy!
Eggs
Eggs are one of the kings regarding meal prepping and budget meal planning. They also make a great breakfast bowl, filled with the protein and fats to keep you up and to run throughout the day! I like this Quinoa bowl because it's got the tangy flavor of the yogurt, as well as nice consistency and healthy ingredients.
Prep Time: 10 minutes
Cook Time: 20 minutes
Total Time: 30 minutes
Servings: Six meals
Ingredients:
A dozen eggs
Quarter cup of plain Greek yogurt
One teaspoon of onion powder
One teaspoon of granulated garlic
Half teaspoon salt
Half teaspoon pepper
One teaspoon olive oil
One bag of baby spinach (five ounces)
One pint of halved cherry tomatoes
One cup of feta cheese
Two cups quinoa, cooked
Steps:
Whisk all the eggs, yogurt, powder, garlic, salt, and pepper in a large bowl. Set it aside.
In a pan, heat the olive oil and add spinach, cooking it until it's slightly wilted. This will take about three to four minutes.
Add the cherry tomatoes and cook until the tomatoes have softened. This will take another three to four minutes.
Stir in the egg mixture in the pan and cook until the eggs have set, which can take between seven to nine minutes. Remember to stir the eggs while they prepare to have them scrambled.
When the eggs have set, stir in the gets and quinoa. Cook until everything is heated.
Separate it in six containers and place it in the fridge. Serve hot and enjoy!
No-Mayo Tuna Salad
If you're not a fan of mayonnaise but want a good tuna salad filling to go with your veggies or sandwiches, then this fantastic avocado tuna salad recipe is right for you!
Prep Time: 5 minutes
Cook Time: 2 hours
Total Time: 2 hours and 5 minus
Servings: Four Meals
Ingredients:
One ripe avocado
Quarter cup of Greek yogurt
Half teaspoon garlic powder
Half teaspoon onion powder
Quarter teaspoon salt
Quarter teaspoon of black pepper
One tablespoon of dill relish
Two cans of tuna (four ounces each)
One celery stalk, chopped
Half a red onion, chopped
Juice of half a lemon
Steps:
In a bowl, mash the avocado and Greek yogurt and mix until smooth. Stir in the garlic and onion powder, relish, salt, and pepper until it is well combined.
Stir the tuna, onion, and celery until all the ingredients are blended well together. Add the lemon juice and stir.
Allow the tuna salad to sit for a couple of hours for better flavor. You can either have it with crackers, vegetables, or as a sandwich. Prepare it for your lunch or dinners for two days and enjoy!
Tofu Burrito Bowl
You will love this vegan and vegetarian-friendly tofu burrito bowl! It only takes less than 15 minutes to prepare and cook the tofu with a definitive guide from No Meal No Health. And with its healthy ingredients, you'll have all the fat and protein you need to stay satiated.
Prep Time: 5 minutes
Cook Time: 10 minutes
Total Time: 15 minutes
Servings: Five meals
Ingredients:
14 ounces of extra firm tofu
Two tablespoons of olive oil
Half a teaspoon of salt
Half a teaspoon of pepper
Half a teaspoon of chipotle powder
Half a teaspoon of chili powder
Half a teaspoon of paprika
Half a teaspoon of garlic powder
⅛ teaspoon of cayenne
Romaine lettuce
Avocado
Black beans
Red onion
Tomatoes
Cilantro (topping)
Steps:
Drain the tofu, removing all the liquid you can before you cook it. Using a large skillet, heat the olive oil and cook the whole block of tofu, adding the seasonings with is. Use your spatula to chop and stir the tofu until cooked and seasoned well.
Cook for ten minutes or until the tofu is heated. Once done, portion the tofu in different bowls or containers. Add the desired toppings. You can store it in a fridge for up to ten days!
Budget Friendly Snacks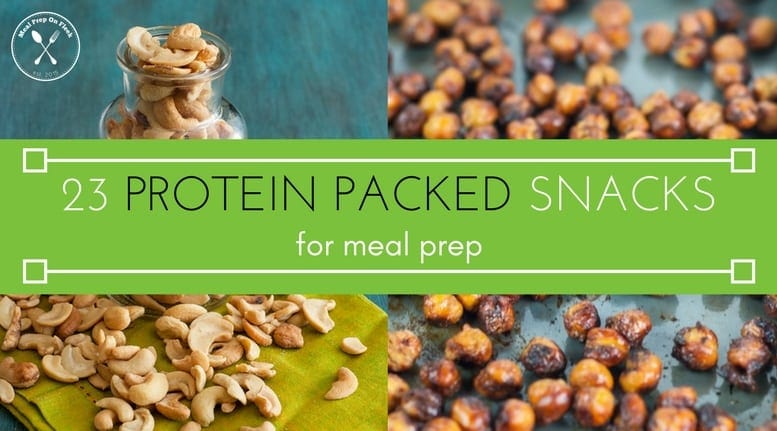 A lot of us get squeamish during the mid-afternoon or before our main mealtimes. Fortunately, there are snacks you can prepare for the week ahead without the need to run to the nearest convenience store! Here are some quick and healthy ideas to keep your stomach satisfied:
Hardboiled Eggs
These eggs will last all week. You can cook them on a Sunday and pack them into containers, getting one out if you feel hungry. You may find this a weird snack, but they are filled with protein and healthy fats to keep you satiated.
Almonds
Almonds, just like eggs, are filled with healthy fats which can keep you full. They are also a bit easier to prepare compared to eggs since all you need to do to portion it per quarter cup and place it in little baggies.
Veggie Snack Packs
I recommend that you cut up some celery or carrots, which can last all week. Pair it with hummus or any other fat-free dressing or dip you prefer.
Fruit Snack Packs
Not a fan of veggies? Opt for fruit packs instead! Mix up sliced apples, grapes, and oranges (or any other fruit you like) in a container.
Cheese
Cutting up some cheese can also help keep you satiated for longer. Pair it with crackers for better flavor.
Wrapping It Up
Mastering the art of budget meal planning is a smart way to save money, reduce food waste, and enjoy delicious homemade meals. By following these expert tips and trying out our wallet-friendly recipes, you'll be well on your way to a healthier and more economical approach to eating.
For those who would like to share their recipes or experiences with meal planning on a budget, then comment down below. All your comments and questions will be much appreciated!