TL;DR
Swap Processed Jam for Low Carb Chia Seed Jam
Swap Pasta for Vegetable Noodles
Swap Tortillas for Cauliflower Flatbread
Swap Sugar for Stevia
Swap Sweetened Sausage for No Added Sugar Varieties
Swap Burger Buns for Lettuce
Swap Rice for Cauliflower
Swap a Traditional Pizza Crust for Chicken Pizza Crust
Swap Heavy Cream for Coffee Creamers
Swap French Fries for Jicama Fries
---
If you're following the keto diet, you must stay in ketosis so your body will begin to burn fat for energy instead of carbohydrates. In order to get and stay in a ketogenic state, you must eat foods that are high in fat and low in carbohydrates, with a moderate amount of protein.
When it comes to keto ingredient swaps, the most common type of swap involves a food that's packed with carbohydrates (such as pasta) being traded for a food with far fewer carbs, like zucchini or shitake noodles.
Other popular swaps involve foods with a lot of sugar, such as store-bought yogurt with fruit on the bottom and foods with far less sugar or no sugar at all. In the yogurt scenario, instead of eating Dannon Fruit on the Bottom with Strawberry, which has 21 grams of sugar per serving, you could eat Chobani plain Greek yogurt, which has only four grams of sugar and an impressive 14 grams of protein.
Keep reading for more easy yet excellent keto ingredient swaps!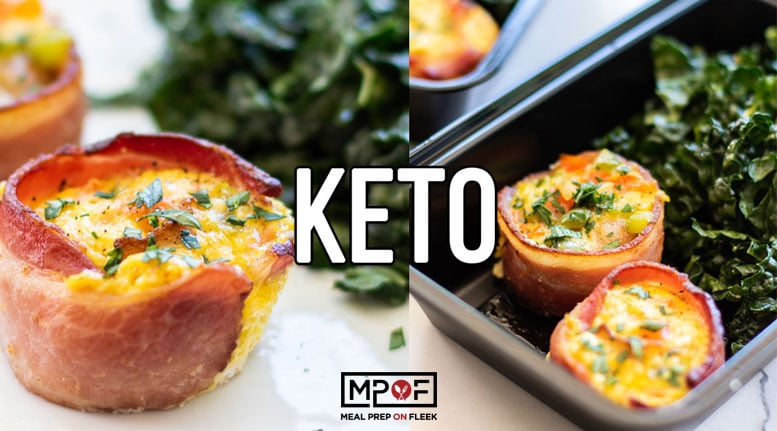 1. Swap Processed Jam for Low Carb Chia Seed Jam
"Skip the sugary, store-bought jams and make your own two-ingredient chia seed jam. Simply combine chia seeds and microwaved berries and let sit overnight," advies Mackenzie Burgess, RDN, registered dietitian nutritionist and recipe developer at Cheerful Choices. "This jam is naturally thickened by the chia seeds, which are also packed with beneficial fiber and healthy fats. This low carb snack is perfect to top yogurt bowls, almond flour crackers, or enjoy by the spoonful."
2. Swap Pasta for Vegetable Noodles
Since you're permitted very few carbs on the keto diet, pasta is far from a keto-friendly food. However, spiralized vegetables, which look an awful lot like spaghetti noodles, are an approved, much healthier substitute. While a cup of cooked spaghetti has 43 grams of carbs, the same amount of zucchini noodles has just four grams of carbs.
And even though zucchini noodles don't really taste like pasta, you can try and trick your taste buds by sauteing them and serving them with either tomato sauce (opt for a low-sugar option) or a pesto sauce. A little Parmesan cheese on top won't hurt either!
Not a fan of zucchini? Spaghetti squash and shitake noodles are worthy substitutes as well.
3. Swap Tortillas for Cauliflower Flatbread
"My favorite low-carb swap for tortillas is Cali'flour Foods Flatbreads. These flatbreads are made from real ingredients you can pronounce — mozzarella, egg whites, and cauliflower," says Burgess. "One flatbread contains five grams of protein and just two grams of net carbs. I love how these flatbreads are suitable for different dietary preferences and provide important nutrients like vitamin C, fiber, and iron."
Need a keto-friendly snack or meal suggestion? "Try rolling up turkey, cheese, and lettuce in a Cali'flour Foods Flatbread for a protein-packed wrap," Burgess suggests. "These flatbreads are also the perfect vessel for your morning eggs and avocado slices."
4. Swap Sugar for Stevia
There's nothing wrong with putting a little sugar in your coffee if you're on the keto diet, but it does have carbs, which you want to consume as little of as possible. It can also lead to a sugar spike that, depending on what else you've eaten, could throw you right out of ketosis.
So instead of reaching for the sugar, try stevia. It's a natural, plant-based sweetener that's considered a nonnutritive sweetener, which means that it contains little to no calories or carbs. Other keto-friendly sweeteners include erythritol and monk fruit.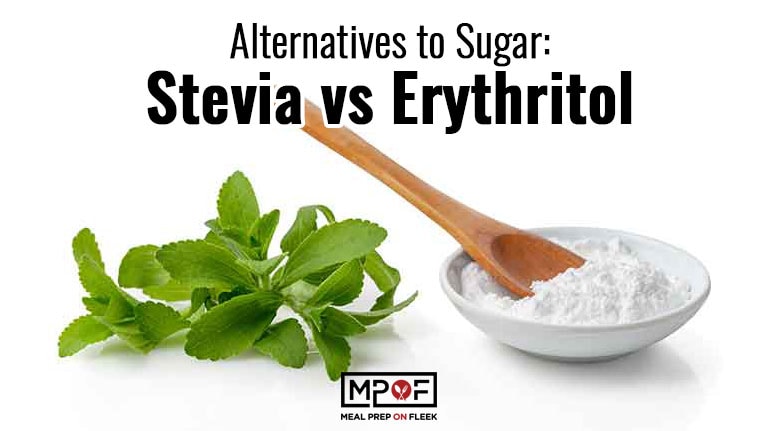 5. Swap Sweetened Sausage for No Added Sugar Varieties
"Sausage is a great low-carb ingredient to add to sheet pan dinners and grill-outs. Unfortunately, many products contain unwanted added sugars" Burgess explains. "Try swapping your regular sausage for Teton Waters Ranch Sausage. I love using these sausages because they contain no added sugars or fillers. Plus, they are 100% grass fed, allowing them to have 2-4 times more heart-healthy omega-3 fats."
6. Swap Burger Buns for Lettuce
As any In-and-Out fan will tell you, the burger chain has been in on this trick for years. While a standard hamburger bun has around 26 grams of carbohydrates, a piece of iceberg lettuce (which is also hydrating!) has less than half a gram of carbs. What's more? Wrapping your burger in lettuce will add a satisfying crunch to your meal.
7. Swap Rice for Cauliflower
One of my top swaps for keto is to substitute cauliflower for rice," says Cheryl McColgan, a health and wellness coach with a focus on keto nutrition. "Cauliflower has a mild taste and is easily prepared with the same seasonings you would use in a traditional rice dish."
8. Swap a Traditional Pizza Crust for Chicken Pizza Crust
"Pizza crust is another carbohydrate-laden food that has a very easy yet surprising substitute — shredded chicken breast along with two other whole food ingredients, cheese and eggs," McColgan shares. "These ingredients mixed together and pre-baked into a crust prior to topping makes for a delicious, almost zero-carb crust. Bonus points on this one as the crust is also a great source of clean protein."
Try this Hawaiian-inspired version, which features pineapple and ham on top of a chicken crust.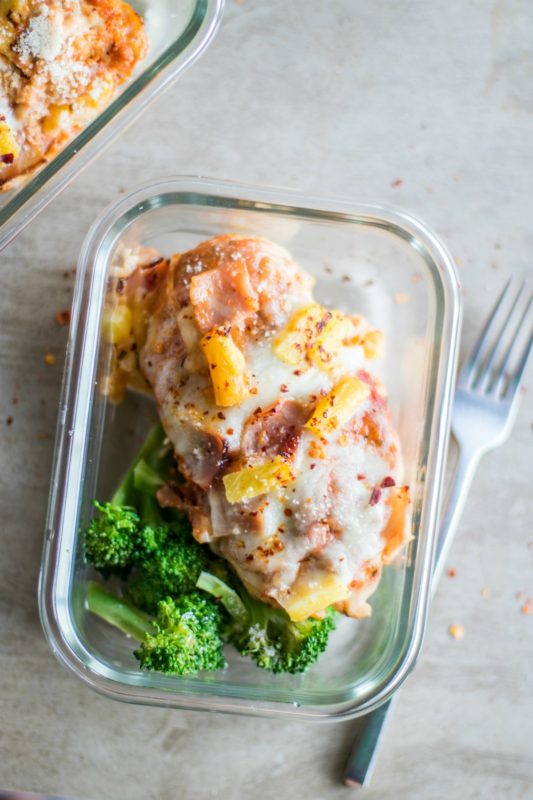 9. Swap Heavy Cream for Coffee Creamers
Store-bought coffee creamers are often loaded with added sugars (hello carbs!) but heavy cream boasts plenty of fat but zero carbs. Plus, it'll give your cup a java a richer taste and will help you feel full.
10. Swap French Fries for Jicama Fries
French fries are definitely delicious, but they provide little nutritional value and are basically fried carbs. Need proof? A serving of fries has around 50 grams of carbs, while a serving of jicama fries has approximately four grams of carbs. Zucchini fries and turnip fries also work as French fry substitutes.