Low Carb Cajun Steak Meal Prep on Fleek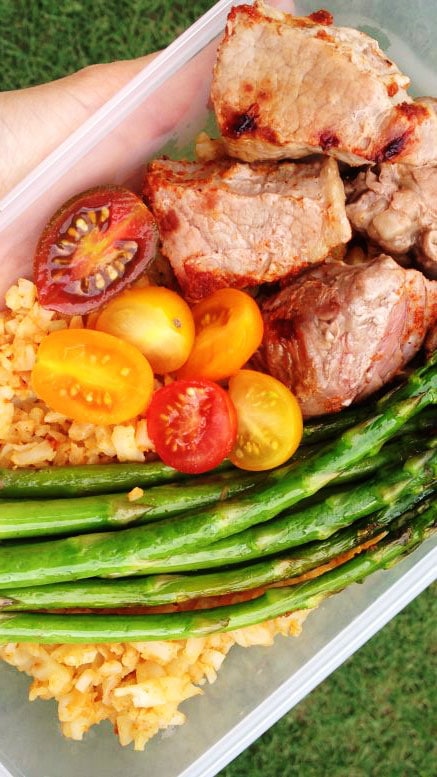 Following a low carb meal plan? We have a simple Low Carb Cajun Steak Meal Prep that is sure to blow your mind!
Ingredients:
5280meat steak kabobs ($6.00)
Cauliflower rice ($2.00)
rainbow cherry tomatoes ($2.00)
asparagus ($2.00)
@flavorgod cajun seasoning
ghee
Method:
Season steak with @flavorgod cajun and grill
Grill asparagus at the same time
Saute caulirice with ghee and more cajun seasoning
Evenly divide caulirice, asapragus and steak among containers
Add in sliced tomatoes
Enjoy a rainbow of yum!
_
Total Prep Cost: $12.00
Price Per Meal: $3.00