Kofta Kebab Meal Prep
Here at MPOF, we're human too (contrary to what meal prep legend might have you believe ??), and so naturally we are no different than our ancestors in our love for meatballs. It is truly this intergenerational love that brings you today's kofta kebab meal prep recipe—And gosh darn, is it ever mouth-wateringly tasty! This dish combines the two iconic Middle Eastern culinary traditions of kofta and kebabs too, for double the meal prep points (if those weren't a thing before, maybe they are now)!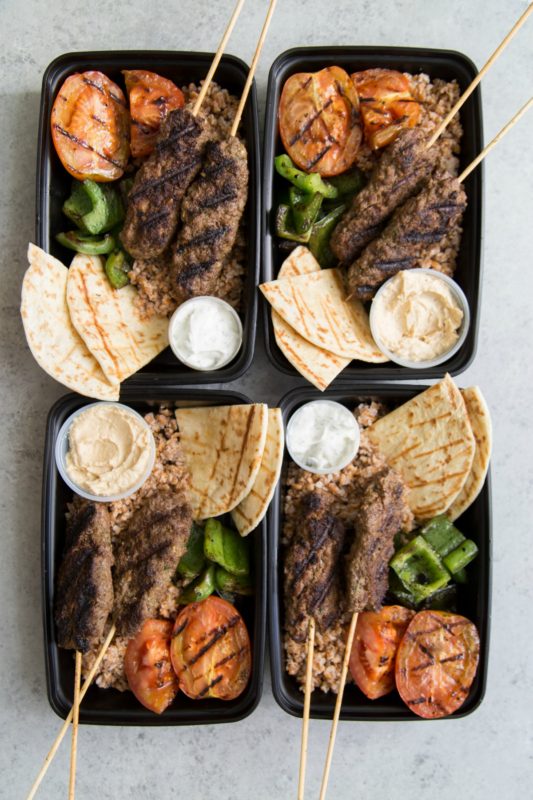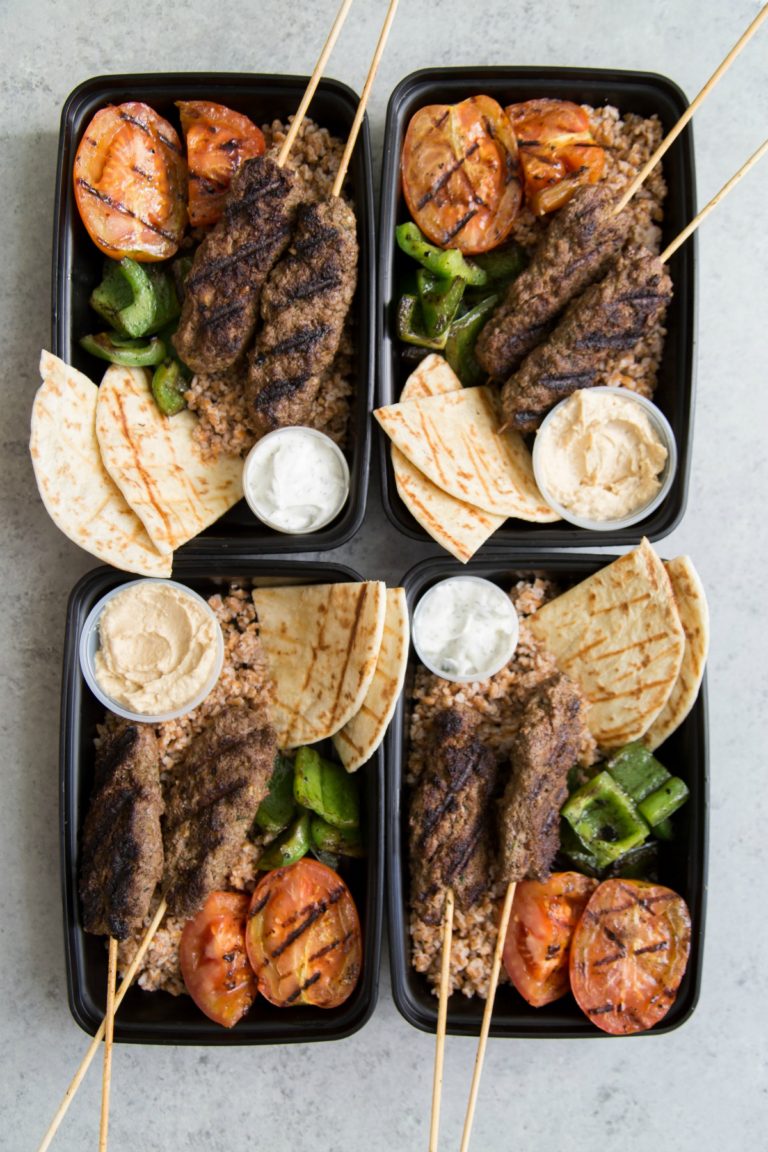 What is Kofta, you ask?
Well, meal prep fam, Oxford Dictionary defines it as, "a savory ball made with minced meat, paneer, or vegetables". In general, though, kofta specifically is a traditional food most commonly made from an amalgam of beef and lamb and is an ethnic food of Caucasian and Middle Eastern origin. Basically, kofta is a kind of meatball! And the tradition of adding heat to meat? Well, that transcends human history in a completely ubiquitous way, friends. Meatballs have been a beloved staple food for many hundreds of thousands of years, and they transcend any and every cultural boundary!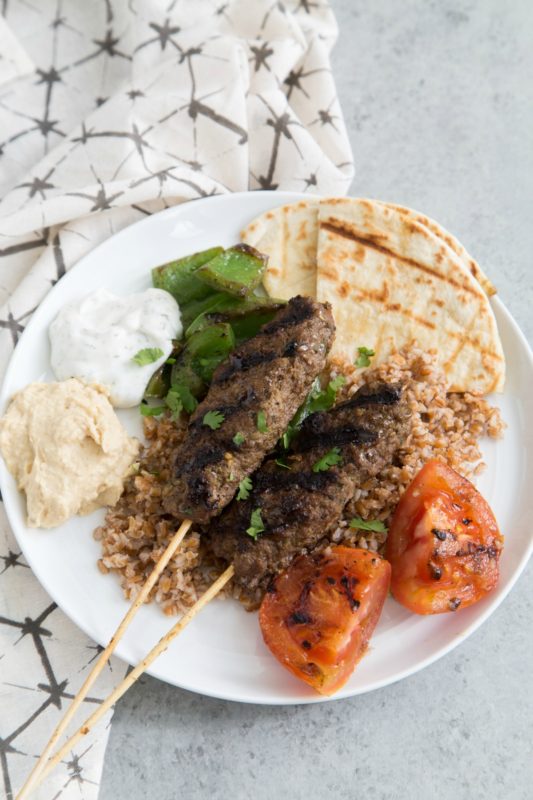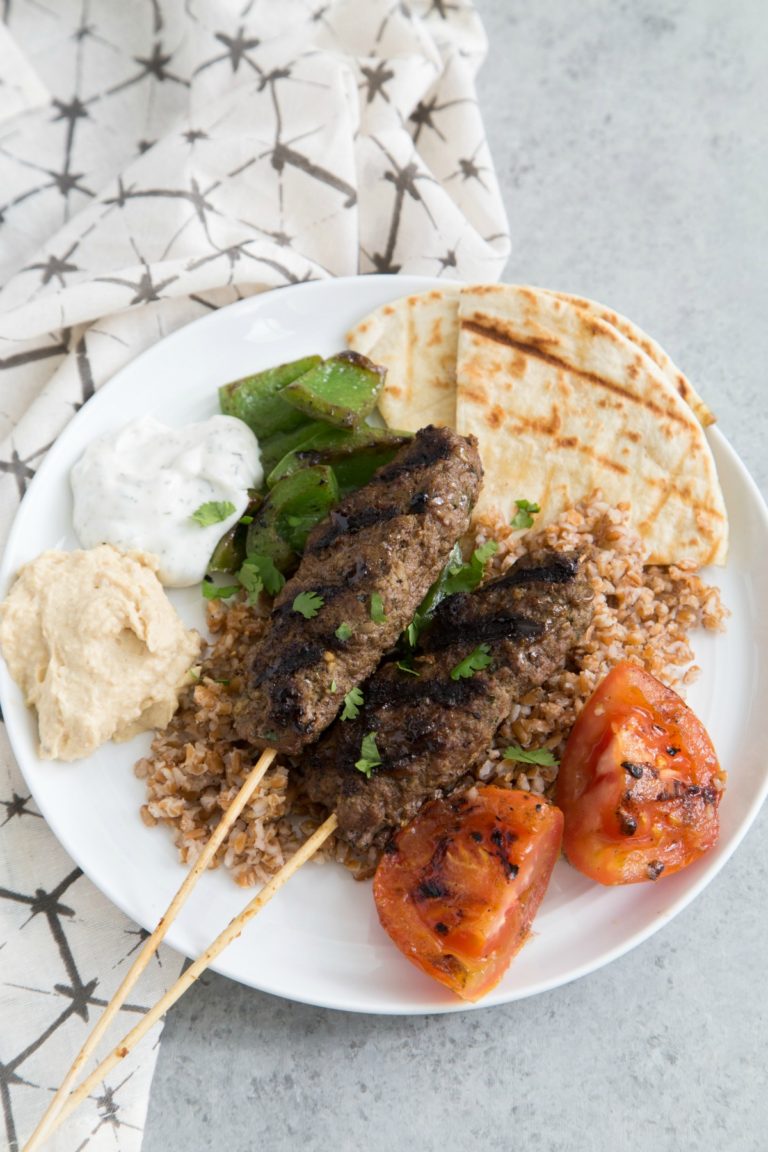 This kebab meal prep recipe also delivers in the way of nutritional value! Containing 21g of protein, 1g of fiber, and 27.5g of fat per single serving, our keto readers will find that this kebab meal prep is nothing to shake a stick at (or meat on a stick, for that matter ??)! We love the fact that it's paleo and Whole30-compliant too, so our readers on these diet plans won't get the short end of the stick, should they decide to make these kebabs for their weekly prepped meals.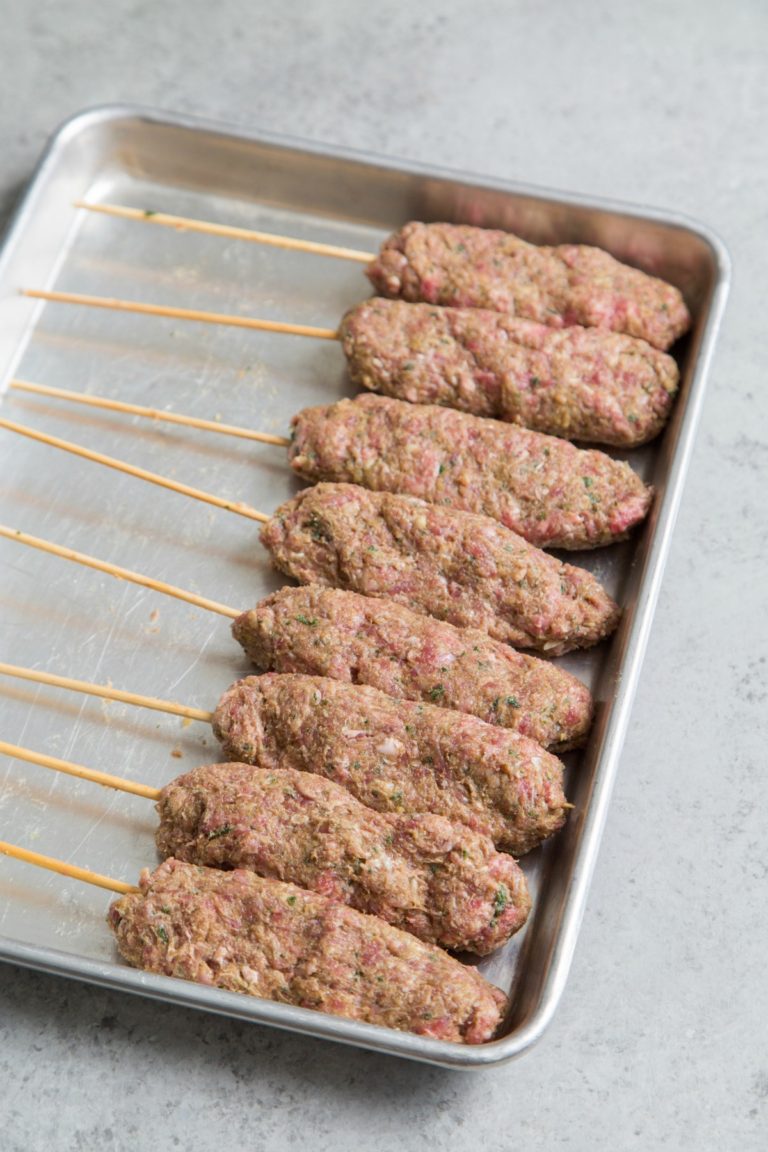 Kofta Kebab Meal Prep Ingredients:
½ cup chopped yellow onion
3 garlic cloves
½ teaspoon kosher salt
¼ teaspoon ground black pepper
2 Tablespoons fresh cilantro
½ teaspoon ground coriander
1 Tablespoon fresh mint leaves
½ teaspoon ground turmeric
1 teaspoon ground cumin
½ teaspoon ground cinnamon
¼ teaspoon ground paprika
2 teaspoons grapeseed oil, or vegetable oil
1 pound ground beef chuck (80% lean meat, 20% fat)*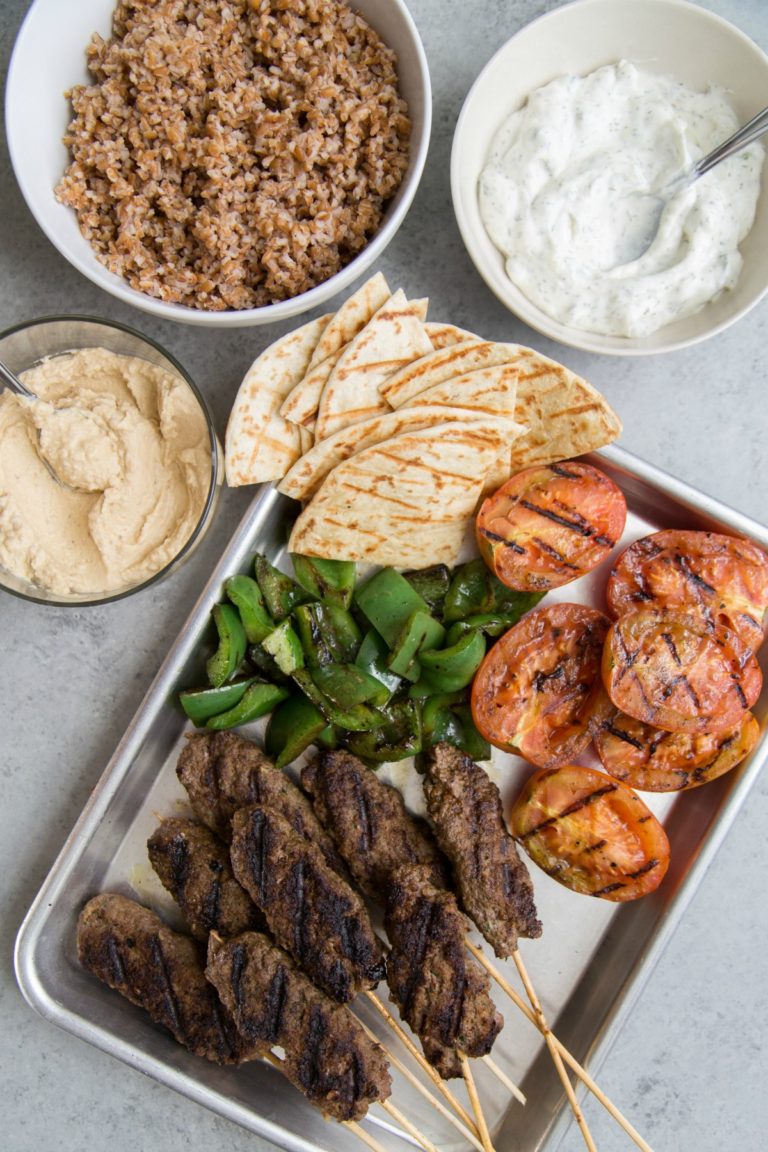 More Middle Eastern Meal Preps…
By the way, if you want a more traditional flavor for your fare, you can absolutely incorporate ground lamb with the beef, and you'll still get all the nutritional benefit!! And since we know how great these Middle Eastern-inspired meals are, if you want more, check out this Easy Falafel Meal Prep or these Pesto Beef Kabobs, which are just as keto, paleo, and Whole30-compliant as the kofta kebabs we've just broken down in this article! Happy meal prepping, beloved MPOF readers!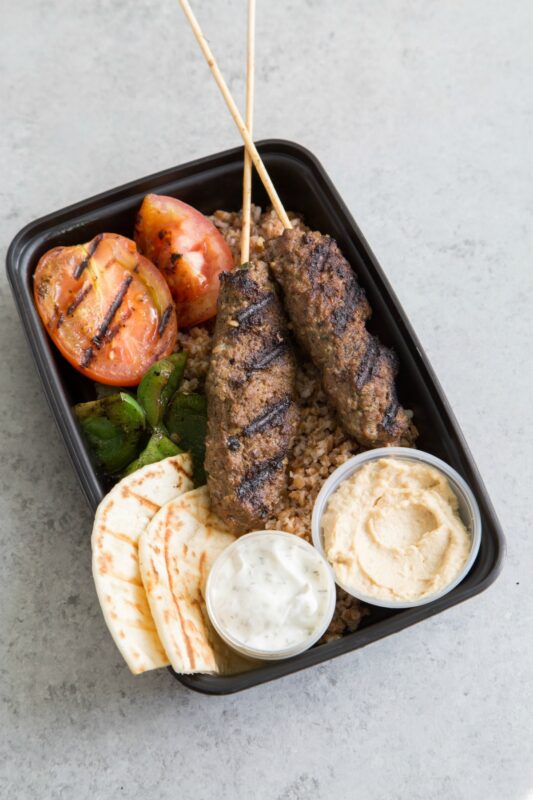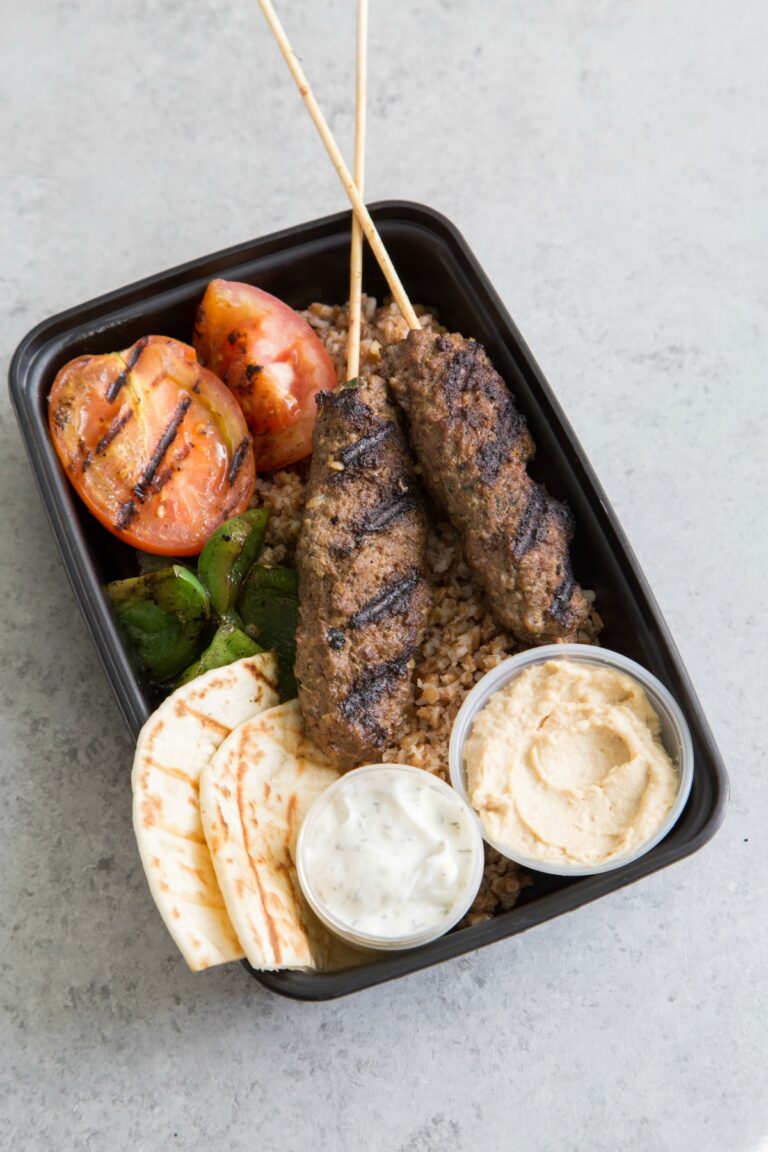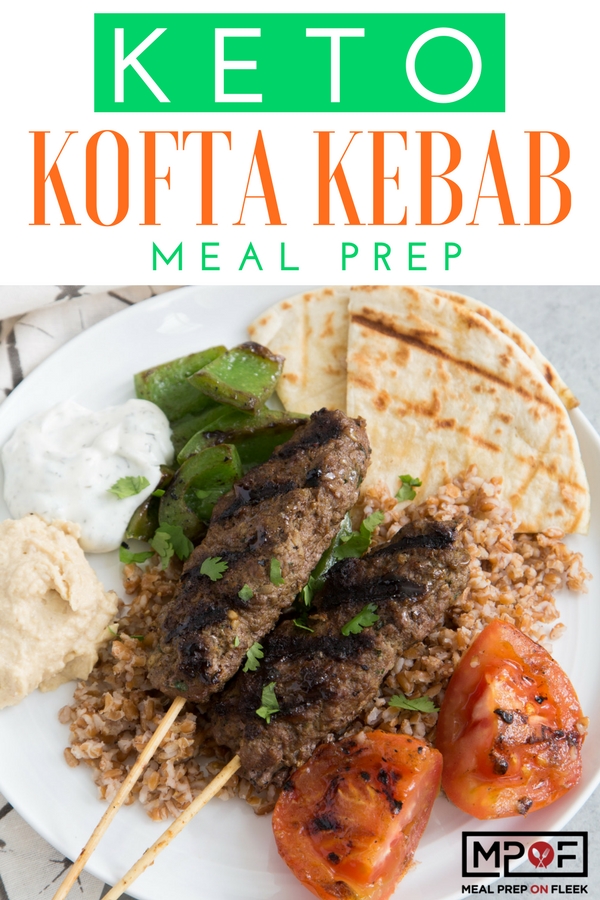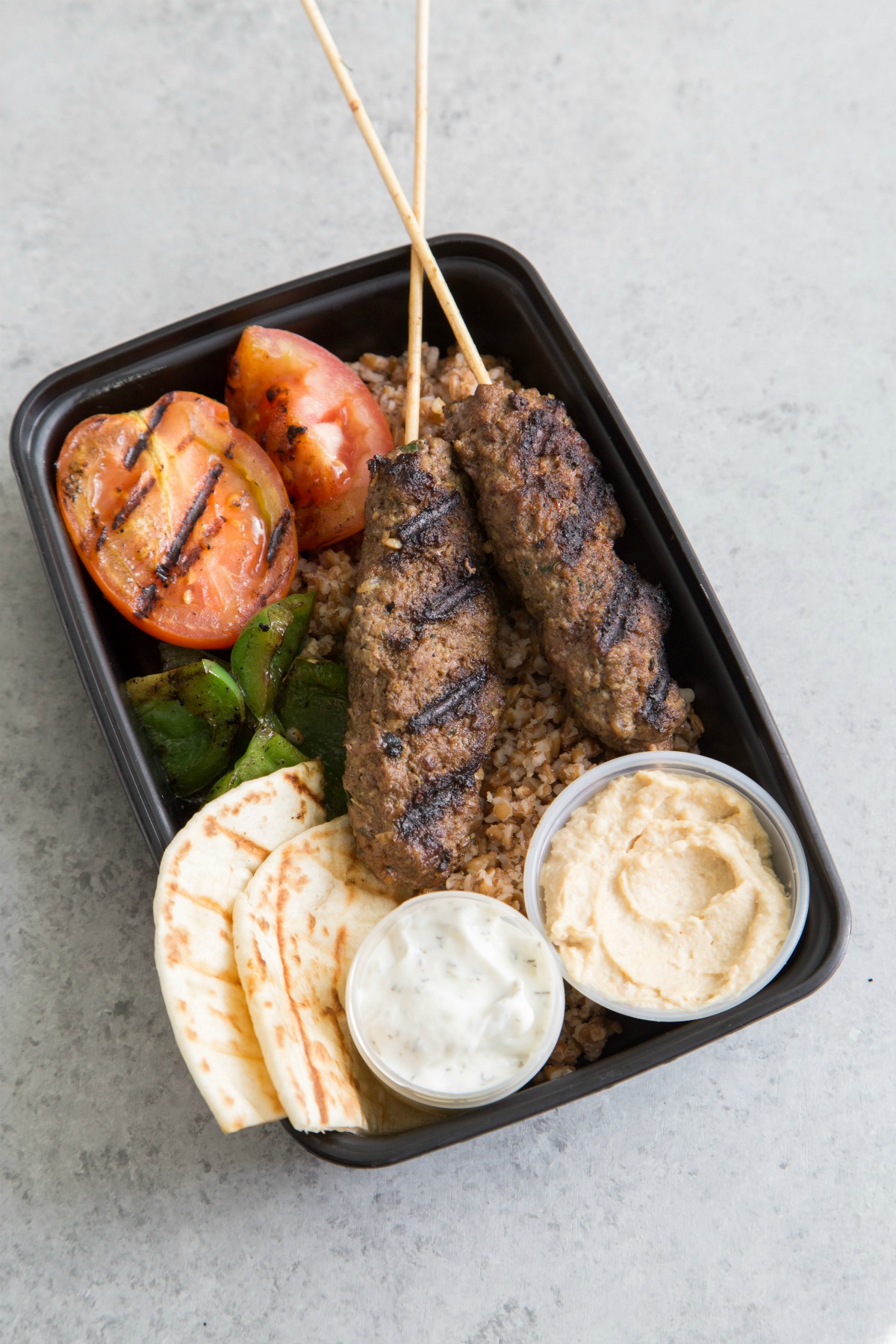 Ingredients
1/2

cup

yellow onion

chopped

3

cloves

garlic

1/2

tsp

Salt

1/4

tsp

black pepper

2

tbs

Fresh cilantro

1

tbs

fresh mint

1

tsp

ground cumin

1/2

tsp

ground coriander

1/2

tsp

ground turmeric

1/2

tsp

ground cinnamon

1/4

tsp

ground paprika

2

tsp

grapeseed oil or oil of choice

1

pound

ground beef

we used 80/20
Instructions
If using wooden skewers, soak in water for 30 minutes

In the bowl of a food processor fitted with a blade attachment, pulse together onion,
garlic, salt, pepper, cilantro, mint, cumin, coriander, turmeric, cinnamon, paprika, and oil.
Scrape down bowl as needed to ensure thorough mixing. Add about 2 tablespoons of
ground beef. Process until spice mixture resembles a thick paste.

Transfer spice mixture to a large bowl with remaining ground beef. Use your hands combine ingredients together.

Divide spice-meat mixture into 8 equal portions. Shape each portion into an oblong.
Gently flatten with your palm and mold around a wooden skewer. Finish by lightly pressing
it flat. Arrange on a baking tray. Repeat with remaining portions. Let chill in the fridge for
20 minutes or 10 minutes in the freezer while you preheat the grill for medium-high heat.

Lightly brush oil over grill grates. Alternatively, use a cast-iron skillet over medium heat.
Cook kofta kebabs for 4-5 minutes on each side until browned.

Serve warm with pita bread (or flatbread), bulgar, hummus, and/or tzatziki sauce (optional)

NOTE: Ground lamb or a mixture of ground lamb and ground beef can be used.
Notes
WW Smart Points= Green:9  Blue:9  Purple:9
__
Nutrition for 1 out of 4 servings (1 serving = 2 skewers)
21g Protein | 4.5g Carbs | 27.5g Fat | 1g Fiber | 340 Calories
Nutrition
Serving:
1
meal
|
Calories:
340
kcal
|
Carbohydrates:
4.5
g
|
Protein:
21
g
|
Fat:
27.5
g
|
Fiber:
1
g