Breakfast snack box! This meal prep is loaded with easy food to eat at your desk for breakfast or lunch; or breakfast for lunch!
Snack boxes are fun! Food is more enjoyable when it is cute and bite-sized and made for eating with fingers. Maybe the love of this type of food is all nostalgia; think TV dinners, cafeteria platters and Lunchables of our childhoods. But think of this meal prep recipe as a breakfast picnic at your desk and we're pretty confident you'll fall in love with it, too. Eat it for breakfast, a snack, or lunch. Doesn't matter. It's awesome.
A Word About Whole30 Meal Prepping
Although this meal prep recipe can be enjoyed by anyone at any time, we wanted to focus on creating a compliant breakfast option for those brave souls currently embarking on the Whole30 journey. The most important (and challenging) part of the Whole30 experience? Prep! It's so helpful to be well prepared so that you are armed against the pangs of unexpected cravings and hunger. This box includes a little bit of everything: protein, healthy sugars, and healthy fats- all represented in both sweet and savory flavors.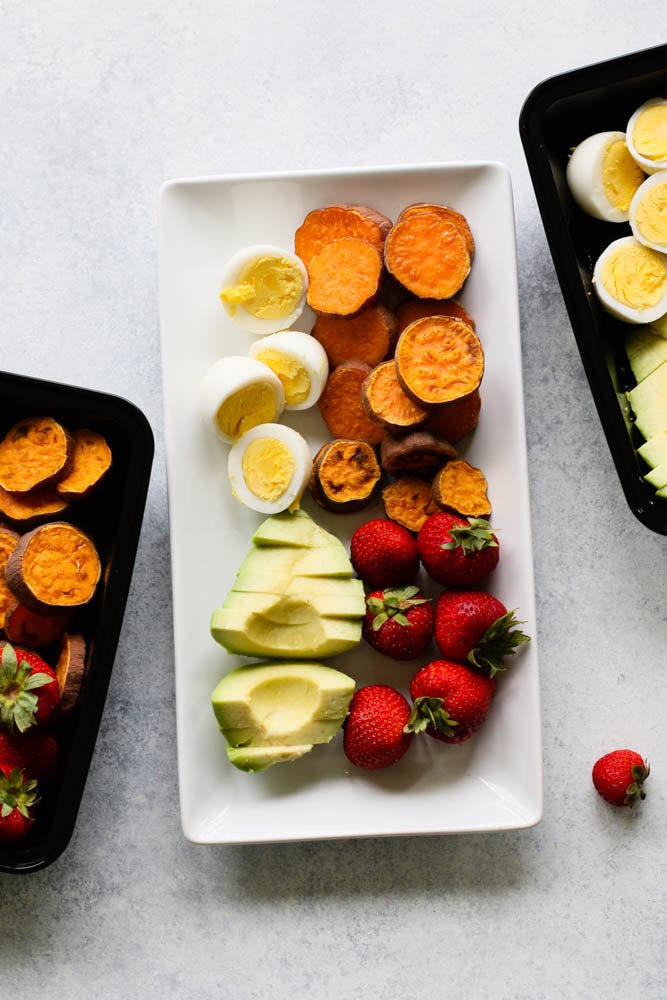 A Word About Sweet Potatoes and Avocados and Whole30
Sweet potatoes are a nutrient powerhouse and probably one of the best choices you could make for any meal. (It's why we love sweet potatoes at breakfast in particular, and why Whole30 plans do, too). Their rich orange color is an indication of the presence of Vitamin A and various antioxidants that protect our bodies against free radical damage. Plus they are a near-perfect complex carbohydrate. Sweet potatoes keep your blood sugar sustained and help us feel fuller for longer.
We know we don't have to convince anybody about the glory of avocados. But in case you forgot, a great breakfast is incomplete without a serving of healthy fats. And avocados are a great option! Creamy, delicious, and, well… perfect. Hard-boiled eggs bring this meal prep recipe up to 16g of protein per serving. Polish it off with a few bites of fresh sweet strawberries. Yes, yes, and yes. Your Whole30 breakfasts will never be the same!
Whole30 Breakfast Snack Boxes Meal Prep Ingredients
8 eggs
1 pint strawberries
2 avocados, sliced
4 sweet potatoes, scrubbed and cut into 1" rounds (about 4 cups)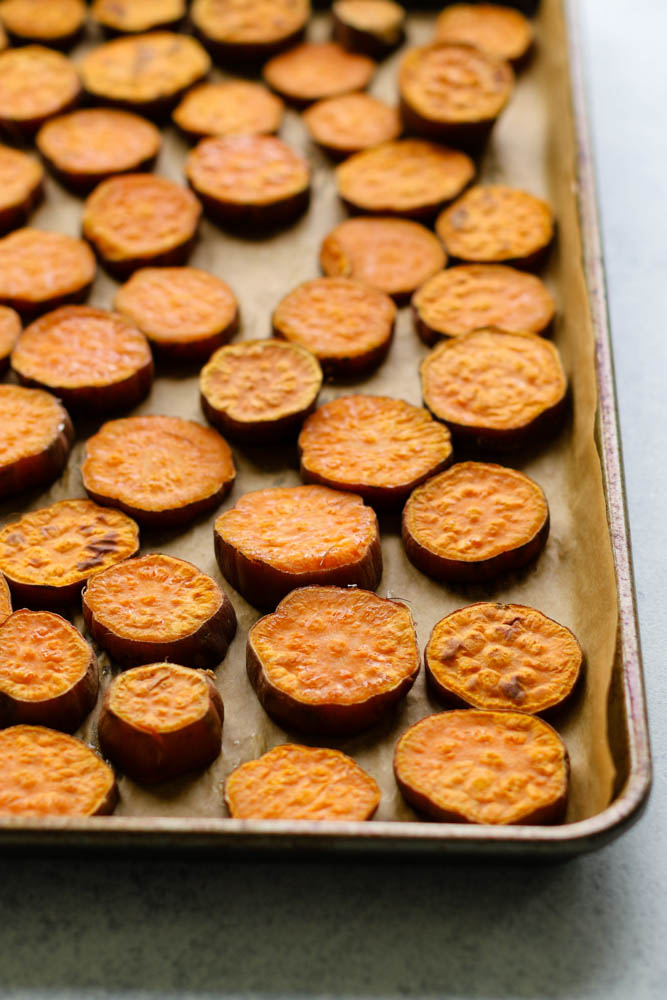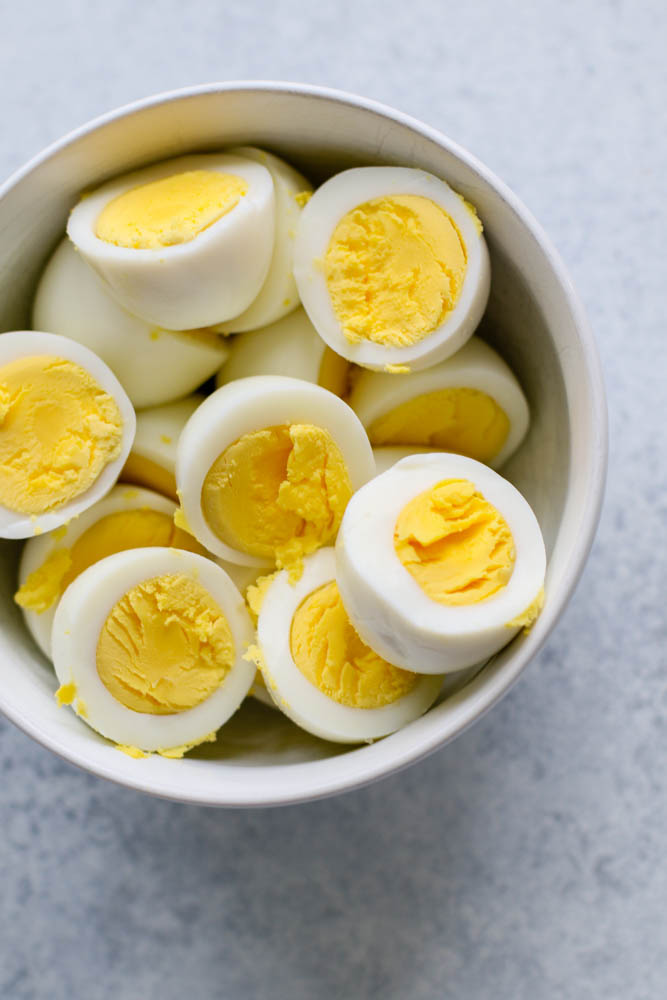 How to Make Whole30 Breakfast Snack Box
This is so easy! It requires very little cooking, which is so helpful. Just hard boil 8 eggs (or more, if you want, as they will keep!) and slice the sweet potatoes into rounds and roast them in the oven. The other ingredients are avocado and strawberries, and those just get sliced and washed, respectively.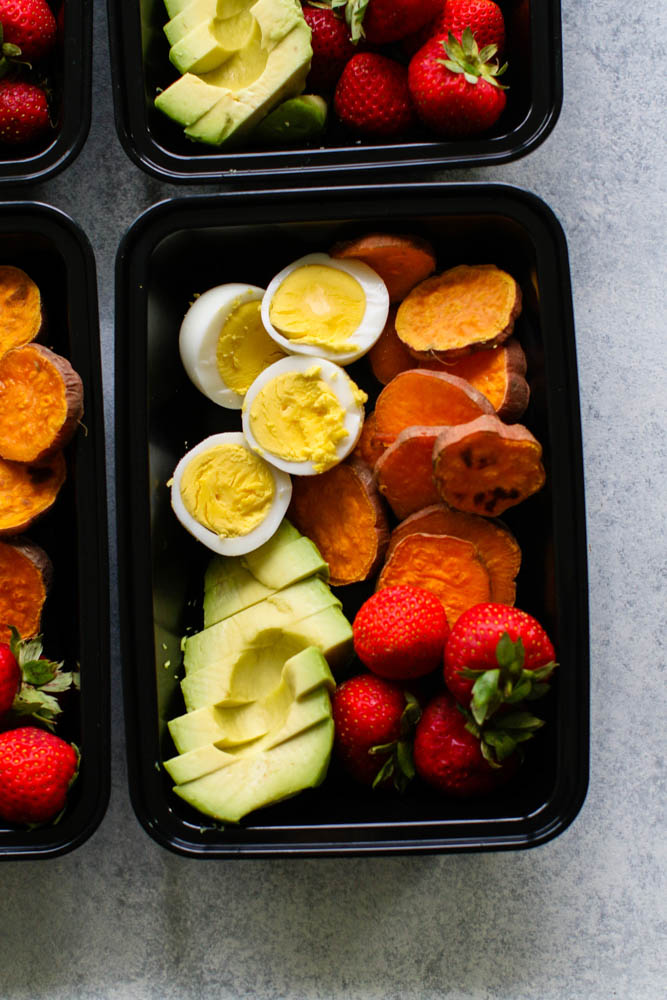 How to Store and Serve
These prep easily and will keep for 4 to 5 days in the fridge in airtight meal prep containers. Give everything except the strawberries a healthy dousing of salt and pepper right before serving. You might consider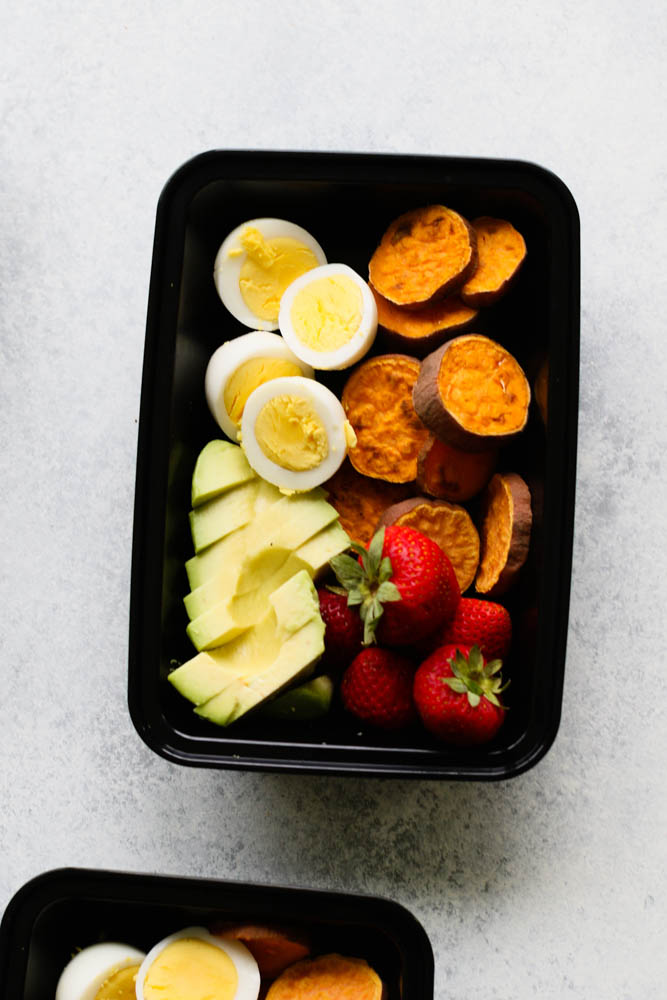 Variations and How to Customize
We like to roast sweet potatoes with herbs such as rosemary, thyme, or sage. Parsley is also great. None of those will interfere with a Whole30 protocol.
You could swap out the strawberries for blueberries, raspberries, or blackberries.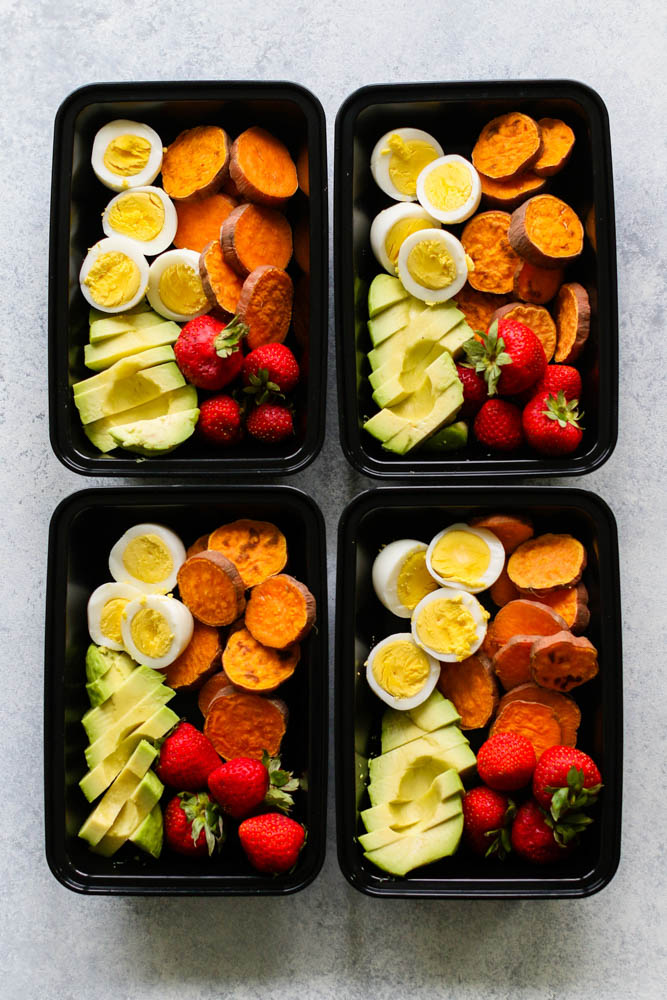 More Breakfast and Snack Box Recipes You'll Love to Meal Prep!