25 Easy Butternut Squash Recipes for Meal Prep
It's that time of year when the leaves start to turn, when the days get shorter and the nights cool, and when Pumpkin Spice is suddenly making appearances in everything from muffins to graphic tees to lattes to candles to toothpaste (we wish we were joking about that last one). But some of our favorite things about the fall and winter seasons are the recipes – hearty and warm and hopefully full of squash! To get you in the mood for fall, we've gathered 25 of our favorite Easy Butternut Squash Recipes- all meal prep friendly.
Whether prepping for exam week or keeping up with the kids' extracurriculars, meal prepping is a valuable tool all year round. But saving time and money doesn't have to mean losing out on flavor or variety, and these delicious and unique recipes are here to prove it! We've got warm and cold salads, pastas, chilis, casseroles, enchiladas, paleo-friendly meals, tacos, slow cooker curries, and more! And yes, they all feature one of our favorite fall and winter vegetables: butternut squash. Like other characteristically orange produce, butternut squash boasts a pretty fantastic list of micronutrients, including four times the recommended intake of Vitamin A and over half of our daily Vitamin C needs- all in a single serving! So each of these recipes is benefiting your time management, your taste buds, and your daily nutritional needs.
Though it's typically the most cost effective to purchase the whole, raw squash, a note that many grocery stores offer pre-prepared butternut squash, sometimes freshly cubed or spiralized, but often frozen. If saving time is your main priority, be sure to check your grocery store's freezer aisle for easy squash options! We also like to stock up on these hearty gourds when they're on sale in the peak season, prep a few at once, and store the cubes for later use. Prepping your ingredients for your future meal prep? Look at you, pro. Let us know in the comments which of these 25 Easy Butternut Squash Recipes is your favorite!
Related: Our Ultimate List of Meal Prep Kitchen Tools (Including a Spiralizer)
Check out these Easy Butternut Squash Recipes
Butternut Squash and Cranberry Skillet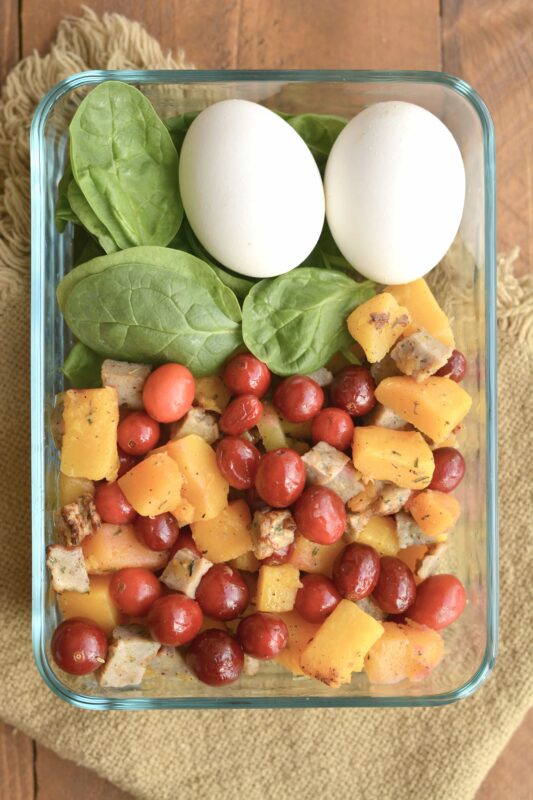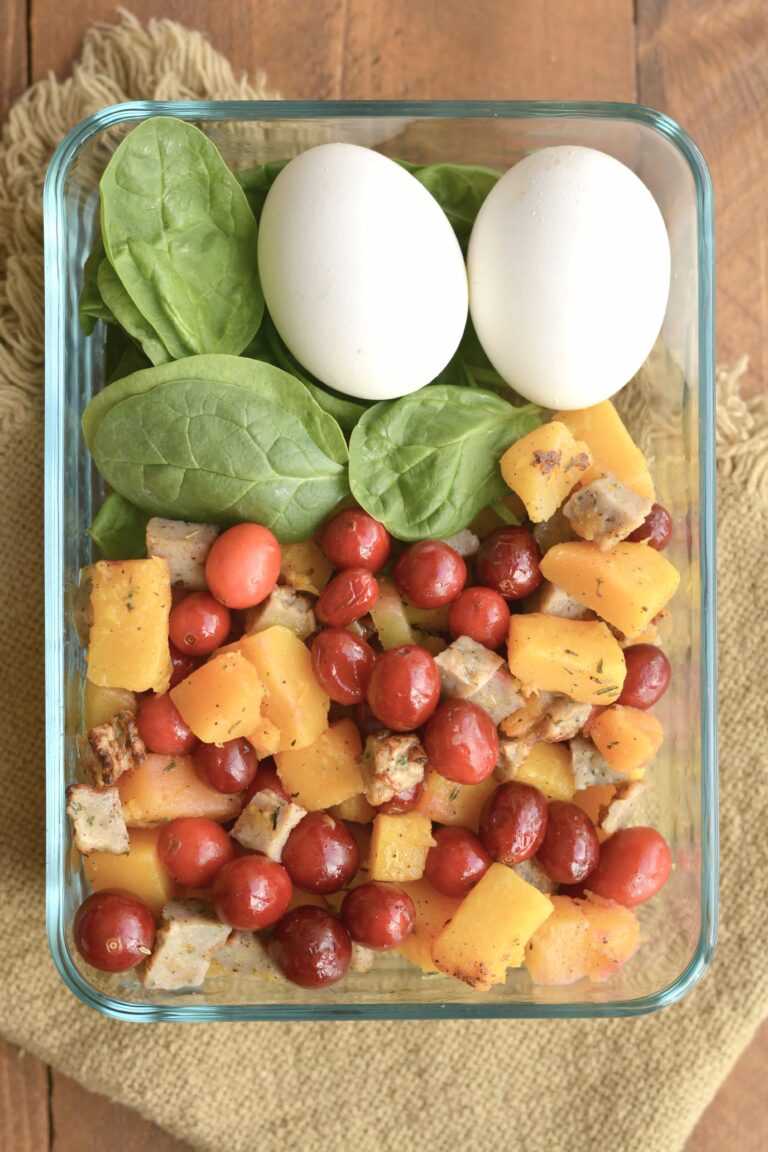 Baby Kale, Butternut Squash, and Chicken Salad
One-Pan Broccoli-Bacon Mac 'n' Cheese
Quinoa Stuffed Butternut Squash with Cranberries and Kale
Roasted Butternut Squash Quinoa Salad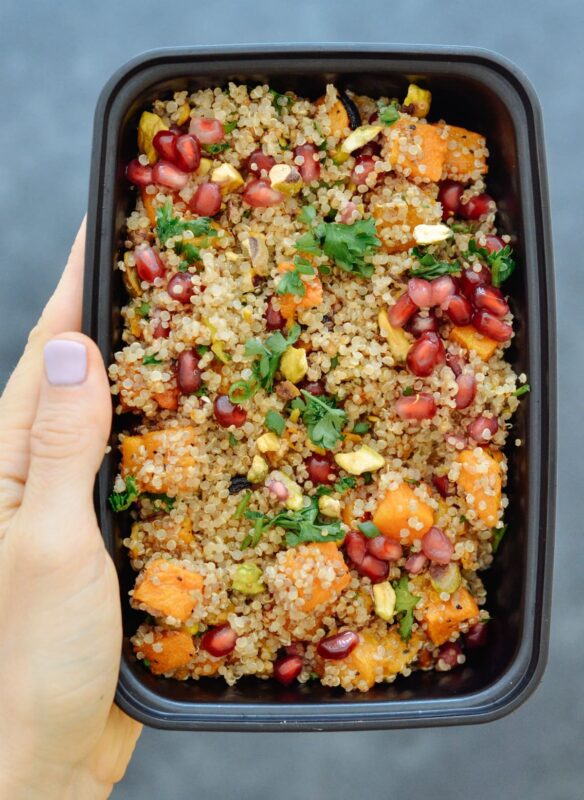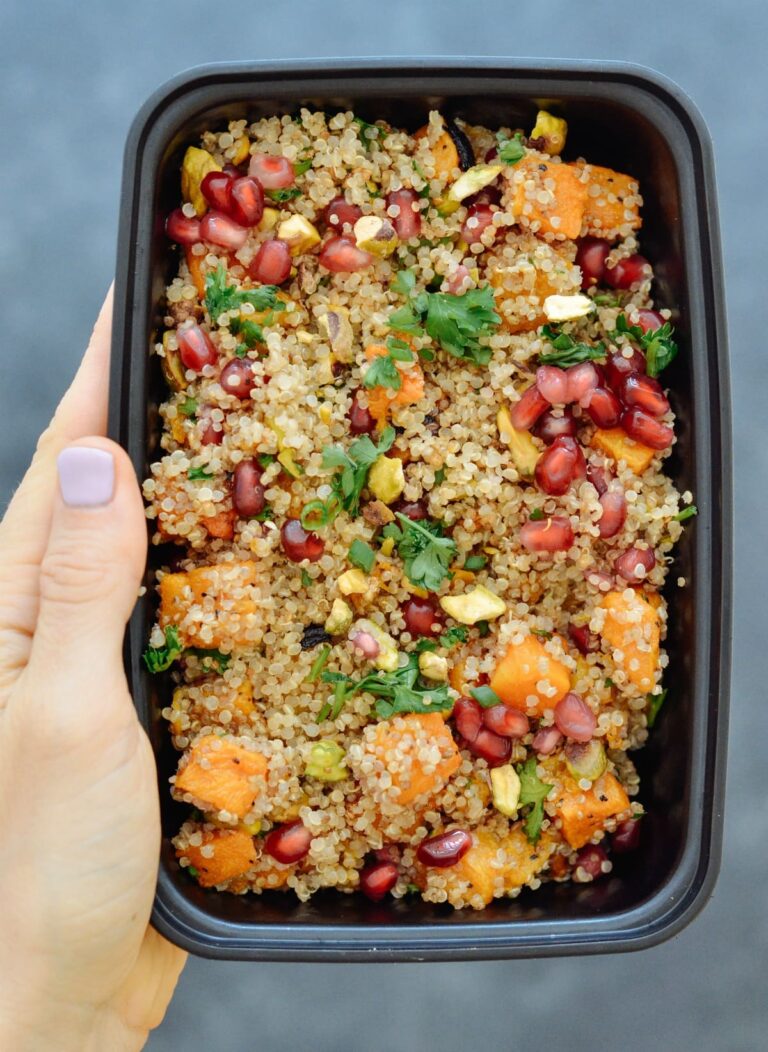 Butternut Squash Jambalaya (vegan)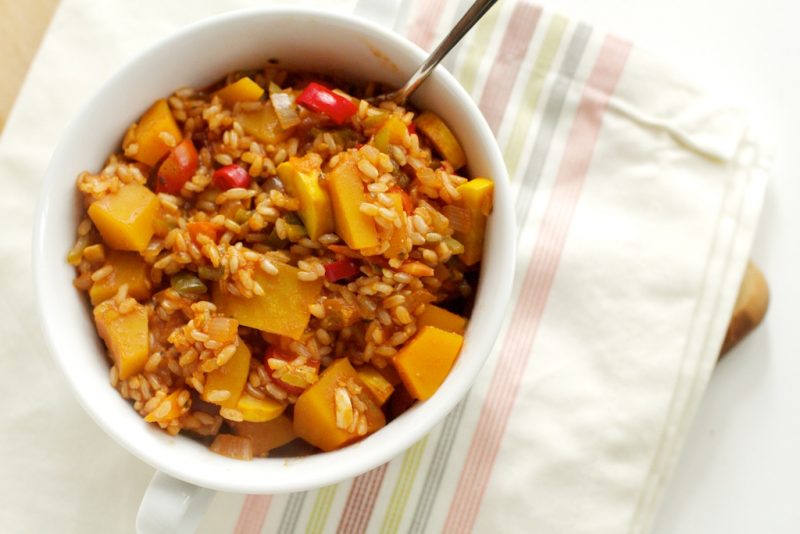 Butternut Squash Chorizo Tacos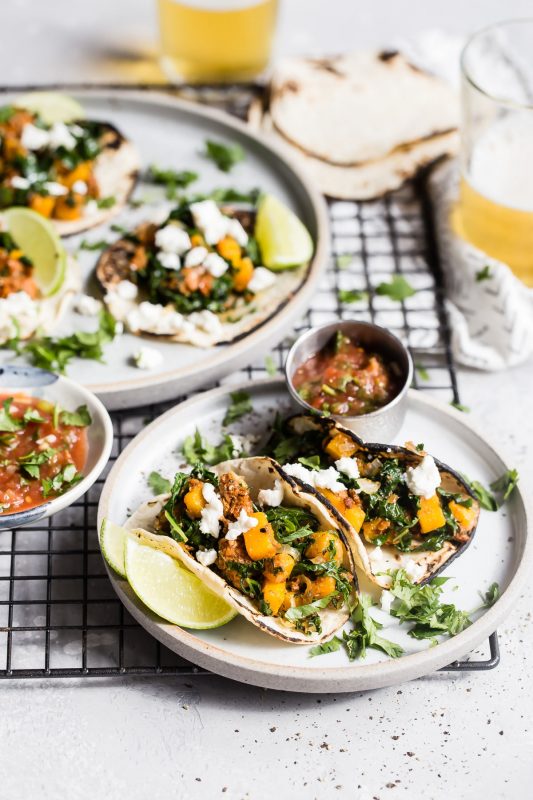 ---
---
Roasted Butternut Squash and Kale Salad with Tahini Dressing
Butternut Squash and Sausage Penne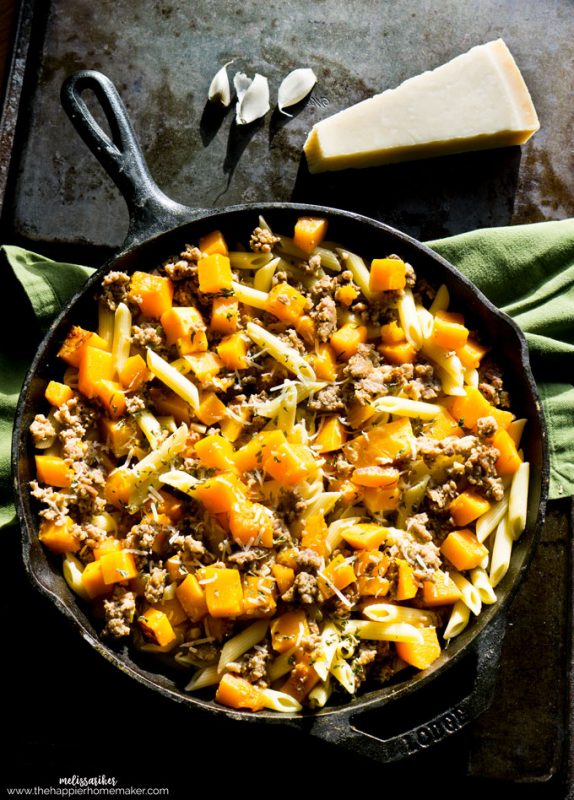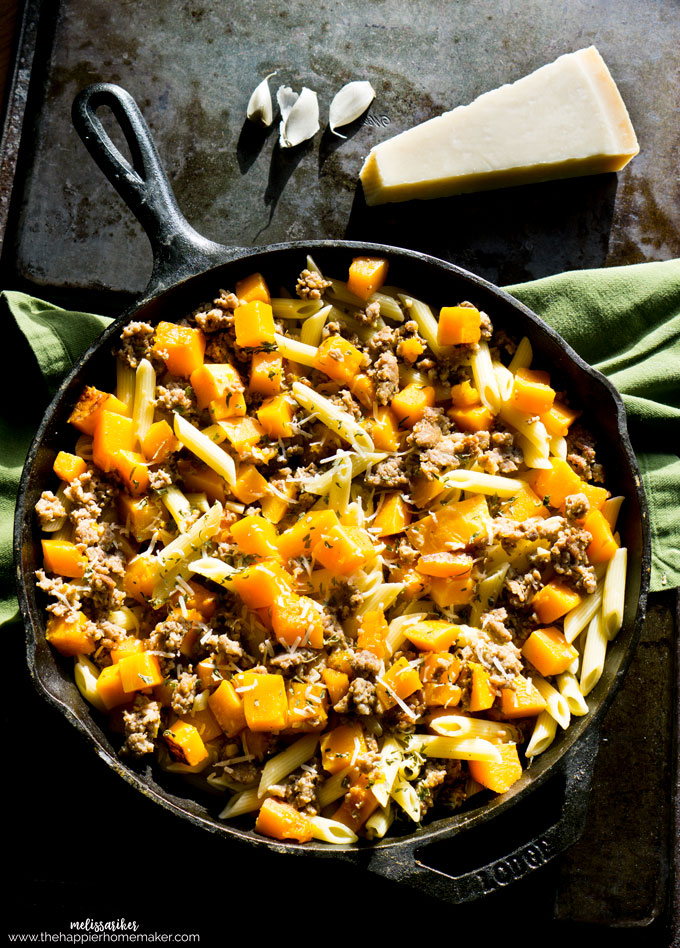 Easy Baked Salmon with Roasted Butternut Squash and Kale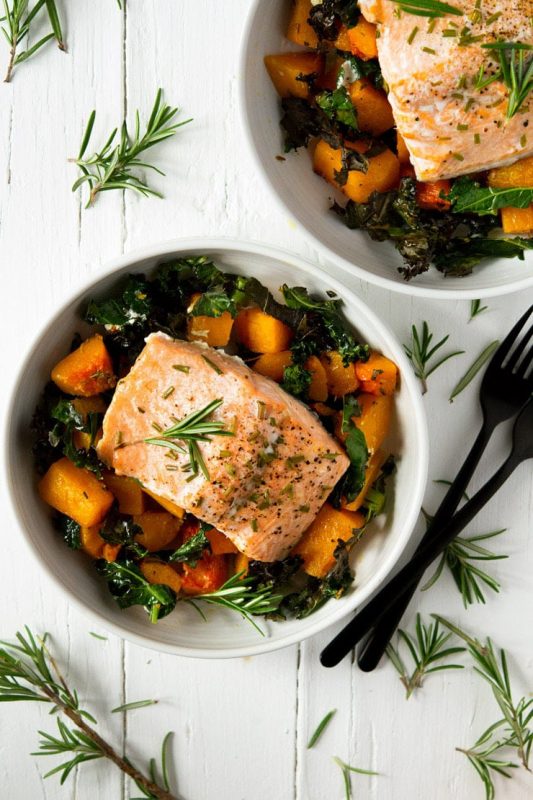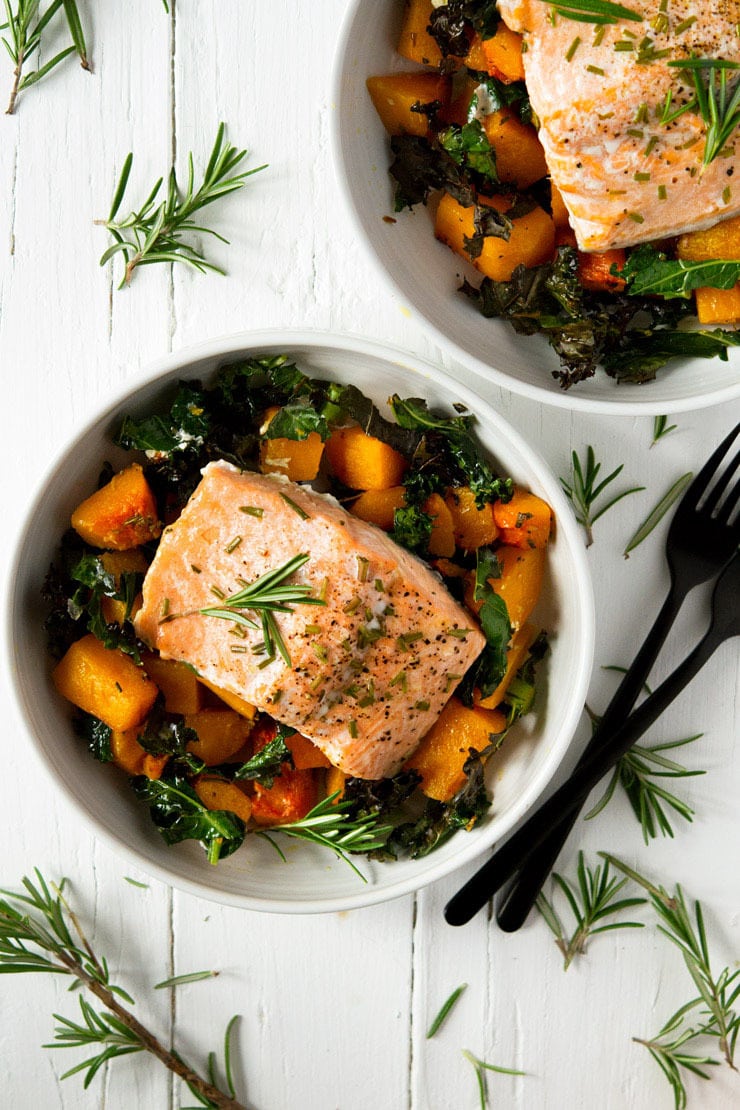 Butternut Squash Bowl with Jalapeño Queso
Roasted Butternut Squash and Brussels sprouts Harvest Salad with Maple Cider Vinaigrette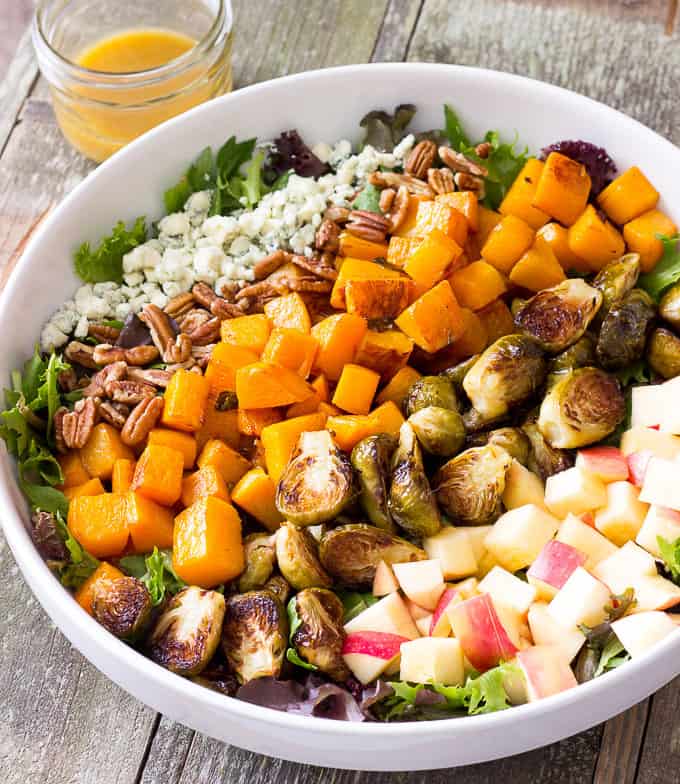 Barley Risotto with Butternut Squash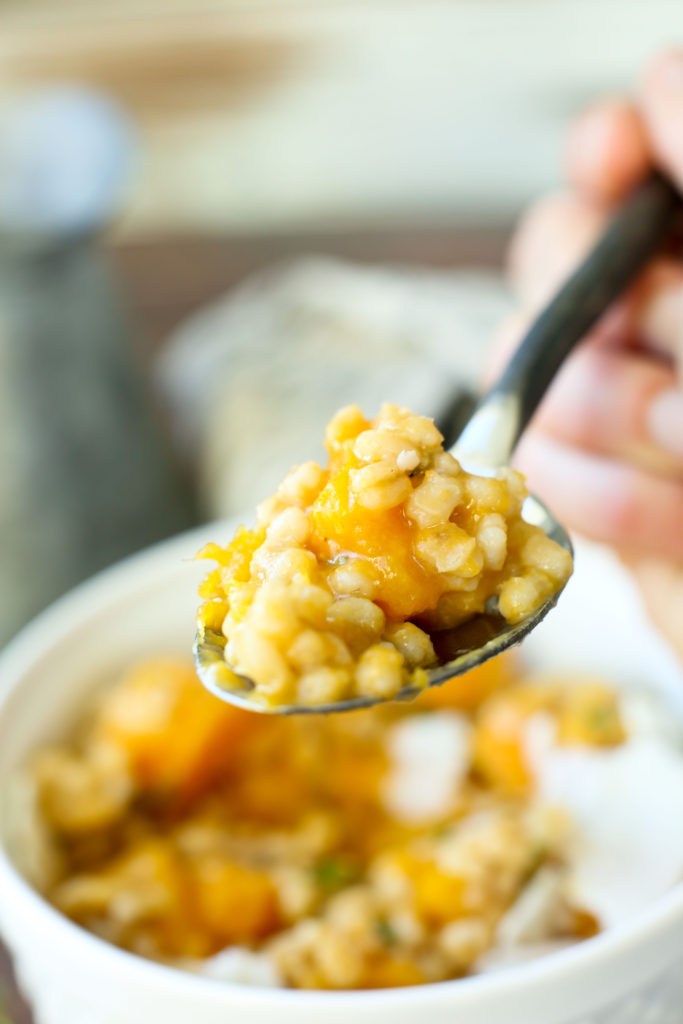 Roasted Butternut Squash Spinach Salad with Goat's Cheese
One Pan Chicken and Squash Dinner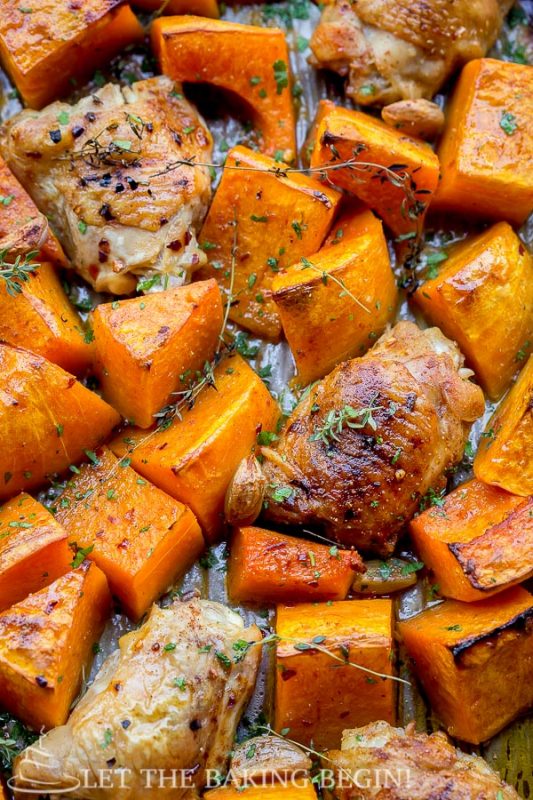 Fast Chicken Chili with Butternut Squash

Bacon, Brussels sprouts, and Butternut Squash Pasta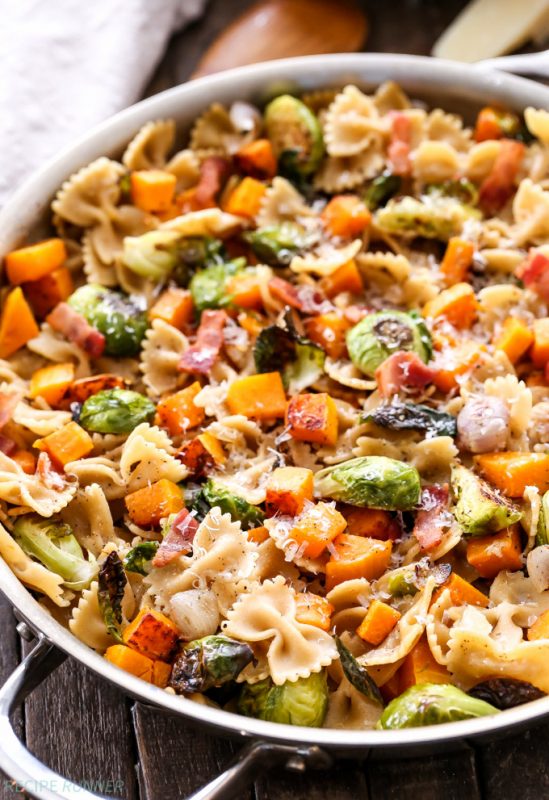 Mediterranean Quinoa Stuffed Butternut Squash

Slow Cooker Butternut Squash Lentil Curry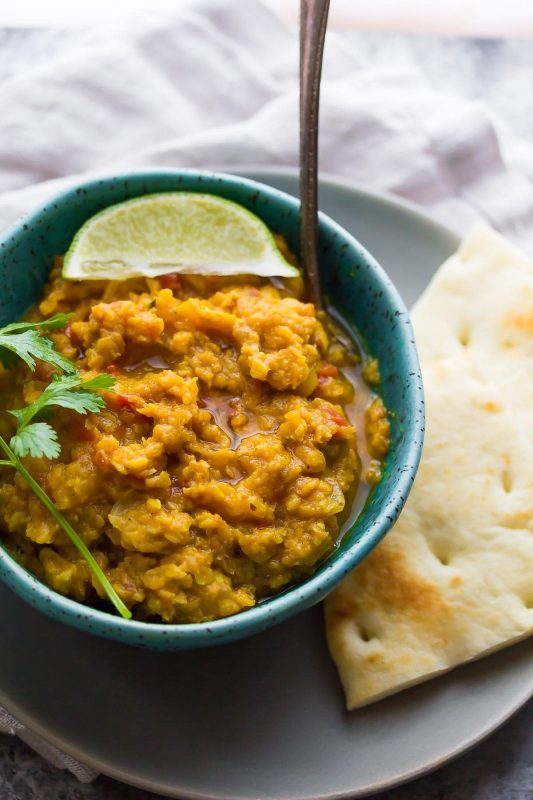 Roast Chicken with Potatoes and Butternut Squash

Butternut Squash Chili with Beef and Beans

Vegan – Mexican Butternut Squash Casserole