It doesn't get any easier than this! Keeping a recipe on hand for 10 Minute Chili Meal Prep makes for a fast and easy Sunday meal prep, a quick 10-minute weeknight dinner or even a fast game day meal. Paleo. Gluten-free. Whole30.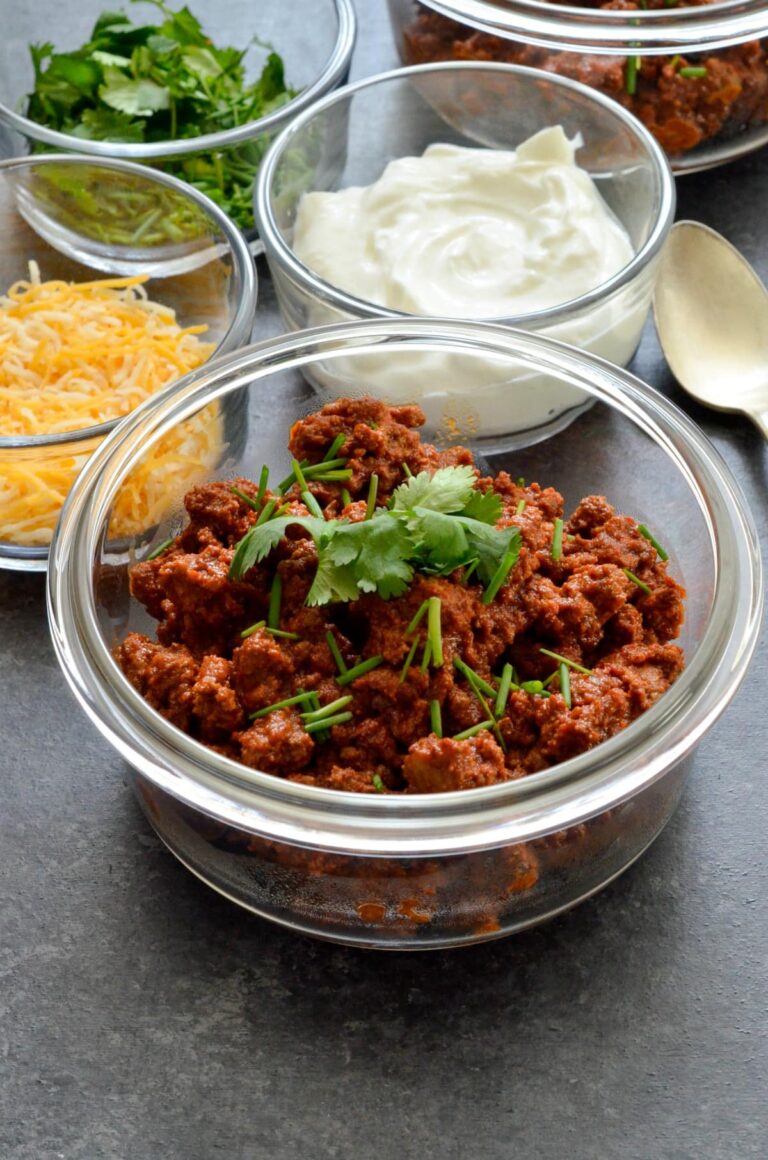 The name says it all. 10 Minute Chili Meal Prep. Could it get any easier? This recipe is done within minutes, but still packs in all of the delicious flavors from the beef and seasoning of a chili that slow cooked for hours. 10 Minute Chili Meal Prep is the best recipe for when you just don't feel like cooking or hate cooking!
This recipe is whole30, paleo, gluten-free, low carb and has options for vegan/vegetarian too! To make this staple 10 Minute Chili recipe vegetarian or vegan-friendly, just swap the ground beef for steamed lentils, black beans, chickpeas or your favorite soy crumbles.
Serve this hearty recipe with zucchini noodles to keep it low-carb and paleo friendly, with pasta or brown rice for a hearty meal or even use it to make chili hot dogs, top nachos on game day or eat as is! Our personal favorite, a baked sweet potato filled with a big serving of this 10 Minute Chili!
Some optional add-ins to give it a personal touch:
1 can of pumpkin
your favorite beans
diced or shredded vegetables such as zucchini, summer squash, onion, peppers, etc
a jar of your favorite salsa for a Mexican twist
Then, of course, top as you see fit! Traditional toppings include:
sour cream (or sub Greek Yogurt for more protein and less fat)
shredded cheese (if not paleo/whole30) or vegan cheese
chives
cilantro
diced onion
So, are you onboard with this versatile 10 Minute Chili recipe, or what? We would love to see you put your own twist on it! Or, just make the simple version below and share with us how you served it! Potato? Pasta? Zucchini Noodles? Spaghetti Squash? Or something else....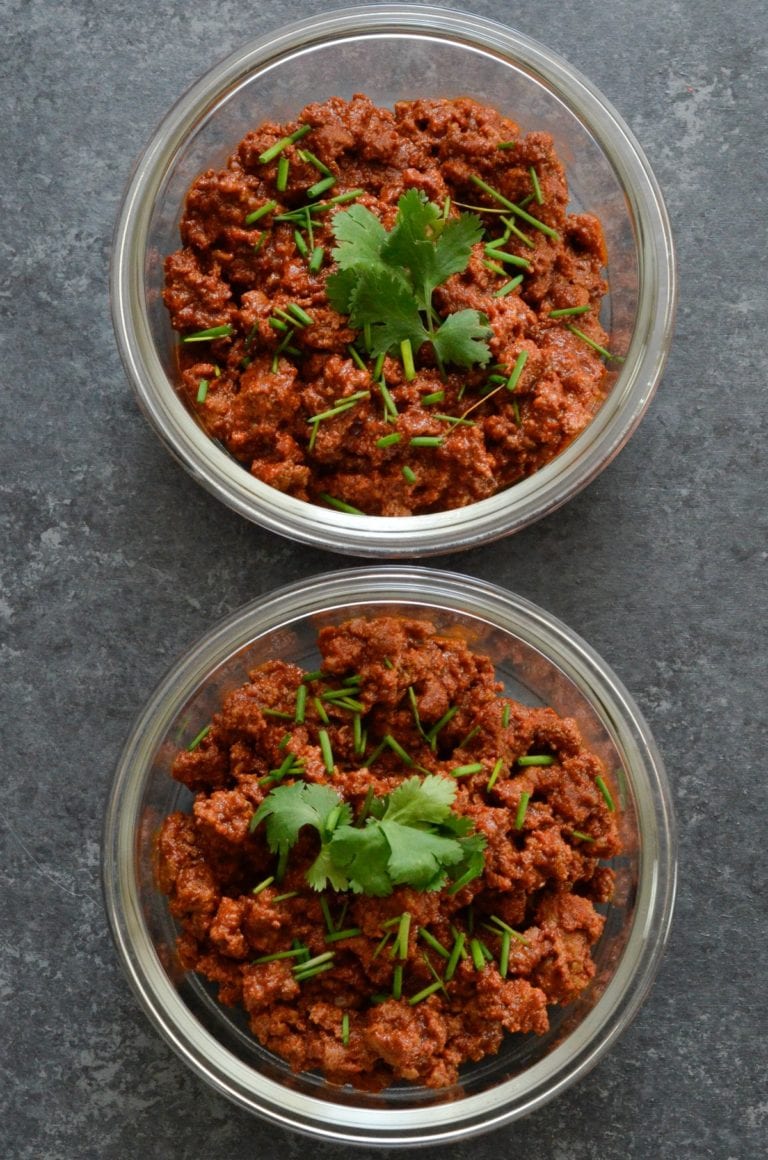 10 Minute Chili Meal Prep Ingredients:
1 pound grass-fed ground beef (we used 85/15)
1 - 15oz can tomato sauce
1 packet chili seasoning