We love a good high-protein breakfast egg muffin meal prep. Just look at all those veggies and protein—it's a whole new kind of healthy breakfast muffin!
There are plenty of options to enjoy a high-protein breakfast, but egg cups, and more specifically, this High Protein Breakfast Egg Muffin Meal Prep recipe, are our favorite! They are a handy way to take your breakfast on the go. They are filling. They are flavorful. And the best part? They are versatile!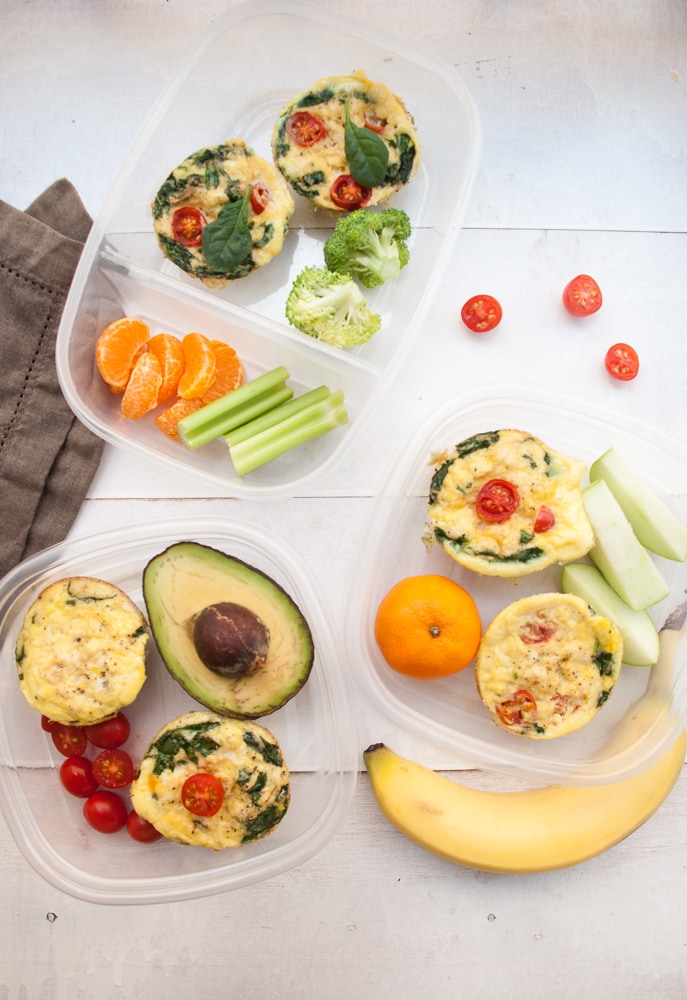 How to Make High-Protein Egg Muffin Meal Prep
This is easy-peasy. Whisk together the eggs, salt, pepper, and onion powder in a bowl. Then, pour the egg mix into a muffin pan (you should get six out of this recipe). Finally, top with the spinach, tomatoes, and chicken. Bake, and your breakfast is prepped for the week!
High Protein Breakfast Egg Muffin Meal Prep Ingredients:
6 eggs, whole
¼ c almond milk
½ c cooked shredded chicken breast (about 1 chicken breast)
¼ c chopped spinach
¼ c chopped tomatoes
½ teaspoon ground pepper
¼ teaspoon garlic powder
⅛ teaspoon salt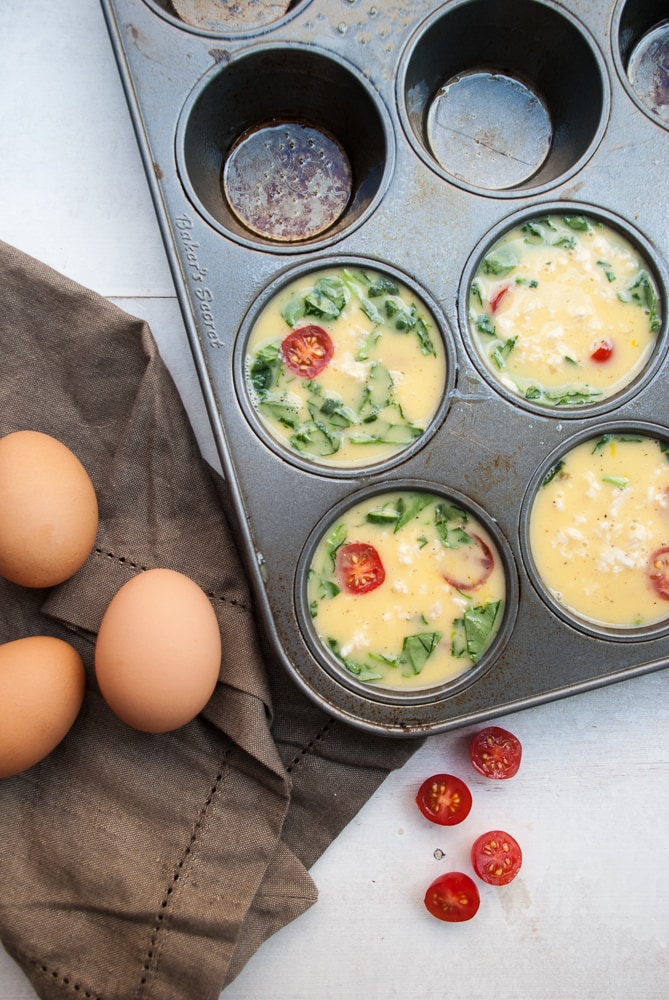 Substitutions and Alterations
For these breakfast egg muffins, you can do a lot. For example, add your favorite protein, swap in veggies, and even add in grains such as these. You can keep them low carb as we have made them here, or pair them with an avocado for a keto meal or a banana to add in carbs.
Feel free to do any of the following:
Swap cooked turkey for chicken
Use regular milk or another kind of plant-based milk for the eggs
Substitute baby kale or arugula
Add in some onion powder or other seasonings (dried oregano, basil, parsley, etc.)
Crumble some feta, goat cheese, or shredded sharp cheddar over each egg muffin before baking.
How to Serve Egg Muffin Meal Prep
Serve these breakfast egg muffins as they are, or alongside some breakfast potatoes, a small green salad, or fruit such as clementine segments. Because they're so high in protein, they also work great for a mid-afternoon or post-workout snack! Regardless, they're delicious.
Some folks like them cold right out of the fridge. But you can definitely reheat them in the microwave or a low oven. However you like them, we don't judge.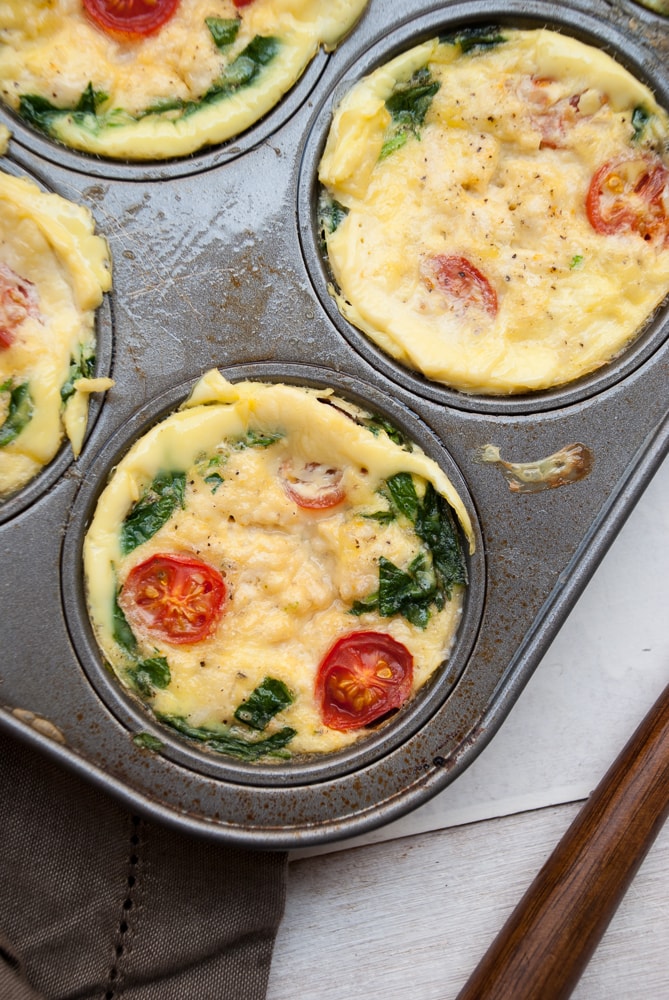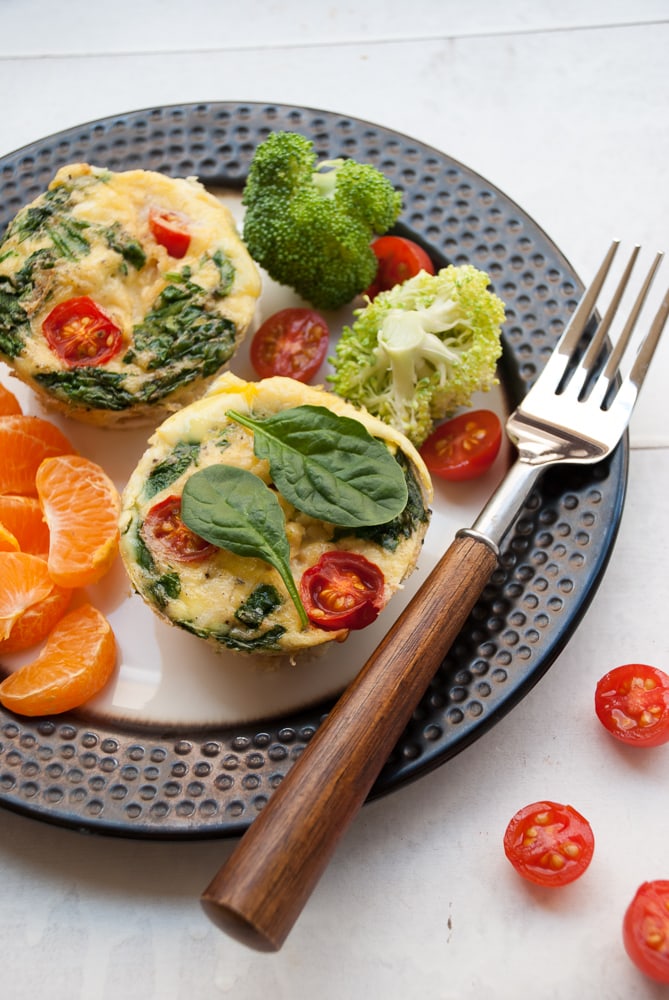 Pin this Meal Prep Recipe for later: