Thank you to BiPro for sponsoring this Protein Almond Butter Cups post, and thank YOU for supporting the brands that help make Meal Prep On Fleek possible. All opinions are our own.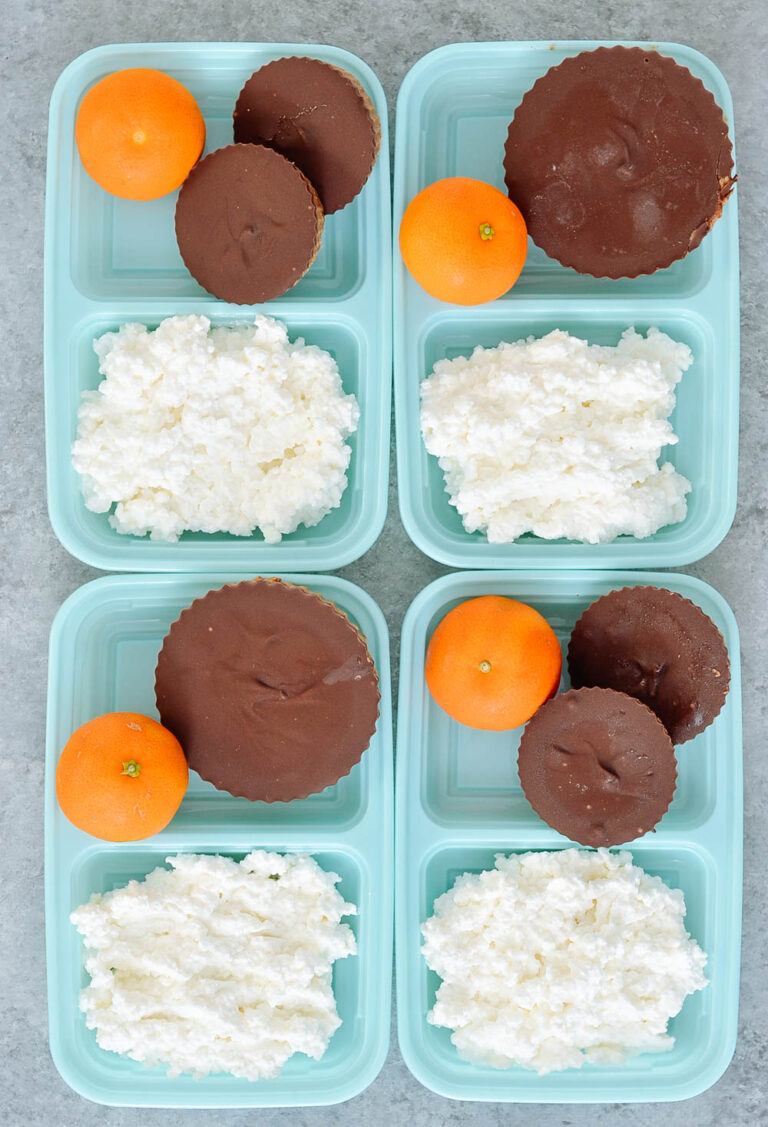 What's better than a peanut butter cup? An almond butter cup that is amped up with protein and finished off with a dark chocolate layer! This easy recipe comes together with just four ingredients. 
Our favorite candy holiday, Halloween, is just around the corner and we always gravitate towards peanut butter cups! Does anyone else try to steal those from their kids' candy bags, too? We just can't resist them! But, did you know that they are 1,000X better when they are frozen?! Oh, yes! You bite into them and the chocolate starts to melt in your mouth and the creamy peanut butter center.....well, you get the point.
The downside to those peanut butter cups is some of the ingredients. We aren't against them, but at our rate of consumption, we definitely are in need of a healthier version. That's where these protein almond butter cups come into play! Not only did we swap the milk chocolate for heart-healthy dark chocolate, but we swapped the peanut butter for higher protein almond butter and then added a kick with some BiPro BOLD Whey Protein Powder.
We also added a little surprise to the almond butter layer by mixing in chocolate protein powder instead of plain! This was you get an extra hint of chocolate with each bite! You could go the more traditional peanut butter cup route and use chocolate on both the top and bottom, but we are really fans of that almond butter center and wanted that to be the star of the show. But, as we always say, do you, boo!
You could opt for any protein here, but we always use and recommend BiPro BOLD. Their product is super clean and really aligns with our eating lifestyle (and this recipe!). Their products are:
NAturally sweetened and flavored
Gluten-free
Lactose-free
No hormones
No added sugars
It's just 23 grams of pure, delicious, lean, clean, protein! Boy, oh boy, is it truly delicious, too! The ways to use it are endless. So, this year swap out your traditional peanut butter for this healthier, protein-packed version instead!
Pro Tip: You can make these more festive with Halloween sprinkles or even change it up for Thanksgiving, Christmas, or Valentine's Day. There is really no wrong time of year to eat almond butter cups.
Protein Almond Butter Cups Ingredients:
8 tbsp. almond butter (or nut butter of choice)
½ packet BiPro BOLD Chocolate Whey Protein Powder (20g)
4 tbsp. dark chocolate chips, dairy-free if needed
1 tsp. coconut oil or vanilla flavored ghee
1 tbsp. coconut oil, optional*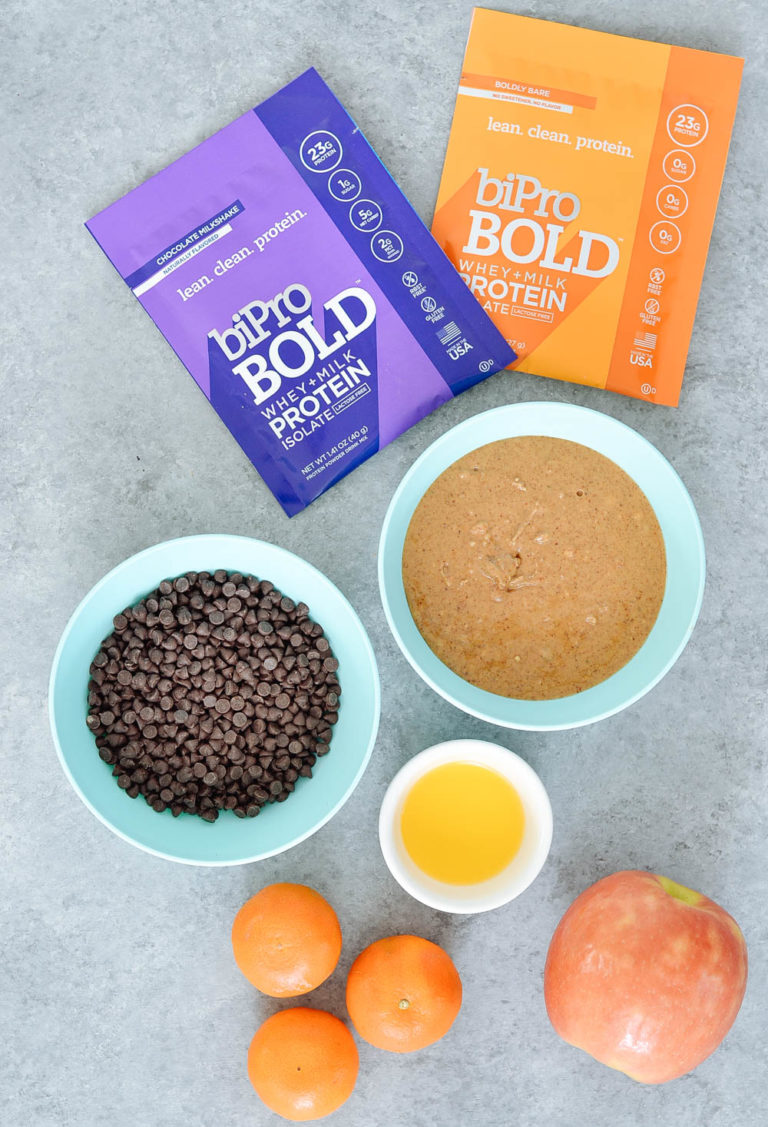 The ingredient list for the protein almond butter cups is so short! We added some fruit as an optional side.
Mix together your drippy almond butter and BiPro BOLD Chocolate Milkshake Whey Protein Powder.
It's the ultimate combination of almond butter and chocolate before we even finish it off with more chocolate! The Unflavored BiPro BOLD Whey Protein Powder also works great here, too!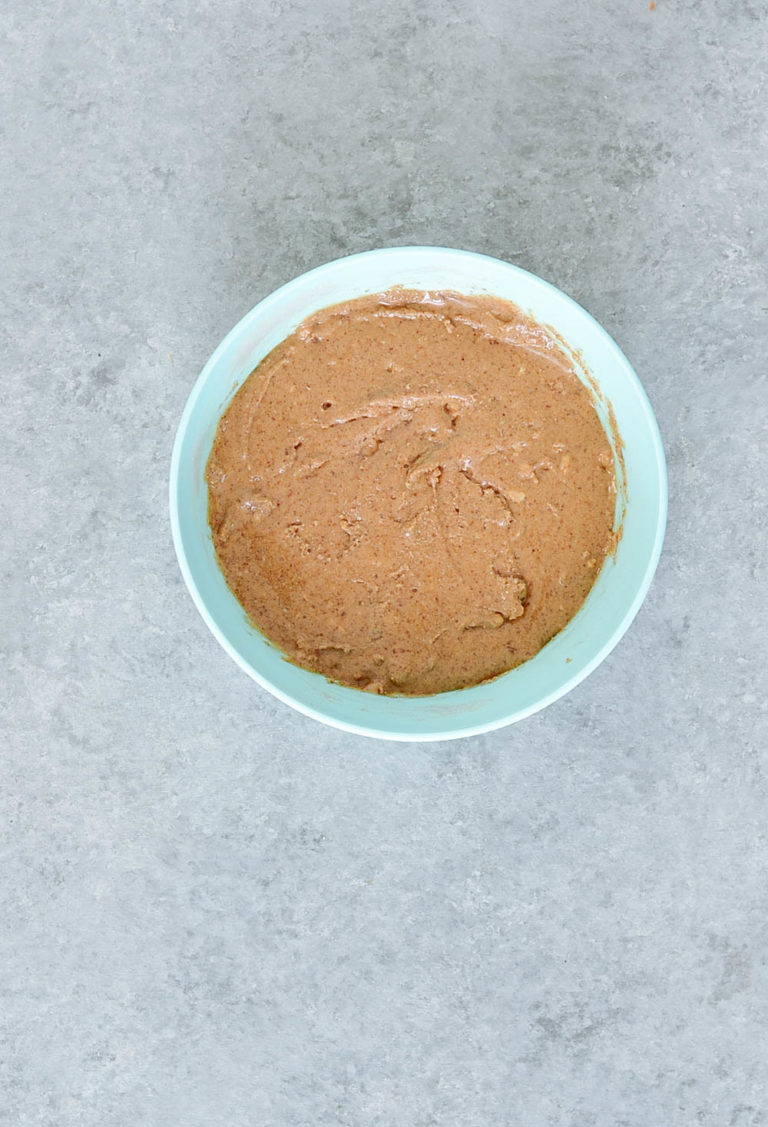 Thick and ready to go! If you would like these to be a bit more refrigerator stable, add in 1 tbsp. melted coconut oil. If not, they will need to be stored in the freezer.
Evenly divide the almond butter between 8 small silicone muffin cups, 4 large muffin cups, or a combination.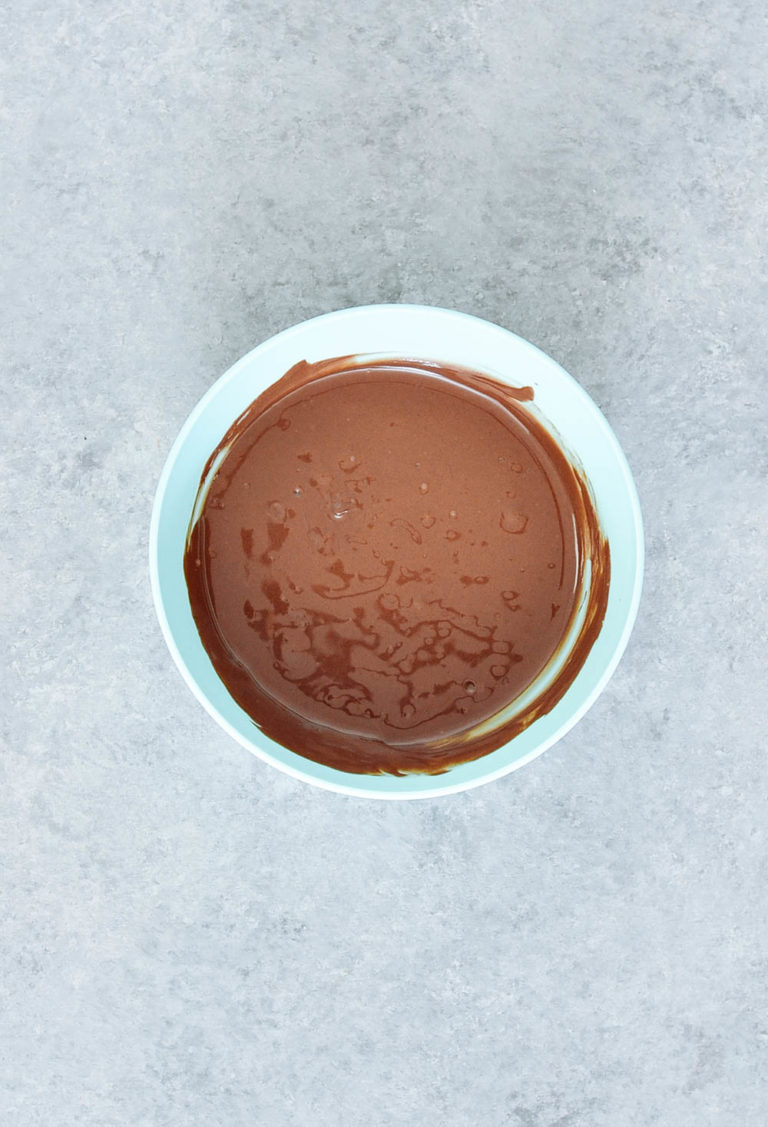 While the almond butter portion sets in the freezer, melt your dark chocolate chips with 1 tsp. vanilla ghee or coconut oil.
Evenly divide the chocolate on top of your almond butter and place in the freezer for 12 hours or until set.

Remove the almond butter cups and place in your meal prep container with fresh fruit and cottage cheese, if desired. If you did not add the coconut oil to the almond butter, you will want to keep these in the freezer until you are ready to enjoy them!
Or, skip the sides and just dive right in. We have yet to meet anyone who could resist one of these right away. Also, can we talk about that ratio of protein-fortified almond butter to chocolate? It's beyond perfect!