Grilled Salmon & Asparagus Meal Prep
Would you believe this whole meal prep was done on the grill? Yes, every item! It can be as easy as that! Plus, think of all of the electricity you save by taking it outside!
Ingredients:
1 lb coho salmon, portioned into 4 ($16.00)
1 lb jicama, sliced ($3.00)
1 lb asparagus ($3.00)
ghee
Method:
Coat everything in ghee
Toss it on the grill
Cook until done and then put into containers!
_
Total Meal Prep Cost: $22.00
Cost Per Meal: $5.50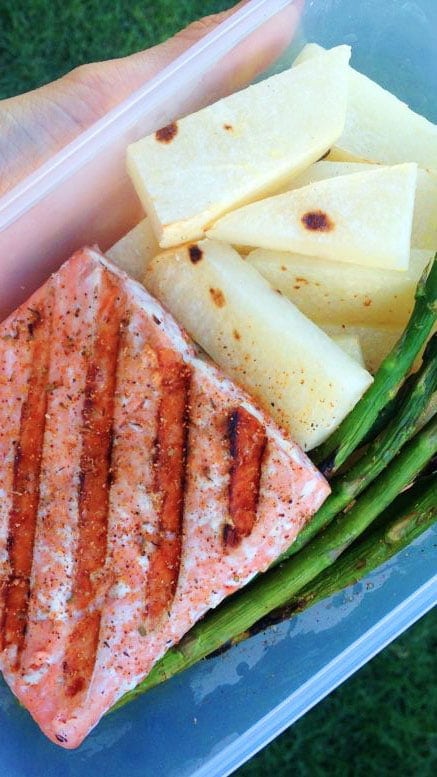 [bctt tweet="I had no idea you could #mealprep on the grill! Check this out! " username="mealpreponfleek"]