Maple Roasted Kabocha Squash & Quinoa Salad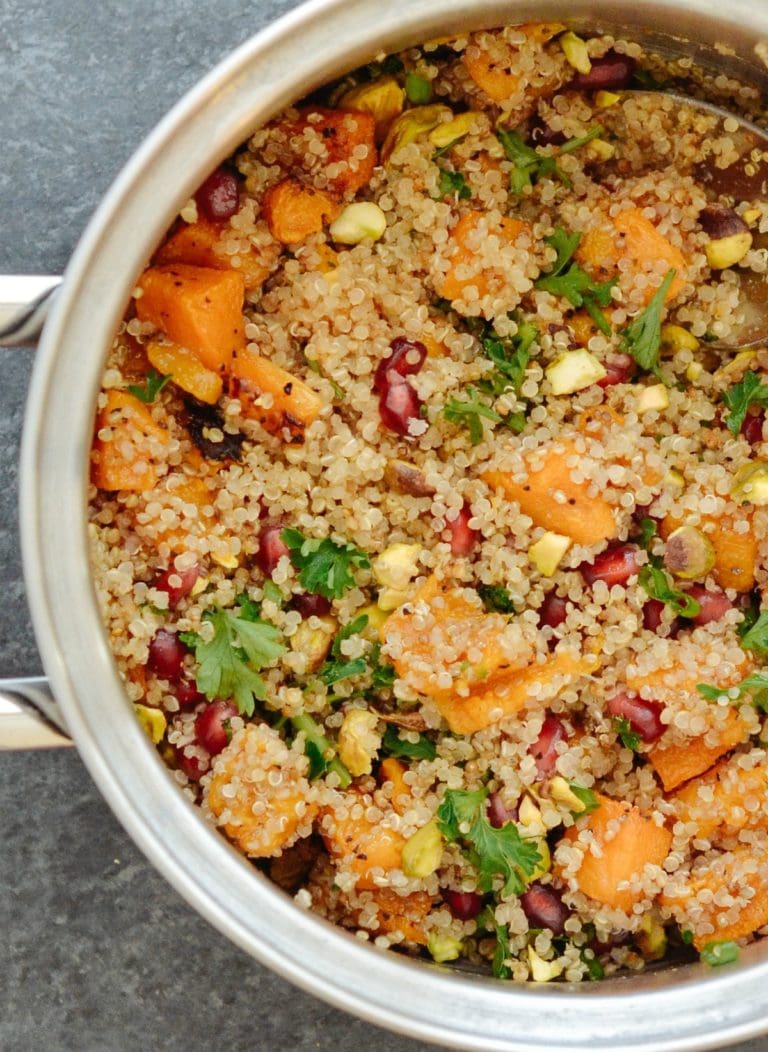 Light, fluffy quinoa is combined with roasted kabocha squash, pomegranate seeds, fresh herbs, crunchy pistachio seeds and a sweet maple dressing. Gluten Free. Vegan.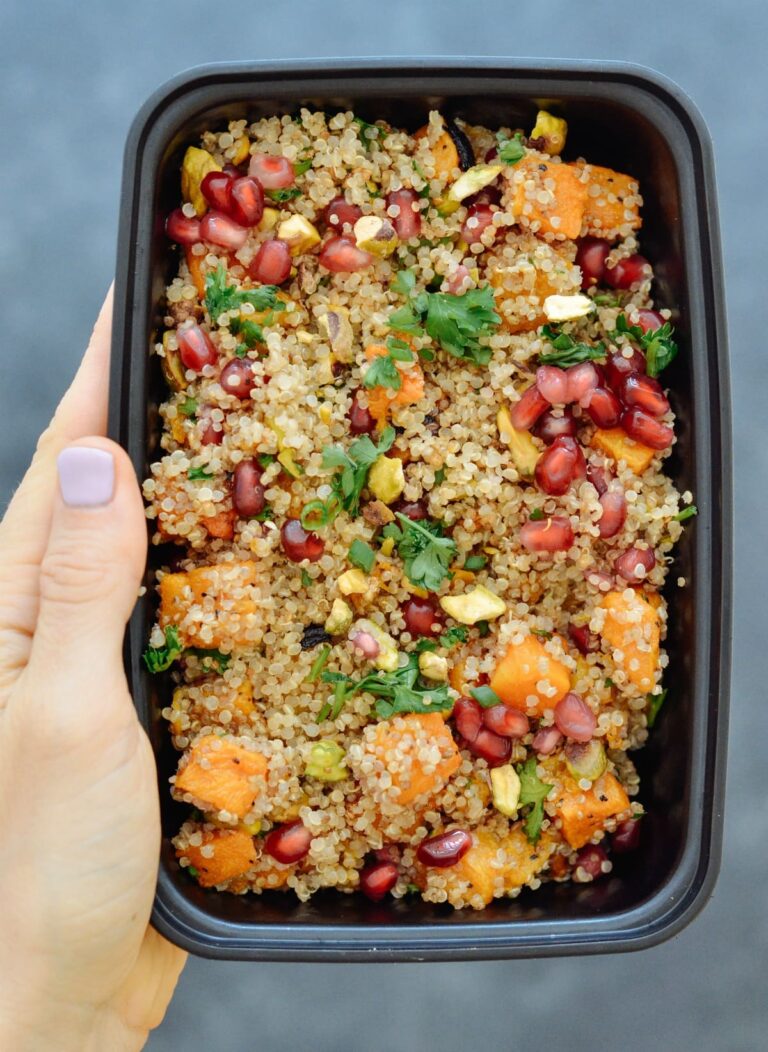 We are all about simple ingredient lists and simple recipes around here on MPOF. Why? Because we like to try and keep our meals to under $4 a piece and we also don't like to spend a lot of time prepping on Sunday with lengthy recipes. Family time is much more important!
This simple salad is made of just a few items that you probably have on hand or could swap with something you do! Quinoa, kabocha squash (can sub with butternut or acorn squash), maple syrup, olive oil, salt, pepper, pomegranate seeds (can sub dried cranberries) and pistachios (almonds would work great!) Don't you just love the versatility in this recipe! Such a win!
This recipe can work as a stand-alone meal especially for our vegetarian and vegan friends or you can serve it as a side dish to your favorite protein such as chicken or fish. We added some diced chicken one day and it was LEGIT!
Maple Roasted Kabocha Squash & Quinoa Salad Ingredients:
For The Roasted Kabocha
1 medium kabocha squash (about 2lbs.), peeled and cut into 1-inch cubes
3 tablespoon real maple syrup
½ tablespoon extra virgin olive oil
½ teaspoon sea salt
¼ teaspoon freshly ground black pepper
For The Quinoa Salad
1 batch maple roasted kabocha, as listed above
1 cup Quinoa
2 cups vegetable stock
½ cup pomegranate seeds
⅓ cup Chopped Italian Parsley
⅓ cup Thinly Sliced Scallions
½ cup pistachios
Salt and Pepper