Hotdog Meal Prep – A simple way to go!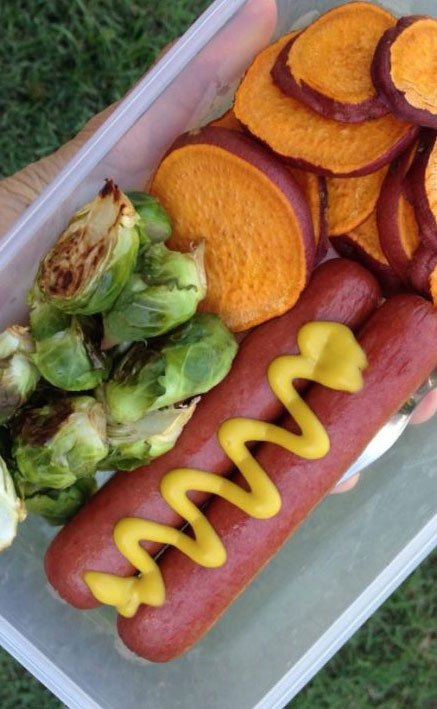 Sometimes the easiest and most cost effective meal prep ideas fly right by us! Here is a Whole30 compliant Hotdog Meal Prep that costs just dollars to make!
Serves: 4
Ingredients:
1 package Applegate organic beef hotdogs ($6.00)
1 pound sweet potatoes ($4.00)
1 lb brussels sprouts ($3.00)
ghee, as needed
Method:
Toss brussels sprouts and sweet potatoes with ghee
Roast in oven at 425 until cooked
Evenly divide between 4 containers
Add 2 hotdogs (frozen*) to each container
Seal tightly
Enjoy within 4 days
*The hotdogs will thaw while in the refrigerator. When you reheat your meal prep they will cook.
_
Total Prep Cost: $13.00
Cost Per Meal: $3.25